Federer Takes The Fifth, Li Na Takes Her First
Western & Southern Open Crown In Cincinnati
By Vince Barr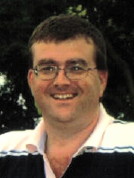 Vince Barr
The 111th edition of the Western & Southern Financial Group Championships started in mid-August with a few notable stars missing from the main draws. Rafael Nadal had to withdraw prior to the event as he was not yet ready to resume playing from his recent bout with left knee tendonitis. The injury was significant enough that it also kept him from participating in the 2012 U.S. Open, where he is the defending finalist. Rafa missed the Olympics as well as the entire North American hard court season leading up to the Open. His last match was a second-round loss at Wimbledon to Lukas Rosol (from the Czech Republic), 7-6 (9), 4-6, 4-6, 6-2, 4-6 in a match that took only 3:18, which is not all that much time for a five-set match. During the semifinals of the U.S. Open, the Davis Cup tie nominations between Spain and the U.S. were announced and Rafa was not on the Spanish squad, which greatly concerns me. On the one hand, I'm happy since he is a force to be reckoned with on clay, when he is healthy. On the other, it emphasizes the severity of his left knee tendonitis that has kept him off the tour for as long as it has.

Patrick McEnroe commented upon hearing the Rafa was going to miss this year's U.S. Open that he was concerned for Nadal's career. No one is suggesting that his tendonitis is career-ending, or even "threatening." But as a fan, you have to be concerned about his ability to resume playing at the elite level that everyone has been accustomed to seeing him play at in the last few years. Jim Courier noted that Rafa has to change the way he plays on hard courts if he wants to continue to play for a few more years. Specifically, "Rafa does not trust his talent; he is very much a "feel" kind of guy and wants to play a lot of matches on a particular surface" (like hard courts) in order to play well in events he enters. He went on to explain that Rafa "should not be playing doubles on hard courts; I know he's great friends with (fellow Spaniard and doubles specialist) Marc Lopez, but if he wants to win major titles in the future on hard courts, he needs to not play as much on them," Courier opined.

Also on the men's list of absentees was John Isner, who took the week off to rest. This was much needed after the number of matches he had played prior to the Western & Southern Open. After a surprising first round loss at Wimbledon this year in five sets to Alejandro Falla (who was ranked 73rd best in the world), he entered the Campbell's Hall of Fame Tennis Championship in Newport, Rhode Island (where the International Tennis Hall of Fame is located). He played five matches and won the title over Lleyton Hewitt the week of July 9-15. Then it was off to Atlanta where he played three matches and lost in the semifinal round to Andy Roddick. His third consecutive week of play was the Olympics in London, where he reached the quarterfinal round and lost to Roger Federer. The fourth consecutive week saw him in Toronto, where he lost in the semifinals to Richard Gasquet. For those numerically inclined, that's 16,342 miles through the air (Tampa, FL where Isner lives to London to Providence, RI, to Atlanta, back to London for the Olympics and then over to Toronto). Given that pace, it is no wonder that he did not want to play a fifth consecutive week in Cincinnati. It was just unfortunate for Western & Southern Open fans that he was unable to play there.

That brings up a point about scheduling: the Olympics absolutely complicates everyone's schedule. In 2008, the Beijing Olympics was played after the Western & Southern Open so players that wanted to participate there had to go from Cincinnati to Beijing to New York within a relatively short period of time. Since the Olympics only comes once every four years, you have to make room on the calendar for it. Players look at it as the year's "fifth major" so everyone who is eligible wants to play for their country. In many ways, the sport of tennis is a victim of its' own success. There are too many tournaments for the number of weeks in a year. It is nothing short of amazing that the sport "suspends" play in mid-November through the month of December for what amounts to a six-week offseason.

The issue of scheduling and player health took on a new urgency, in my opinion, with Nadal's prolonged absence from the tour. I think the chorus got a little bit louder when Andy Roddick surprised everyone by announcing his retirement, effective at the conclusion of the U.S. Open. On one hand, Roddick's announcement was not a complete shocker as he has struggled with various injuries the last few years on tour. In the last six full years he has played on tour, Roddick played a high of 22 events in 2008 while this year, he will have participated in only 16 events (counting his last one, the 2012 U.S. Open). More tellingly, he has not been playing very deep in the events he has entered and has only one title this year, in Atlanta, a few weeks ago. Mardy Fish is another player who has had some recent health issues, including rumors of an irregular heartbeat that forced him to withdraw from the Open before playing Roger Federer in the fourth round. These could just be isolated incidents or they might point to a deeper problem with the tour's calendar (which would not be a surprise to anyone as many players have complained for decades on the length of the tour).

On the women's side of the Western & Southern Open, Kim Clijsters, Victoria Azarenka, defending champion Maria Sharapova and Ana Ivanovic did not participate. I was hoping that Kim would play one more event in Cincinnati before she retired (effective after the U.S. Open) but injuries have reduced her schedule in her final year of competition. She lost in the semifinal round in Australia to Victoria Azarenka; then did not play again until the Sony Ericsson Open in Key Biscayne, FL two months later. A few more months went by as she attempted to recover from an abdominal strain and played in mid-June in the Netherlands then Wimbledon (lost in the Round of 16 to Angelique Kerber 1 & 1). She played in the Olympics where she lost in the quarterfinals to Maria Sharapova and then the U.S. Open where she bowed out in the second round.

Clijsters is an absolute certainty to be elected into the International Tennis Hall of Fame in the class of 2017. She won a total of four grand slam singles crowns, three of which came during her "second career." Many recall her first career which spanned 1997-2007, followed by her first retirement, marriage and birth of her daughter, Jada. She began her encore performance in Cincinnati, of all places, in the 2009 Western & Southern Open. She followed that one up with a come-from-behind win over Maria Sharapova in the 2010 W&S Championship. Like Andre Agassi before her, Clijsters' last appearance in Cincy resulted in a title. Agassi won his last event in Cincy in 2004 over Lleyton Hewitt. He planned on playing there the next two years but his health would not allow him to do so and as everyone remembers, he retired in 2006 at the U.S. Open after his loss to Benjamin Becker in the third round. Among her many accomplishments, Clijsters became the first mother to be ranked # 1 in women's professional tennis. She was easy to talk to (I had the privilege of meeting her during a media round table in 2010 in Cincinnati), very patient and thoughtful in her answers, which is quite rare among professional athletes. We all wish her well in wherever the next phase of her life takes her. I would not be surprised to see her become a future Fed Cup captain for Belgium at some point.

Azarenka chose to take that week off to rest which was probably wise given the frenetic pace of her play since her loss in the French Open Round of 16. There was a three-week break between the end of Wimbledon (where she lost in the semifinals to Serena Williams) and the start of the Olympics, which was also played on the grounds of the All England Lawn & Tennis Club. Just like Wimbledon, she also lost to Serena in the semifinals. Then it was off to Montreal where she had to retire at 3-all in the first set. Sharapova, the 2011 Western & Southern Open defending champion, had to withdraw because of a stomach virus. And Ivanovic tried to play but had to withdraw from the event before her first match here with a right foot injury, which was very unfortunate.

Early Round Action

There were two big surprises in the early rounds. The first concerned Roddick's first round loss to lucky loser Jeremy Chardy of France, 7-6 (4), 6-3. Chardy, who was ranked # 51 as of the July 9th rankings, just missed the direct acceptance cutoff of # 50, which went to Tommy Haas. Each tournament uses the rankings six weeks prior to the start of their event to determine which players are automatically accepted into the main draw and which ones have to go through qualifying. Chardy beat Robby Ginepri rather easily in straight sets, 4 & 4 but lost to Fabio Fognini, 6-3, 1-6, 6-7 (5) in the second round of qualifying. Chardy got into the main draw when John Isner had to withdraw due to a back issue before the tournament started.

The second surprise was Brian Baker's stunning upset of 17th-ranked Philip Kohlschreiber in two tiebreakers, 7-6 (7), 7-6 (3). You may not be familiar with Baker and no wonder: he was off the ATP Tour for SIX YEARS because of a variety of injuries that prevented him from playing. During his time away, he endured five different surgeries. The ATP Tour's magazine (called Deuce) has a great feature on Baker in the August, 2012 issue (which you can read by searching the ATP Tour web site, looking under his player profile and locating the links to the article). Alison Kim, who wrote the article "Brian Baker: The Comeback Kid", described those five surgeries as "three different hip surgeries, a sports hernia and reconstructive surgery on his elbow." In addition, he missed a year (in his teenage years) "due to osteochondritis on the left femur in his kneecap, requiring surgery to shave down bad bone and take bone chips from his hip," Kim wrote. Baker noted that "I was too young and too naive to really know anything at that time," he says. "They (the doctors) said I fell when I was younger and playing tennis probably kept it from healing. I think I felt (then) that it was a fluke and I fixed it and it was fine. It wasn't a wakeup call for me. Maybe it should've been, but it wasn't."

Entering the U.S. Open, Baker only has a 9-7 record on the year in terms of ATP Tour level matches; and that is an important qualifier. Why? He has been playing futures and challenger events for most of the year and had to qualify for many others. That's what happens when you start the year with a ranking of 456 and it was unfortunate that he has had to endure so many medical setbacks in his career. If you count all the matches he has played, he has a 43-16 record on the year entering the Open. To give you an idea "how the other half lives" in professional tennis, Baker won the third futures event in Florida in late January on clay, played five matches with nine full sets of tennis and another one that was abbreviated by his opponent's retirement and won a total of $1,300 and 18 rankings points; for the entire week! In mid-March when the regular touring pros were gathering in the desert of Indian Wells, CA, to play the ATP 1000-series event there, Baker won another futures event and gathered 27 rankings points and a total, full week payout of $1,950. As a comparison, first round losers at Indian Wells won $7,709. By late April, Baker's fortunes had improved enough that he started playing up a level on the Challenger circuit and won the tournament at Savannah, GA. For him, that was almost like a grand slam singles championship because he had to qualify to even enter that event! There he played a total of eight matches, including three rounds of qualifying to enter the 32-man draw on outdoor clay. He earned a total of $7,200 for his efforts along with 83 rankings points which pushed his ranking all the way up to # 293 in the world.

A couple weeks after that, Baker made his first foray outside the USA this year and traveled to Nice, France, to participate in that 250-level event. Of course, he had to qualify for that 28-player draw on outdoor clay which took three matches, then defeated the likes of Sergi Stakhovsky (ranked 84th), Gael Monfils (ranked 13th) in straight sets, 6-3, 7-6 (9) and Nikolay Davydenko (who had fallen to 53rd in the world, but he was a former top 5-ranked player) before losing in the finals to Nicolas Almagro, 3-6, 2-6. That week of play earned him about $47,000 depending on what the exchange rate between the Euro and the U.S. dollar was at the time (estimated at $1.25 per Euro for mid-May). He then lost a tough five-set match in the second round at Roland Garros but proved himself once again by reaching the Round of 16 at Wimbledon after having to qualify for that event (three matches). So, for that two week period, he won six matches, 205 rankings points and 75,000 Euros (figure $94,000). He lost his second round match at the Western & Southern Open to Bernard Tomic in straight sets, 4 & 3. Baker subsequently reached the U.S. Open second round, losing to Janko Tipsarevic in straight sets, 4, 3 & 4 and now has a career high ranking of # 70. After the Open, he will be playing in Kula Lumpur in Malaysia after accepting the first wild card given out at the Malaysian Open on indoor hard court.

On the women's side, it was nice to see Venus Williams compete in Cincinnati; it was only her second appearance in the Queen City. Venus made good use of her Wild Card entry into the tournament as she won four matches and only lost to eventual tournament champion, Li Na in the semifinal round. She beat Maria Kirilenko, Sara Errani (ranked 10th) and Sam Stosur (6th) before falling to Na. Venus was looking forward to getting some matches in her preparation for the U.S. Open and was quite complimentary of the crowd support in a Midwestern venue like Cincinnati. "I love this tournament because everybody is so nice. In middle America, they're the best people in the world, I think. (They are) so hospitable (and really) behind me. I could feel that on the court today (after her first match against Kirilenko), so it's awesome. I like this tournament a lot," Williams said. Williams' toughest match of the week was against sixth-ranked Sam Stosur. Venus was expecting a tough match, pointing out that she had both a win (in Rome, a 6-4, 6-3 win in the Round of 16) and a loss (in Charleston, South Carolina, in the quarterfinals, 3-6, 6-4, 3-6) against her earlier in the year.

"I played her in Charleston; she played amazingly (well). She ripped every ball and served so well. I don't think she could have done any more in that match, and it was actually still pretty close," Williams thought. "In Rome, I was able to win that match, (which) was huge for me, because that basically qualified me for the Olympics. So I needed that match (and was very) glad I got that one. This match (in the Western & Southern quarterfinals will be played under) totally different circumstances from those (two previous matches). I like to think I'm playing better than I was at that time," Venus thought. That quarterfinal encounter with Stosur went Venus' way in a 6-2, 6-7 (2), 6-4 win that had Williams literally jumping for joy. Afterwards, Venus said that "In a lot of my semifinals I fell short and couldn't play my best. (After I won today), I didn't realize I was going to be that excited (explaining her enthusiasm regarding her on court exuberance). Of course, when you serve it out at 6-4 it's always very exciting, but I think that (her previous failures in semifinals) made it (even more) exciting," Venus said. She lost to Li Na in the semifinals, partially due to a back issue, which greatly affected her serve.

On the other side of the draw, her sister Serena did fairly well in also getting to the quarterfinals where she lost to Angelique Kerber, 4-6, 4-6. Serena played a lot of tennis in the summer, winning Wimbledon, then flying all the way over to Palo Alto, CA to play (and win) the Bank of the West Classic then going back to London and winning gold medals in both the singles and doubles competition at the Olympics. Then she flew to Cincinnati to play in the Western & Southern Open. Put together, that meant that she flew 14,650 miles within the span of just over a month, played in three different time zones, one of which was nine hours different (i.e., London to the West Coast of the U.S.) and another that was six hours different (London to Cincinnati). That meant that Serena had to drastically change her sleeping, practicing and eating patterns, cope with jet lag and yet still manage to win a lot of tennis matches at the top echelon of the sport. Obviously, those players are used to the demands of international tennis competition with all the attendant challenges that accompany their career. But still, they are human and the body can only take so much.

Andy Roddick acknowledged as much by noting that his serving shoulder resembles "Hamburger Helper" and cited that fact as one reason he chose to end his career. I find it interesting that among all the top players, Roger Federer stands alone as the only player I know of who has not missed any significant amount of time because of injury. Yes, there has been the occasional illness to deal with, like when he had mono and was not able to play well down in Australia. But I don't recall where he had to miss multiple months of the season like Juan Martin Del Potro, Rafael Nadal and others have had to do. Good genetics might explain part of Federer's health as well as careful attention to his playing schedule. You do not see Federer playing exhibitions during the brief off season in tennis.

But that's not the reason Andy has had to retire (because of playing to many exhibition matches in December). His shoulder was compromised when he started bombing first serves in the box at over 130 mph. At one point, he set the speed record in an ATP Tour-level event with one serve that reached 155 mph. In any event, Roddick concludes his career with 32 singles titles, one grand slam singles championship (2003 U.S. Open), 4 major runner-up finals and a stellar resume as part of the U.S. Davis Cup squad from 2001-09 and again last year. In 2007, he played a pivotal role in helping the Americans win the Davis Cup for the first time since 1995. He won 612 matches, good for second-most among active players at the time of his retirement and was ranked # 1 for 13 total weeks. I think that he will also be inducted into the International Tennis Hall of Fame, hopefully in 2017 when he first becomes eligible, along with Kim Clijsters.

Caroline Wozniacki won her second round match in Cincinnati (after a first round bye) but lost her Round of 16 match to Anastasia Pavlyuchenkova in straight sets, 4 & 4. Her boyfriend, world # 1-ranked professional golfer Rory McIlroy, visited her in Cincy and garnered almost as much attention as she did. Novak Djokovic sought out McIlroy in order to improve his own golf game and Roger Federer had a photo opportunity with the golf champion, marking one of the few times that both the top-ranked professional men's tennis and golf players were together in the same city at the same time.

In the Round of 16, American Sloane Stephens, who entered the main draw through a wild card, gave top-seeded Agnieszka Radwanska all she could handle in a tough three-setter before falling 1-6, 6-4, 4-6. After the match, Radwanska noted that "it was very (difficult) conditions (to play in today because) it was so hot and windy. I think that this court (grandstand) was slower than center (court) and the ball didn't (travel very well). So I was really struggling to finish the ball. I was hitting as (hard) as I could, but it was just (very difficult) to (hit) winners there," Radwanska noted. She lost to Li Na in straight sets in the quarterfinals, 1 & 1 but a lot of that can be attributed to two factors: shoulder soreness and the switch from grass courts to hard ones. "The first couple of matches on hard courts are always tough, especially when you're (changing) from grass, which is very soft and then suddenly (playing on) a hard court and playing two big tournaments," Radwanska said. As far as her shoulder goes, "It (has been giving me problems) on and off since last year, to be honest. But (now that we are) almost (at) the end of the season, (it is flaring up again). (Plus), I (have) played a lot this year and changing surfaces and balls as often (as we have to do doesn't help, either)," Radwanska said.

Li Na, who eventually won the championship over Angelique Kerber, really sliced through the draw without garnering much attention despite the fact that she beat three top 10 players en route to her first title since her French Open triumph last year. To be sure, the players she vanquished knew who she was and were familiar with her game since she was the ninth-best player in the world. However, in the United States, Na might be unfamiliar to many because (1) she comes from China and (2) that country has not been known as a tennis powerhouse to this point. To wit, on the women's side, there are only three Chinese players in the top 100. Without cheating, can you name them? Answers will be provided at the end of this article. Then Chinese tennis players literally drop off to # 168 for their next player ranked. For the Chinese men, their highest ranked player checks in at # 171 as of 8/27/12 (prior to the start of the U.S. Open).

Interestingly enough, despite winning the title and gathering 900 rankings points for her efforts, Li Na's ranking stayed the same as it was prior to her Cincinnati title. But don't be too quick to extend your condolences to her as she pocked $385,000 for her efforts in the week, which was her biggest payday of the year. The fact that Li Na could not improve her ranking despite winning the title here suggests that the top players in the women's game have a virtual stranglehold on their places and that there is a big point disparity between the Top 5-ranked players and those ranked #s 6-10. In other words, it will take a monumental effort to move up in the rankings for the rest of the year.

It might be difficult to label Stan Wawrinka's appearance in the semifinals a surprise, given that he is a former top 10-ranked player and was ranked 26th at the start of the Western & Southern Open. But the fact remains that he has not performed all that well in Cincinnati. In five previous appearances there, he reached the Round of 16 only once, losing to Fernando Gonzalez 6-7 (2), 5-7 back in 2006. In 2010, he won one match and then promptly lost and on two other occasions, he lost his only match of that tournament. So, with a 3-5 record prior to the start of the 2011 event, it is probably safe to say that no one expected him to do well. He upset fourth-seeded David Ferrer in the second round rather easily in straight sets, 4 & 1. His next opponent was Kei Nishikori and he easily defeated him, also in straight sets, 3 & 3 to set up a quarterfinal match with Milos Raonic. Raonic provided a much-sterner test for the second-ranked Swiss player but he was able to prevail in a tough three-setter (in their only head to head meeting thus far), 2-6, 7-6 (5), 6-4. That match lasted 2:21 and, looking at the stats from this match, it is hard to figure out why Raonic did not win it. Milos had advantages nearly in every category across the board: first serve points won (82% - 74%), first serve percentage (54% - 51%), Aces (17-8) and total points won (97 points vs. 96 points). Where he fell short was in second serve points won and break points saved (he was broken only once in the match). Stan's victory set up his semifinal showdown with fellow Swiss Roger Federer. Wawrinka managed to win only one match in their previous 11 encounters and that was on the clay at Monte Carlo back in 2009. Their first set went to a tiebreaker but then Roger got some momentum in the second and rolled to a 7-6 (4), 6-3 win.

It might come as a surprise to some people that I did not group Andy Murray's upset loss to Jeremy Chardy as a "surprise" despite the fact that Murray was the defending champion in Cincinnati. After all, he had a great summer, getting to the finals of Wimbledon (losing to Federer) then turning his disappointment to satisfaction while beating Federer for the gold medal in the London Olympics. But in my opinion, it was just a cumulative effect of too much tennis in a short period of time. In Cincinnati, Andy was asked how he chose to celebrate his gold medal win and he laughed at the memory. "Well, the night of the match, we did a lot of press stuff. I got home at like 2:30 that morning, and we started the next day at 8:00 in the morning. (I then) did three or four (more) hours that morning. In the evening on Monday, went out with (everyone on) my team and had a nice dinner. Tuesday morning we came to Toronto. That was it really; fun way to celebrate (isn't it?)," Murray concluded. He skipped the closing ceremonies of the Olympics to play Toronto where he beat Flavio Cipolla, then withdrew prior to playing Milos Raonic.

Best Match of the Western & Southern Open: Men's SF between Juan Martin del Potro & Novak Djokovic

Juan Martin del Potro was playing in his third Western & Southern Open tournament but this was his furthest penetration in the draw by reaching the semifinal round. He was the first Argentine player to make it this far in this particular event since 1972 when Guillermo Villas got to the semis en route to a loss in the finals to Jimmy Connors. Their head to head series was in Novak's favor at 4-2, though DelPo won their last meeting at this year's London Olympics, which earned him the bronze medal. Juan Martin had defeated Tommy Haas, Viktor Troicki & Jeremy Chardy to get to the semifinals. In his match with Chardy in the quarterfinals, DelPo injured his left wrist but it did not require a wrap or any brace that I could see in his match with Djokovic. However, since DelPo missed a significant part of the 2010 year due to his right wrist injury which ultimately needed surgery, it was of some concern given how hard he had to work to get back into top form. ESPN tennis commentator (and former player) Jimmy Arias spoke with DelPo's coach, Franco Davin, about how the injury would affect his play. Arias said that the concern was if the ball gets up high on his two-handed backhand side, returning that ball might get a little interesting. However, if the ball remained in the "slot" (the typical hitting / strike zone to return volleys), the injury was not much of a concern. In terms of strategy coming into his match with Novak, Davin wanted DelPo to control the points and go big in the return game, especially on second serves, and serve a lot of balls at Djokovic's body.

Djokovic entered the match on a significant roll in terms of his tennis results. He has been serving literally off the charts since the London Olympics by holding 72 of the 73 service games he has played in those two weeks (prior to his match with DelPo) and saving 29 of 30 break points against his serve in that same time frame. Chris Fowler of ESPN noted to Brad Gilbert that such a performance was "Sampras-like" and Gilbert just smiled and said that "From the difference of being on grass a few weeks ago to now on the hard courts, Novak Djokovic is playing his best tennis since he won last year's U.S. Open," Gilbert noted. "He's even taken his level up a notch from that and what is so surprising to me is that the guy has not really had time to recover. He went from the Olympics to Toronto to here (in Cincinnati). Counting his championship in Key Biscayne last March, Novak is on a 14-match hard court winning streak and during that time, he has won 127 out of 133 service games. And he's not dropping 20 aces per match, either. He's just playing clutch tennis," Gilbert exclaimed. As it impacted the match with DelPo, Gilbert noted that "Juan Martin is going to have to do something special in his return game to even have a chance today," Brad concluded.

After both players held their first service game, Djokovic got into a bit of trouble on his serve. He went down two break points at 15-40 due to a nifty forehand stretch by DelPo at the net and two forehand errors by Novak. However, Djokovic executed a fantastic line clipper on the deuce court after a 17-shot rally. Gilbert said "that (shot) was just a thing of beauty, just the nerve to be able to do that (on such an important point)." It looked like Djokovic's volley hit the outside of the sideline (closest to the doubles alley) when DelPo was on the ad side of the court (giving him absolutely no chance to even get a racquet on the ball). That beautiful shot saved one break point for Novak; the other came after an absolutely ripped cross-court forehand from a defensive position that Gilbert thought was the point of the match.

I thought that a key turning point was in the third game of their match when Novak's first serve was off quite a bit and DelPo had four break points on Novak's serve but he could not convert. I think after Novak held serve in that game, it gave him increased confidence that he could win and he was able to improve his serve. I had to agree with Jimmy Arias' comment that DelPo looked to play a little too defensively and was a bit tentative in the important points where he could have taken control of their match. Factors that conspired against DelPo having a chance to win this particular match were (1) his concern about his left wrist, which again, was not the one that required surgery in 2010 to fix a tendon problem; (2) his recognition that the start of the U.S. Open was just over a week away and (3) not wanting to exert himself because the possibility of exacerbating his left wrist problem might compromise his chances at winning the U.S. Open. These factors all contributed to the end result of this match, which turned into a rather easy win by Novak (6-3, 6-2).

The men's championship match started out as a disappointment but then got much better after Djokovic recovered from his very slow start. How slow? The second-ranked player in the world actually suffered a bagel in the first set of their championship match. For some sense of perspective as to exactly how unusual this result was, consider that it was Novak's first bagel against Federer in 27 previous matches, consisting of 81 complete sets (plus another set that ended prematurely in a retirement with Roger leading 3-2 on the clay at the Monte Carlo Masters 1000 event back in 2008). Against other opponents, Djokovic was last bageled late last October (of 2011) in an ATP Tour 500-level event in Basel, Switzerland, against Japan's Kei Nishikori in the semifinal round of that tournament.

Jim Courier was especially harsh in his assessment of Novak's play which I felt crossed the line. Courier thought that Novak was not engaged in his match and that he lacked motivation to beat Roger. Having watched Novak play on television and in person on many different occasions, I completely disagreed with his assessment. Was the first set a huge disappointment? Of course, no one can argue the merits of that verdict. But I think that in some respects, the disappointment was heightened because of the impossibly high expectations surrounding this match, which pitted the best two players in the game for the title. This is the kind of match that you would typically expect to last about three hours, go to three straight tiebreaker sets with the difference being a couple of points here and there for either player (e.g., a 12-10 tiebreaker for instance). That kind of outcome doesn't happen all that often in professional tennis, for either men or women.

As it was, Novak really raised the level of his game in the second set which did go to a tiebreaker. His recovery in the second set proves, more than anything else (at least in my opinion), that he was invested in the match. As was the case with Murray's loss, I attribute the first set of Djokovic's championship match to too much tennis in a too short period of time. Also working against Novak was the fact that he had just won the Canadian Open in Toronto. It is very rare for anyone to win both Masters events (Canada and Cincinnati) in the same year. The last time someone did that was back in 1998 when Patrick Rafter did it. Federer won in Canada in 2004 but lost his first round match in Cincinnati to Dominik Hrbaty that year. In Federer's defense, the Cincy draw had 64 players at that point rather than 56 which is the current setup. This meant that the eight top-seeded players did not have a bye in the first round but rather had to play a match. The following year with the same format, he did not play in Canada and won his first Cincinnati title.

Trivia question answer: As of the 8/27/12 rankings, the three Chinese women ranked in the Top 100 are Li Na (8), Zheng Jie (28) and Peng Shuai (34).




---
If you wish to provide a comment to the author of this Wild Cards column, please use this form. Tennis Server will forward the comment to the author.



Wild Cards Archives:
1998 - 2003 | 2004 - Present
If you have not already signed up to receive our free e-mail newsletter Tennis Server INTERACTIVE, you can sign up here. You will receive notification each month of changes at the Tennis Server and news of new columns posted on our site.
This column is copyrighted by the author, all rights reserved.
---