Life in the Fast Lane: A Retrospective on the
Professional Tennis Career of Andy Roddick
By Vince Barr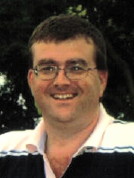 Vince Barr

"Thank you all for coming. I'll make this short and sweet. I've decided that this is going to be my last tournament," Andy Roddick said on August 30th, 2012, which also happened to be his 30th birthday. The announcement was stunning in its brevity as well as timing, coming one day before his second round match at the U.S. Open against Bernard Tomic (who he beat in straight sets, 3, 4 & 0). He wasted no time in explaining that he was leaving because "with the way my body feels, (and how) I'm able to compete (right) now, I (just) don't (think) that it's good enough," Andy explained. For most of his stellar career, he was largely free of nagging injuries. Early on, he had issues with his ankles which obviously affected his movement, but that was about it. In recent years, however, the injuries have been more severe and they have caused him to miss some time from the tour in order to rehabilitate from them. Those injuries have included his hip, left knee, hamstrings, abdominal muscles and shoulder.

The fact that Andy has had to miss some time on tour is evident when looking at his record through the years. For instance, there is a significant difference between the average number of matches he was able to play each year in the first half of his career (2000-06; 76.8) and the last half of his career (2007-12; 59.2). Now, that might not seem like a very large difference, but those 18 matches (i.e., the difference between 77 & 59) often represent the difference between going deep into tournaments, making appearances in the finals and winning titles vs. losing in the early rounds or having to miss entire tournaments. In recent years, it has been obvious that he just has not been able to play at the level he has been accustomed to in the past. Lately, when he has played, he hasn't been winning as much as he did in the first half of his career. Below is a summary of his wins, losses, total matches played and winning percentage throughout his career.





Roddick made his professional debut at The Delray Beach International Tennis Championships in Florida the week of February 28, 2000. He lost his first round match to Italy's Laurence Tieleman (who was ranked 107th at the time), 6-7 (6), 5-7. By sheer coincidence, I saw his very next event at the 2000 Ericsson Open in Key Biscayne where I watched Pete Sampras take home the championship trophy in the waning stages of his illustrious career. At the Ericsson, Andy won his first-ever match on Tour by beating Fernando Vicente, 6-4, 6-0. After the match, a reporter asked him to talk about his strategy of coming in because he had already established a reputation as a baseliner. Andy dismissed it as something he did from time to time and added "I'm trying to do it a bit more because I know I need to do that. I can't spend all my time at the baseline (emphasis added). There are too many good baseline players. I'm going to have to use what I have, a little bit of size; I can hit the ball pretty (well). I'm going to have to learn how to follow it in," Roddick noted. Unfortunately, Roddick often ignored the advice of several of his coaches who wanted him to come to the net more often, potentially making him more difficult to play.

Before any serious attempt is made to evaluate Roddick's career, I think we first need to dismiss the wildly unrealistic expectations for him that accompanied his rise through the futures and challenger events en route to the main draws on the ATP Tour level. Those lofty expectations came largely due to two main factors: (1) his debut happened when the Greatest Generation was about to retire and (2) there was no one else coming up at the time who had a greater "upside" as Andy was perceived to have. Shortly after Andy began his career, Jim played his last match (ironically at the 2000 Ericsson Open where Andy won his first ATP main draw match). Pete left after winning the 2002 U.S. Open and Michael followed suit a year later. Andre Agassi hung around until 2006 but was through winning majors after his 2003 Australian Open championship. Andre did finish as the runner-up (in four sets) to Roger Federer at the 2005 U.S. Open, but that was as far as he got in the later stages of his hall of fame career.

As I noted, Andy made his debut when the Greatest Generation (Pete Sampras, Andre Agassi, Jim Courier & Michael Chang) was about to make its exit. Collectively, those guys won a total of 181 tournament titles, including 27 grand slam singles championships for a total of $107.6 million in career prize money. If you just calculate the average for that group, that means a "replacement player" would have to earn nearly 45 singles titles, including 7 majors and $26.9 Million in prize money. Now, just take a wild guess as to how many other American men have won at least 7 major titles? The answer is 4: Sampras (14); Agassi & Jimmy Connors (8 each) and John McEnroe (7). When you think of how many American men have played at least one full season on the ATP Tour in the last 30+ years, you begin to get some sense of perspective of the rarity of such an accomplishment.

To his credit, Andy did not shy away from such lofty expectations even though he ultimately proved incapable of meeting those standards (and that is not a criticism, just an observation). "You're coming off of what will always be the greatest generation, or two generations (i.e., if you include Jimmy Connors and John McEnroe), from anyplace ever, so it was always going to be a steep hill," Roddick said, referring to his immediate American predecessors. "But it was something that I never wanted to really shy away from knowing it's almost mission impossible. I felt like it was a responsibility. It's a bit of a lineage in this country, and I did my best. Even if I didn't get the results I wanted to all the time, I at least went about it the right way and created a bit of a culture in American tennis," Roddick noted.

So, that leads us to trying to assess Andy's career and legacy. How do you evaluate a tennis player's professional career? Do you look only at their major championships? Total tournament titles? Participation in Davis Cup and number of team titles they helped acquire? Total prize money? Weeks spent at # 1? Career win-loss record? Year-end finishes in the Top-10? How about their record against other dominant players of their era (i.e., record against top 10-ranked players)? Like most things in life, you can basically pick your starting point and focus on what matters most to you. Not surprisingly, different people will come up with different answers. However, I think that to make the most comprehensive (and fair) analysis, you need to consider a wide variety of factors. Unlike Tennis Channel's list of the Top 100 players of all time that was done a few months ago, I am not going to attempt to put a number or ranking of Andy's career (i.e., in a hypothetical comparison against other professional players, male or female) since that process is far too subjective. I don't see any justification for combining the sexes in one list, for instance, giving Steffi Graff a ranking of # 3 overall, rather than being the best female player of her era. In other words, how do you come to hold an opinion that Graff rates # 3 while Federer rates # 1 when the two players never played each other (obviously)? Instead, what I'd like to do is review his career in total, (both highs and lows) and derive from that a more balanced sentiment of his relative contributions to the game we all love.

For starters, let's get Andy's statistics out of the way. Roddick won one grand slam (the aforementioned 2003 U.S. Open), 32 singles titles (including his Open win), $20.6 Million in prize money and one Davis Cup championship (in 2007 against Russia). He also posted a career win-loss record of 612-213 (for a 74.2% winning percentage) which includes a record of 131-45 in grand slam matches (74.4%) throughout his career. He also spent a total of nine weeks (all consecutive) as the world's top-ranked player, including one year-end top ranking (in 2003). As the chart (below) shows, Andy Roddick was ranked for a total of 580 weeks for singles. Of that total, approximately 65.9% (382 of 580) of the time, he was ranked in the Top 10; 83.8% of the time (486 of 580) he resided in the Top 25; 91% of the time (528 of 580) he was in the Top 50 and 91.9% of the time (533 of 580), he was in the Top 100. So, regardless of his other accomplishments (or some might say, a noted lack of them, probably referring to multiple grand slam singles championships), we are looking at a player who, for the vast majority of his career, was highly ranked on a consistent basis. He ended the year in the Top 10 for nine consecutive years (from 2002-2009, inclusive) and was consistently a member of Davis Cup squads for most of his 12-year career. He retired with the second-most career U.S. Davis Cup wins (33) ever, trailing John McEnroe's 41. And unlike other players, he didn't just play in the later rounds. For my money, he should be the next American Davis Cup captain after Jim Courier retires from the post, most likely in the next 10 years or so (if Roddick even wants the job).





As far as his record against other players in his era, Andy went 3-21 against Roger Federer; 3-7 vs. Rafael Nadal; 3-8 against Andy Murray and had a 3-4 record against Novak Djokovic. For his career against Top-10 competition, he went only 37-73 (for a 33.6% winning percentage). Generally, the criticism of his career starts in one of two places: his lack of multiple grand slam singles titles or his dismal record against the elite players of his era as well as others in the Top-10 at the time of their matches. Against Roger, Andy was not all that competitive with him in 24 career head-to-head matches, winning only three times. That's not a criticism against Andy, either, as other top players have had their fair share of struggles against the Swiss Maestro. Consider the case of Novak Djokovic, who ended 2012 as the top-ranked player for the second consecutive year. Novak has a losing record against Roger Federer (13 wins vs. 16 losses) as well as against Rafael Nadal (14 wins against 19 losses). Rafael has a winning record against Roger (18 wins vs. 10 losses at the end of the 2012 season) but 12 of those wins came on clay, which is not Roger's best surface. Given that Rafa only plays 3-4 events each year on clay, he is more likely to meet Roger on a hard court, grass or other fast surface, where his record against Federer is 6-8. That totally ignores those meetings where they met each other on clay; Roger has two victories on dirt vs. Rafa against 12 losses. Andy Murray has a winning record, barely, against Roger, going 10-9 in head-to-head matches with all 10 of his wins coming on hard courts. But even then, Roger is not far behind him with eight such wins on hard courts (and one on grass) in their 19 meetings.

Obviously, the most memorable match in the series between Roger and Andy came in the 2009 Wimbledon final where Andy lost 16-14 in the fifth set. When Roger learned that Andy was retiring, he said that in his mind, he considered Andy to be a Wimbledon champion. Those sentiments reflect how close that 2009 final was which really could have gone either way. Unlike most of their meetings, the outcome of this encounter was really up in the air. Andy lost four times in major finals to Roger, three at Wimbledon (2004, 2005, 2009) and once at the U.S. Open (2006). To some, it is tempting to wonder how many majors Andy might have won had he not run into someone like Roger. The problem with that sentiment is that it assumes (naively, in my opinion) that someone else would not have come along who played as well as Roger has. In the end, we'll never know, since it is obviously impossible to assess events which did not occur.

Regarding Roddick's record against the Top 10, I had a hunch that it wasn't as bad as the official tally indicates because of the distinction between expected and unexpected wins and losses. Let me explain. Typically, when a higher-ranked player plays a lower-ranked one (e.g., # 3 vs. # 8), the person who has the higher rank wins, whether you are talking about the Top 10 or any two players on the tour. That is the same as saying that the lower-ranked player usually loses to a higher ranked one. Both of these wins and losses can be called "expected outcomes" since the inevitable result is expected (hence the name). This contrasts with the case where a lower-ranked player beats someone who is ranked higher than they are. Or, when a higher ranked player loses to a lower ranked one. These two events are unexpected results. Of those 110 matches Andy played against the Top 10, (64.5% or 71 matches out of the 110) fell within the expected outcome category.

That left the remaining 39 matches (i.e., 35.5%) to see if Andy's "unexpected wins" against Top 10 players was greater than his "unexpected losses" against that same group. The result was that indeed, he won (21 or 53.8%) more than he lost (18 or 46.2%). Perhaps that won't necessarily change your perspective of Roddick's career, but I think it is a statistic worth noting. In these 110 matches against the Top 10, Andy did not have to be ranked in the top 10 himself, only his opponent. So, a match like the 2003 Memphis finals where Andy was ranked # 6 but still lost (1-6, 4-6) to Taylor Dent (who was ranked 68th at the time) would have been ignored as a Top 10 match. Roddick's first win over a Top 10 player came early in his career, at the Ericsson Open in 2001 in Key Biscayne, FL, where he beat Pete Sampras (who was ranked # 4 in the world at the time) despite the fact that Andy's ranking was only at # 119. The last instance of this happening also came in Key Biscayne earlier in 2012 when he dispatched Roger Federer in the Round of 32 while Fed was ranked 3rd and Andy was ranked 34th. The complete spreadsheet of his unexpected wins appears below.





Of those aforementioned 110 matches against the top 10, there were 78 matches when both players were ranked in the Top 10 and he had a record of 28 wins vs. 50 losses in that category. However, that record includes 19 matches against Roger Federer who he always struggled against where he went 2-17. So, if you dismiss those 19 matches, he went 26-33 against Top 10 players when he was ranked in the top 10 and did not happen to run into Roger Federer. That is about what you would expect because the differences between players ranked in the Top 10 at the time of their matches with each other are very, very small. So, on balance, you would expect them to win about as often as they lose and Roddick is within 7 matches of even in those instances (absent running into Federer as noted previously). For those of you interested in a detailed breakout of all 78 matches Roddick played when both he and his opponent was ranked in the Top 10, see the link below.





While it might have been unfortunate for Andy that he played his career in the shadow of Roger Federer, there is at least one former player who does not empathize with Roddick's plight: Todd Martin. I had the recent opportunity (October, 2012) to talk at length with Todd in Surprise, Arizona, where he was playing at the Cancer Treatment Centers of America tennis challenge on the senior circuit. I asked him to assess Andy's legacy and he agreed with the assertion that Roddick will eventually be enshrined in the International Tennis Hall of Fame in Newport, Rhode Island, one day. Then I mentioned his results against Roger and that it was too bad he had to play so many times against him. Todd turned incredulous. "Are we really going to start talking about birth years and who he had to play in his era of tennis?" Martin thundered. Martin rarely raises his voice in interviews but his pitch became a bit more emphatic than it normally is; which for him qualifies as "thundering". He went on to say that he had to play Sampras (going 4-22 in his career against him) at his peak and that he would never have used the excuse that "Pete was just too good" on the days he had to play against him, even though that was obviously the case. And Todd knows of what he speaks in that his record against Pete Sampras 4-22) is very similar to Andy's record against Roger.

Todd went on to explain that when a match starts, you really have a level playing field, regardless of who may have more talent. The one who wins usually has more winners and less unforced errors and quite simply plays a better match than his opponent. Both players have to compete on the same court, under the same circumstances. If at the end of the match, you lose, you go to the net, congratulate your opponent and try to learn from your mistakes keeping in mind that the other player will also learn from how you played against him. Therefore, even if you win a match against a better opponent, you can't necessarily use that same strategy against him the next time since he is likely to play a different game. In other words, it all boils down to a series of adjustments and how well you play on a given day. The obvious conclusion is that birth year has no impact on how a particular result turns out. If you play better against a more skilled opponent, you will generally win. Martin continued that those kinds of outcomes are what makes tennis so unique among professional sports. You don't have anyone else to blame when you lose and you get all the credit when you win, as it should be with an individual sport like tennis.

The best that Andy played on tour would have to be the year 2003 and not just because that was the year he won his only grand slam event. He had an incredible summer run that year after losing in the first round at the French Open to Sargis Sargsian. He lit up the tour with a 37-2 swing through the summer of 2003, culminating in his triumph at the U.S. Open. During that phenomenal run, he won Queen's Club (beating Sebastian Grosjean in straight sets, 3 & 3. Andy reached the semifinals at Wimbledon, where Roger Federer beat him in straight sets (6-7 (6), 3-6, 3-6) then rebounded with a win Indianapolis over 11th-ranked Paradorn Srichaphan, 7-6 (2) 6-4. He subsequently lost in the finals at the Legg Mason Tennis Championship in Washington, D.C. to Tim Henman, 6-1, 3-6, 6-7 (1). Then came back-to-back-to-back wins in the Masters in Montreal (over David Nalbandian in straights, 1 & 3) and Cincinnati (over Mardy Fish, 4-6, 7-6 (3), 7-6 (4) and finally the U.S. Open where he beat Juan Carlos Ferrero (a former # 1, who was ranked # 3 at the time, 6-3, 7-6 (2), 6-3. Including those two losses, he won a staggering total of 87 out of 101 sets played (86.1%), and of those 87 sets, less than one quarter of them went to a tiebreaker! So, in other words, he was basically imposing his will on his opponents and there was little they could do about it. It was a performance that even Roger would take notice of (and in fact, did, as Andy was able to beat him for the first time that year in Montreal).

It seems that Andy does not dwell on the past, which is a good thing, since it cannot be changed. As an American tennis fan, would it have been nice to see him win a few more majors? Of course! But I think he gave his pro career all he had and in the end, that is really all anyone can ask of any player. Perhaps Andy best summarized his career with the following statement: "At the end of the day, I know that people view it as a career. (It) lasted (for a) little while; (and I had to deal with) some hard knocks. But I got to play. I got to play in a crowd, play in Wimbledon finals, be the guy on a Davis Cup team for a while. Those are opportunities not a lot of people get. As much as I was disappointed and frustrated at times, I'm not sure that I ever felt sorry for myself or begrudged anybody any of their success," Roddick concluded. Roddick will be eligible for induction in the International Tennis Hall of Fame for the 2017 class. It is my hope that he gains induction that year along with Kim Clijsters, who also retired after her 2012 U.S. Open. Whatever their faults, I do think that the sport of professional tennis (both men's and women's) has gained from their participation in it as well as contributions to it, both on and off the court.




---
If you wish to provide a comment to the author of this Wild Cards column, please use this form. Tennis Server will forward the comment to the author.



Wild Cards Archives:
1998 - 2003 | 2004 - Present
If you have not already signed up to receive our free e-mail newsletter Tennis Server INTERACTIVE, you can sign up here. You will receive notification each month of changes at the Tennis Server and news of new columns posted on our site.
This column is copyrighted by the author, all rights reserved.
---