Duel In The Desert: Nadal Defeats del Potro;
Sharapova Cruises Over Wozniacki In BNP Paribas Open
By Vince Barr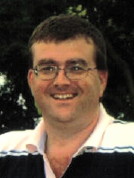 Vince Barr
One of the biggest stories coming into the BNP Paribas Open was how Rafael Nadal's left knee (tendonitis) was going to react after not playing a match on hard courts for 346 days. He had returned to the courts about a month earlier by entering the VTR Open on clay in Vina del Mar, Chile. It was his first tournament in South America since 2005. He got to the finals there in the 28-man tournament (it is an ATP 250 series event), losing a tough three-set match to Horacio Zeballos, 7-6 (2), 6-7 (6), 4-6. After Chile, Nadal then flew over to Sao Palo, Brazil, and won that title on clay by beating David Nalbandian in straight sets, 2 & 3. From there, it was another clay court event in Acapulco, Mexico where he again hoisted the championship trophy with a win over fellow countryman David Ferrer in straights sets, 0 & 2 prior to his start at Indian Wells.

After his win in Sao Palo, Rafa made some rather pointed remarks to the ATP about the number of hard court events on tour. In short, there are too many of them and playing that kind of grueling schedule does not allow an elite player to leave the game on his own terms nor have much of a recreational sporting life afterwards as he explains. "The ATP worries too little about the players; it should care more (about) them," Rafa said. "For future generations, it would be good to see a less aggressive tennis life. Not only because of what happens during your career, but also because of what happens after your career, about how your body (feels) when your tennis career is over," Nadal continued. "After ending my career it would be nice to be able to play soccer with friends or tennis. But with this surface (i.e., hard courts), I don't think (that's) going to be possible. The ATP has to start thinking about ways to lengthen the players' careers. I can't imagine soccer players playing on cement. I can't imagine any other sport involving (strenuous, physical) movements (playing the majority of their year on such difficult) surfaces such as ours. We are the only sport in the world making this mistake, and it won't change."

Contrary to what you might expect, Nadal's newfound distaste for hard courts belies his success on them. While clay is his best surface with a career record of 93% on dirt (266 wins vs. 20 losses through the end of February 2013); hard courts is his next best surface (in terms of matches won) with a record of 277-85 (76.5%). As far as winning percentage goes, grass is his second best surface with a record of 50 wins vs. 12 losses (80.6%). And therein lies the problem: most of the tour is played on hard court surfaces, which inevitably means shorter careers for the touring pros. Rafa listened to the suggestion that he alter his playing style in an effort to prolong his career and rejected that notion out of hand by saying that "I'm not that good to be able to reprogram my style. I have only have one and it's virtually impossible to change it (at this point in his career)," he said. "I'm confident that my body will hold up. I'm not sure it will happen next week, or next year, but I'm confident that it will be like before again." As far as the health in his left knee goes, he is still a long way away from feeling like it is 100%. "There are days in which it hurts and it limits me physically, but there are days when it's better," he said. "During the bad days it's complicated. But it's positive because a month ago maybe 80 percent of the days were bad, now it's 70 percent of the days and next week or within a month it will probably be 50 percent."

Nadal was pushed in his first match of the BNP Paribas Open by American Ryan Harrison but ended up prevailing in a match that took about an hour and a half, 7-6 (3), 6-2. Nadal's struggles with his left knee pale in comparison to the health issues endured by Mardy Fish, who has been sidelined from the ATP Tour since last September with a heart condition. In the BNP Paribas Open, Fish made it through to the third round where he lost to Jo-Wilfried Tsonga, 6-7 (4), 6-7 (0).

Rafa benefited from the withdrawal of Leonardo Mayer, which occurred in the third round. Since he did not have a match that day, he was getting a massage in the trainer's room when an earthquake struck Southern California around 9:55 am on Monday, March 11th. The quake was centered in Anza, CA, which is in Riverside County (about 100 miles east of LA) and not all that far from Indian Wells. The quake registered 4.7 on the Richter Scale, which is strong enough to feel the ground move but not strong enough to do any real damage, especially in Southern California where buildings are designed to withstand most earthquakes. But it was not a pleasant experience for Rafa. "I was very scared, (it was the) first time in my life (that I have felt an earthquake). I was on the massage table, preparing for my warm-up (when the quake hit). The table was moving (even more than) the ground and (afterwards) my legs were like this (indicating wobbling)," Nadal said. Despite his unease with the shaky ground beneath his feet, it did not affect him when he played Ernests Gulbis in the fourth round as he won 5-7, 6-3, 6-4 to set up the quarterfinal showdown with Roger Federer (more on that match, later).

During the BNP Paribas, USTA Officials were probably breathing a sigh of relief that Sam Querrey won his 3rd round match over Marinko Matosevic, 7-6 (5), 6-7 (7), 7-5 but as the line score indicates, it was a struggle. John Isner didn't help matters any by losing his second round match to Lleyton Hewitt 7-6 (6), 3-6, 4-6. You might recall that Isner was the BNP Paribas Open finalist last year (losing to Roger Federer) and his second-round loss cost him 590 points. As a result, he dropped from # 15 in the world the week of 3/4/13 to # 23 the week of 3/18. Why all the chagrin over early round results? The answer is because that since the ATP weekly rankings began in 1973, there has NEVER EVER been a period without an American male ranked inside the Top 20. That is quite a streak of success. However, that streak is on life support and will inevitably come to an end very soon. Still, the streak served to highlight the considerable amount of angst between tournament organizers as well as the USTA over the lack of up-and-coming American male players to take the place of those who have recently retired (like Andy Roddick) or are in what is probably the last quarter of their careers (Mardy Fish, James Blake). Partially in response to this troubling development, the U.S. Open recently announced that they were going to double their player payout within four years. The hope is that having a greater payout will entice more players into playing the sport and from there, choose to have a professional career. By 2017, the total purse would increase to $50 Million; last year, the player's take was $25.5 Million. For 2013, the Open has increased their total payout to at least $33.6 Million (an $8.1 Million addition which is a 31.7% increase in one year).

Starting in 2015, the US Open tennis schedule will also change with the elimination of the men's Saturday semifinals so that they will play on Friday. This will give the players one day of rest, prior to the completion of the tournament on Sunday with the championship. This year, the men's finals is scheduled for Monday so they will still have the one day of rest after competing in what has been termed "Super Saturday" (since 1984). The announcement of a schedule change for this year's event might have been nothing more than a proactive declaration since the event has been plagued by poor weather for the last five years. If you recall, rain has pushed back the men's final from Sunday to Monday for the last five consecutive years. Why would this year be any different, especially considering the fact that the Open falls right in the middle of the North American Hurricane Season (which runs from July - November)?

On the women's side, the main question was whether or not Victoria Azarenka would be able to maintain her dominant form for the second consecutive year. You might recall that last year, she started off winning her first 26 matches. Victoria won titles at the Australian Open along with trophies from Sydney, Doha and Indian Wells (where she defeated this year's champion, Maria Sharapova, in straight sets, 2 & 3). This year, she made it as far as the quarterfinals at the BNP Paribas where she had to withdraw from the event citing illness, prior to her match with Caroline Wozniacki. So, she left Indian Wells with a 17-0 record on the year because walkovers don't officially count as a loss since the player withdraws from the event prior to a given match. Unlike the situation with the dearth of talent on the men's side, as of the March 4th rankings, there were 10 American women ranked in the Top 100 and three in the Top 20 (both Williams's sisters as well as Sloane Stevens).

Azarenka breezed through her first match, then had a bit more of a challenge (in the first two sets) defeating Kirsten Flipkens, 3-6, 6-3, 6-0. She won her next match over Urszula Radwanska (younger sister of Agnieszka by just over nine months) in straight sets, 3 & 1 and then bowed out of the event. Angelique Kerber breezed through her quarter with wins over Begu, Wickmayer & Muguruza all in straight sets and then got a free pass into the semifinals as Sam Stosur had to withdraw with a right calf injury prior to her match with Kerber. That left the top-half semifinals between Caroline Wozniacki & Kerber which Caroline managed to win in three tough sets, 2-6, 6-4, 7-5. Both Williams sisters were no-shows (again) due to their personal boycott over the Indian Wells tournament that stems from what they perceived to be racial insults resulting from Venus' sudden withdrawal from the semifinals against her sister Serena back in 2001. The fact that Venus withdrew four minutes prior to her match with Serena (citing tendonitis) probably had more to do with the hostile fan reaction than any other claims that racism was involved (which has never been substantiated) and appears to be a claim after the fact. What is especially curious about this incident was that an LA Times copy editor was sitting near Richard Williams and did not hear any racist comments directed towards Serena (who was playing Kim Clijsters at the time). No racist remarks were reported to tournament officials at the time, either and when asked point-blank in her post match press conference if the boos were racially motivated, Serena said "I don't know if race has anything to do with this particular situation." She did say that in general, racism was a problem in America at the time but again, didn't think it had a lot to do with the boos she received prior to the Clijsters match. Various articles have appeared encouraging both sisters to play the event and others that tried to justify their boycott. The argument does not look as though it will be settled any time soon and for all intensive purposes, both sisters seem intent on never playing there again.

Maria Kirilenko had somewhat of a struggle getting to the semifinals against eventual tournament champion Maria Sharapova, as Kirilenko played some tough matches against Christina McHale (4-6, 6-4, 6-1), qualifier Mallory Burdette (6-3, 4-6, 6-2), Agnieszka Radwanska (6-1, 4-6, 7-5) and Petra Kvitova (4-6, 6-4, 6-3). Given that kind of struggle and all that court time, it really was no surprise that she lost in straight sets to Sharapova in the semifinals, 4 & 3. Sharapova won all her matches in straight sets, including the final over Wozniacki, which gave her both the trophy as well as the winner's check for $1 Million.

The Showdown: Rafa vs. Federer in the Quarterfinals?

The 29th head-to-head meeting between Rafael Nadal and Roger Federer was built up as their biggest encounter ever outside a grand slam event. Never before in the history of their storied rivalry had they ever met in the quarterfinal round of any tournament. In their 28 previous meetings, they met in the Round of 32 back in 2004 at the Sony Open in Key Biscayne. Then there was a round-robin encounter at the 2011 ATP Tour Championships in London. Other than those two occasions, every single match was contested either in a semifinal (7) or a final (19). Another reason this match assumed epic proportions had to do with Rafa's comeback from his left knee tendonitis which kept him off the tour for a total of seven months last year. What would his form look like against one of the best players to ever play the game? How would his knees hold up on the hard courts which were largely responsible for causing his injury in the first place? That injury layoff was responsible for this meeting happening so early in the tournament.

Despite all the build-up to this particular match, it did not come close to living up to its expectations because Roger was dealing with a back issue which hampered his effectiveness, though he was quick not to use that as an excuse after an uncharacteristicly quick (1:24) straight sets loss to Rafa, 4-6, 2-6. When Nadal emerged victorious, he had a very subdued celebration and approached the net asking Roger, "Are you alright?" Roger just smiled, congratulated his opponent and said very little, which speaks volumes for him. In the post-match interviews, Federer did not want to use his back injury as any excuse for him losing so easily to Rafa, 4-6, 2-6. He also did not elaborate on what specifically about his back was bothering him, much to the dismay of the assembled journalists. He did withdraw from the Sony Open in Key Biscayne so that tells you that his injury is not something that is so completely minor that it doesn't merit significant attention and discussion.

Nadal made quick work of Tomas Berdych in straight sets to set up the finals showdown with Juan Martin del Potro, who took out both Andy Murray 6-7 (5), 6-3, 6-1 as well as Novak Djokovic 4-6, 6-4, 6-4 in two hard fought, closely contested matches. In the finals, del Potro really had Rafa on the defensive in the first set, but ultimately, he just ran out of gas and could not close things out in a tough three-setter with Nadal winning 4-6, 6-3, 6-4.




---
If you wish to provide a comment to the author of this Wild Cards column, please use this form. Tennis Server will forward the comment to the author.



Wild Cards Archives:
1998 - 2003 | 2004 - Present
If you have not already signed up to receive our free e-mail newsletter Tennis Server INTERACTIVE, you can sign up here. You will receive notification each month of changes at the Tennis Server and news of new columns posted on our site.
This column is copyrighted by the author, all rights reserved.
---