Across The Net With Jim Courier: The 2012 Interview
By Vince Barr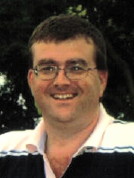 Vince Barr
I had another opportunity to talk with current U.S. Davis Cup captain Jim Courier last October (2012) when he was in the Phoenix, AZ area competing in a senior-level event along with Michael Chang, John McEnroe and Todd Martin. Martina Navratilova and Tracy Austin also participated in an exhibition mixed doubles event. For those of you who might have read my conversation with Jim last year, this particular interview featured all new questions. As was the case for last year, the transcript reflects the flow of the conversation without the obvious breakers indicating "question" and "answer."

Talk a little bit about John Isner's breakthrough win in the first round Davis Cup tie in Switzerland (2012) against Roger Federer. Is this a defining win for him, a breakthrough sort of outcome which will propel him to more top-notch play against Top-10 competition? "Well, I think John really turned things around in 2011 at the French Open when he pushed Rafael Nadal to five sets (in a first round encounter, 4-6, 7-6 (2), 7-6 (2), 2-6, 4-6), even though he lost. I think that was a really significant move for him and then he really had a nice second half of the season in 2011 that set up him for success in Switzerland. John was really fresh, he was focused and competed really, really well. And he played that same level of tennis all the way to the Indian Wells final (where he lost to Roger Federer in a "rematch" of their Davis Cup tie played a few weeks previously). So, I think that people are aware now that John is capable of beating anyone at any time and with some proper scheduling, training and you need periods of time to schedule your training (i.e., away from competitive tennis in a given tournament). He didn't have enough of those (training periods) this year (2012); hopefully he will have more of them next year. Doing those things will give him a chance to be fresh and ready for the big tournaments."

Have you started thinking about next year's Davis Cup squad? Obviously, we are playing Brazil at home (which turned out to be in Jacksonville, FL). Also, is there any chance to get some Davis Cup action out here in Phoenix? "Well, I hope so. The good news about our recent play is that we've played a lot of away ties in the last decade, so as the opponents come up, we will have more opportunities to play at home. In regards to thinking about next year, I am thinking a lot about it. There's still a lot of time between now (October, 2012) and then (February 2013) to figure out who's going to be healthy and where everybody will stand."

Who do we have to worry about on the Brazilian national team? "Well, they have Thomaz Bellucci who's a really good left-hander, tall (6'2"). He's very good on slower, clay courts and that's where he's made his living. I don't think it's a mystery to him that we're not going to play him on clay."

Who was your biggest rival in your playing days and why? "Well, my American peer group (Sampras, Agassi, Chang, Martin, David Wheaton, Mal Washington, etc.) was very difficult. The toughest player I had to play was Pete Sampras. But the guy that I played a lot of big matches against, finals; was Stefan Edberg. He was in three of my seven major finals (Jim won both encounters in Australia for his two slams there in 1992 and 1993 and lost to Edberg in the 1991 U.S. Open finals). And I played him in a another final as well (1989 in Basel, Switzerland where Jim won a tough five-setter against the Swedish Sensation). So, Stefan was my biggest rival from that standpoint. Pete and I played a lot of matches before the finals (as well as in the 1993 Wimbledon final where Sampras beat Courier to win his second grand slam singles title (7-6 (3), 7-6 (6), 3-6, 6-3). But Pete was the toughest; Andre and Michael and I played tons of matches and it was a lot of fun."

What adjustments did you have to make in your games against the top players in order to be successful? "Well, I was lucky in that I played a lot of those guys in juniors and we got to push each other a lot early on. Generally, you just have to react to what's coming your way as best you can and get better when someone makes a move. You just have to pick it up and go from there."

Are you concerned at all about Nadal's longevity on the tour with his injury history involving his knees (at that point, Rafael had been out for four months in what would eventually become a seven-month layoff due to problems with his left knee as well as other issues)? "Sure, I've been concerned about his longevity on the tour for about a decade (Rafa turned pro back in 2001). You know, you look at the way the guy plays and you just have to hope for the best. He's such a great warrior, tennis player and champion and really a star for the game. You just hope that he can stay healthy enough to do whatever it is that he's going to do in the game. So, my fingers are crossed just like everyone else's that he's going to get back to full health and have another 6, 7 years on tour playing at a high level." Do you think that his doubles play on hard courts has been a factor in his medical history? "I don't think that he should ever play doubles again, especially on a hard court."

Going back to that epic quarterfinal match (7-6 (4), 7-6 (3), 3-6, 4-6, 3-6) with Pete at the 1995 Australian Open; what did you know about Tim Gullikson's medical condition at the time and what did you say to Pete during your match with him that apparently got him upset? "Well, I went to dinner with Pete the night before along with my coach, Brad Steiner and both Tim and Tom Gullikson. They (the Gullikson brothers) were flying out the next morning, the day of our match. So, there was a lot of tension, a lot of sadness before our match, a lot of concern. We didn't know exactly what Tim was dealing with at the time (he had an inoperable brain tumor which eventually claimed his life on May 3rd, 1996). We knew that it wasn't looking good. He had collapsed during one of Pete's practice sessions down in Australia and he had to fly home and see a specialist. Both of us played with a heavy heart out there; it was an awkward match. We both played high level tennis, it was a very emotional match. And in the end, it has become one of those matches that I am most reminded about. It was also one of the most memorable matches that I have ever been involved in and ever will be involved in. I'm glad it happened; it was one of those life experiences."

At one point in that match, Pete starts to lose his composure when he's about to serve and actually starts trying to fight back tears. You said something to him about that time and it later came out that Pete thought that you were taunting him, which is something you would never do. So, to set the record straight, what did you tell him? "All I said was that we could easily play this match on another day if he wanted to. But I don't think he heard me or if he did, he totally misunderstood what I said which given the circumstances, it wasn't his fault."

You were one of the last guests Johnny Carson had on his Tonight Show. Talk about that experience. "Like anyone else who grew up in the 1970s, I was a big Johnny Carson fan. You would have been as well (I'm about three years older than Courier and recall the Tonight Show with Carson very well; it was one of the best shows of nighttime television back then, in my opinion). We all were; you know, the night show was and is an institution and Johnny was the only guy that I knew as the host. I knew that he was a tennis fan and I was just thrilled to pieces when I got invited to do the show, to go out there and sit with Johnny. Then he came over to Paris to watch us play at the French Open (shortly after he retired in May, 1992). You know with him, it wasn't an act. He was as nice as he appeared on television. You know how it is with people you look up to, they seem to be larger than life until you get the chance to interact with them and it was a very memorable moment for me."

Last question: give us your thoughts on the careers of recently retired superstars Kim Clijsters and Andy Roddick. "I'll start with Kim. I think you have to be impressed with the way she was able to balance being a wife and a mother and a world-class athlete in a very physically demanding sport. Kim was always the most-liked person on tour, male or female. She always was that way. She has an absolutely lovely spirit. It is absolutely remarkable that she was able to achieve what she was able to achieve (i.e., winning three major titles after giving birth to her daughter). She was just so nice that you cannot imagine that she would have enough fire in her belly to compete because she was always so compassionate out there. The game is poorer without her but it was made a lot better by her presence on tour and the same thing can be said about Andy Roddick. The game will miss Andy; I don't think that we're going to be missing him as far as he's not just going to disappear; I think he's going to be very visible. I hope he will be. But he's been a leading light for the tour now for 12-13 years. He was a star from the day he stepped on the court in Miami; he took out Pete Sampras in Key Biscayne (when Pete was the defending champion from 2000). Andy was so popular around the world and he had a great record."




---
If you wish to provide a comment to the author of this Wild Cards column, please use this form. Tennis Server will forward the comment to the author.



Wild Cards Archives:
1998 - 2003 | 2004 - Present
If you have not already signed up to receive our free e-mail newsletter Tennis Server INTERACTIVE, you can sign up here. You will receive notification each month of changes at the Tennis Server and news of new columns posted on our site.
This column is copyrighted by the author, all rights reserved.
---