Across The Net With Vince Barr: The Martina Navratilova Interview
By Vince Barr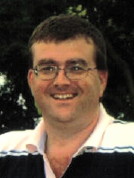 Vince Barr
The Tennis Version Of The Cold War

Martina Navratilova was born in Prague, in what used to be known as Czechoslovakia. Four years after the Berlin Wall fell in 1989, Czechoslovakia split into two countries: the Czech Republic and the country of Slovakia. For those who did not live through the Cold War between the former Soviet Union and the United States, where "spheres of interest" were divided between East and West, it is hard to fathom the political climate and its resulting pressures brought to bear upon Martina.

After she established herself as a serious threat in women's tennis, she lost some degree of control over her career. Czechoslovakia wanted to manipulate her for political purposes. The Czech authorities started placing some restrictions on her ability to travel to the U.S. They worried that she was becoming "too Americanized" and wanted her to associate more with athletes from Eastern bloc countries. At times, she even shared a hotel room with her chief rival, Chris Evert! The Czech tennis authorities were worried they were going to lose her, so they stared exercising more control over where she could play, who she could room with on the road and so forth. It was a very different world back then.

Predictably, she chafed at the restrictions imposed upon her. Basically, all she wanted to do was be left alone and allow her tennis to become the driving passion and ambition of her life. So, in 1975, she defected to the U.S. in order to be left alone. The Czechs tried to persuade her to return home with promises of greater freedom, but she was adamant that she was not going back. At the time of her defection (after the 1975 U.S. Open) she was only 18 years old. Former Czech tennis player Jan Kodes reveals some of what Martina had to face at home (explained above) in his book, Jan Kodes: A Journey To Glory From Behind The Iron Curtain (published in 2010). According to Kodes, the pivotal moment for her was a conversation she had with her Dad, who advised her to defect just before she left the country to play the U.S. Open that year. Essentially, no matter what her parents said in the press, likely under some measure of duress from individuals in the Czech government, he advised her to go and not look back.

For her part, Martina did not want to revisit her past in regards to her decision to defect or the circumstances leading up to it when I spoke with her last October. This is quite understandable, even though the world has changed a great deal since then. Her choice to defect to the U.S. from her native land was, by nature, a highly personal decision to begin with and it was especially so in her case, given her age at the time she had to take such action. The good news is that there is a happy ending to her story. In 2008, she regained her Czech citizenship and is now a citizen of both the U.S. and the Czech Republic. I have departed from my format of not using quotes in my interview with Martina since Tracy Austin was also present and, at times, contributed thoughts of her own. Where she speaks, she is clearly identified. However, most of the time, the person being quoted was Martina.

Across The Net Interview With Martina Navratilova & Tracy Austin

Talk a little bit about the career of recently retired Kim Clijsters; is she a future hall of famer? Why or why not?

Tracy: "Oh, she's in, most definitely. I think it is amazing that she went back and was successful so quickly. You know, her third tournament back, she wins the U.S. Open. That says so much about her fitness. She originally retired with the intent of staying retired. When she went back to play that exhibition at Wimbledon (in 2009 Kim, Steffi Graff, Andre Agassi and Tim Henman played a mixed doubles match under the new roof on Centre Court that year), she got the bug again (to play more tennis). Thankfully for us, she came back. We were lucky as fans to be able to have her come back, not only as a tennis player, but as a person as well. I think she was someone who exceeded all the expectations we had of her, not only on the court, but as a person as well. What also struck me about her was that she always seemed to have a great balance about her life as well. To be able to take care of her child, granted, it helped that Brian (her husband) came with her. But she was able to stay so focused. I wonder if (having her daughter) actually helped to take some of the pressure off: if you win, that's great, but if you lose, you still have your child to go back to. Evonne (Goolagong) was the last Mom to win (a major) at Wimbledon (in 1980) before Kim won the 2009 U.S. Open."

While we are on the subject of Kim and rivalries, what are some of your thoughts about Kim's rivalry with Justine Henin? Obviously, you were part of the best rivalry in tennis history, in my opinion, with Chrissie. What are some of your thoughts about that and why don't we see more rivalries like yours?

Martina: "Well, the depth is much greater now than when I played. There's more competition now, more players are capable of beating the top players than there were when I was playing. Chris and I were able to avoid having bad days on most occasions (so that at the end of the tournament, both of us were still in the draw to play each other). As far as Justine and Kim, what's so amazing was that the two greatest Belgian tennis players, ever, in my opinion, came up at about the same time. You had the contrast in personalities and playing styles; one was Flemish, the other was French in the same country."

What makes a really good rivalry?

Tracy: "A good rivalry has contrast and back and forth results (where one person does not dominate the rivalry); because frequently, the press will try to make a rivalry, manufacture a rivalry, and it's not there. A good example is Roddick and Federer; that's not a rivalry unless Andy would have won more matches than he was able to do against Roger. So, a good rivalry has to have an element of doubt: who's going to win today? That's what is necessary, in my opinion. And the best rivalries are when there is a playing contrast, like Agassi / Sampras; where one is a serve-and-volleyer and the other is a baseliner. Or, another good rivalry was Borg and McEnroe. Chris and Martina: the serve-and-volleyer from Europe vs. Chris, the American baseliner, who's more quiet."

How do we jumpstart interest in American tennis?

Martina: "Well, I think it has become much more international. It's not that we're that bad (the U.S.) it's just that the rest of the world just caught up. We still have the Williams Sisters; if you discount them, that's like saying that Chris and I don't count, then what do you have? (laughter all around) I think that the next generation will catch up. I think that we had such a great run (in the last generation) that we kind of got spoiled. Now, we're not winning the majors like we used to and everyone is concerned about it. I don't think there is a problem; rather, it is simply a matter of the rest of the world catching up to us. On the other hand, I do think that there might be a problem at the junior level because I think that some of the American kids had it a little too easy. They are just not as hungry for success as their opponents are. There are so many distractions. So many different sports and different things to do (with their time) and tennis is a very, very hard game. I think that now, with the mentality of success and wanting to experience the same level of success much quicker, the attention span is shorter and tennis is a hard game. It takes a long time to be able to succeed. The other countries don't have those problems and they are more focused than we are; which, in my opinion, is why they are outperforming us."

So, would playing at an earlier age on clay be more helpful to American tennis in terms of getting better at the juniors, which would position us for future success at the majors on the tour?

Tracy: "Well, the USTA is trying to do that. At all the training centers, there's clay. When they (the USTA) built the new stadium at the Billie Jean King National Tennis Center, they also installed four red clay courts as well. But that being said, I think Martina hit on a really good point: No. 1, the sport is just so much more global (than when we played) and No. 2, to be really good for a long period of time, it just takes a tremendous amount of hunger. I think that there are some American juniors that have that intense desire to succeed, but it is just so much tougher to break into the Top 100 because there are so many players now. We didn't have players from Serbia or Belgium to contend with when we played on the tour; so the sport is just so much more international and the physicality of the game has really increased as well. You almost need to be 5'9", 5'10", which is why Justine (Henin) was such an incredible throwback. It's just a physical game these days, so the hunger and drive to be the best have to literally be off the charts (to even have a chance to do well in today's game)."

I saw an interview you (Martina) did around the U.S. Open (in 2012) where you made the comment that the slams have just taken over the sport and changed the tour. Wasn't that always the case? I mean, they were always the most important events on the tennis calendar, weren't they?

Martina: "Well, Wimbledon and the U.S. Open , yes, but the French and Australian Open, no. When you looked at the year, it was Wimbledon, the U.S. Open and the year-end championships in terms of the importance attached to the tournaments that players focused on. After that, you looked at the whole year, your win / loss record and how many tournaments you were able to win in a given year. Now, it's just the slams. You can lose all the other tournaments, but if you do well in the slams, you can still be # 1, like Serena. I mean, you might win one or two other tournaments during the year, but she won two slams and that was that. For me, that was a horrible year, if I only won two slams and no other tournaments. One year, I won Wimbledon and the U.S. Open but thought it was a terrible year since I did not win any other tournaments."

Vince's note: she was probably referring to 1987 where she won those two majors, but also won two other titles that she probably deemed not worth remembering: Filderstadt, Germany, where she beat Chris Evert in the finals, 7-5, 6-1 and Chicago; both tournaments were after the U.S. Open and had 32-player draws, which would be the equivalent of an international series event on the WTA Tour today. The International Series is the lowest-level tournament that is sponsored on tour for the women.

Tracy: "There was a huge drop of attention level for the French and the Australian Open after Wimbledon and the U.S. Open."

Martina: "We just didn't go down there (Australia) to play."

Was that because of the distance?

Martina: "No, no; it just didn't matter. The prize money was terrible. Well, for that matter, the prize money was not all that great at Wimbledon, either. When I won over there in 1978, I won 17,000 pounds (which is the rough equivalent of approximately 60,807 pounds today, or about $92,000 in U.S. Dollars). Now, the focus has really changed and each slam has become much more important and I think that's a good change for the game."

You are probably well aware of Gilles Simon's sexist comments where he said that the women should not be paid the same as the men because they don't play as much as the guys have to (i.e., best of three sets rather than best of five sets that the men have to play). Do you care to comment on his remarks?

Martina: "Well, I don't even want to give him a platform to make such stupid comments. First of all, who is he to be talking about this issue? If it was Roger Federer saying that, then I'm paying attention. But Gilles Simon? I could care less what he has to say about anything. He needs to get a sense of history and why the slams are important. Why are those events so successful? Because the men and the women are playing together. Look at the Australian Open: we split up. We went away from the Australian Open because we were not getting anything to be equal. For instance, I actually played Margaret Smith Court out on Court 16! So, we split away from the Australian Open; we went our own way. Then the prize money improved and we came back. Then men actually came to us and said, "Can we play with you?" We said, yes, but we have to have equal prize money and equal everything else. Two women's matches on center court, two men's matches. They said, ok, we'll do that and that's when the Australian Open became a big event again. The French caught up (with that line of thinking) and then Wimbledon was the last to implement the equal prize money rule. We (the women) actually offered to play three out of five (when the debate was going on about how to compensate the women for their efforts at the Slams) but they said, no, we don't want you to do that. To which we responded, fine, then you can't use that argument about unequal playing time justifying unequal prize money!"

Martina (continued) "In the 1990s, there was a study done at Wimbledon about the amount of time the ball was in play between the two set matches for the women and the three set matches for the men. The ball was actually in play longer on the women's side than it was for the men because we had longer rallies! The men didn't come back to reduce their money because of playing less than we did, which meant that the money argument was about the quality of play rather than the quantity. By the way, I think that the men should play two of three because they play so physical; that they just get beat up. I think you'll see this change happen soon. However they choose to go, the last set should be a tiebreaker rather than a full set. And if not, then they should definitely go to a best of three-set format rather than best of five. I think the tiebreaker is going to happen."

Tracy: "I think that the best two of three set format is actually more exciting because every set had so much more value vs. in a best of five sets, it can be tough to watch that long (let alone play) and at times, some sets are just tossed away by players who fall behind by a couple of breaks to conserve energy for the final set. In a best of three format; for the viewer, every break of serve is absolutely critical!"

Of course, the argument against going to best of three for the men is that you would lose the fifth set drama.

Martina: "Well, you would just move that into the third set. Look at the London Olympics; that match between Jo-Wilfried Tsonga and Milos Raonic; (a match that Tsonga won in rather dramatic fashion with no final set tiebreaker, 6-3, 3-6, 25-23)."

Tracy: "At that same event (i.e., the London Olympics), you had Roger Federer and Juan Martin del Potro tied up for some dramatic play (Federer won 3-6, 7-6 (5), 19-17)."

Martina: "Those were two out of three sets and they still could not play the next one (match). So, you win that kind of match but you can't win the next one. It's like one guy running a marathon and the next guy running two marathons."

When you were young women, who were your favorite tennis players?

Martina: "For me, it was Laver, Margaret Smith Court and Billie Jean King."

Tracy: "For me, it was Billie Jean, because she came to our club, when I was in 4th grade. To actually see a real, live, # 1-ranked player; that was really inspiring. And then it was Evonne Goolagong. Her and Chris (Evert) played the finals in LA one year and after the match, I got Evonne's autograph. It's amazing what a huge impact that has (being able to see the players live and in person, get an autograph of your favorite player, talk to them for a little bit, etc.) - to be that close and she was really sweet to me and that was it for me. I was a ball kid for that event."

Were you watching their technique?

Tracy: "NO! I was watching for the balls (laughter). You know, just to be there. We always talk about taking your kids to see college matches and how seeing them play is like a week's worth of practice. It is just so inspiring."

Martina, you were kind of critical of Caroline Wozniacki who became #1 last year (late 2010 and for most of 2011) without winning a major...

Martina: "I wasn't critical of her; I was just saying that's how the computer works. It wasn't her fault."

So, having said that, if you could change the rankings system, would you weight the slams differently so that you had to win at least one of them to have any chance of finishing a year as the top-ranked player or what?

Martina: "I wouldn't weight the slams any differently, but I would use an average; a cumulative, best of 17 tournaments. If you play 30 events, 13 of them don't count."

So, should every match count?

Martina: "Absolutely! Or maybe give a player a couple of events that would not count, but not 10 of them! The tour wants the players to play more but, in my opinion, they are going about that objective in the wrong way. We were on average when we played and you were better off not playing some events because it would bring down the average. In my case, I was winning so much that I didn't want to play more tournaments because it would have brought my average down because the slams were higher up. If everyone plays about the same amount, you don't have that problem and everything is fair and square. But if you get injured and only play 15 events, you have no chance of being # 1 unless you just win everything. So, it just needs to have a slightly better balance. I wasn't being critical of Caroline, I was being critical of the system."

Do you get the chance to develop more friendships and relationships with former rivals on the tour at this stage than you did when you were playing?

Martina: "Of course, it's easier to do now because we are no longer playing competitively. We talk about that all the time. We share so much from the past, a special kinship that the top players have."

Tracy: "You don't get that with anyone else because you know what it took to get all those titles, slams and so forth. So, there is a special bond and it's more fun now than it was back then when you were trying to beat the other players. Depending on everyone's schedule, we might be able to get together about 6-10 times per year, depending on who's doing television commentary and what their schedule is. You have your friends at home, but they don't really understand what you've been through. Your former rivals do have that depth of understanding, which allows for a greater bond from the shared experiences that you don't otherwise get in your everyday life. The rivalries were fun while they lasted, but it's over now, and you can all just be friends and enjoy each other's company. Before, we really were not able to do that because of competitive pressures."

What was it like playing with John McEnroe tonight?

Martina: "Well, it was awesome! I usually end up playing against him; this was only the second time I played with him, the other time was in Charleston, SC. It's great to be on the court with great players. Tracy and I got to hit for a few minutes before and we've practiced together before but I always appreciate those times."

During the changeovers, were you talking strategy? You looked pretty serious out there.

Martina, laughing: "Actually, he had a beer in one of his bottles, but he never touched it during the match because he said that we have to get up a break before he can drink any of it and we never did, so he didn't touch the beer during the match (laughing)."

Tracy: "Shhhhh. Don't tell everyone!" (also laughing)

You were ranked # 1 for 332 weeks in singles, what sacrifices did you have to make in your personal life to enable you to be that dominant for that long?

Martina: "Well, do you have 20 minutes? I mean, tennis was our life. It's your whole life; there is nothing else. But I don't feel as though I missed anything because that's what I wanted to do. I loved the sport and I loved giving it everything I had. But that month that I retired, it was like vacation! Now, even when I'm working, I feel as though I'm on vacation, compared to the pressures of competing."

Tracy: "But it is important to remember that you wanted things to be that way. There are so many aspects of tennis. The back court; net; serve; strategy, you can always improve your footwork and get quicker on court; there's always something to work on. When you wake up in the mornings and you're in the middle of it, you're excited to work on different aspects of your game. That drive you have to get better pushes you especially when you hate to lose. When that goes away, you know it's time to hang up the racquets."

So, what would you tell a young woman today, who was thinking about becoming a professional tennis player?

Martina: "First off, you have to love it, breathe it, smell it, for a very long period of time; there are no guarantees at the end, either. I would say, chances are, you'll get a (college) scholarship out of it, so you can get a free education and if you're really good, you can make a living out of it. But if nothing else, it will give you an opportunity to make a living through your education. And playing tennis competitively is a healthy way of living; it's a great sport."

Talk about some of the barriers you overcame, like your decision to defect at the U.S. Open at the age of 18. Was there a lot of behind the scenes drama? What about the other barriers you have overcome? You came out as gay back in 1981 when it was not as accepted as it is today. Recently, you overcame breast cancer. Talk about what you've learned through all of those things?

Martina: "I learned that when life knocks you down, you get back up again. You do what you have to do. Tennis teaches you to be positive, I think; figure out a solution. For me, it meant that I wanted to play tennis, so I had to leave my country. Do I have regrets? No. Of course there was drama, but I don't want to go into that. But I will say that I was worried at the time that I might never get to see my family again."

What was the best piece of advice you got in your playing days?

Martina: "My father was big on being fair. One time, I won a match 6-0, 6-0 and I made up my mind ahead of time that I was going to jump over the net after the match because I saw Rod Laver do it at Wimbledon. So I beat this girl, she could not play at all, I beat her 6-0, 6-0; I was about 10 years old and I jumped over the net, but I tripped and went sprawling on all fours, flat out. And my Dad slapped me on the back of the head like this (indicating a hard slap) and told me "Don't ever do that again! You showed up your opponent. That's the only time he ever physically hit me."

Tracy: "That's nice; what a great lesson to learn; you were gloating and you needed to learn to respect your opponent."

Martina: "What I did (in jumping over the net) was not nice. So, ever since then, I mean, that was a lesson. After that, whatever I did on the court or however I behaved, I was always aware of not doing anything wrong to the opponent. Even when I lost or if I had a bad line call, I was still conscious of not upsetting the other player. I always wanted to crack jokes (after the match) and half the time I didn't because I didn't want (to bother the other person); depending on what the situation was in the match (determined how much humor she would express on court). That's the only time my Dad told me off after the match when I won."

You had great success at Wimbledon while Chris Evert had really good success at Roland Garros. How was it that you had the upper hand at Wimbledon and she had the upper hand at the French Open?

Martina: "That was all about the surfaces; back then, there was much more contrast. The play was so much slower, the balls were heavier while the grass was faster and the balls there were lighter. Well, I guess the balls were about the same but the grass was much faster and (the balls were) lower bouncing. Today, I probably would have had a better chance of winning more at the French while Chris would probably have had a better chance winning at Wimbledon. We probably would have ended up with the same amount of titles."

When did they slow the grass down at Wimbledon?

Tracy: "That happened after Pete (Sampras) played a final there against Goran (Ivanisevic) (in 1998) and there were very few points over three shots. I think that was when Wimbledon got heavily criticized and they decided to put more rye grass into the court..."

Martina: "And they went too far..."

Tracy: "...which caused the ball to bounce up higher; then Hewitt played Nalbandian in the finals there (2002)..."

Martina:"...and there wasn't one serve and volley over there in the final at all, which was absolutely ridiculous."

Tracy: "Now, you don't see hardly anyone playing the serve and volley anymore. So it's completely changed (the game). If there's a surface that fits Martina's game, a perfect match-up for her, it would have to be grass; lefty, first of all, then her two-handed backhand, very slick and fast. She'd love to serve and volley; because she's always at the net where the ball doesn't bounce. Now, when you're on the baseline, if the ball bounces awkwardly, it becomes difficult. If the ball would bounce higher, it would be easier to play."

Martina: "Yeah, I would have had to change my style. I would have worked more on my topspin backhand and baseline game and worked my way up to the net more."

So, is the demise of the serve and volley game more surface-related, or does the equipment play a big role as well?

Martina: "Both."

You were one of those rare players who played a lot of doubles (women's and mixed) when you were playing regularly on the tour. What benefits did your doubles play have on your singles game?

Martina: "For me, tennis was so much fun, it was like a life line. It never occurred to me not to play doubles. The matches were faster anyway. But I just loved playing (the game). It was fun. The one thing that I get asked most about regarding my career was that I won both singles and doubles in the same tournament 80 times. You know, that will never happen again, because nobody plays both anymore. But of course, the game's more physical now. But I enjoyed it. As far as the benefits to playing doubles, I felt that my doubles play helped my singles game and my singles game helped my doubles play."

You were pretty healthy throughout most of your career. I can't recall any major injuries that you had to deal with. Was that a big part of why you were so consistent on tour, winning all those matches?

Martina: "Well, I was pretty lucky in that regard (in terms of being able to avoid major injuries). I mean, I had some good genes and a good body and I worked rather hard on it as well; but yeah, luck played a little part of my success as far as injuries go. However, I was also pretty healthy to start with, so that was a factor as well. But also the surfaces played a role. We played on clay, grass, indoor carpet a lot; today's game is played more on hard courts and that makes the game a lot more difficult."

What do you take away from Andy Roddick's career?

Martina: "We wanted him to win Wimbledon so bad, everybody was pulling for him (in that classic match with Roger Federer back in the 2009 finals that went to Roger, 5-7, 7-6 (6), 7-6 (5), 3-6, 16-14). It was a shame, really, that he did not win that match because he really gave it everything he had."

Tracy: "I think that is something that he will be remembered for, that he got every last bit of his talent out of his play. He had to play at the same time that Federer and Nadal played. But it's tough because there's always a favorite whenever you play. Sampras or Agassi; I mean, you just have to break in. But the fact of the matter is that he got the most out of his game. He gave it his all in practice, gave it his all in his matches and you knew all of that as a fan; that he was going to give you everything he had on the court, each and every day. That had to feel good when he retired; that he left it all out there."




---
If you wish to provide a comment to the author of this Wild Cards column, please use this form. Tennis Server will forward the comment to the author.



Wild Cards Archives:
1998 - 2003 | 2004 - Present
If you have not already signed up to receive our free e-mail newsletter Tennis Server INTERACTIVE, you can sign up here. You will receive notification each month of changes at the Tennis Server and news of new columns posted on our site.
This column is copyrighted by the author, all rights reserved.
---