Rafa Masters Cincy, Vika Scales Mt. Williams
for Western & Southern Titles
By Vince Barr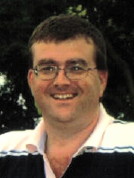 Vince Barr
A Little History of Cincinnati Tennis

There aren't many professional tennis tournaments that have history dating back more than a century, but this tournament is one of them. Perhaps the most impressive aspect of this annual event is the undisputed fact that it gets better every year! Last year was "year three" (of three) of an ambitious facility upgrade that added seats to center court, expanded the retail and food courts, provided new practice facilities, brand new locker rooms for both the men and women and created a new 50,000 square-foot facility that encompassed a new press box, interview areas for the media and players and a new player lounge. The new building was named for longtime tournament chairman, Paul Flory. It was a well-deserved honor since he took over the management of a struggling event in the mid-1970s and totally revitalized it to make it the most important lead-up tournament to the U.S. Open (in my opinion). Mr. Flory recently passed away at the age of 90 (in February) due to complications from Alzheimer's disease. He doesn't get enough credit for all that he did to save professional tennis for the Cincinnati area.

As you know, Rafael Nadal won his first title in Cincinnati and became only the fourth person ever in this history of the ATP Tour (i.e., since the inception of the tour in 1990) to win both the Canadian Open (which alternates between Toronto and Montreal each year) as well as the Western & Southern event in Cincinnati in back-to-back weeks. Can you name the other three men to accomplish this feat and how well they were able to do in the U.S. Open? The answer will be provided at the end of this article.

The American Rankings (Or Lack Thereof) "Issue"

Much was made of the fact that for one week (August 12th) this year, there was no American male ranked in the Top 20 for the first time in ATP history since rankings became an official statistic back in 1973. While it would be nice to see more American men playing better on a consistent basis, winning titles and so on (which would solve the rankings dilemma that so many people seem to worry about) it is my opinion that it should not matter to tennis fans where particular players come from. At the end of the day, do you like to see high quality men's (and women's) tennis or not? I can think of only two occasions where nationality matters: Davis Cup and the Olympics. For example, I really like Nadal and admire the obstacles he has overcome recently in his return to the tour. But when he plays against the U.S. in Davis Cup, as he did back in the World Group Semifinal round back in 2008 in Madrid, I want him to lose and look bad doing it! Obviously, that did not happen as he beat both Sam Querrey and Andy Roddick in that round as Spain went on to win the Davis Cup that year. The same thing goes for Roger Federer when he played against the U.S. in the first round of Davis Cup last year. Typically, I like Roger a lot. But I wanted him to lose against the U.S. (which he and his team did in February, 2012) when they play Davis Cup against us. Other than those two occasions, I really could not care less where a given player comes from. It has no impact on how well they hit the ball or return serve or any other aspect of their tennis. What I care about is watching unbelievable athletes play a sport I really enjoy and not-so-secretly wish I could play at their level (talk about an active imagination)!

The argument is that Americans won't watch tennis on television if there aren't any American men to cheer for. And if the American public isn't watching tennis on television, they probably won't go to matches, either. That means advertisers and sponsors will be more reluctant to commit the millions of dollars it takes to sustain the tour from a financial standpoint. And that leads to the tennis equivalent of Armageddon where life as we know it just won't continue to exist. Seriously? I mean, aren't we over-reacting just a little bit to this "problem"? As of the August 26th rankings, just prior to the start of the U.S. Open, I counted 31 different countries represented in the Top 100 of the men's singles rankings and 37 in the Top 100 of the women's singles rankings. I did not look at doubles rankings, though that number would easily be higher based on sheer numbers of athletes coming from different countries (i.e., 200 different men and women would comprise the Top 100 doubles teams so, without looking at it, you could surmise that the probability is higher for a larger number of countries to be included in that list than would be the case looking at singles rankings only).

Of the combined (men and women) list in the Top 100, 25 different countries have at least one male and one female in the Top 100 whereas 18 countries have only one or the other ranked player. As far as the U.S. goes, there are 10 American women in the Top 100, including the top ranking (Serena) and six American men in the Top 100. With the announcement of James Blake's retirement effective after this year's U.S. Open, that number will be at five for a short period of time until the 12 Americans in spots # 101 - 185 start winning titles on a consistent basis, if they ever do.

Maybe I'm in the minority with my sentiment that global diversity in tennis is actually a good, not a bad thing. And getting back to the financial impact on the sport of professional tennis with fewer Americans playing the sport, I would think that diversity across the globe would provide additional marketing opportunities for large organizations to make up the shortfall of U.S. talent. For instance, when Pete Sampras retired, do you think for a second that Phil Knight at Nike contemplated throwing in the proverbial towel? No! He simply went out and signed Roger Federer from Switzerland to promote Nike interests in that country and replicated that effort as other players rose to dominance (e.g., Novak Djokovic for Serbia).

Personally, I don't think I'm all that different from most tennis fans, but I could be wrong. In the title match between Nadal and Isner, I was actually a bit torn in my loyalties. It would have been great for American tennis had John managed to win the title, but it was equally impressive to see Rafa continue to play well on hard courts. So I basically cheered for both players, which might make me appear "disloyal" to American tennis for those who care only about promoting their country's players. That would not have happened were these guys playing each other in Davis Cup or the Olympics, which, in my opinion, is really the only time a player's nationality should come into play. Nadal's victory took on some poignancy considering the fact that he faced the very real possibility that his tennis career could be over in the last year.

The Golden Masters

Novak Djokovic could have captured the "career golden masters" of Masters Series 1000 titles, having won each of them except Cincinnati at some point in his career. That possibility came into focus with his unexpected triumph last April at the Rolex Masters event in Monte Carlo, Monaco, over Rafael Nadal. As many of you know, Rafa had made the Rolex Masters his personal fiefdom, having won that event for the last eight consecutive years (2005-12, inclusive). Coming into that title match, which Rafa lost, 2-6, 6-7 (1), Nadal carried a personal best 46-match winning streak at that prestigious event. That kind of winning streak does not happen all that often and deserves some sort of recognition all its own. I am not aware of any player in ATP history who has enjoyed that level of success at one particular tournament, including the grand slams. Many players have put together impressive winning streaks in a given calendar year or have dominated a given major for a period of several years. Players like Nadal at the French or Roger and Pete at Wimbledon come to mind. But none of them has won any title eight consecutive years. Rafa came closest with his injury-plagued fourth round loss to Robin Soderling at the French in 2009. Were it not for that untimely loss, Rafa would have won eight straight French Opens.

I'm sure that Novak liked his chances of being able to win the Cincinnati title given the fact that there was only eighth-seeded Richard Gasquet standing in his way prior to the quarterfinals. Assuming that he managed to get through that match, had it occurred (the two played in Montreal the week before Cincinnati in the quarterfinals at the Rogers Cup which Novak won in straight sets, 1 & 2), he would have had to only face one of two other really good players in his path toward the semifinals. Standing in his way would have been either third seed David Ferrer or seventh seed Juan Martin Del Potro, who could have played each other in the other quarterfinal on Novak's side of the draw. As it turned out, Djokovic did not get past American John Isner in his quarter, losing a tough three-setter, 6-7 (5), 6-3, 5-7. So Novak will have to wait at least another year to get the "boxed set" of Masters events in his trophy collection. The good news on that front is that he has made the finals in Cincinnati on four different occasions, losing twice to Andy Murray (2008 & 2011) and Roger Federer (2009 & 2012). To me, that means that it is very reasonable to expect that Novak will someday capture the Western & Southern Open title, which would make him the only player in ATP history to accomplish the golden masters.

Is Nadal The New King Of Hard Courts? And The Race To # 1

While Rafa has always played well on hard courts, there is no one on the planet, possibly including himself, who expected him to have the level of success he's had this year on tour. Forget his run on hard courts; I'm talking about on any surface after having had to take seven months off from professional competitive tennis. Listening to some of his press conferences after his wins, he seems like a changed man who realizes that the sport he loves to play could be taken away from him at any moment. Therefore, he is resolved to enjoy whatever time he has left in the game and will work even harder to not miss any of the opportunities that come his way. He was always a hard worker before his injuries, but now the guy is playing knowing he has nothing to lose and that makes him especially dangerous on any surface.

During his layoff, he missed two slams (the U.S. Open in 2012 and the 2013 Australian Open). Heading into the final slam of the year, Rafa is undefeated on hard courts (15-0) with three titles (Indian Wells, Rogers Cup Montreal and the Western & Southern Open) and has won a total of nine titles (Sao Paulo, Acapulco, Barcelona, Madrid, Rome and the French Open). His only defeats came in his first tournament back from injury where he lost in the finals at Vina del Mar in Chile to Horacio Zeballos, 7-6 (2), 6-7 (6), 4-6; at Monte Carlo (previously mentioned) and in the first round of Wimbledon. If you are a Rafa fan, the news gets even better. He has zero points to defend the rest of the year following Cincinnati, and is so far ahead (2,240 points as of the August 19th rankings) of Novak Djokovic in the Race to London that it would take a major miracle for him not to end the year ranked # 1.

Novak has to defend 3,710 points between Cincinnati and the end of the year as follows: finalist at the 2012 U.S. Open, 1,200 points; 2012 Masters 1000 winner in Shanghai, 1,000; Round of 32 appearance at the 2012 Paris Masters, 10 and the 2012 Barclay's ATP World Tour Finals champion in London, 1,500). So, do the math.

The Shocker: Marion Bartoli Retires!

There were some interesting storylines at this year's Western & Southern Open concerning the women. One of the biggest had to do with Marion Bartoli's sudden retirement from the game while being ranked in the Top 10. Bartoli won this year's Wimbledon and her sudden retirement reminds me of the shock that Justine Henin created when she first walked away from the game ranked # 1 on May 14th, 2008. Bartoli called it a career after her second round loss to Romania's Simona Halep, 6-3, 4-6, 1-6. While this unexpected announcement took everyone by surprise, Bartoli revealed that she had been battling some severe injuries that took away her desire to play.

"My body just can't do it anymore. I have been through a number of injuries since the beginning of the year. I have been on tour for so long (13 years) and I really pushed through at Wimbledon (this year)," Bartoli noted. "I really feel that I gave all of my energy inside my body (to her career); I made my dream (of winning Wimbledon) a reality. I just can't do it anymore. I have pain everywhere after 45 minutes to an hour of play; body-wise, I just can't do it anymore," Marion repeated. Pam Shriver interviewed her on ESPN-2 the day following her announcement and asked her what specifically prompted her decision. Marion said that "It had become very clear to me, actually (to retire) and I didn't sleep the whole night before (her match with Halep), the same as I did after my Wimbledon final (vs. Sabine Lisicki). (But I) was just in peace (about walking away from the sport), totally calm, very happy about those days (her time on tour) so I actually feel that it was the right decision to take," Marion explained. "My mind was there, but my whole body just couldn't do it. I left everything I had on the court these past two weeks (at the Rogers Cup in Toronto and in Cincinnati) and I've been in a lot of pain but didn't show it at all. It was hard to keep it together for the whole two weeks; I did it, but it was really my last shot," Bartoli revealed.

She said that she was not thinking about retirement after winning Wimbledon as "I was ready for another challenge; for the U.S. Open, The Fed Cup, Rio, any kind of challenge that was up to me. Again, my mind was and still is there, but with the training and routine (of preparing to continue on tour), I realized that my body just can't do it anymore," Marion explained. "Anyone who has been on tour (for as long as I have) can relate that the body (can only take so much) and when it is done, you're done. I can't stay on the court without giving 100%; that is not me. I wake up in the morning doing things fully (in terms of preparing to play) or not at all. I can't do it (half speed)," Marion said. So what does her future hold for her? "Gosh, I would love to commentate on tennis, in English, along with you (Mary Joe Fernandez)," Bartoli laughed. "I also like to paint; I'd like to (resume) classical dance ballet that I have been doing for eight years. I would also like to spend time at home with my friends and family," she said. Where was her pain that had become so debilitating? "(It was in) my Achilles (where) I can't really walk normally after a match like that, especially on the hard courts when the surface is so hard. (I also feel pain in) my shoulder, hips and lower back," Bartoli noted. Marion finished the year ranked in the Top 20 the last seven years and achieved her ultimate dream of winning Wimbledon this year.

The Eclipse of Venus & A Second Round Upset That Didn't Happen

On court, the biggest surprise of the second round on the women's side was Venus Williams' loss to Russia's Elena Vesnina, 2-6, 7-5, 2-6 in a match that took a little more than two hours and 18 minutes to play. Williams' serve was broken a total of eight times in this match, three times in both the first and third sets and twice in the second set. Vesnina was broken a total of five times, but her return game was much better than Venus' was, earning 57.7% (15 of 26 points) on first and second returns vs. a corresponding mark of only 42.8% (12 of 28) for the elder Williams sister. Williams' spotty play could also be explained by her relative absence from the tour this year. She has not played consistently since Charleston, South Carolina, in early April, losing in the first round of her last three events (Rome, French Open & Toronto). The "other" Williams sister (Serena) had little difficulty in dispatching Canada's Eugenie Bouchard despite losing the first set, 4-6, 6-2, 6-2 in an hour and 47 minutes.

An upset in the making that turned out not to be one occurred during the last match of the day on August 14th as wildcard American Lauren Davis (ranked 76th as of the August 12th rankings) took a set off 2012 Western & Southern Open defending champion Li Na before falling, 6-4, 1-6, 1-6. Na was really off her game with 21 unforced errors in the first set alone (vs. 11 for the next two sets, combined) and from my point of view, was playing very, very tentatively in the first set. However, Na took her chances when she had them; converting 6 of 8 break point opportunities (vs. only 2 of 6 for Davis). For the match, Na was a -14 on her plus / minus rating (18 winners, 32 total unforced errors) while Davis was a - 26 (8 winners vs. 34 unforced errors). A negative plus / minus rating means that, everything else being equal; you will probably lose your match. Unless your opponent manages to play worse than you do, which is what happened in Na's match with Davis.

The Marriage & Divorce of Maria and Jimmy

One other off court story garnered some attention which had to do with the unexpected coaching relationship between Jimmy Connors and Maria Sharapova. Shakespeare would have had a field day with the drama in this match-up, especially since it lasted all of one match. When they were first sighted at the practice courts in Cincinnati, things appeared to be going well. Maria even tweeted (jokingly, it was assumed) that it was somewhat annoying that her new coach had more than twice the number of grand slam singles championships (9) than she did (4).

Her appearance in the 2013 Western & Southern Open was her first competitive action since losing in the second round at Wimbledon to Portuguese qualifier Michelle Larcher de Brito. In that Wimbledon match, Sharapova fell several times which required treatment on her hip. This injury subsequently was responsible for her five-week layoff from professional tennis. She withdrew from The Bank of the West Classic at Stanford University in late July and still was not recovered enough to compete at the Rogers Cup in Toronto in early August. So, some rust had to have been expected. Despite this, she lost in her second round match to American Sloane Stephens, 6-2, 6-7 (5), 3-6. A few days after that, she sacked Connors as her coach. Maria's explanation was as brief as it was unsatisfactory: "It's not the right fit for this time in my career." On August 21st, Maria withdrew from the U.S. Open citing bursitis in her right shoulder, which is the one she uses to serve. This will be the first year since 2008 that she missed the year's last grand slam event. Apparently, this has been an ongoing issue since before the French Open in May.

Serena's Push to the Finals

Serena Williams had a relatively easy path to the final since the first seeded player she ran into was Li Na (seeded 5th) in the semifinals. Had form held in her quarter of the draw, she would have encountered only two seeded players (16th-seeded Maria Kirilenko and either # 8 Marion Bartoli or # 11 Samantha Stosur) before the semifinals. Kirilenko lost her second round match to Mona Barthel in straight sets, 4 & 4. Bartoli retired from tennis as previously noted leaving Sam Stosur, who lost unexpectedly to Simona Halep in a tough three-setter, 4-6, 6-4, 2-6. Halep was the person who apparently ended Bartoli's career. I say "apparently" because Bartoli is only 28 and won't turn 29 until October 2nd. She is still young enough to come back to the tour if she wants to after her body heals up from the nagging injuries she has been dealing with. Certainly, no one expected either Justine Henin or Kim Clijsters to return to the WTA Tour after apparently ending their careers, either. And just as it was in those two cases, the retirement announcement was intended to be final, but things can change. Williams pounded Halep in straight sets, love and 4 to cruise into her semifinal meeting with Li Na.

Na was the 2012 Western & Southern Open defending champion (over Angelique Kerber) and her path to the semifinals mirrored that of Serena Williams. Specifically, she only had two seeded players to deal with prior to the semifinals but in contrast to Serena, she actually had to play them. Na met Angelique Kerber in the Round of 16 and beat her in straight sets, 4 & 4. Coming into this match, Li had a 6-1 career head to head advantage against her German counterpart, including the last three matches they had played. Last year, Na dropped the first set and then won the title in the next two sets. So she was determined to get the early advantage and never let her opponent into the match this time around. Na capitalized on holding her own serve (being broken only twice in the match) whereas Kerber was not so fortunate, losing four of her eight service games. Li also had an easier time winning her first serve points (34 of 47 for 72% success rate vs. Kerber's 21 of 34, which was 62%). Kerber also had a lower first serve percentage (55%) vs. Na's (66%) and committed twice as many double faults (6) as did Li (3). So a straight sets win was in line with how the match played out as Li was never seriously threatened in this particular match. Li sailed into the semifinals courtesy of a walkover as Agnieszka Radwanska had to fly back to Poland after her match with Vesnina to attend the funeral of her grandfather. The match with Radwanska would have been very interesting as their head to head was a lot closer than was the one with Kerber. Na held a slim lead in their series at 6-5 but Radwanska won their previous meeting in the quarterfinals at this year's Wimbledon, 7-6 (5), 4-6, 6-2.

Na's series with Serena Williams was totally one-sided coming into their semifinal meeting in Cincinnati, with Serena enjoying a 7-1 head to head advantage over her Chinese counterpart. Their series dates back to 2006 but Li's first and only win thus far in their match-ups came back in 2008 in Stuttgardt on hard court in the Round of 16. All but one of their meetings has been on hard courts with the other coming on grass at Wimbledon in the 2010 quarterfinals. Both players struggled with their games as the statistics indicate and in the end, Serena struggled less than did Li which is why Serena got into the finals with a straight sets win at 5 & 5. Both players had issues with their serve in terms of double faults (6 for Serena and 8 for Na) but Serena was much better in capturing her first serve points won (28 of 41 for 68%) than was Li (20 of 43 for 47%). Contrary to what you might expect from Serena, she did not do it by accumulating aces in her service game; actually, she only recorded one for the entire match. And both players did not hold serve all that well, either, with Serena getting broken on five occasions (1 of 6 break points saved) and Na losing serve 7 times (saving 2 of 9 break points).

From what I could tell, the wind did not seem to be much of a factor and Na indicated that she was having trouble breathing due to long rallies, having to run and dealing with the 20-second rule between serves which was a point of controversy for both men and women this year in this event. "I was running (a lot and) it was a little bit tough to breathe; also (with the imposition of the) 20 second (rule I) could not recover (as quickly as I would have liked)," Na said. After one of her wins this week, Na told Pam Shriver of ESPN-2 that her new coach, Carlos Rodriguez, saved her marriage. Previously, her husband (Dennis) did the coaching. She playfully expounded on that theme without trying to in another post-match encounter with the media when she was asked how Carlos was an improvement over her husband. "(Well) this is another story because I didn't like to talk to him (her husband) about (my) tennis (because) I think I'm better than him but he thinks (that) he's better than me," Na said. Given that dynamic between player and coach, it was probably for the best that she separated coaching from her personal life!

Because of her win in Toronto and her finalist showing in Cincinnati, Serena captured the U.S. Open Series trophy for the second time in her career (she also won the series in 2011). If she wins the U.S. Open, she will get a bonus check for $1 Million which she might use to upgrade her apartment in Paris, but more likely than not, will just invest her money between her fashion interests and other investments according to her remarks to the media after her match with Li Na. "I'm not a big spender. Actually, I was just thinking about getting a new place in Paris because mine's so small. I was going to upgrade," Serena said. Then she quickly added, "But I'm not there so much (and) I don't have to (actually) win the US Open so I can buy it," she laughed. "I'm just going to invest it and just find some new companies. I'm actually starting my other company again. I'm starting another company (Anares.com) myself. So that's what I'll do with it," Williams said.

Azarenka's Unexpected Drive to the Western & Southern Open Championship

Victoria's half of the draw contained 7th-seeded Petra Kvitova and Caroline Wozniacki. Both of those two players squared off in the Round of 16 and it was a hard fought match with Caroline prevailing in three close sets, 3-6, 6-2, 6-3. Their match in Cincinnati also evened their career head-to-head series at 4-all. There were three trends in this match that favored Caroline over Petra. First, Kvitova was broken twice more than Wozniacki (5 vs. 3 for Caroline). Second, Caroline was slightly better in her second return game, winning 18 of 30 points for a 60% success rate vs. Kvitova, who also won 18 of her second serve points but needed 39 second serves to do so, for a rating of 46%. Third, Caroline double faulted less (4 vs. 7) than did Petra. In a close match against two players in the Top 10, that's really all you need for one player to prevail over another. Vika's semifinal against Caroline was a straight sets affair, but Caroline improved her level of play in the second set, despite losing 3-6, 6-7 (5).

Vika next confronted Jelena Jankovic in the semifinals and had beaten her Serbian rival the last three meetings to take a 4-3 edge in their head to head matchups. They had not faced each other in about a year and a half with the last match occurring in early January, 2012, in Sydney, prior to the Australian Open that year. Ironically, the last time Jankovic had beaten Azarenka was right here in Cincinnati back in 2009 when Jankovic went on to take the title. However, that 2009 match was very close with Jelena pulling it out in the Round of 16, 7-5, 7-6 (4). In their semifinal, both players had difficulty holding serve with Jankovic faring slightly worse with 13 breaks on her serve while Victoria had to deal with 10. When a player did actually hold serve, it was treated like a major event since there were only 4 holds by both players combined in a total of 27 service games.

Keep in mind that this was only a two set match and even though it was close, for awhile it seemed like a race to the bottom in terms of who would play worse at a given point in the match. Azarenka also had 11 double faults while Jankovic had 9 and it seemed to be a challenge for both players to even land their first serves in the box as neither one did particularly well on that score, either (Jankovic 59% with Vika at 69% for the match). Both players also struggled in converting the serves that were in into points on both their first and second serves. So I guess that the best way to characterize this match is to say that Azarenka played barely well enough to win.

Victoria was asked about all those breaks and replied that "I don't care about that. As long as I won the match, that's all that matters, and I didn't count (the breaks). I noticed it was a lot but who really cares? I think everybody kind of struggles with a serve here for some reason, but whatever." Vika thought that Jelena played aggressive and, despite the problems with serving, thought that the match went well. "Overall, I think we played great tennis. Really we were stepping up, taking our chances, and (had some) great rallies (and) great returns, (some of which were) amazing returns. Both of us (had great) movement (as well)," Azarenka opined.

Azarenka beat Serena in the finals despite dropping the first set, 2-6, 6-2, 7-6 (6) which was somewhat surprising for two big reasons. First, Serena has absolutely dominated their head-to-head match-ups, coming into this particular encounter with a 12 wins in their 14 previous matches. Given that 10 of Serena's 12 wins against Azarenka came in straight sets (dating back to 2008), I would not have given the Belarussian much of a fighting chance to walk away with the Rookwood Trophy. Second, Victoria had not been serving all that well throughout the entire tournament and against a premier player like Serena, that is a recipe for disaster. On the other hand, one of Vika's wins against Serena came earlier this year in the finals of the Doha, Qatar, Total Open (back in February) on hard courts with Azarenka breaking through with a 7-6 (6), 2-6, 6-3 win. Prior to that victory, Vika's last win against Serena came in 2009 in Miami. The great thing for Cincinnati was that this was a relatively rare final between the two top-ranked players in the world (Serena at # 1, Vika at # 2) and it could be a preview of the U.S. Open final in a few weeks (they played each other in last year's U.S. Open final).

Serena struggled a little bit more in her first serving percentage (59%) while Azarenka slightly improved upon her performance in the semifinals (73% in the final vs. 69% in the semifinals). But in my opinion, Vika played much better in the finals than she did in the semifinals. First serve points won went up 10% with her winning 38 of 66 1st serve points (58%) vs. her match the previous day with Jankovic (29 of 61 for 48%). The biggest improvement came in second serve points won as she more than doubled her performance from the semifinals (6 of 27 points won for 22% vs. Jankovic vs. 12 of 24 points won at 50% vs. Serena). She also cut down by half the number of service breaks against her by being broken only five times (in 11 opportunities vs. Serena) as compared with 10 times (on 16 chances) vs. Jankovic. For her efforts, Azarenka left Cincinnati with the hardware and a nice check for $426,000 vs. Serena's payday of $213,000 (not that either player really cares about their winnings as both players have won at least $20 Million in their career). Serena leads the tour with $47.3 Million in career earnings.

Bring Back That Lovin' Feelin' (Roger and Rafa's Rivalry)

On the men's side, the biggest rivalry match of the tournament was the quarterfinal showdown between Roger Federer and Rafael Nadal. It's not that they have never met in important matches aside from finals; it's just that the vast majority of their encounters had a championship on the line. In fact, 20 of their 30 (67%) matches prior to their encounter at the 2013 Western & Southern Open decided who walked home with a tournament title, including eight grand slams (six of which were won by Rafa): four French Opens; 2006, 2007, 2008, 2011; one Wimbledon (2008) and one Australian Open (2011) whereas the other two went to Roger at Wimbledon (2006 and 2007).

Fed survived a tough three set match with Tommy Haas in the Round of 16, 1-6, 7-5, 6-3. Roger has been slowed somewhat by persistent back problems all year long and he briefly experimented with using a larger Wilson racquet but decided to go back to his smaller version after his loss to Nadal in the quarters. Clearly, Roger is not winning as many majors as he used to, but is that because of his inevitable decline or has the rest of the player field caught up with him? While I think you can make an argument for both factors coming into play, I would still tend to favor the explanation that the rest of the field caught up to him. That happens at some point to all great players and Roger is no exception.

Rafa and Roger had played twice this year prior to their encounter in Cincinnati, with Rafa winning in straight sets both times, once on hard courts (Indian Wells) and the other on clay (Rome). The Indian Wells match was somewhat significant since it came early on in Nadal's come back to the tour as well as the fact that Roger disclosed his back problem after that match but was careful not to use it as an excuse in his loss. As you might expect in a tight three setter, the quality of play was high by both players. The match was so close that the total difference in points won on both sides (serve and return) was six out of 196 (Rafa won 101 points while Roger won 95).

The match had somewhat of a controversial ending on a Nadal forehand that appeared to land wide in the doubles alley but Roger did not challenge the call (and he had challenges remaining). Television replays confirmed that the ball was wide, so the match should not have ended at that point. But it apparently did not matter to Federer as his thoughts were already on the U.S. Open. Roger noted that "I (wasn't) totally unhappy about the match. I could have played a bit better. Of course, I always have to adjust to faster courts (or) slower courts when I play Rafa, (and you have to factor in) him; it's the type of game I don't see very often. But I think tonight I did pretty well and felt good out there, serving well particularly for most of the match. But I also think (that) Rafa was able to step it up; so (it was probably) a combination (of things)," Federer concluded.

What did Roger get out of this tournament? "I know my body's fine and my mind's okay, so that's two good things looking ahead. (I also got some) information in terms of (my) tactics, in terms of point_for_point mentality. It's something that's been really difficult to do for the last sort of few months for me," Roger explained. "Either I won easily, and then I have some reason I didn't play well in a match at all and I ended up losing. It's good for me to sort of have three tough matches here. (For instance, in) the Kohlschreiber match, I had to tough it out in the second set. He had set point eventually, goes down a break, came back in that. Against Tommy (Haas), the situation was really difficult; (I had to) come back in that and had to play well when it mattered," Federer explained. "Tonight (against Rafa), it wasn't a bad performance, so I can definitely take more things away from this week than I could for the last sort of three months. So I'm happy about that. That sets it up nicely for me for New York, I think," Federer thought.

Who Is This Guy? Novak Djokovic's Renewed Rivalry with Rafael Nadal

Rafael Nadal entered the Western & Southern Open for the first time in two years. He was the man to beat on hard courts as he carried an 11-match winning streak with him to Cincinnati. He won hard court tournaments in Indian Wells as well as the Rogers Cup prior to making his 2013 Western & Southern debut against Germany's Benjamin Becker on August 14th. But one of the key questions he was asked in his pre-tournament press conference was how he accounted for the sudden turn of events against Novak Djokovic this year compared to 2011. The two played a tough semifinal with Rafa pulling out a 6-4, 3-6, 7-6 (2) win against him in Montreal.

To refresh your memory, Rafa lost all six matches against Novak in 2011, all in finals, at Indian Wells, Miami and the U.S. Open (hard court); Madrid and Rome (clay) and Wimbledon (grass). Additionally, there was that epic, five hour and 53-minute match at the 2012 Australian Open final where Novak escaped with a 5-7, 6-4, 6-2, 6-7 (5), 7-5 win. Since that pivotal encounter, Rafa has won five of the last six matches between the two with the most recent victory coming in the semifinals at the Rogers Cup in Montreal. It deserves to be noted that, prior to 2011, Rafa enjoyed a 16-7 edge in his head to head encounters with Djokovic with nine of those wins coming on clay. Novak was better on hard courts with seven of his wins (again, prior to 2011) coming on that surface vs. five wins for Nadal on hard courts. Rafa took the only two matches on grass in that time period as well. Then things abruptly changed in 2011 when Novak began his rise to dominance in winning all six matches the two played against each other that year: three on hard courts, two on clay and one on grass.

However, since that 2012 Australian Open final, Rafa has beaten Novak five out of their last six matches; so what accounts for the difference? Was it because Rafa did a better job in scheduling his play? Managing his off weeks better? Or, was it something else? At first, Nadal gave a standard answer, saying that the difference was probably one or two points in a given match. But he knew that wasn't the real answer, so he went deeper. "I'm playing well. I'm fresher mentally and ready to (face) the pressure. I have more (opportunities to do well because I am more prepared)," Nadal said. "In 2011, (there were times where) I was not ready to compete against Novak (whereas) he was ready to compete (against me)," Rafa explained. "For that reason, he was a much better player (than I was) in 2011," Nadal noted. Novak thought that his recent run of losses against Rafa had more to do with the fact that Nadal "became more aggressive, especially on the return (last week in Montreal), where I felt it," Djokovic explained. "He was coming closer to the line and he was picking up the ball quite fast," Novak lamented.

Did scheduling play any role whatsoever in Nadal's success? No. "In a sport like tennis, anyone who says that they have the perfect schedule is lying. Because when you (set up your) schedule, you don't know if you will play one match, two, three, four or five. You can lose in the first round, so the schedule is changing a lot," Rafa explained. Novak basically agreed and said that "at the end of the day, (we're all) playing the same schedule. You have to adjust to the schedule (not the other way around). So I can't say if there is a perfect schedule. What I try to do is set up my year for the Grand Slams and the Masters events, to be in my best form for those events, and then (occasionally) play smaller events as well as Davis Cup," Djokovic noted.

On Nadal's side of the draw, the lower quarter (players who could have played him in the semifinals had they made it that far) had Andy Murray (seeded 2nd), Stan Wawrinka (9th seed) and Fabio Fognini as the 14th seed. Fognini was upset by Radek Stepanek in the first round while Wawrinka lost to Tommy Robredo in the second round. Murray cruised through his quarter without dropping a set to face off against Tomas Berdych. Their head-to-head series was nearly even at 4 wins for Murray to 5 for Berdych coming in. Both players were ranked in the Top 10 while they played in Cincinnati (Murray was ranked # 2 with Berdych at # 6). Unlike nearly all of their previous encounters, this one wrapped up in straight sets with Berdych dominating at 3 & 4. This was only the fourth time in their 10 encounters that either player beat the other in straight sets. A big factor was that Tomas was never broken in the match in Andy's four opportunities to do so. Murray only lost his serve twice but that contributed to his earlier than expected demise.

Nadal confronted Berdych in the semifinals and won in straight sets, 7-5, 7-6 (4) in two hours and six minutes. Rafa led their head to head series with wins in 14 of their previous 17 encounters and had won the last 13 matches they had played against each other dating back through 2007. At some point, you would have to think that kind of run against you (if you were Berdych) would have to get inside your head. Obviously, tennis is very much of a mental game, but things like that border on the ridiculous. From a psychological standpoint, how do you even begin to overcome a rival's level of success like that against you? I suppose you could recall that one of your three wins came back at this same event in 2005 where he beat Rafa in the first round, but that accomplishment was diminished somewhat by the fact that it was a very hard fought, close three set affair, 6-7 (4), 6-2, 7-6 (3). Looking at Tomas' three wins in the series, two trends emerged that are common in winning any match against your opponent: he dominated winning his first serve points in play (average 79.6% on 125 points won out of 157 points played over those three wins) vs. Rafa's 69.4% 1st serve points won in those three losses (102 points won out of 147 serves played). Secondly, Tomas minimized breaks against his serve (broken only three times out of 18 break points against his server in the three wins).

Win Big or Go Home: The Cincy Final Between John Isner and Rafael Nadal

Prior to their encounter in the Western & Southern final, the last time Rafa and John played was one of the more memorable matches in French Open history. They met in the first round of the 2011 event and John took the best clay court player in the Open era to five sets before losing, 4-6, 7-6 (2), 7-6 (2), 2-6, 4-6. Rafa had won all three of their encounters prior to the final here and he picked up right where he left off in winning the title in Cincinnati, 7-6 (8), 7-6 (3). This match took just less than two hours to play and for his part, Rafa simply could not understand why Isner is not consistently part of the Top 10 in the world. Predictably, Isner out-aced Rafa 11-6, both played at a very high level with neither one getting broken. For the match, Rafa won only 10 more points than did John and 7 of them came in Rafa's first return game. This means that once the ball was in play on a first serve, Nadal had a slightly better winning percentage (16 of 62, 25%) than did Isner (9 of 56, 16%). While it has become somewhat of a cliche to say that the difference in a given match was only a few points here and there; that really was the case in the 2013 title match here. With the win, Nadal moves to # 2 in the world and pocketed $583,800 for his efforts while Isner walked away with $286,240 and a ranking of # 14 in the world. Because he was unable to defend his 2012 Winston-Salem Open title (he withdrew after his run to the finals in Cincinnati in order to rest and prepare for the U.S. Open) he dropped three places prior to the start of the Open to # 17 for the week of August 26th.

Nadal was very complimentary of Isner's service game when asked what was his main difficulty in playing John's serve, aside from speed. "(Well, because) he's very tall, (the) angles (on his serves) are impossible to return sometimes. The speed is high, but at the same time, the spin is very difficult now because, if I go to turn inside, it's very difficult to read how the ball is coming. Then if I go (13-16 feet behind the baseline), and that's what I tried (to do) for a lot of (the time), I'm still hitting the ball (3 feet) over my shoulders," Nadal explained. "He was hitting great forehands (as well), so the problem for me (was needing to come up with) a good shot because, if not, he was hitting a lot of winners (this week). Then I started to return with the slice, got a little bit on the return. I tried different things, but I didn't have (any) break points during the whole match," Nadal continued. "I had one Love_30, (which was an) important (point), but he had (a) great serve, and then I (couldn't) return (his) second serve. So the match was very, very close and decided in just a few balls," Nadal thought.

The discussion then turned to Rafa's surprise as to why John is not consistently ranked higher than he is. "With his serve, his forehand, (as well as the fact that he is a good mover on the court), I really don't know why he's not very close to the top 10 and fighting for top (ranking spots). I really don't know. Every time that I see the ranking and I see him not very close to the top (spots I'm) really surprised because he has a big advantage (and) he knows that. In most of (his) matches, he already has the tiebreak, and that's amazing because then he's not a bad player from the baseline. He can have (service) breaks," Rafa thought.

Why haven't more players been able to win both in Canada and Cincinnati in back-to-back weeks? "We play from the first round against the best players in the world; Top 50 players in the world. In other kinds of tournaments, you can have good draws. Here you cannot have good draws. So winning back-to-back tournaments is, first of all, difficult because (# 1), the courts are not exactly the same (and # 2), the weather conditions are not exactly the same (either)," Rafa explained. "The players (you face in these two weeks) stretch your body and your tennis to the limit. It's very difficult to be 100% focused during the two weeks and playing every day, so I was lucky. I was close to losing against Roger the other day. I was close to losing against Novak in Montreal. I was close today. So I was able to save a few matches that were very, very close," Nadal opined.

Isner has a 32-14 record in tiebreakers entering the 2013 U.S. Open (68.3%) and his career tiebreaker record is 193-105 (64.8%). So, how did Rafa keep his composure in the two tiebreakers? What, if anything, did Nadal tell himself to stay focused on the task at hand given the huge challenge playing tiebreakers against Isner presents? "You cannot play calm in those tiebreak moments. (All you can do is) just try to wait for your moment (to break). The only thing that I was (telling myself) is (to) just be patient, (have) the right attitude, wait for your moment (because) you are playing well," Nadal explained. "His serve (was) not in (my) hands; (I) cannot (control it). (As) I (said) yesterday in (my) press conference, if he's serving well, you can't do (anything). (So my mental approach was) to not be frustrated (because of) that (fact and instead), be positive. (I wanted to) enjoy (the fact) that I am in a final of a tournament that I never have been (this far in) and then try to be very focused with my serve. I cannot make mistakes with my serve against him (and) I didn't. He had a few opportunities, but I think I served well. That's what I was thinking when I played a match like this," Nadal noted.

Aside from not being able to win his first Masters series 1000 title and being somewhat incredulous that Rafa captured a total of 26 of them in his career, Isner felt he played fairly well for the entire week. "I thought I executed my game plan. In every match I play, it's not a matter of tactics for me out there. My two best shots are my serve and my forehand and I hit both of those shots extremely well today," Isner opined. "I mean, I was crushing a lot of forehands today. I was going for it, and a lot of them were finding the court. Look, I didn't face a breakpoint against one of the greatest returners of all time. That's super encouraging. I thought I went out there and did everything I could do to win the match. It just wasn't enough. Rafa was (simply) better than me today," Isner confided.

The Answer

The three other people to win both masters events back to back are the following:

(1) Andre Agassi, 1995 (defeated Pete Sampras in Canada, Michael Chang in Cincinnati but lost to Sampras at the U.S. Open final)

(2) Patrick Rafter in 1998 (defeated Richard Krajicek in Canada, Sampras in Cincinnati and beat Mark Philippoussis in the U.S. Open final)

(3) Andy Roddick in 2003 (beat David Nalbandian in Canada, Mardy Fish in Cincinnati and Juan Carlos Ferrero in the U.S. Open final).




---
If you wish to provide a comment to the author of this Wild Cards column, please use this form. Tennis Server will forward the comment to the author.



Wild Cards Archives:
1998 - 2003 | 2004 - Present
If you have not already signed up to receive our free e-mail newsletter Tennis Server INTERACTIVE, you can sign up here. You will receive notification each month of changes at the Tennis Server and news of new columns posted on our site.
This column is copyrighted by the author, all rights reserved.
---