Tennis Channel's Top 100 Players Of All Time List
Constitutes A Double Fault!
By Vince Barr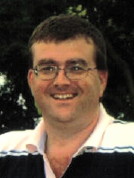 Vince Barr
The Tennis Channel compiled a list of the Top 100 players of all time during 2012 and then attempted to rank order them to determine who was the best player of all time. In my opinion, there are many problems with trying to do this which become exaggerated when you try to go back decades and, in the case of tennis, a century or more, by trying to compare players from different eras in a hypothetical competition vs. today's athletes, whether they be male or female. First, because of the vast changes in the game of tennis going back to the mid-1880s, trying to compare players from that (and succeeding decades) vs. today's players is simply impossible. Second, Tennis Channel was inconsistent in applying their methodology in ranking players according to the criteria implied in their rankings. Obviously, I was not a part of whatever internal discussion people at that network used to rank players. I can only infer what criteria they used based on how they rated certain players given their career accomplishments.

In Tennis Channel's defense, the Top 100 list was merely their opinion as to which players made the cut and which ones didn't. It was introduced as an opinion and nothing more. Viewers were encouraged to "begin the discussion" and provide their own rankings (as well as opinions) whether or not they agreed with who made the Top 100 and who didn't. I am not going to make an attempt to generate my own Top 100 list because of my first contention that coming up with such a list is impossible given the competitive changes in the sport over such a long period of time. Hopefully, you will see that I am not trying to "take the easy way out" and criticize them for making the attempt while failing to suggest a legitimate alternative. Anyone can come up with their opinion and cite reasons why they think a certain player should be ranked higher or lower than someone else. What I do hope to convey are the reasons why I think it is impossible for anyone to fairly rank players between different eras who basically did not play the same sport at the same time using the same equipment with the same technology and the same information (e.g., on player nutrition, physical fitness, etc.) among other reasons. Had Tennis Channel just offered their Top 100 of all time and alphabetized the players by last name and cited a few facts as to why they thought a given player should be included in their list, I would probably not have taken issue with their listing.

Section One: Comparing players from different eras is, by nature, an impossible task

Trying to rank order players implies an assessment that a player who was ranked higher was "better" than a player who was ranked lower. The first problem should be a rather obvious one. If the players involved in a given comparison (1) never played each other in a head-to-head contest and (2) played the sport in different centuries, let alone decades, on what basis exactly can you reach a valid conclusion that one player was better or worse than the other? That's what a ranking does. To consider all the difficulties involved in such a comparison, let's consider two players from different eras: William Renshaw (ranked 76th on the list) vs. Yvgeny Kafelnikov, who was ranked 82nd. By giving Renshaw a higher ranking than Kafelnikov, the inference is that he was the better player. But I wonder, is that a valid comparison?

For those of you who might be unfamiliar with Mr. Renshaw, he won seven Wimbledon championships from 1881-1886 as well as 1889. That accomplishment, for most singles championships at All England Lawn & Tennis Club, is tied with Pete Sampras and Roger Federer. Pete won his Wimbledon titles from 1993-95 and 1997-2000 while Roger won his from 2003-2007, 2009 & 2012. Yvgeny never played past the quarterfinal round at Wimbledon (in 1995) and he got there only once in ten years of competition there, posting a career record of 16-10 for a winning percentage of 61.5%. On the surface, you might make a valid argument that Renshaw was a better player than Kafelnikov at Wimbledon. But if you dig a little deeper, even that is a questionable conclusion. Why? Because they didn't play the same kind of tournament! Renshaw's seven championships look a lot less impressive when you consider that in his era, the tournament was played for the right to unseat the previous year's champion. That means that in the years Renshaw was defending his title, he only had to play ONE MATCH to retain his championship, rather than play the entire tournament like his challengers did. This rule was abolished in 1922.

Kafelnikov won two grand slam singles championships: at Roland Garros in 1996 where he beat Germany's Michael Stich, 7-6 (4), 7-5, 7-6 (4) and at the 1999 Australian Open, where he beat Sweden's Thomas Enqvist, 4-6, 6-0, 6-3, 7-6 (1). Not only did he have to play seven matches to win his two grand slam singles titles, he had to contend with players from many different countries, deal with the rigors of international jet travel where you have to compete in multiple time zones, sometimes with only a few days to acclimate to your new local time and a host of other differences between eras. For example, the racquets used were drastically different, strings were set at different tensions and who knows what the strings were made of in Renshaw's racquet? If you Google Renshaw, you will eventually come upon a lengthy Wikipedia entry that illustrates him holding a racquet of his era that looks more like a modern badminton racquet today.

If you want to get to an even sillier comparison, consider how well Renshaw would return a modern day player's serve, especially at speeds that can reach into the high 120s and into the 130s (miles per hour) on a routine, "average" player's serve. I've never seen an 1880s-era tennis racquet and my guess is that neither have you. Nor have I seen the tournament draw from the Wimbledon championships in which he played. I doubt you have, either. Aside from those differences, we need to factor in the attire that the players wore between eras: long pants for the men vs. shorts today and the women had to deal with long and very cumbersome dresses vs. skirts today that permit more uninhibited range of motion. People like Helen Wills Moody come to mind. For those of you who might not be familiar with Ms. Moody, she was the dominant player of her era and won a total of 19 grand slam singles crowns: 4 French Opens, 1928, 1929, 1930 and 1932; 8 Wimbledon titles in 1927-30, 1932, 1933, 1935 and 1938 and 7 U.S. Open championships in 1923-25, 1927-29 and 1931. I've seen old newsreel footage of Helen playing and it amazes me that she was able to run in the long, stuffy skirts she had to wear much less avoid tripping.

I have to wonder how many grand slam singles crowns people like Steffi Graff or Martina Navratilova would have been able to win had they had to compete with the cumbersome attire that Helen had to endure in her day. There is no way to know, obviously, but that simply illustrates the difficulty of comparing players in the same century, decades apart, vs. centuries apart. While I can't quantify the effect of player attire on a person's ability to win a grand slam singles title, I can state unequivocally that simple logic would suggest that it had some un-definable impact. Frankly, I don't see how the ladies of tennis in decades past dealt with the long dresses that they had to compete in. I mean, seriously! How could you run in those outfits without tripping? It was considered scandalous for women to show a bare ankle many years ago when they played! Can you imagine how heavy those outfits became when they played a match with all that sweat soaking into their attire? And that completely ignores player comfort during competition in the hot and humid summers.

We could run a comparison the other way as well and have equally valid concerns in comparing players from different eras. How effective would modern players have been with vastly different racquets, without the benefits of modern string and racquet technology? Or, without the emphasis on player nutrition and fitness and all the medical information that is available to modern players that simply did not exist in ancient eras? It is not unusual for today's top players to travel with several full time support personnel, such as a coach, trainer, nutritional specialist, personal masseuse, stringer and their own security agent(s). Not all players do this, of course, but some do. How effective would modern players be if they had to observe the rules of competition that were common a century ago? For instance, we could require them to wear the attire typical for players of long ago and you know those outfits did not have any of the comforts that modern tennis attire does.

Then we could look at changes in the game that have occurred over such a long period of time. For example, in the Open Era, you have professional players vs. amateurs with the obvious difference being that pros get paid for the efforts whereas the amateurs did not. How could amateurs compete in today's global sport without being financially compensated for their efforts? Obviously, they could not unless they were independently wealthy. How about the effect of a fifth-set tiebreaker in some grand slams vs. playing until the other player got a two games advantage in the final set? We got a glimpse of what could have happened in that particular regard a few years ago at Wimbledon. You probably recall the epic encounter between John Isner and Nicolas Mahut at the 2010 Wimbledon championships when they faced each other in the first round. The match was suspended a couple of times due to darkness and took three calendar days and over 11 hours to play in Isner's 6-4, 3-6, 6-7 (7), 7-6 (3), 70-68 victory since there is no fifth set tiebreaker at Wimbledon.

From 1908 to 1961, the server had to keep one foot on the ground at all times. So that eliminates the vertical "jump" many modern players have, even if it is just for a split second when they virtually leap off the ground while serving with both feet in the air. Besides the invention of the tiebreaker, you have the recent innovation of electronic line calling, something that just came about in the last decade or so and even then, that device is not used on all tournament courts. Along with that is instant replay of questionable line calls and a certain number of player challenges that can be used per set. I am not against good innovations that contribute to a game that is fairer than it used to be. I am simply pointing out that even the modern game has undergone substantial changes that impact competitive conditions let alone looking at the sport over the last 130+ years.

I haven't even mentioned the different surfaces that are in play today vs. prior eras. We can assume that grass was used at Wimbledon, but which kind? Was it the faster grass used in the early 1990s when Pete Sampras was dominant? Or was it more like rye grass that is used today, which, in Martina Navratilova's opinion (mentioned in my previous across the net feature) opened the door for a slower surface that enabled players like Nadal to win there in recent years? Or, was it something else, entirely? What about modern tennis balls vs. those from earlier times? They can differ substantially from tournament to tournament on the ATP Tour so you can only imagine how different the balls could have been many decades ago without benefits of modern technology when it comes to surface composition of the ball itself, the pressure contained inside the ball and so forth.

Another factor in assessing players from different eras is the depth of talent in both men's and women's tours these days vs. even a few decades ago. Tennis is a truly global sport these days with players coming from all of the populated continents aside from Antarctica. If the powers that be ever decide to try and play competitive tennis on ice, which is highly amusing to contemplate (think of Kim Clijsters doing one of her splits on ice and the thought becomes borderline painful to think about), anyone starting their career down there will have a built-in advantage. That depth of talent did not exist when people like Bill Tilden played in the 1920s. Even the great Rod Laver conceded that he and others of his generation (1960s and 70s, straddling the Open Era) often had a virtual "free pass" through to the quarterfinals because they did not face players of similar talent until the later stages of a tournament. Tilden played most of his career in the 1920s and was unbelievably dominant. How good was he? He had an overall record of 907-62 in singles play for his career which computes to an astounding 93.6% winning percentage. Does the fact that Tilden played as an amateur change your perception of his tennis accomplishments? If so, why? Like modern players, Tilden could only compete against the player across the net, whoever that might be. So it is unfair to penalize him, in my opinion, for the fact that he "only" competed against amateurs vs. professionals.

Even if you confine your analysis of players to the Open Era and deal with players who played each other several times in recent years, you still cannot eliminate "creeping subjectivity" in assessing one player as being "better" than another. Let me illustrate this point by looking at Pete Sampras vs. Andre Agassi. In that head-to-head comparison, at least those players played each other on a frequent basis (34 times) over the course of their careers which happened at approximately the same time period. Andre played a few more years than Pete did, of course, as his career went from 1986-2006 whereas Pete's went from 1988-2002. But Pete led in head-to-head encounters, winning 20 and losing 14, for a winning percentage of 58.8% (more than half). That counts for something, but there is more. How about the fact that Pete had the record (until Roger Federer broke it) for most career weeks as the top-ranked player in the world (286 weeks, obviously, not consecutive) vs. Agassi's 101? Or the fact that Pete won 14 grand slam singles championships vs. Andre's eight. Pete also has the current record for most consecutive year-end finishes ranked #1 with six years (1993-98). Sampras won 64 singles titles vs. Andre's 60 and with that, he also beat Andre in career prize money ($43.3 Million vs. $31.2 Million). Total prize money is not all that important; it is simply one measure of a person's success vs. one of his competitors. Given the difference in slams singles titles won along with career titles won, it is rather obvious that Pete should have won more prize money than Andre did.

But people can still make a case that Andre was better than Pete. All you have to do is focus on different criteria to justify your assertion. For instance, you would probably dismiss the head to head disadvantage as being irrelevant, since Pete was just better than average against Andre rather than totally dominating. You might cite the fact that Agassi won all four grand slam singles crowns during his career whereas Pete never won the French Open. You might also note that as far as the ATP rankings goes, Andre won more top-tier events (i.e., the Masters 1000 level events) than Pete did (17 vs. 11) and he played a few years longer on tour than did Pete on both ends of his career (starting two years earlier and ending four years later). Pete might counter with the fact that of his head to head record against Andre, he beat Andre in nine finals while only losing seven and he won four of the five grand slam singles finals in which they competed against each other (1990 U.S. Open, 1995 Australian Open, 1995 U.S. Open, 1999 Wimbledon and Pete's last professional match, the 2002 U.S. Open).

So you can see how the statistics, even among modern players, can be slanted any way you want them to be in order to support your argument. But here's the bottom line: when you have players separated by centuries, let alone decades, how can you justify ranking one player over the other? In my opinion, it just can't be done, except on a highly subjective basis and that is just another way of saying it's one person's opinion vs. another's. It should be obvious that to have a valid comparison between any two things, there has to be several aspects of overlap. If there isn't any common element between the two things being compared, how can you come up with an objective assessment that one thing is better than something else?

Section Two: Inconsistency In The Rankings, Themselves

A big problem I have with Tennis Channel's rankings is that they tried to do a combined list with both men and women, which makes no sense whatsoever. The only time both sexes play against each other in any meaningful competition is in a grand slam mixed doubles event. But it would seem that Tennis Channel completely ignore mixed doubles in their calculation of who the better athletes were. A good example is looking at Margaret Smith Court, who won a total of 62 grand slam titles vs. Martina Navratilova, who won 59. Court won a total of 21 Australian Opens, with 11 singles, eight women's doubles and two mixed doubles; 13 French Open titles, 5, 4 and 4; 10 Wimbledon titles, 3, 2 & 5 and 18 U.S. Opens, 5, 5 & 8). Martina won 59 grand slam championships (12 Australian Opens, 3, 8 & 1; 11 French Opens, 2, 7 & 2; 20 Wimbledon championships 9, 7 & 4 and 16 U.S. Open titles, 4, 9 & 3). Inexplicably, Tennis Channel thought that Martina was the 4th best player to ever play the game whereas Margaret was 8th best despite the fact that Court won more grand slam titles than did Martina! The only way I can make that assessment square with the facts is to ignore mixed doubles titles, but even then, the math still does not add up! Take away Court's 19 mixed doubles titles and Martina's 10 mixed doubles championships and you come up with Court's 43 grand slam crowns vs. Navratilova's 49, which includes singles and women's doubles play.

HOWEVER, Martina gets the grand slam title lead (i.e., 49 vs. 43) only by taking into consideration the fact that she had a total of 31 grand slam women's doubles titles vs. Court's 19. On what basis can you exclude mixed doubles titles but include women's doubles titles? If you look at singles grand slam championships, Court should have been ranked ahead of Martina as Margaret won 24 such titles whereas Navratilova won "only" 18. To be absolutely clear here, I have no argument with the accolades Martina Navratilova captured during her illustrious career. I am merely pointing out that the number of grand slam titles won, which is a measure that is often used to separate players from each other, goes to Court's favor rather than Martina's. On that basis, Court should have had a higher ranking than she did; at least higher than Navratilova's. Another glaring inconsistency is the fact that Steffi Graff had a total of 23 grand slam championships which only included one women's doubles title and yet, she was ranked 3rd best behind Rod Laver (at # 2) and Roger Federer (at # 1). Here again, Court had more grand slam singles titles than did Graff (24 vs. 22), so tell me how you can justifiably rank both Steffi and Martina ahead of Margaret without invoking some bias?

Was there an implicit bias against pre-Open Era players? Court played from 1960-1979 which straddles the start of the Open Era which begins in 1968. But if there is some bias against pre-Open Era players, there is no way to justify Rod Laver's ranking of # 2 since seven of his 12 grand slam singles titles came in the amateur era vs. the professional era. Again, I am not criticizing Rod's accomplishments, since he is the only player in history to win all four grand slam singles championships in one calendar year (doing that TWICE, in 1962 and 1969). If you are going to discriminate between open vs. pre-open era players that fact should be disclosed up front, so that the bias can be fairly evaluated in the resulting rankings themselves. But that begs the question: how fair is it to do that to the players involved? They were not the ones who set the rules of competition. How can you penalize a player for something that they have absolutely no control over? In my opinion, you can't do that or if you do, I think nearly everyone would agree that to some extent, it is very unfair to do so. You might differ from me as to the degree of unfairness you assign to such discrimination and that's all well and good. As far as opinions go, yours is just as valid as mine and the fact that we might use different criteria to evaluate players is a non-issue.

The last item that makes absolutely no sense, aside from combining members of both sexes in one list, is comparing active players vs. those who have completed their careers. I know what the response would be had this particular objection been raised: this list is only tentative and applies to the period of time it was complied (sometime in 2012). Obviously, the player rankings, such as they were, would normally change as each active individual adds to or detracts from their ranking based on his (or her) accomplishments in professional tennis. But to me, you are comparing apples and oranges here, i.e., they are dissimilar to begin with. Retired players have completed their career; they are not going to win or lose any more events. They have accomplished all that they are going to do in terms of their time in the sport of professional tennis. But an active player still has their "book" open in terms of all they can accomplish in either men's or women's tennis. Djokovic, Nadal and Murray can still add to their accomplishments in terms of titles and slams won. Sampras, Agassi and Boris Becker cannot as they are all retired from the sport. Regardless of how many championships active players win, comparing them to those individuals who have already completed their careers disadvantages retired players since they cannot add to their own accomplishments. Active players have a built-in advantage over retired players, so comparing them against each other makes no sense (and is blatantly unfair), in my opinion.

A better way to get around this is to compare players on two basic lists (or four if you do one group for the men and another group for the women). Do a retired list and an active list for each sex. You would still run into the problems I have already cited but at least that would take away some of the unfairness by grouping male and female players together and not combining retired ones vs. active ones. An even better way to do this would be to delineate Open Era vs. pre-Open Era players. But again, you will still have some subjectivity implicit in the rankings. So, now we are up to six different lists. Beyond that, you could go and do a list for each decade which would even the playing field even more. But then you're going to run into a general question of the validity of record-keeping from years past vs. all the statistics kept today. Not just in terms of wins and losses, but players involved, scores from the games and so forth would all be open to debate. For all these reasons, I think that trying to rank players across such a long period of time is an exercise in futility if the end goal is to determine which players were better than other players. Why don't we just agree that we should alphabetize the list by last name and not rank them at all? Then we are back to debating the relative merits of the accomplishments themselves rather than getting sidetracked into figuring out who's better than whom. What YOU think? Feel free to message me using the link below and I will respond as best I can to all the messages that I get.




---
If you wish to provide a comment to the author of this Wild Cards column, please use this form. Tennis Server will forward the comment to the author.



Wild Cards Archives:
1998 - 2003 | 2004 - Present
If you have not already signed up to receive our free e-mail newsletter Tennis Server INTERACTIVE, you can sign up here. You will receive notification each month of changes at the Tennis Server and news of new columns posted on our site.
This column is copyrighted by the author, all rights reserved.
---