Revenge of the Yankees!
Great Britain Dominates The U.S. In San Diego
By Vince Barr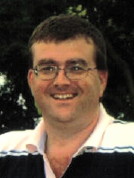 Vince Barr
The setting for this year's first round World Group Davis Cup encounter with Great Britain was in San Diego, California, at the home of Major League Baseball's San Diego Padres, PetCo Park. U.S. Davis Cup Captain Jim Courier was counting on big (6'10") John Isner to lead the way in the tie, followed by Sam Querrey and the two Bryan Brothers. Jim said that the choice of surface was a unanimous team decision. However, given the expected closeness of this tie, with British # 1 Andy Murray possibly playing two singles matches as well as the doubles point, the thought was that clay would give the Bryan Brothers the edge over whomever they faced in doubles.

Playing well on clay for a U.S. squad is a relatively new phenomenon. In the 1990s when the Greatest Generation (Sampras, Agassi, Courier & Chang) was dominating the tour and winning all those grand slam tournaments, playing well on dirt was almost an afterthought. As this downloadable table US Davis Cup Ties On Clay Since 1990 illustrates, from 1990-1999, U.S. Davis Cup squads won 25 matches on clay while losing only 10 times for a winning percentage of 71.4%. Just under half of those wins (12) came on the racquets of Andre Agassi, Michael Chang or Jim Courier; the last three American men to win the French Open. Four of the remaining 13 wins came from Pete Sampras, who was not known for his prowess on clay. However, one of Pete's clay Davis Cup wins was for the ages when he survived serious leg cramps in the 1995 finals against Russia in Moscow. It is not a stretch to say that he won the finals tie by himself, accounting for two singles wins along with the doubles rubber with Todd Martin. Perhaps most impressive from that run in the 1990s was the fact that 15 of the 25 wins (60%) came on foreign soil where the surface was chosen by the home team with the view that the U.S. game was not well suited to play on clay.

Then, in the first decade of the 21st century, American men suddenly forgot how to win on clay in Davis Cup, going 17-23 for a dismal winning percentage of only 42.5%. All 17 of those wins, from 2000-2009, came on away ties which tells you that whenever the U.S. had the opportunity to choose the surface, clay was not seriously considered. In fact, going all the way back to 1981, which is the furthest DavisCup.com has historical records for, there is not one instance of a home tie for the U.S. being played on either indoor or outdoor clay, prior to the first round this year. Recent results on dirt were very encouraging, which was one reason the U.S. chose clay to play the first round of Davis Cup. The U.S. squad had won three of the previous four ties on clay, all away matches. Two of the three were first round Davis Cup ties: (1) in 2011 in Santiago, Chile and (2) in 2012 in Fribourg, Switzerland, against a Roger Federer-led Swiss team playing at home. The third away clay win was in the quarterfinal round in 2012 at the Monte Carlo Racquet Club against Jo-Wilfried Tsonga's French team. Their only loss (in the last four clay ties) was in Spain in the semifinals of 2012. John Isner had a 5-5 record on clay in Davis Cup matches (since 2010) and that run included the shocking upset of Roger Federer in Switzerland in 2012. However, even in those five losses, he played exceptionally well, going to four or five sets (thus avoiding a straight set loss). In other words, Isner was very competitive when he lost clay Davis Cup rubbers.

Coming in to the San Diego tie with the ranking of # 13 (as of the January 27th, 2014 rankings which was the most current list at the time of the January 31 - February 2nd tie in San Diego), Isner was expected to shoulder the load of expectations befitting the top-ranked American man. When he was not available to play due to a high right ankle sprain suffered in his first round loss at this year's Australian Open, American hopes for winning in San Diego went on life support. This is directly attributable, in my opinion, to the lack of depth in the pipeline of American men's tennis. The second highest-ranked American man was Sam Querrey (at # 49) and he was already on the team. It did not help that Isner's replacement, Donald Young, was playing in his first live Davis Cup rubber on a surface that he has not performed well on (one win against 11 losses prior to his match-up with Andy Murray in San Diego).

Come to think of it, there really is no surface on the ATP Tour that Young has done well on and that is a criticism based on his results alone, not reflective of any animosity on my part towards the young American player. For the record, I like Young; I just wish that he played well more frequently to climb in the rankings and contend for grand slam championships. That being said, there really is no surface that Young plays especially well on given the fact that he has been highly inconsistent on the ATP Tour. Excluding this year, he had a 34-65 career win / loss record on hard courts (34.3%); 4-11 on grass (26.7%), 11-16 on an indoor court (40.7%) and no titles on the ATP Tour level whatsoever, regardless of surface. Unfortunately for Young, his first match in live Davis Cup competition was against Andy Murray, which is not exactly the way you would want to draw it up for a young player trying to gain some much-needed confidence as well as experience playing at the tour level. He had managed to beat Murray on one previous occasion in their first head-to-head match at Indian Wells, CA in the 2011 event's Round of 64, 7-6 (4), 6-3. But in the other two matches that they had played that year, Young lost in straight sets in both the U.S. Open (Round of 16; 2, 3 & 3) and in the Bangkok finals, 2 & 0.

Murray was asked about the differences of having to face Young on short notice rather than Isner, who was originally planning on playing. "Well, one guy is 6'10, the other is 6'0"; one guy is a lefty while the other is a righty. So, it's different," Murray noted. Donald did have one career win against Murray with that coming in their very first encounter, at Indian Wells in 2011. One factor that certainly helped Young beat Murray there was converting on 80% of his break point opportunities (4 of 5) while another key was winning his second return point opportunities (71% on 28 of 39 such points) whereas Murray only managed to convert 53% of such chances when he played second return points (15 of 28). At the 2011 U.S. Open, Murray broke Young's serve nearly at will, winning eight of his 11 chances (72%) while Young was successful on only three of five such chances (60%).

It is hard to believe that Young has been a professional since 2004 when he turned all of 15 years old. His highest singles ranking came last year when he reached # 38. He spent the majority of 2013 playing on the Challenger circuit in order to build his ranking though he did play five ATP-level matches last year, winning two of them. Most of the ATP events he wanted to enter required him to play in the qualifying tournaments. He went 0-1 in San Jose, CA; 1-1 in Memphis and 1-1 at the U.S. Open. As is typical for a young player, Young has been "consistently inconsistent" and his rankings reflect that. You really can't count 2004 as his first year on tour since he played no ATP level matches. Through the end of last year, he has a career win / loss record of 39-87 (a 30.95% winning percentage in ATP Tour level main draw singles matches).

Former U.S. Davis Cup captain Patrick McEnroe observed in a Deuce magazine article (10/1/08) that Young "played too much too soon (at the tour level) and he wasn't physically ready for that. The good news is he learned from that mistake and then gained confidence (from playing) in the juniors and Challenger (events). He got a lot of tough press but mentally he's a pretty tough kid," McEnroe thought. Young's only previous Davis Cup experience was as a practice partner in April, 2007, for the tie against Spain in Winston-Salem, North Carolina, along with the 2007 Davis Cup finals in December of that year against the Russians in Portland, Oregon. The experience was a valuable one as he had the time to interact with Andy Roddick (and his coach at the time, Jimmy Connors), along with the Bryan brothers and James Blake. "It was a great experience talking with Andy, James and the Bryans during Davis Cup," said Young. "They always tell you keep trying and work hard and they want the young guys to play well. James said "stay focused and believe in what you do and keep doing it." Andy invited me to his house (in Austin) after (his first pro title at a futures event in) Little Rock. It was all business and a good experience. We worked on some drills and Andy gave me some helpful advice."

For some perspective on just how difficult playing a Davis Cup can be, Pete Sampras lost both of his first two rubbers in Davis Cup against Henri Leconte & Guy Forget back in 1991. Current Davis Cup captain Jim Courier also lost his first two rubbers in World Group competition against Mexico in the first round on an outdoor hard court to Luis Herrera & Leonardo Lavalle. Both Andre Agassi and Michael Chang won their first couple of Davis Cup matches in their careers. ╩However, they appear to be more the exception rather than the rule. ╩Playing for your country in such a big event like a World Group Davis Cup tie is extremely difficult the first time you do it. ╩Then, after you get some experience handling your emotions and the stress of wanting to play well, it becomes much easier to be successful. Young lost to Andy Murray in straight sets in San Diego, 1, 2 & 3. If you are Young, the positive thing you take away from your rubber is the fact that you managed to do better with each successive set.

It also helped that Courier's confidence in Donald's ability was not affected by the straight set loss. ╩What did Jim tell him in the way of consolation after his defeat by Murray? ╩"I told him to get ready for the fifth rubber," Courier said. ╩Had Querrey managed to win at least one of his singles matches that weekend, the deciding rubber would have come down to Young vs. James Ward. ╩In that scenario, I think Young could have pulled it out since all the pressure would have been on Ward, who plays more doubles than singles. ╩Beyond that, Great Britain would have been fighting to win their first World Group Davis Cup tie since the mid-1980s as well. ╩That additional pressure might have tilted the tie toward the U.S. playing at home. ╩However, that did not happen and the U.S. now awaits its opponent for a relegation match the week after the conclusion of the 2014 U.S. Open, in a bid to remain in the World Group draw for 2015.

To be fair to Mr. Young, Isner had not played all that well against Murray, either, as he would have carried an 0-2 record into their first round match in San Diego had he been healthy enough to play. And in those two matches, Isner had lost six of the seven sets played with two of them progressing to a tiebreaker that John lost with 4 and 2 points, respectively. The other Americans in the Top 100 at the time; Bradley Klahn (# 82), Jack Sock (# 89) and Michael Russell (# 97); would most likely not have been able to do any better against a Top 10-ranked player.

If you are wondering why the U.S. chose clay, there are several reasons (beyond the aforementioned fact that the U.S. had won three of the last four clay Davis Cup ties on foreign soil). First, while Isner's clay record was even at 33 wins and 33 losses, he was extremely competitive on that particular surface. You might remember the French Open in 2011 when he gave defending champion Rafael Nadal one of his greatest scares in their first round match, pushing Rafa to five sets before falling 4-6, 7-6 (2), 7-6 (2), 2-6, 4-6. While that match was not in Davis Cup play, it taught him that he could do well on slow surfaces, especially at important events, whether that is in a grand slam or in a Davis Cup tie. While there is no way to know for sure, an argument can be made that his narrow loss to Rafa at the French in 2011 helped him pull through in Fribourg against Roger Federer the following year. One thing was certain: his next clay match after losing to Nadal at the French in 2011 was his encounter against Federer in the first round of Davis Cup in 2012.

The second reason for choosing clay in the first round of Davis Cup this year was the simple fact that the Bryan Brothers were undefeated as a team on dirt in Davis Cup play, with a record of 8-0 stretching all the way back to 2004. Third, Andy Murray's least successful surface was clay. That last point needs a little clarification. Murray has played well on all surfaces, but his winning percentage on clay, prior to 2014, was "only" 62.1% (54 wins against 33 losses). I'm not sure that you can properly classify any player who wins more than half of his matches on a specific surface as a "weakness". But when you look at his record on the faster surfaces (grass, hard and / or indoor courts) his winning percentage is higher. Going into the tie, the U.S. expected Murray to play both singles matches and possibly the doubles point as well. While none of the options was ideal given Murray's excellent play on all surfaces, clay was probably the best shot for the U.S. to prevail assuming everyone was healthy... which turned out not to be the case as previously mentioned.

Given the lack of suitable replacements for Isner, I'm not certain that Courier's choices would have been all that different. Even if Courier had some prescient foresight about Isner's health for the first round last fall, when surface declarations had to be made to the ITF, I don't think that the U.S. would have gone to a faster surface. All that would accomplish would have been to improve Murray's chances of completely taking over the tie from the outset before play even began. Why? Because Murray won Wimbledon last year and the 2012 U.S. Open. He also had been the runner-up five times in recent fast court surface slams (3 Australian Opens in 2010, 2011 & 2013; once at Wimbledon in 2012 and once at the U.S. Open in 2008). Without Isner, the odds for an American victory were considerably diminished regardless of who the U.S. chose to put out there.

At the time of his untimely withdrawal from the Australian Open, no one really thought Isner would not be able to play the Davis Cup tie against Great Britain. This was especially true given the fact that there were nearly three weeks of rest between his first round loss and the January 31 - February 2nd tie in San Diego. In Australia, John noted that (he) "walked off the practice court this morning and I was barely able to even get back to the locker room. It was weird. (I) Iced my foot again just to help with the pain (which) loosened (enough to) get it taped up. (So) it felt better going out on the court but on the court it didn't feel too good," Isner noted.

John had aggravated his injury in Australia; apparently, the root of the problem came from his off-season conditioning regimen. "I first felt this in the off-season and it got a little bit worse in Perth (at the Hopman Cup, played over there as a mixed doubles exhibition event each year)," Isner told reporters. He later had to pull out of his final match in Perth as the injury started to bother him a little bit more. Apparently, the injury felt well enough to play on some days while at other times, it hampered his effectiveness on court. Those kinds of injuries are frustrating to deal with because there is no clear arc of improvement, going from severe pain to tolerable pain to no pain at all with corresponding playing status changing in a predictable manner. In other words, a player doesn't really know if they should play or not and when they have to make commitments to specific tournaments several days in advance, those decisions might fall on days where the injury isn't bothering them much, if at all.

That explains his decision to play the Heineken Open, in Auckland, New Zealand, the week of January 6-11th despite having to withdraw from the Hopman Cup the week earlier and the start of the Australian Open which followed the Heineken. Another factor is that players don't know how well they are going to play in a given week even when they are healthy let alone when they are dealing with a nagging injury such as the high ankle sprain Isner was dealing with. To complicate matters, Isner actually went out and won the Heineken Open, defeating Chinese Taipei's Yen-Hsun Lu in two tough tiebreak sets, 7-6 (4), 7-6 (7). So, on the one hand, Isner's success prevented his sprain from getting any better because he was playing rather than resting, which would have been the case had he lost early at the Heineken. On the other hand, he was able to win an important warm-up tournament just prior to the first grand slam event of the year. That win gave him some much-needed confidence that he might not have otherwise had if he had not played in Auckland and had rested that week.

Naturally, that led the assembled media to implicitly criticize Isner's decision to play in New Zealand rather than resting after he had to withdraw from his first match in Melbourne. In other words, what was he thinking when he decided to play the Heineken rather than rest? These are the kind of questions which would greatly annoy me if I was a professional tennis player. They reflect knowledge "after the fact" that Isner did not have when the time came for him to decide whether or not to play in New Zealand. Obviously, he didn't know (1) that his injury would flare up causing him to have to retire from his first round match in Australia and (2) he did not know when he entered the event in Auckland that he was going to win the event (and have to play 11 sets of tennis, including seven of them that went to a tiebreaker in four matches). So, of course, had all that data been available to Isner prior to his decision to play in New Zealand, he might have chosen to avoid the Heineken IF (emphasis mine) it would have helped him at the Open, much less make him available to play in the first round of Davis Cup.

As far as the tie in San Diego was concerned, it was the first time that the U.S. had squared off against the U.K. since 1999 when Jim Courier was still actively playing on the ATP Tour. That 1999 match was also in the first round albeit on an indoor hard court. Courier had the decisive win in the tie as it was his win against Greg Rusedski, 6-4, 6-7 (3), 6-3, 1-6, 8-6 that clinched the first round tie for the U.S. Prior to the 1999 match, the U.S. and Great Britain had not played in World Group Davis Cup play since 1978. This 2014 first round World Group tie was a rematch of the very first tie ever played in 1900. The idea for the event was thought up in 1899 by the four members of Harvard University's tennis team, who wanted to set up an annual event between the U.S. and Great Britain. Once the two countries agreed to the competition, Dwight Davis, who was one of the four members of Harvard's tennis team, designed the format and ordered the championship trophy with his own money. The competition subsequently came to be known as Davis' Cup.

This year, the tie between the U.S. & Great Britain really lacked much in terms of drama after Isner was not available to play. After the U.S. went down 0-2 on the first day of competition, giving them a less than 10% chance of winning three straight matches to take the tie, the only question was whether or not a fifth rubber would even be necessary. Querrey did not play all that poorly against James Ward in the second rubber in a losing effort, 6-1, 6-7 (3), 6-3, 4-6, 1-6 but that is being charitable. You can also say that he did not play all that well, either, especially when he blasted through the first set, 6-1 and at one point, was up two sets to one to secure a tie in the second rubber and level the match at 1-1. Had Querrey been able to hold on, that would have put the Bryan Brothers in position to give the U.S. the advantage if they could win the doubles point, which they did over the duo of Colin Fleming and Dominic Inglot, 6-2, 6-3, 3-6, 6-1. And if that would have been the outcome, the tie would have changed considerably because Murray was slated to play the 4th rubber against Querrey. In that scenario, Murray would have been battling to keep Great Britain in the tie rather than playing the deciding rubber to give the U.K. its' first win in World Group competition since 1986. Obviously, that did not happen and there was no need to play the fifth rubber as Andy handled Sam in convincing fashion (after a closely fought first two sets) 7-6 (5), 6-7 (3), 6-1, 6-3.

In Sam's first match (i.e., rubber # 2 vs. James Ward), Querrey thought that "(Ward) started to gain some momentum and get some reads on my serve. He started hitting the ball clean from both sides," Querrey noted. Sam also pointed out that he had a few break points against Ward's serve that he failed to capitalize on which might have stopped his momentum later in the match. While it is impossible to say with any objective clarity, this is the kind of match that is probably more readily influenced by psychology than any other typical ATP Tour level match. If you are on the U.S. team, here is what you're up against. First, your best player (Isner) can't play. Second, your least experienced player (Young) lost in straight sets to open up the tie and put you down 0-1. Third, you're playing at home vs. facing a hostile road crowd, so that creates an expectation of winning, which puts even more pressure on you. Fourth, you know, on some level, that Great Britain has not had much success on the World Group stage since the late 80s (prior to this year, their last win of a World Group tie was back in 1986 when they beat Spain in the first round, 4-1). Fifth, your team as originally constructed, has more confidence and has shown better results on clay than the British team.

So, in nearly every conceivable scenario, you ought to be able to win a first round tie on home soil. After all, injuries happen all the time in professional sports and tennis is not an exception. While you can't control things like the timing and severity of injuries, you also can't use them as an excuse for not playing as well as you should in a given match-up. We all know that rankings are not perfect indicators of how a given match should turn out. However, they should be a reasonable indicator of tendencies as it pertains to results. Yes, upsets happen, but not all that frequently, hence the increased media attention when they do occur. Obviously, if upsets happened all the time, it would not be news and rather form an expected outcome. As previously noted, Ward was ranked 160th in the world vs. Sam's # 57. Therefore, all the pressure was on Querrey to level the tie at 1-1, which increased the pressure he was already feeling to do well. If you are Querrey, you don't want to let down the team and put them in a nearly impossible situation, down 0-2 after the first day's competition.

For his part, Ward was playing with "house money" for several reasons. First, no one expected him to even be competitive with Querrey given the disparity in their rankings. Second, he had won their only previous head-to-head encounter at the 2011 Queen's Club Round of 16, 3-6, 6-3, 6-4. So, he knew that he could beat Querrey given the right circumstances. Third, from the British perspective, the outcome of the Ward / Querrey rubber didn't mean all that much. The worse that could happen is that they would end the first day of competition tied at 1-all. If things went their way, they could end the day with a nearly unsurmountable lead of 2-0. So, Ward could afford to just relax and focus on his own play, not worry about who he was competing against and just construct his points, listen to his captain and change strategy as needed throughout the match. Furthermore, Ward had been playing challengers and last year went only 1-4 all year on the ATP Tour and the year before that (2012), he was only 1-6. So he was ranked low for a reason. He had to go through qualifying for most of the majors he wanted to play (usually losing).

The Bryan Brothers pulled through their portion of the draw in four sets, 6-2, 6-3, 3-6, 6-1, setting up the deciding rubber match between Murray and Sam Querrey. The first two sets were closely fought with each player winning once in a tiebreaker. But then for Querrey, the bottom fell out. Sam won only two points on his second serve in the third set whereas he managed to win eight such points in both the first and second sets. He also had two double faults in the third vs. none in either the first or second sets. He also won only four points on Andy's serve in the third set vs. 19 receiving points won by Murray on Sam's serve in the third. Between the third and fourth sets, Murray broke Querrey's serve four times (three of those were in the disastrous third set) in nine such chances whereas Sam went 0 for 4 in break point opportunities in that same time period. The final result was a setback for the U.S., 6-7 (5), 7-6 (3), 1-6, 4-6. It was the U.K.'s first win in World Group competition since 1986 and they move on to face Italy in Naples on red clay on April 4-6, 2014. The opponent for the U.S. squad in relegation has not yet been determined. They will have to win that match in order to remain in World Group play in 2015.




---
If you wish to provide a comment to the author of this Wild Cards column, please use this form. Tennis Server will forward the comment to the author.



Wild Cards Archives:
1998 - 2003 | 2004 - Present
If you have not already signed up to receive our free e-mail newsletter Tennis Server INTERACTIVE, you can sign up here. You will receive notification each month of changes at the Tennis Server and news of new columns posted on our site.
This column is copyrighted by the author, all rights reserved.
---