Michael Chang Wins Cancer Treatment Centers of America
Tennis Challenge in Arizona
By Vince Barr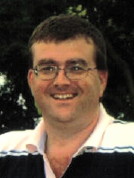 Vince Barr
The PowerShares Series 2014 finale was played in Surprise, AZ (a suburb of Phoenix) on Friday, March 21st, 2014. For those of you who might not know, the PowerShares series is a U.S.-based "seniors" series of one night tennis events for former men's professional tennis players over the age of 30. The 2014 competitive schedule was re-arranged last autumn as the Surprise event was moved from its usual slot in mid-October to the year-end event in late March, 2014. This year's events were played during the months of February and March in Kansas City, MO, Oklahoma City, Birmingham, Indianapolis, Denver, Houston, Salt Lake City, Sacramento, Portland, OR, Nashville, Charlotte and Surprise. Most of the competitive schedule was played in indoor arenas with the Surprise event being the only one played outside.

The senior circuit was initially conceived in 2004 by Jim Courier and his business partner, Jon Venison, who was a former Clear Channel and SFX business executive. Together, they founded Inside Out Entertainment, which specializes in sports event marketing. The Cancer Treatment Centers of America (CTCA) has its Western Regional headquarters in Goodyear, AZ. That facility is only a few miles from the Surprise tennis center where the tournament is played each year. According to the CTCA web site, the Phoenix center "(has) experienced and dedicated cancer experts (who) work together in one location, sharing their knowledge, coordinating treatments and, ultimately, providing comprehensive cancer treatment tailored to you."

One of the goals for founding the senior circuit was to bring high quality senior tennis to those cities which either did not have an existing ATP Tour-level event or one that was a relatively low-tier one (like an ATP 250-level event). Of the current series, only Houston has an existing ATP event, which is the annual U.S. men's clay court championship. Another goal was to give senior pros an opportunity to play high-caliber, competitive tennis again against old rivals for anyone who wanted to watch them play again.

According to the 2014 year-end player rankings list, there were a total of 12 men playing the series. In terms of player participation, Jim Courier led the way with the highest number of events played at 10; the only two he missed were in Nashville and Charlotte, North Carolina. John McEnroe played the second-most events with nine while recently retired ATP Tour veteran James Blake (and Ivan Lendl) rounded out the top three with five events played. In the category of "others receiving votes" were Mark Philippoussis (four events played); Andy Roddick and Michael Chang (three each); Andre Agassi, Pat Cash, Pete Sampras and Jimmy Connors (each with two) and Todd Martin, who trailed the field with one event played. McEnroe accumulated the highest number of points to win the series (1,600) followed by Blake (1,200) and Roddick (900). The format is designed such that the tournament starts with four singles players and two "semi-finals" with the final event played immediately after the last semifinal. Because the competition features players over the age of 30, each match consists of one tiebreak set with normal rules.

The four-player field in Surprise featured Jim Courier, Michael Chang and Todd Martin. Pete Sampras was also scheduled to play, but had to withdraw a few days before the event due to a right shoulder injury that had been affecting his play in other PowerShares series events. Replacing him in the draw was Mark Philippoussis, who had reached a career-high ranking of # 8 in the worldwide ATP Tour singles rankings on April 19, 1999. He was the runner-up at both the U.S. Open in 1998 (losing to Patrick Rafter, 3-6, 6-3, 2-6, 0-6) and at Wimbledon in 2003, losing to Roger Federer, 6-7 (5), 2-6, 6-7 (3).

The Surprise event is unique among all the other 11 events in the PowerShares Series because it is the only one that has a two day format. The second day is devoted to a mixed doubles competition and has featured players like Chris Evert, Martina Navratilova and Tracy Austin. This year, Anna Kournikova came to town to play in the mixed doubles match and she was well-received by the spectators who watched her play. Kournikova played with Jim Courier while Todd Martin partnered with former WTA pro Tracy Austin. I had the opportunity to sit down for an interview with Ms. Kournikova, which will be the subject of a future Across the Net featurette to run later this year.

The first singles match of the evening featured Jim Courier vs. Michael Chang. While watching this match, my thoughts drifted back to another match these two players participated in at the 1995 Thriftway ATP Championship (now operating under the more familiar name of the Western & Southern Open) in Cincinnati, Ohio. That particular quarterfinal match, which Chang won, 3-6, 7-6 (6), 7-5, ended on a disputed line call from a first serve ace by Michael right down the "T". The crowd reaction seemed to be split rather evenly since both players enjoyed a large amount of support. This was the apogee of great American men's professional tennis.

I'm probably in the minority here but I almost prefer the pre-Hawkeye days where calls were subject to human error (and significant outbursts by the players over perceived missed calls). The key word in that previous sentence was "almost". Obviously, it is better for the sport to get the calls correctly made. One of the most surprising results from electronic line calling was how often the chair umpires and linesmen actually got the calls correct the first time. This is all the more amazing given the speed at which the sport is played. Of course, some outbursts tended to get out of hand (see McEnroe, John) and detracted from the overall play of a given match. But in measured doses at appropriate moments, player outbursts did add an element of drama to a high-stakes match. However, in all my years of watching tennis before Hawkeye came into use, I cannot recall a single instance where one call was reversed as a result of a player's protest. So, there is that issue as well. Anyway, in the 1995 match, as Michael approached the net to shake hands with Courier, Jim was not yet conceding. Instead, he started to argue with the chair umpire over his assertion that the ball landed wide, which made for a little awkward drama. Eventually, Courier recognized that the call was not going to be reversed and conceded the match.

In their Surprise encounter, not a lot had changed in terms of either player's will to win. Obviously, Hawkeye was not in play and fortunately, there really weren't any questionable line calls, either. Both players competed at a very high level and the match went back-and-forth. If you haven't seen these guys play in a while, you might be shocked at the fact that Courier embraces a serve and volley style; one that he did not use when he was playing on the ATP Tour. Back then, he was content to rail from the baseline and run around his weak backhand. That was also one of the changes he has made as he no longer feels the need to do that. While his backhand was probably not as good as his forehand (he had several winners off that wing in the Surprise match with Michael), it was by no means a glaring weakness, either.

To give you an idea of how close this match really was, which progressed to a tiebreaker that Chang ultimately won, 7-5, the match was level through each player's first two service games. In the fifth game of the set with Courier serving, he got down two break points at 15-40. Jim recovered one break point with a beautiful ace out on the boundary of the deuce court and doubles alley, which Michael could not reach. Then, at 30-40, Courier parlayed a sequence of shots in a rally that got him to deuce on a high kick volley to Chang's backhand, which Michael misplayed. Jim then hit a cross-court winner off a deep ball in Michael's return volley to get the advantage and finished off the game with a hold due to Michael's forehand error into the net.

Things stayed even until 5-all with Courier serving and he again found himself down 15-40. Just as before, he erased one break point against his serve with a beautiful ace right down the T. That particular ace is what prompted my recollection of their 1995 encounter in Cincinnati that I just mentioned. The obvious difference this time was that Courier was serving rather than Michael and there was no disagreement from Chang as the ball was perfectly placed on the line. My guess is that Michael was expecting Jim to go out wide like he did a few games previously with the same score only to have Courier throw him the proverbial "curve ball" (to use a baseball reference for doing something unexpected).

This just goes to show you that tactics, strategy and player tendencies don't change all that much when former players get into their 40s. Both players still have an intense desire to win and they try to be as unpredictable as possible, given tactics and strategies that play to their strengths. From my perspective, their skill sets were still largely intact from their peak playing days on tour. Though this could never be proven to any definitive degree, I think that they could still give some current ATP Tour players a run for their money. However, against the Big Four (Federer, Nadal, Djokovic and Murray) it would not be a close match. As anyone who plays the game knows, age makes a critical difference when competing against a much younger opponent. Obviously, there is a big difference of skill level when comparing players in their 20s to those in their 40s which is why, except for an occasional exhibition match, those types of encounters rarely occur. At 30-40 in game 11, Chang was able to get the break in Courier's serve by coming into the net and executing a lovely cross-court volley. Jim had absolutely no chance at getting to that ball from where he was standing along the baseline, near the imaginary vertical intersection with the T.

Chang's advantage, however, would not last as Courier immediately broke right back to send things to a tiebreaker. That game had numerous twists and turns which made for probably the most exciting game of the night. It had all the drama a tennis fan could want. Michael started with a service winner to go up 15-0 then lost the slight advantage with a forehand error that traveled beyond the baseline. He then went up 30-15 with an ace up the T which caught Courier out of position. Michael then extended his advantage to a match point at 40-15 with a service winner that Jim returned long. Then, things got very interesting.

Jim fought back to 40-30, Chang serving on a wicked volley winner from the baseline that had the crowd vocalizing their amazement at the skill level required to execute that shot. There are many current touring pros who would have had a great deal of difficulty getting that winner from the baseline. What made it all the more interesting was the fact that Jim simply treated that spectacular shot as routine. Had I hit that shot, which I can't do with anything close to the skill level exhibited by both of these guys, I would have been jumping all over the court; high-fiving any of the spectators I could reach in the front row! You just had to see the shot to recognize how amazing it was at such a critical juncture of the match. Had there been any television cameras around, I don't think it would be any stretch of the imagination to say that the shot would have made ESPN's top 10 shots of the day.

Anyway, Courier was still down match point. Michael then double-faulted to bring proceedings to the first of several deuces. Chang hit a service winner down the T to get the advantage but negated that with a forehand wide to arrive at deuce # 2. Michael then got another advantage courtesy of a forehand error long (beyond the baseline) by Courier. Predictably, that advantage did not last, either, because Jim absolutely crushed a smash at the net off a short volley by Michael to get to deuce # 3. Then it was Michael's turn to commit an error. It proved a costly one, from his forehand, that also traveled beyond the baseline to give Courier the advantage for the first time in this critical game. Jim did not waste this advantage and sent things to a tiebreaker off a wonderful overhead volley at the net for a winner that Michael didn't even bother to chase. The placement of that shot tells you how good it was because one of Michael's strengths in his tour days was his on-court speed. I can recall on numerous occasions how his competitors lamented the fact that with Michael, they had to hit 3-4 "winners" for each one that actually ended the point! Chang was typically able to chase down a ridiculous number of balls that his peers would not have even bothered to sprint after.

In the tiebreaker, Courier started out serving and held with no mini-breaks until the fifth ball of the breaker. At 2-all, Jim had a forehand error into the net, giving the slight edge to Michael, up 3-2 with the next two balls on his serve. Chang then raced out to a 5-2 advantage with a forehand winner to the ad side followed by an unfortunate backhand error from Jim that sailed long. Courier captured the next point on his serve on Michael's forehand error that also went long beyond the baseline. But Courier's forehand on the next point was not able to clear the net and he found himself down 6-3 with the match on Michael's racquet. At this point, you might have expected Jim to just mail it in and give up. To the crowd's delight, Courier went on the offensive with virtually nothing to lose and managed to win the next two points. The first one in that series came on Michael's backhand volley wide. The other resulted from a scorched smash at the net on a short ball to get to 6-5. Michael still had one match point on his serve and he did not waste it as he executed a fantastic forehand cross-court winner to close out the match, 7-5, in the breaker.

The second semifinal did not have nearly as much drama as the previous one did. It featured Todd Martin playing against Mark Philippoussis. While they were on tour, Mark held the head-to-head advantage in their four meetings from 1995-2002 with Philippoussis winning three of them. Ironically, their first meeting (in 1995) occurred just a few miles from where their 2014 encounter took place in a now-defunct tournament in Scottsdale, AZ. In case you are wondering, Surprise is a northwest suburb of Phoenix whereas Scottsdale is in the northeast. Martin's only win came the following year in the semifinals of the 1996 tournament in Memphis, TN. Mark was always known as a "power hitter" with his high-velocity serves and from my view, he has not lost much of his speed in that part of his game. Sitting close to the court, one tends to shudder at the impact one of his balls would make on an exposed arm or leg should the recipient unfortunately not connect with a return. Various injuries to his knees and ankles curtailed Mark's playing career and those problems have limited his playing activities on the senior circuit as well. Including his appearance in Surprise, he played in only four of the 12 events. He was wearing a left knee brace for his matches in this particular event.

Through the first seven games of this semifinal, there were no breaks of serve. Todd Martin broke that string, going down 3-5 on Mark's well-placed volley winner on the baseline. The next game (on Mark's serve) got to deuce and Todd held a brief advantage on an incredible net court drop volley that just trickled over the net. That particular shot required an unbelievably deft touch to avoid contacting the net with his body, which would have negated the point for Martin. Philippoussis brought things back to deuce on an absolutely crushed forehand volley winner. Mark then misplayed a backhand into the net to give the advantage back to Martin which was again, short-lived. Philippoussis then hit a service winner to take things back to deuce and then another service winner for the advantage. He then converted the next point for the match win at 6-3 to set up the championship match with Michael Chang.

After the match, I talked with Todd about his performance. "For as little as I am able to play, certainly nowhere near the level that Mark Philippoussis plays at, I was really pleased with my tennis. I was not real thrilled with, and this is really hard to say, the mental side of my game. You know, tennis is a lot tactical: do you play the ball there (gesturing with his hand to one corner of the room) or do you play the ball over there (on the other side of the room). But at the end of the day, what's most important (is) when you play well. I played well on the first few points of almost every game and then I laid eggs (and didn't play as well). Laying eggs isn't very fun," Martin exclaimed. Trying to be a little more positive, I pointed out that Philippoussis' serve was really flying and well placed. "Well, it was spectacular but at the same time, I was on it a lot (able to return his first serves). He also gave me a lot of looks at his second serve. If you get that many points started against Mark's (second) serve and have that many opportunities to break and don't, then you really deserve to lose 6-3. I think I had about 7-8 break points against his serve," Martin lamented.

I also asked Todd if there were any major differences between playing guys now in seniors events as compared to his encounters with the same people while he was on the ATP Tour. "I've got to tell you something. I first played (seniors tennis) in 2006. What struck me more than anything else was how similar the match-ups were ten, fifteen years on (from the time he first played on the ATP Tour)," Todd said. "You know, Aaron Krickstein still hit nearly all of his backhands cross court. If you didn't attack Courier on his second serve, he was all over you with his forehand. Stuff like this: it was all the same match-ups in spite of the fact that there wasn't as much pressure as compared to when we were all playing on the tour," Martin continued. "It really surprised me that everyone responded to "the moment" the same way. Those of us who get "tight" still get tight. Those of us who get nasty and feisty, still get nasty and feisty. The degree of engagement might be a little less in those moments, but the same player tendencies are still there and that was very surprising to me," Martin concluded.

Chang and Philippoussis played nine times on the ATP Tour, with Mark slightly edging Michael 5-4 in head to head meetings. Two-thirds of their meetings came on hard courts and Chang won the first four meetings between them. His last win was in a "dead rubber" in the semifinal round of the 1997 Davis Cup competition between the U.S. and Australia at the H.G. Fitzgerald Tennis Center in Washington, D.C. In their Cancer Treatment Centers of America match in Surprise, Mark started off the match serving and held, followed by Chang's hold to even the match at 1-all. Michael then proceeded to grab two break points to go up 15-40 on Philippoussis' serve and converted on his first opportunity with Mark's double fault to grab an early 2-1 advantage in the final match. Both players then held their next service game to take things to 3-2; Michael then held again to go up 4-2 in the match. Mark showed a little bit of rust in his game (as previously mentioned, he has only played in four of a possible 12 tournaments in the 2014 PowerShares Series tour) and quickly was at a disadvantage in his fourth service game at 15-40. Michael broke Mark as the result of a forehand error into the net from Philippoussis to go down 2-5 in the match. Michael then served it out at love to win the title, 6-2.

On April 7, 2014, Horizon Media announced the acquisition of Inside Out to further expand Horizon's presence in live sports event proprietary content. "The importance of live events continues to grow as people clamor for unique 'as it happens' experiences and the thrill of appointment viewing that the DVR just cannot deliver," said Bill Koenigsberg, CEO, Founder, and President of Horizon Media. "This acquisition further expands our creative content and sports and event production capabilities, putting Horizon firmly at the front of creating the most exciting and highest rated audience engagement opportunities for our clients."

The following day's mixed doubles event was also a lot of fun to see as Anna Kournikova flew in from Miami to team up with Jim Courier against the tandem of Todd Martin and Tracy Austin. While the players were not wearing microphones, they were quite talkative during the match and could easily be heard in the small stadium (seating capacity of about 2,000 spectators). Her singles career lasted from 1994 - 2003 and, like Mark Philippoussis, injuries cut short her time on the WTA Tour. Critics will point to the fact that she never won a tour-level WTA singles title. Supporters will counter with the fact that she did win two women's doubles major titles (Australian Opens with Martina Hingis in 1999, defeating the duo of Lindsay Davenport and Natasha Zvereva, 7-5, 6-3 and in 2002, defeating the tandem of Daniela Hantuchova and Arantxa Sanchez-Vicario, 6-2, 6-7 (4), 6-1). Looking at her form in 2014, I thought that she can still play some high quality tennis and that is not a charitable comment on my part, either. I'm serious; her competitive fire was extremely high, which led to some amusing reactions from her peers on court. Some of the looks she got off a few of her spectacular shots had them gesticulating "you do realize that there is neither points nor money at stake here, right?"

In the mixed doubles match, the format was an eight-game pro set, with the winner having to win eight games rather than six with a margin of two to win the match. There were some playful moments between the players as well as some serious tennis. At 1-all in the first (and only) set, both Martin and Courier held serve and Tracy Austin was next to serve. Courier loudly proclaimed "I'm coming for you, Tracy" and she said something like "Bring it on, baby." Jim subsequently obliged, absolutely crushing her first serve towards her right shoulder blade. She screamed in terror and had to dodge out of the way to avoid a serious bruise. While there was no poor intent on Jim's part, he hit the ball hard enough that had it struck her, it would have made an impression in a very literal sense! Of course, the crowd realized what was going on and laughed at her display of her emotion. And then Austin came toward the net, pointed her racquet at Courier and essentially told him that he'd better watch his back because you know how paybacks go!

Then things turned a little playful as the players did a version of a net court drill where the object is to keep the ball in play for as long as possible with all four players playing in the middle of the net court box. Balls were not hit hard, but there were some seriously difficult places where the players had to return volleys in order to keep the drill alive. At one point, Anna Kournikova shrieked to Courier that Todd "was so darn tall!" as she tried without success to get a volley over his head. Given that Martin stands 6'6" coupled with his long arms at full stretch; that shot would have had to have been the proverbial "moon ball" to clear his reach. Jim laughed at Kournikova's remark and said "I know!" while play continued.

Despite her sizable height disadvantage, Kournikova was apparently determined to get a ball past Martin. In one volley that was just out of reach for her, Anna charged the baseline (she was close to the net at the time) and did a full overhead, backhand, stretch. She actually had to jump into the air, to hit a shot back towards Martin. Most people who tried that shot would not have been able to control the outcome. Likely, the ball would have been blasted off court into the stands given the player's momentum away from the net. This particular shot had about a difficulty level of 15 on a 10-point scale if you know what I mean. Everyone on court and in the stadium was amazed that she even got to the ball, let alone the fact that she hit a vicious winner off that shot that landed right at Martin's feet. Todd had absolutely no chance to return fire and reacted with a "what the heck did I do to deserve that one?" which had the crowd laughing at both the absurdity of Anna's shot; the fact that it landed where it did for a winner and Todd's reaction to the entire sequence. In another instance of on-court joking, Kournikova was ready to serve but both Austin and Courier were in the midst of a conversation across the net. Looking agitated, Kournikova testily asked Courier "are you ready, yet?" to which both Courier and Austin replied rather loudly, "NO!" and continued their discussion. Whatever they were talking about clearly did not involve tennis. Anna then looked highly irritated with her partner and yelled "OK, I'll wait" which made the crowd laugh again.

Both Courier and Martin were broken to take the match to 4-2 with the team of Anna & Jim having the advantage. The next comedic routine came in what I'll call the "instinct" drill where the controlling player (in this case, Courier) would call out the shots for his partner to hit at the last possible moment. Naturally, the aim was to leave the least amount of time possible for Kournikova to react to his command of "YOURS!" While Courier's intention might have been to embarrass Kournikova (in a light-hearted manner with no ill intent), Anna had other ideas. Perhaps this particular drill, which came in a very competitive match, merely stoked her already high level of competitive fire because what happened next just defied simple description. On several balls that Courier called for her to hit, she literally raced across the court to strike some absolutely wicked shots with significant velocity that stunned both Martin and Austin. On one of those occasions, Kournikova drilled a volley that looked like it was going to land well beyond the baseline. Martin ducked out of the way of the ball since he was standing near the net thinking that it was going to land well long. Of course, the ball did not go out and instead just dropped right on the baseline. Had I not seen the volley I just would not have believed it. Clearly, the other players on court did not believe it either; and their view was better than mine. Anna dismissed the awed reactions with the comment "I'm just hitting the ball, I don't know where it's going!" which of course was not true.

Kournikova was broken on Courier's error into the net to reduce their advantage to 5-3 and Jim played the role of the "weaker partner" to the hilt, much to the delight of the assembled crowd. Martin then held serve to take the match to 5-4 Courier / Kournikova but the last point of that game was especially memorable. On the deciding point (it was deuce with no-ad scoring), Martin grabbed four balls and threw all of them into the air at the same time. Courier calmly struck one of them which prompted Martin to crush a volley winner right down the line in the doubles alley (landing in) to reduce their deficit to 4-5. In the next game, Anna absolutely drilled Martin with a wicked shot on an overhead smash to which Todd winced in "obvious pain" (he was joking). He then requested the same ball from Anna, intimating that he was going to put it in his trophy case at home since it left its mark on his thigh. Preparing for a return smash from Martin on the next point (which never came), Anna crouched below the net to which Martin laughed rather loudly. It was that kind of match: serious tennis intermingled with some serious comedy by all parties concerned. Both Anna and Jim won the match, 8-6.




---
If you wish to provide a comment to the author of this Wild Cards column, please use this form. Tennis Server will forward the comment to the author.



Wild Cards Archives:
1998 - 2003 | 2004 - Present
If you have not already signed up to receive our free e-mail newsletter Tennis Server INTERACTIVE, you can sign up here. You will receive notification each month of changes at the Tennis Server and news of new columns posted on our site.
This column is copyrighted by the author, all rights reserved.
---