The Tennis Round Table:
Interviews With Jim Courier, Todd Martin
& Mark Philippoussis in Arizona
By Vince Barr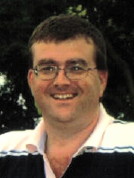 Vince Barr
At the Cancer Treatment Centers of America Tennis Challenge in Surprise, AZ earlier this year, I had the opportunity to sit down and talk with the likes of Courier, Martin and Philippoussis. Our conversations were shorter than the typical Across The Net series I do, so I came up with the Tennis Round Table concept as an occasional feature to run as a Wildcards article. You might recall that I have already done two Across The Net features with Jim Courier and one with Todd Martin. However, the content in this article differs from those articles since I had new questions and they had some new experiences to talk about since the last time we spoke.

For example, with Courier, we talked about the development of several up-and-coming American men's players like Bradley Klahn, Jack Sock, and Ryan Harrison's attempt to get some consistent results at the ATP Tour level. We also discussed the effects of John Isner's unavailability for the first round of Davis Cup this year in San Diego where the U.S. squad lost to a British team headlined by Andy Murray. In Todd Martin's case, he was recently appointed as the incoming CEO of the International Tennis Hall of Fame, which will become effective on September 6th this year. We discussed his new role and a few of the challenges he will inherit as he transitions to that job, replacing the current CEO, Mark L. Stenning. Many of you might not have heard about Mr. Stenning, but he has worked for the Tennis Hall of Fame in a variety of roles for the last 35 years, including the last 14 as the CEO. So, you can only imagine how big of a challenge Martin has as he embarks on his new professional responsibilities this coming autumn.

In Mark Philippoussis' case, I had hoped for a longer interview with him to serve as an Across The Net feature. Unfortunately he was short of time and I only had about 5-10 minutes with him. We talked about his experiences in Davis Cup, including that 1997 semifinal in Washington, D.C. which I attended. That U.S. team featured an in-form Pete Sampras, who was near his professional peak in terms of his tennis dominance, along with Michael Chang, who ended that year ranked 3rd in the world. They squared off against Patrick Rafter, who had just won the U.S. Open over Greg Rusedski the previous week for his first of two U.S. Open championships. That year, Mark had won three tournament titles on three different surfaces╩(Scottsdale-Hard, Munich-Clay and Queen's Club- Grass)╩and would finish with a year-end ranking of 18th in singles. That particular Davis Cup tie also featured the Australian doubles tandem of Mark Woodforde and Todd Woodbridge, who came back from a set down in that doubles rubber against Sampras and Martin. In this Cancer Treatment Centers of America Tennis Challenge, Mark served as an injury replacement for Pete Sampras, who had injured his right shoulder earlier this year causing him to miss several Champions Series tennis events. So, naturally, I asked him for this thoughts on facing Sampras in his career (he went 3-7 against him).

The format is consistent with previous interviews I have done for Tennisserver where I quote the player's comments and indent them whereas my questions are flush with the left margin to preserve clarity while hopefully avoiding repetitiveness.

Let's start off with Todd Martin!

Congratulations on being named the new CEO of the International Tennis Hall of Fame. Talk a little bit about what your role is going to be with that organization.

"Well, I don't start until April 1 (of 2014); initially I'll be the CEO-designate which is a nice way of saying that I will eventually be the CEO. For now, I will be working alongside the current CEO, Mark L. Stenning; collaborating but also, and this is very important for me, learning the business side of the organization from him."
Will you have any involvement with the nominating process for inducting retired tennis professionals in the hall of fame or are you just going to concentrate on the business side of things?

"There are four key responsibilities: (1) oversee the tennis clubs that are there (in Newport, RI on the seven-acre International Tennis Hall of Fame campus) - outdoor grass court club, indoor hard courts; (2) Oversee the museum; (3) Be the tournament director for the ATP event that is there (a 250-level series event; note that Todd will begin that particular responsibility for the 2015 tournament and this year, he will observe a lot of the behind-the-scenes work that goes into fulfilling that responsibility); (4) Oversee the enshrinement of the (new) hall of famers and be the liaison with the (past) hall of famers. It's a 501(c)(3) (i.e., non-profit organization under the U.S. Internal Revenue Service regulations) so I will also participate in development (fund raising). There are several different facets of the business and I will be involved in all of them; oversee all of them in some way, shape or form but I will have more significant involvement in a few of those areas than in others (that don't need as much of my attention). I will be way out of my league in certain elements but I think that position has some value so that I don't come in and try to tell people how to do their jobs."
You mentioned overseeing the actual enshrinement ceremony for the induction of the new hall of famers. From an external, outsider point of view and from my one experience attending that function (to watch Pete Sampras and Arantxa Sanchez-Vicario get inducted in July, 2007), it seems like previous hall of famers were not all that involved in the process. Is that something you are looking to change?

"Well, one of the very important things that I'd like to address is to get the previous hall of famers back (to Newport) and get them more involved and supportive of the hall of fame. When Pete Sampras was inducted, I was there, Jim Courier was there. It should be a celebration experienced by John McEnroe, Jimmy Connors and people like that. So, ideally, we will get to a point where the weekend has that "fraternity" feel to it. I think that currently, there's usually one or two that come back. So, hopefully, we can grow that aspect of that weekend."
The last time you were here (in the Cancer Treatment Center of America tennis tournament back in October, 2012), I forgot to ask you what you majored in during the two years you spent at Northwestern.

"I majored in linguistics."
Really?

"Yeah" (laughing)
What language did you select to partner with that major?

"Linguistics is just the general study of language."
I know, but most places you would also have had to major in a specific foreign language to go along with that specialization.

"You know what? In fact, it was surprising to me that I didn't have to select a foreign language to be in that program. Of course, maybe if I had stayed in school longer (he was just there for two years) I might have had to choose a foreign language."
Mark Philippoussis

In addition to your 11 singles titles, you also won three ATP Tour doubles titles. What are your memories from your doubles activities while you were playing professionally?

"When I was playing with Rafter, we won Queen's (in 1997; they defeated Sandon Stolle & Cyril Suk, 6-2, 4-6, 7-5), but lost in the semifinals of Wimbledon (in 1996 to Mark Woodforde and Todd Woodbridge in three sets). We ran into them a lot in the later rounds and I remember losing to them in the semifinals of the U.S. Open (in 1996). Pat and I did make it to the finals in Cincinnati (in 1997) but lost to them again. However, we did beat them at Indian Wells in 1997 but lost to Knowles and Nestor in the finals of that particular tournament."
You were an integral part of the Australian Davis Cup team back in 1997 when you faced the U.S. squad in the semifinal round in Washington, D.C. What do you recall from that weekend?

"I remember the guys who played, Pete and Michael Chang. Patrick (Rafter) started off playing Chang and I got to play Pete (in the second rubber). We knew how well those guys played but of course, with Davis Cup, it is an entirely different story. The tie was in Washington, on their turf and no matter what or how well we played (going into the tie) it was going to be incredibly tough (to come out with a win). The fact that it was on their home soil was also a huge advantage for them. Pat (Rafter) was coming off a U.S. Open win and we ended up losing, 4-1. Pete was always going to be tough and in my match with him, I got down rather quickly (he lost the first two sets, 6-1, 6-2 and raised his level in the third but still lost in the tiebreaker, 7-5)."
How difficult was Sampras to play on tour? You beat him at the 1996 Australian Open in the Round of 32, 6-4, 7-6 (9), 7-6 (3).

"Obviously, he was an incredible player, won 14 grand slam singles titles. He was one of the best of all time, without a doubt. I played Pete 10 times, won three of them. I wasn't scared to play him and I really liked playing him because of the challenge he presented on his serve. You know, my approach was to try and hang in there, make him play, hopefully get to his second serve where I would chip and charge, put some pressure on his backhand. On my serve, I was usually able to hold it quite comfortably. He would slap forehands to return my serve and not really grind it out until it got to 4 or 5-all (in the set) and then he would tend to grind it out a little more. It was very different playing Andre (Agassi) where you knew from the word "go" that he would be holding serve and it would be tough to break him. Then when you were serving, if you were not on, he was going to be hitting passing shots; he (Agassi) had the best return in the world. That's the difference right there, comfort-wise. I could feel my way into a match with Pete whereas with Andre, that strategy did not work. You had to be ready from the start of the match or else you really didn't have much of a chance against him (he won only two of eight matches against Agassi for a success rate of only 25%)."
Vince note: in the 1997 Davis Cup semifinals, Mark had the second rubber and lost to Pete in straight sets, then played Chang in a dead rubber where he also lost in straight sets to Michael, 7-6 (5), 7-6 (2). In his career, he played Michael nine times and managed to win five of them (56% winning percentage). He also won four of his six matches against Jim Courier, for his best winning percentage against the Big Four (Chang, Courier, Sampras and Agassi) at 67%.

Jim Courier

Last year, Rafael Nadal harshly criticized the ATP Tour about the preponderance of hard courts on the circuit; basically making the tired old argument that the difficulties of playing on them so much were essentially causing too many player injuries. What is your response to that?

"I wish I had known that you were going to ask this question because I actually had this data from Greg Sharko (the ATP Tour Director of Media Information), who, as I'm sure you know, is the guru of statistics regarding anything on the Tour. In contrast to Rafa's claims, I don't think that the data showed that there is an outlandish amount of tournaments on hard court today as compared with years ago. Now, there may have been more clay court tournaments back in the day, but you have to look at it from a per week basis as to what's available. You have to really think it through and do the math and this is not a strength of the players and I will grant you that in my day as a player, I was just like them. I didn't always think through things the way that I do today. (In my own defense, as a player) I couldn't because I was focused on the day-to-day grind of the Tour. So, I (understand) that is what every player goes through because I've lived it and I know what it is like."

"Players just don't see the big picture. What Rafa (fails to understand) is that his career, as great a champion as he is, if he played in another era where there was a bigger differential in the speed of the bounce off the playing surface, he would not be what he is today. He would not have been able to win Wimbledon (with faster courts); at least, I don't think he would have been able to do it. But you know what? Players want things to be PERFECT (Courier's emphasis). You know, I didn't want speed guns on the court when I was playing because it made me think how fast I was serving as opposed to winning the match. So, his comments really didn't make a lot of sense, but I get it. We're all crazy when we are playing; you have to take everything with a grain of salt when it comes from a player; speaking from what I remember from my insane self, back in those days, too."
When Martina Navratilova was here a few years ago, she made an interesting comment about the changes in the grass surface at Wimbledon from the late 1990s to now. She cited Pete's win over there in 1998 vs. Goran Ivanisevic, where Pete won 6-7 (2), 7-6 (9), 6-4, 3-6, 6-2. While the match went the full five sets, there were almost no rallies of more than three shots; it was serve, ace, serve, ace and so forth. Anyway, she thought that officials at the All England Lawn Tennis Club basically over-reacted and put way too much rye grass in the mix which had the effect of slowing things down dramatically. Do you agree with her assessment that they went too far? If her views are correct, that would explain why people like Nadal could actually win that event whereas the in the 1980s and 90s, it was a rarity for Spanish players to even enter that tournament. A good example of this is the career of Alex Corretja (active from 1991-2005) where he played Wimbledon only four times in his 14 years on tour and never got past the second round.

"Well, I think that if you want people to be successful serving and volleying, you have to readjust the court. If you like what you see now, and I actually do, I think we have been blessed with some incredible matches. However, I don't think we see the diversity of playing styles that we used to see. But having said that, I don't think that we are poorer in this generation as a result of that occurring. Now, there may be other generations of tennis, where we were not as blessed, especially in the men's game, where players can play multiple styles."
Personally, I miss the serve and volley style.

"Well, it will come back if they adjust the balls and they adjust the courts. It wouldn't take long but the problem is that kids don't see it, so how do you teach kids to serve and volley? You need coaches that remember that playing style so that they can teach the kids how to play it. But the kids don't see anyone doing it anymore so there are no role models, either in the men's or women's game, to encourage the comeback of the serve and volley."
Who decided to play the first round of Davis Cup on clay this year? Was your vote the controlling one?

"I listen to my players; they are the ones who are going to play on it, not me."
Murray is a very accomplished player on clay.

"You don't think about Murray; you assume that Murray will be a "tough out" regardless of which surface we play on. You think about the other players and your doubles team. Those are the points that you have to win. That's what you focus on. While Murray is an accomplished clay court surface player, he will be the first one to tell you that it is his worst surface to play on. So, the choice of surface was just a convenient outcome, not the reason we went with clay."
One thing that the commentators failed to mention was the fact that the Bryan Brothers are 8-0 in Davis Cup ties played on clay (now 9-0 with their win in San Diego in the third rubber of the tie) and I personally thought that had something to do with why we went with clay.

"As I said, it was a team conversation and when we first talked about what surface we wanted to play on, Donald Young was not in that particular discussion."
Well, sure, there probably wasn't a clear path to victory without your big guy (i.e., John Isner, who stands 6'10").

"One thing that slipped through the cracks was that we planned on having John in there, not Donald. People in the U.K., especially in the media, are antagonists, and that's fine, that's their job (to create controversy). But reality is reality; we picked the surface based on what our players wanted and what we can give them."
What are your thoughts on Bradley Klahn?

"I'm excited about Klahn, I think he's done a great job maximizing his potential. He's been at it for a while; we had him as a practice partner (for Davis Cup) in 2011 in Austin and he's worked hard. I'd like to see him have some (ATP) Tour success; he's had great Challenger (level) success. Now's the time for him to take that next step forward. He's impressed a lot of people. I remember Ivan Lendl telling me after this year's Australian Open that he was really impressed with how Brad played there (Vince's note: while Brad lost in the first round to Grigor Dimitrov in four sets, he did win the first set in a tiebreaker, 7-6 (7), 4-6, 4-6, 3-6). He just hasn't been able to replicate the success he's had at the Challenger level on the ATP Tour, so we'll just have to wait and see how his career develops. I do think it's coming, though."
What do you think about Jack Sock?

"He had a good win this year (talking about his quarterfinal appearance in Auckland, New Zealand, where he beat Tommy Haas in straight sets; 4 & 4 when Haas was ranked 12th in the world vs. Sock's # 100 ranking) though he did not play well in the desert (at Indian Wells where he lost to fellow American Tim Smyczek, 4-6, 6-1, 4-6). He knows that he needs to do a better job of that (being more consistent). He has a lot of upside and if he can meet his moment, start to put the work in on a consistent basis, he can be a very good player. We'd all love to see him do well and are rooting for him to do so. This is a good year for him, a big opportunity."
Why is it that Ryan Harrison has not had breakout success on the ATP Tour level?

"He's in the same boat that Sock finds himself in. Ryan has recommitted himself to the sport and had a really good off-season in terms of training. And I think that he needs some momentum and has had some really brutal draws. However, I like the way he is committed, I like the way he's focused and his professionalism right now. It just needs to translate into some wins and with that comes momentum and then he can get going."
He's got a favorable draw right now with Del Potro out (at the Sony Open Tennis Tournament in Key Biscayne during the last two weeks of March)

"He does, but you have to take advantage of those moments and that means not thinking about it and playing one match at a time. He had a nice win over Delbonis in the first round (6-2, 6-4) to get things started."
Is Ryan Harrison perhaps a little too emotional on the court? Is that part of the reason he has been so inconsistent?

"Well, I think that you can't be someone you're not and Ryan is a fiery guy and for him, it's all about channeling that energy and doing it the right way. There were some matches where he has been too passive and other ones where he's been too emotional. It's all about finding the right balance. That's really something all young pros need to figure out (to be successful). I know, because I lived it. I was very emotional myself as a young player and I backed off of it which really helped me."
What did you tell Donald Young after he lost his first rubber Davis Cup match to Andy Murray in San Diego?

"I told him that he needed to get ready for the fifth (and deciding) match."
Roger Federer has made some news in the past few years by experimenting with different racquet sizes and so forth. What does that do for a player at his level? Isn't there a tradeoff between size and controllability or does that have to do with string selection more so that the size of the racquet a player happens to be using at the time?

"Racquet size is all about comfort. So the challenge for Roger was getting comfortable with one that was different than what he had been playing with for so many years. It is an adjustment aerodynamically; the bigger the racquet, the more it will be affected by the wind and the area that you are hitting through. You have to learn how to control that and then get used to the forces that resist you. I think he has done a good job with it. He talked about it down in Australia when he said that 'I'll know by March where I stand with my body and racquet' and I think he's in a pretty good place right now."
How do player rivalries change from your tour days to a senior's event like this?

"They don't change! The player's weaknesses are still their weaknesses, their strengths are still what they excel at and the matchups are still the same as well. Typically, it comes down to execution."
---
If you wish to provide a comment to the author of this Wild Cards column, please use this form. Tennis Server will forward the comment to the author.



Wild Cards Archives:
1998 - 2003 | 2004 - Present
If you have not already signed up to receive our free e-mail newsletter Tennis Server INTERACTIVE, you can sign up here. You will receive notification each month of changes at the Tennis Server and news of new columns posted on our site.
This column is copyrighted by the author, all rights reserved.
---