Roger Rolls Through 300;
Serena Wins First Championship In Cincinnati
By Vince Barr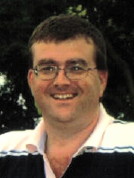 Vince Barr
The number "300" in sports usually denotes a significant accomplishment whether the person is competing in professional (or amateur) sports or serving as a coach. For instance, bowlers strive to record a perfect game with a score of 300 pins knocked down. If you happen to be a college basketball coach, recording 300 wins over your career usually means that you're going to be elected into the hall of fame. Starting pitchers in Major League Baseball work towards accomplishing 300 wins in their professional careers. Those that do are, at a minimum, in very rarified company. To give you some idea about that particular accomplishment, over the entire history of MLB, only 24 starting pitchers have managed to earn that particular accolade. The history of MLB goes back more than a century as well. A similar record few number of relief pitchers have been able to record 300 or more "saves" in their career. That list contains 26 players.

The unstated (and probably, under-appreciated) fact that accompanies those achievements is that those players have been competing for a long time. A certain amount of luck is involved. Athletes have to be able to avoid long-term injuries. Genetics probably plays a role in their ability to avoid injuries or return to competition quickly after one. It goes without saying, even though I'm about to do so, that a stellar amount of talent is required to strive for such lofty goals, regardless of which sport they play. You might even make the argument that psychology also has a role to play as well. They have to learn mental toughness and develop an ability to turn personal setbacks into positive outcomes. Certainly, the most positive people on the planet seem to be engaged in high levels of competition whether that's in athletics or some other field.

So it is with Roger Federer, who recorded his 300th win in Masters Series tournaments in Cincinnati en route to winning his record sixth singles title in the Queen City. There are only nine events on the annual ATP Tour calendar that qualify as a Masters Series event, where the winner earns 1,000 rankings points for taking home the championship. Of the nine, three are in the United States (Indian Wells, CA; Key Biscayne, FL and Cincinnati). One is in Canada; either Toronto or Montreal, depending on the year, as those cities alternate hosting the best men and women's players at the annual Rogers Cup. Four of the nine events are in continental Europe: Paris, Madrid, Monte-Carlo and Rome. The last of the nine Masters Series events is in China (Shanghai) but that event is played a few weeks before the one in Paris, which occurs around the end of October.

The playing fields for these events constitute the hardest draws as all the top players are playing and the tournament is played in a one-week format. The only two exceptions to that rule are the events in Indian Wells and Key Biscayne, which both feature 96-player formats. Those two events take about a week and a half (10 days) to play through to the conclusion of each event. The winner has to play at least six matches if they are seeded highly enough to earn a first round bye. Otherwise, the winner needs to win seven matches, which is the same as at a grand slam tournament.

The Masters Series events consist of the "most important" tournaments on the Tour calendar since all the grand slams are not administered by the ATP. Obviously, the slams stand out by themselves as the most important events of the year in terms of prestige, prize money, ranking points and global attention. But the Masters Series events are not far removed from the slams in terms of importance. Sometimes, it is harder to win a Masters Series event than it is a grand slam event because the playing schedule is compressed. If they have a first round bye in a Masters Series event, they get one day off during the week if they play their way through the finals. In a slam, finalists have every other day off (unless they are also playing in a doubles event). Then there is the level of competition. It is not uncommon to have to play people ranked in the Top 50 during the week of a given Masters event. In a slam, there are obvious mis-matches with players ranked outside the Top 100 who are drawn to play those in the Top 10, for example.

While upsets do occur, they don't happen on a regular basis, which is why when they do, media attention goes through the roof. You don't have to look far for a current example. Let's be honest: who among you picked a U.S. Open final between Kei Nishikori of Japan and Marin Cilic of Croatia? Further, who picked either one to upset Novak Djokovic or Roger Federer in the process? Aside from hard core fans of either player in their respective countries, which of you even knew who these players were? Nishikori and Djokovic had only played twice prior to their semifinal encounter in this year's U.S. Open and the series was even. Cilic and Federer had played five times previous to their semifinal at the U.S. Open and Roger had won all five matches, three of which came in straight sets.

While it is rare for them to admit, players tend to view a Masters Series event as "paid match practice" in preparation for the next grand slam event. That's not to say that they don't give their best effort because they do. There are a significant amount of rankings points to earn and prize money is typically very good. Roger earned $638,850 for his week of "practice" in Cincinnati and of course, the 1,000 singles ranking points. If it is true that players view a Masters Series event as great preparation for the next grand slam event, you could make an argument that both the Western & Southern event as well as the Italian Open fulfill that role best. Why? Geography plays an important role as both Cincinnati and Rome are within a 1-2 hour flight from the next grand slam which conveniently starts the week after both events conclude. Roger won his sixth Cincinnati title on August 17th while the U.S. Open started on August 25th. Novak Djokovic won this year's Italian Open on May 18th while the French Open started literally one week later on May 25th. Rome is 684 miles from Paris while Cincinnati is only 583 miles from New York's LaGuardia Airport.

Top players usually take the week off prior to the start of a major to rest, recover and do some light practice work. That rest is critical before beginning the marathon required to win a major in two weeks with seven matches in a best of five-set format. To be able to compete at a high level tournament that is also relatively close to where the next major will be contested is the best of both worlds. They can go "all out" to win a Masters Series event and be in the next major city usually the same day they lift the trophy in either Cincy or Rome.

The fact that Roger Federer has now won the Western & Southern a record six times (2005, 2007, 2009, 2010, 2012, 2014) is an amazing accomplishment all its own. Twice he has won the U.S. Open after winning in Cincinnati (2005 & 2007). Once he won the Western & Southern but fell in the finals of the U.S. Open to Juan Martin del Potro in five thrilling sets (2009). In recent years that he's won in Cincinnati, he followed that up with a semifinal loss at the Open to Novak Djokovic (2010) and this year to Marin Cilic. He also lost in the quarterfinal round to Tomas Berdych in 2012.

Roger began playing in Masters Series tournaments at Key Biscayne in March, 1999 and promptly lost to Kenneth Carlsen, 5-7, 6-7 (4) in the first round. At the time, Carlsen was ranked # 106 and Roger was not far behind him with a ranking of # 125. At that time, Federer's professional career, which started in 1998, consisted of 11 matches (prior to encountering Carlsen) with a pedestrian record of 6-5. Throughout his career in Cincinnati, Roger has recorded a 37-8 record, good for a winning percentage of 82.2% with the aforementioned six titles. I was curious to see how Roger's performance in Masters events stacks up with his peers (i.e., Nadal, Djokovfic and Murray) who are the other members of the Big Four. So I put together this Excel spreadsheet which you can download and open. It shows match records (wins and losses), winning percentages, tournament titles and number of appearances at each event. Because longevity is often the best measure of success or failure, I put in place a few restrictions regarding using winning percentages to improve the significance of the rankings I came up with.

While Masters events don't change all that often, there have been a few changes in the last 10-15 years that have a slight impact on the players involved. For example, two events in Germany were Masters events but are not in that class at present (Hamburg and Stuttgart), so results from those tournaments were not considered in ranking winning percentages. The Masters event in Shanghai, China, is a recent addition to the line-up as that event has been played five times, counting this October. Results from that event have also been ignored. To make things more objective, any Masters event that a player has not played at least five times has been ignored from a winning percentage standpoint.

The number of "five" is not random as the data sorted itself out when looking at the number of appearances at each event by the players under consideration. Each of the Big Four have played all the other current Masters events at least seven times. For non-current Masters events, the number of appearances did not matter. Since the tournaments are no longer at that level, it made sense to exclude them from the rankings. And the only person among the Big Four that was really affected was Roger Federer, who played Hamburg eight times (with four tournament championships and a record of 29-4). Roger also played in two Masters events (record of 1-2, no titles) in Stuttgart while none of the other three players ever have. From a total wins standpoint, or number of Masters titles won, those events do count. But the primary means of comparison should be, in my opinion, based more on a winning percentage. And that particular measure should be biased, in my opinion, more towards a career orientation that takes place over multiple years rather than a much smaller subset of their playing activity.

To see the potential effect of a bias, you can look at the raw data on the aforementioned excel spreadsheet. Andy Murray has absolutely owned the Shanghai event with 12 wins in his 13 matches there. Now, that record constitutes only three appearances in Shanghai and he walked away with the tournament title twice. That explains his career winning percentage of 92.3%, which would have placed him third behind Rafael Nadal's record in Rome and Monte Carlo. But dive a little deeper into the numbers and you'll find that from a career win / loss percentage, those events are not even slightly comparable despite the fact that the winning percentages are.

The first "cut" in the data is number of events played. As previously mentioned, Murray has played in three Shanghai Masters events. The most he could have played in was four. So the issue is not whether he played or did not play. Rather, the issue is that the Shanghai event hasn't been contested enough to qualify as a peer event relative to the other members of the Masters 1000 Series events, if that makes sense. Rafa has played in Rome for 10 years and Monte Carlo for 11. If you ignore the number of appearances and just look at winning percentages alone, the top 3 are Nadal at Monte Carlo (94.3%); Nadal at Rome (93.8% rounded) and Murray at Shanghai (92.3%). But number of appearances do matter.

The significance of someone doing well, as Nadal has done in Monte Carlo for 11 years far outweighs Murray's accomplishments in Shanghai in three appearances. Nadal won Monte Carlo in eight consecutive years (2005-12) and was a serious threat to make it nine straight years until Novak Djokovic beat him in the finals there in 2013. He has a 50-3 win / loss record at Monte Carlo. Or, look at Rafa's performances in Rome; he has won the title seven times (2005, 2006, 2007, 2009, 2010, 2012 and 2013) with a record of 45-3. That equates to a winning percentage of 93.75%. I can't think of many examples where a single tennis player has dominated a single event, grand slam or otherwise, as Rafa has done along the French Riviera and Rome. In fact the only one that comes to mind is Rafa's play at the French Open, where he has only lost ONCE in 67 matches with nine titles in 10 appearances.

Even Roger's play at Wimbledon, as impressive as it is with seven titles in 16 appearances, pales by comparison. Simply put, I would contend that Murray's winning percentage in Shanghai of 92.3% is not comparable with either one of Nadal's performances in either Monte Carlo (94.3%) or Rome (93.4%) because of the number of times he played there. And for all you Murray fans out there, that is not a slight against the talented Scotsman. Establishing a rule and consistently applying it across the board erases any contention of favoritism. The rule is designed to correct for a limited sample size and / or to eliminate former Masters Series events from being a factor in career win / loss rankings for the Big Four.

Having said all of that, Nadal currently leads the tour with a total of 27 Masters Series wins, which is the best of all time with Federer at 22 and Djokovic with 19. Andre Agassi captured 17 such titles throughout his career whereas Pete Sampras won 11 of them. As far as career winning percentage at all Masters Series events, which includes all such events that a player has contested throughout his career, Rafa ranks first at with an overall record of 281-54 (83.9%) with Novak coming in 2nd at 80% (220 wins against 55 losses) and Roger pulling in 3rd at 77.4% (304 wins vs. 89 losses). Andre compiled a 209-73 career mark in Masters events (74.1%) with Pete winning 73.1% of his Masters matches (190 wins vs. 70 losses).

Roger was not focused on his 300-win accomplishment in Masters Series play but once the media asked him about it, noted that "it's nice to reach such (a) milestone, you know. (I've) been around (for a long time) and I was one of those guys who struggled early on in the Masters 1000. (The quality of competition in these events is difficult) because (you're competing against players who are usually ranked in the) top 50; (sometimes, they are in the) top 20 (and occasionally, they are ranked in the) top 10. (The accomplishment feels good because) I know how hard it is to win all these matches," Federer explained.

Ironically enough, one of his most difficult matches was his first one in Cincinnati this year, against Canada's Vasek Pospisil, who was ranked 46th in the world coming into their Round of 32 encounter. As is the case every year in Cincinnati, the top 8 seeds receive a first round bye (i.e., Round of 64). Roger played in the finals of the Rogers Cup in Toronto the week just prior to the Western & Southern Open, losing to Jo-Wilfried Tsonga, 5-7, 6-7 (3). Ordinarily, you would think that a "late" start would work to the higher seeded player's advantage. But Roger noted that "The transition (from Canada to Cincinnati) is always a tough one. We don't have enough days (in between events). We just hope to get through the first match (then go from there)," Federer said. (Here) you are playing against a guy who has been here for a number of days. He has gotten used to the skid of the ball, the bounce of the ball (and) the way it travels through the air," Federer noted. "We play so close to the line and margins are so small that sometimes we just miss a few shots here and there just because of not having played enough in these conditions, and that can cost you the match," Federer opined.

From an elite player's perspective, there needs to be one week between the conclusion of the Rogers Cup in Canada and the start of the Western & Southern Open in Cincinnati. It is quite rare for the same player to win both events in the same year; something I noted in last year's Cincinnati column when Rafael Nadal managed to win both events. And therein lies the distinction between top players and those outside the Top 50, for example. If a player is outside of the Top 50 on a consistent basis, that usually means they are losing matches before getting to the quarterfinal round. As such, they have several days off prior to the start of the next big event, be it a Masters Series event or another tournament on the ATP Tour Calendar.

Those guys (outside the Top 50 for instance) would prefer to play a tournament every week, or perhaps three events in a four-week span and many of them do just that in order to build their rankings. But top players are playing to the end most of the time they are in a tournament, so the time off issue becomes more important to them. When factoring in the time to travel to their next tournament as well as all the adjustments they have to make, time off is the biggest issue for them. It is impossible to please both parties (to say nothing of the individual tournaments themselves) which is why the calendar issue has largely remained unchanged in the last several decades.

Several years ago, Federer complained about having to play a first round match after winning in Canada. This was back in 2006, when he beat Richard Gasquet in three sets to win the Rogers Cup but lost in his second match in Cincinnati to Andy Murray in the Round of 32. "I don't want to disappoint the fans, the tournament and myself," Roger explained. "But at the same time, you've got to be a bit realistic. Winning back-to-back Masters Series, 12 matches in 13 days, it's just basically impossible. If they don't start changing, you know, giving maybe the seeds any byes, I don't see any point why players should play back-to-back Masters Series anymore. That's the big problem I see about the Masters Series," Federer opined. Since 2007, Masters events have given byes to their top players which was not a coincidence given Roger's comments.

Roger's path through the 2014 draw in Cincinnati was not that easy as three of his five matches went the distance in the best of three set format and the last three players he faced this year were all ranked in the top 10. His quarterfinal opponent, Andy Murray, was ranked 9th. His semifinal opponent, Canada's Milos Raonic, was ranked 7th. In the championship match, Spain's David Ferrer was ranked 6th.

Unfortunately for the tournament, defending champion Rafael Nadal was unable to defend his 2013 title due to a right wrist injury. That injury eventually cost him 4,000 rankings points as he withdrew from the Rogers Cup, where he was also the defending champion as well as the U.S. Open, where he completed a magical summer run last year with three straight titles. While Rafa is still ranked 2nd in the world as of the end of the 2014 U.S. Open, his margin in terms of rankings points has narrowed over Roger Federer from 6,600 points to only 640 points. The week of August 4th, prior to what would have been his title defense week in Canada, Rafa had 12,670 points while Roger had 6,070 points in third place. After the U.S. Open, Rafa was still ranked second with 8,670 points, but Roger had significantly narrowed the gap between the two players with 8,030 points.

Roger made a lot of news earlier this year when he decided to switch racquets, which is kind of unusual for a top player to do while they are still competing at a high level on the tour. Naturally, the question was put to him about how the switch in equipment felt now, eight months after the change. "I think I'm serving (a) higher first-serve percentage and I'm finding (that the) power (aspect of my game has become) easier," Roger explained. (So), from that standpoint I think (changing racquets has been) a big help, to be honest. In the beginning, I felt that the older racquet did better (with my) slice, so I (had to) work on that," Federer said. "But now I feel like I have (more) control (with the new racquet) on (the slice), so (that shot has) improved. Overall, my backhand has gotten better (nearly) every day. I feel like (it's) easier (to) control. (The new racquet has also helped my) topspin shot (by) finding (an) easier angle," Roger continued. But (it is important to remember that) you don't want to overdo it now just because the (new) racquet helps you. (You don't want to start bad habits by) playing the wrong way and go backhand to backhand on every point. (Comparing the two racquets) I think the old one did better on my flat forehand (returns). (That) one still requires a little bit of practice," Roger concluded.

Roger is now working with former tennis pro Stefan Edberg and the speculation was that Edberg's playing style (i.e., the serve-and-volley) would somehow work its way into Roger's game. But Federer quickly quashed that notion by telling the media that "The press gets lured into that too quickly. I worked with Paul Annacone before and people thought the same (thing). I actually didn't come in that much more. There is so much more to a coaching relationship than just being totally inspired (by who you are working with)," Federer thought. "I mean, you're your own player and you already have your own DNA, so you can never duplicate somebody, nor should you! As a junior, you can learn things (from your coaches) and pick up certain things. But you can't play like anyone else because it usually just doesn't work for you. When a (new) coach comes in and gives (you) a different (perspective) as well as (a) different mindset; that (can) make you feel more comfortable (with your own playing style). In the past, I brought in some coaches specifically to help me improve certain shots. For example, when I started working with Tony Roche, it was really my wish that he would improve my volleys. That was why I started working with him. Clearly, there was more of a benefit in working with him than just improving my volleys. But the initial purpose for bringing him on board was that I wanted to play more offensive tennis when I started working with him," Federer explained.

On the women's side, Serena Williams managed to win her first Western & Southern Open title in six total appearances, counting this year. She lost in the finals last year to Victoria Azarenka, who had to pull out of this year's Western & Southern Open with a right knee injury. Vika made it to the quarterfinals of this year's U.S. Open before losing to Ekaterina Makarova, 4-6, 2-6. Serena made some news in Cincinnati this year as it represented the first time since October, 2007 where she had played three consecutive weeks. In that year, she played in Stuttgart (quarterfinal loss to Kuznetsova); Moscow (finals loss to Elena Dementieva) and Zurich, Switzerland (loss in the Round of 32 to Patty Schnyder).

Much was made of the "dismal" year Serena was having because she had not won a major (prior to her victory in the 2014 U.S. Open) since beating Azarenka in three tough sets at the 2013 U.S. Open. I suppose that if you measure the success of your competitive calendar by looking only at slams won, lost and so forth then you might be able to characterize 2014 as a down year (prior to the U.S. Open) for Serena. But I would argue that there is not a single person on the WTA Tour, with the possible exception of her sister, Venus, who would not take her 38-6 record (again, prior to the 2014 U.S. Open) along with five WTA singles titles and $2.7 Million in tournament earnings for 2014. She had won Brisbane (Azarenka), Key Biscayne (Li Na), Rome (Sara Errani), Stanford (Angelique Kerber) and Cincinnati (Ana Ivanovic).

Because of her performance in the U.S. Open Series tournaments, where she placed first in points earned, she effectively doubled her payday at the U.S. Open. By winning that event, along with the bonus money for being the points champion of the U.S. Open Series, she pocketed a tidy sum of $3,952,946. She also became the first player, male or female, to win the U.S. Open Series trophy and the U.S. Open in two consecutive years. More importantly, she moved into a tie with Chris Evert & Martina Navratilova with 18 major singles championships in her career. The next milestone she faces can be accomplished at the 2015 Australian Open and that would tie Helen Wills Moody with 19th major singles championships if she were to walk away from Melbourne with that title. From there, it will be a bit of a climb to reach Steffi Graff, with 22 major singles titles and the all-time record holder in that particular category, Margaret Court, who has 24. Had Serena not won in Flushing Meadows, it would have been the first time since she was 19 years old (2001) where she had played all four majors but did not win at least one of them.

As I noted, much was made of the fact that Cincinnati was her third consecutive week of competition. In those three weeks, she played fairly well. She won at Stanford (beating Kerber in the finals), lost to her sister Venus in Montreal in the semifinals and won the Western & Southern by beating Ana Ivanovic in straight sets, 4 & 1. So, in those three weeks, she played a total of 13 matches, won 12 of them and faced some brutal competition along the way prior to her triumph in Flushing Meadows. In those three weeks, the lowest-ranked player she squared off against was Karolina Pliskova, who came into their Round of 16 match at Stanford ranked 45th in the world. In fact, every other player she played in those three weeks was ranked in the Top 25 with the exception of her sister, Venus, who was ranked 26th. Nine of the 13 matches in that period of time were straight set wins and only four of the 13 (30.8%, slightly less than one-third) featured at least one tiebreak set.

She beat Caroline Wozniacki in the quarterfinals of the Rogers Cup in Montreal coming from one set down in a 4-6, 7-5, 7-5 win. Serena defeated Kerber in straight sets in the Stanford finals, 7-6 (1), 6-3. And her toughest match in Cincinnati was her Round of 32 tilt against Samantha Stosur, whom she narrowly edged in two tough tiebreaker sets, 7-6 (7), 7-6 (7). She also had to come back from a set down against Caroline again in the semifinals at the Western & Southern, 2-6, 6-2, 6-4. By the time those two paired off for the championship of the 2014 U.S. Open, Serena evidently figured out Caroline's game and destroyed her in 75 minutes, 6-3, 6-3.

There really isn't a player on the WTA Tour that you can compare to Serena when she is playing at the top of her game. Through the 2014 U.S. Open, she has a record of 45-6. I suppose that if you want to criticize her this year, you would have to point to sub-standard performances at the French Open (losing in the Round of 64 to Garbine Muguruza of Spain, who was ranked 35th at the time of their encounter) and in her Round of 32 loss at Wimbledon to Alize Cornet of France, who was ranked 24th at the time. In the Cornet loss, she won the first set easily, 6-1, then suffered a meltdown of sorts, losing the next two sets by counts of 3 & 4. Cornet had beaten Serena earlier this year in Dubai in the semifinals, in straight sets, 4 & 4. However, in Serena's defense, she had never lost to Cornet prior to this year and even with Alize's two wins this year, their series stands at five matches with Serena enjoying a slim 3-2 lead in head-to-head encounters.

There were no breaks of serve in the Stosur match in Cincinnati and Serena confessed that she really did not know how she pulled out that win. "She was up in both of the breakers. I think it was just a great match, to be honest," Serena said. "She served unbelievable, and I (thought to myself that) I can't lose serve because she's just serving great. It was really intense (match)," Williams thought. She took an alternative view in the sense that competing against top players, finding a way to win in three tough sets along with an occasional tiebreaker was really great preparation for the U.S. Open. "I haven't had a lot of three-set wins this year until this summer. It's been really good to play such close matches and then come out on top," she said.

The Stosur match could have gone either way but Serena indicated that even when she loses those kind of closely-fought encounters, she comes away from that match with a positive attitude to say nothing of her high level of self-confidence. "I haven't lost many matches like this where the (other) player was playing unbelievably well. Usually sometimes when I lose it's because I'm playing unbelievably bad. (On the other hand), you can't be too disappointed in yourself if your opponent is just better than you that day or (is) just playing so (well that) no matter what you do (it) isn't (going to) work," Serena opined. Sam's second serve really impressed Serena in Cincinnati because "she has a kick serve and it just bounces high. (Or) she can fool you, swing it up the T or she can go into the body. And she hits it hard. Most ladies don't hit their second serve 98 or 102 miles an hour," Serena opined.

Serena noted that she is actually looking forward to next year at the majors because in three of the four, she won't be a defending champion. That allows her to play more freely with less pressure and, generally speaking, she also can move up in her points total by surpassing her results at this year's slams. For however long she decides to play, she shows no signs of wanting to slow down at the age of 32. "I just love to play. I love being out here. I love the competition. I love this moment. I love holding up the trophy and I love doing the work that it takes to hold up a trophy. For me, there is no better feeling," Williams thought.

She turns 33 on September 26th this year and wants to continue to play at a high level for a long time. There is no set plan to play a certain number of years and I get the sense that as long as she remains healthy and is competing at a high level, she will want to stay out there on the WTA Tour. As far as the technical standpoint of her game goes, one area of emphasis is continuing to improve her return game. "I think my return game can be tremendously better. And I have returned better in the past. So that's exciting to know that I can definitely do that a lot better. That's something I really want to do. I just stay focused for the match, you know, the whole two or three sets," Serena explained.

It also sounded like paying very careful attention to her playing schedule will be even more important in the future than it has already been throughout her career. "That's something me and Patrick (Mouratoglou, her coach) have been talking about a lot. It's his suggestion, and I think it makes a lot of sense. At the end of the day I definitely want to be able to win majors and then just pick and choose really carefully around the tournaments," Serena noted. "So (I have to) make sure (that) I'm super healthy. Although 32 is the new 22, it's still 32. Or 33 in a couple weeks. (I) just want to make some really smart decisions going into my future (as far as setting up my playing schedule) because I want to continue to play for a long time," Serena concluded.




---
If you wish to provide a comment to the author of this Wild Cards column, please use this form. Tennis Server will forward the comment to the author.



Wild Cards Archives:
1998 - 2003 | 2004 - Present
If you have not already signed up to receive our free e-mail newsletter Tennis Server INTERACTIVE, you can sign up here. You will receive notification each month of changes at the Tennis Server and news of new columns posted on our site.
This column is copyrighted by the author, all rights reserved.
---