Across The Net With Vince Barr:
The Anna Kournikova Interview
By Vince Barr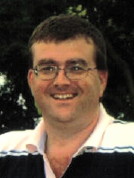 Vince Barr
What comes to mind when you think of Anna Kournikova? My guess is that "professional tennis player" is not the first thing you recall about her career. While she never won a professional singles title (major or otherwise) other than two ITF Women's Circuit titles in 1996 (Midland and Rockford), she did win two major women's doubles titles at the 1999 & 2002 Australian Open with Martina Hingis. In her career, she won 16 such women's doubles titles, most of them (11 of 16, 68.8%) with Martina, though she did play with other women throughout her career. Those titles with Martina also included two season-ending championships (in 1999 & 2000) as well as Indian Wells and Rome (both in 1999). She was also a finalist in mixed doubles at two majors: at Wimbledon in 1999 (with Jonas Bjorkman) and the 2000 United States Open (with Max Miryni). In 1999, she was a French Open women's doubles finalist with Hingis, losing to the Williams sisters in a hard-fought battle, 3-6, 7-6 (2), 6-8. The guys will probably recall her cover photo shoot for the June 5, 2000 Sports Illustrated issue along with the 2004 Sports Illustrated annual swimsuit issue.

What you might not know is that she could (and in my opinion, still does) play some incredibly talented tennis. In her professional career, which lasted from 1994-2003, she compiled a career win / loss record of 209-129 (61.8% winning percentage) in singles play on the WTA Tour as well as a 200-71 record in women's and mixed doubles (73.8% winning percentage). Her career prize money was not bad, either, with earnings amounting to $3,584,662, according to official WTA data. The apex of her career singles ranking topped out at # 8 in the world on the 2000 end of year official rankings. She ended 1999 as the top-ranked women's doubles player.

In the nine years for which she had a year-end singles ranking, Anna was ranked in the top 100 for seven of them. ╩In five of those seven years, she actually ended the year within the Top 40. ╩While this is just my opinion, I don't think that there are any professional women's singles players, who have not yet managed to win a major title, who would not want to have that level of consistent performance throughout their careers. ╩As far as her doubles titles with players not named Hingis, she won the 1998 Tokyo Open (with Monica Seles), 2000 doubles titles with Julie Halard-Decugis (Australia's Gold Coast tournament); Hamburg, Germany (with Natasha Zvereva); 2001 Sydney (with Barbara Schett) and 2002 Shanghai (with Janet Lee).

In 1991, when she was only 10 years old, she moved to Bradenton, Florida (from Moscow, Russia) to train at Nick Bollettieri's famous tennis academy. Back and spinal problems prematurely ended her career at the age of 21; among the more serious issues she had to deal with was a herniated disk in her back. She was born on June 7, 1981 in Moscow, which was then in the Soviet Union and became an American citizen in November, 2010. I caught up with her earlier this year (in March) when she was in Phoenix to play in the Cancer Treatment Centers of America mixed doubles challenge. She was paired with Jim Courier and played against Todd Martin and Tracy Austin.

Start of interview

You had two major women's doubles titles, both Australian Open championships with Martina Hingis (1999 & 2002). What was it about your game that really complemented Martina's game and vice versa?
"I think that she was just such a smart, clever and intelligent player on the court. She was never the "biggest" girl or the "fastest" girl or even the most powerful one, either. But she had an excellent "court presence." I mean, she was sneaky in a cool way kind of like being a chess player on the court. She would be thinking several points ahead, very strategically, whereas I think I was the faster one. So the combination tended to work really well. I think I had a little bit more power and explosiveness or something like that. Also, we got along really well off the court as well. At the end of the day, she was just an amazing player and I was good enough to play with her. The fact that we were friends off the court and wanted to work together made the pairing successful. We had great chemistry, we really enjoyed playing together and I loved doubles with all the volleys and all that came natural to me with my ability. In the end, I guess we just clicked!"
Let's talk about both majors separately. Was the first one the hardest to win or what? Talk about what you remember from the 1999 Australian Open tournament.
"The first slam we won was just an incredible and amazing experience. I was extremely nervous whereas she had won several of them before. (Vince's note: Hingis won the Australian Open women's singles title in 1997, 1998 and 1999. In fact, depending on when Martina and Anna took the court for the 1999 women's doubles title, Hingis was working on extending her winning streak down under with at least a 20-match streak and possibly 21 if she had already played the women's championship match that year. So, to emphasize Anna's point here, Martina had lots of experience dealing with any nerves in a championship match in Australia whereas Anna did not.) So, for me, that was a nerve-wracking but special (tournament).

"In the 2002 Australian Open women's doubles final, that came a little bit later (than the first one), so I was able to appreciate it more. It was a little bit different because I wasn't as nervous, but it was still a great experience for me. I think I was less nervous the second time around because we (her and Hingis) had won two (season-ending) Masters doubles titles (Vince's note: Anna is referring to her season-ending Chase Championships that she won with Hingis in 1999, beating the duo of Arantxa Sanchez-Vicario & Larisa Neiland, 6-4, 6-4 in New York City; as well as a repeat performance at the Chase Championships a year later (also with Martina) where they defeated Nicole Arendt and Manon Bollegraf, 6-2, 6-3.) Those two Chase Championships were super important because it was only the top eight-ranked doubles teams competing in both tournaments. We won in Madison Square Garden, which is just a magical place to play. So, we won a bunch of great tournaments, like Indian Wells (1999, where she and Hingis beat Mary Joe Fernandez and Jana Novotna, 6-2, 6-2) and the Italian Open (also in 1999 when they beat Alexandra Fusai and Nathalie Tauziat, 6-2, 6-2.) (Vince note # 2: the tandem of Hingis and Kournikova also won 5 other events besides the two slams and two Chase Championships; 1999 Eastbourne, 2000 Filderstadt Germany, Zurich and Philadelphia and 2001 Moscow). We just had fun, we clicked, we never had any huge problems at all and it was a pleasure playing with her."
Let's talk about a few of the people you played against, starting with Lindsay Davenport. You went 3-7 against her. What stands out in your mind competing with her on a head-to head (singles) basis?
"With Lindsay, she was a very powerful and experienced player. Against her, I had to be a lot more mentally and physically stronger (than she otherwise was). When I lost against her, she was stronger than I was in either one or both of those areas, I don't recall which one it was. She's a big girl and was always, at least in my opinion anyway, very mentally strong and had a very powerful, physical game. So, going against her, you had to be better than she was that day in those areas. The times I beat her, I was and on those occasions where I lost, I wasn't or else she just played better than I did. She was also the kind of player where you weren't going to win if you even had a slight injury that affected your play because she would notice that and absolutely crush you as a result!"
You were one of the more "higher-profile" proteges of Nick Bollettieri, who is also getting inducted into the International Tennis Hall of Fame this year. What are some of the lessons you took away from the time you spent with him in Florida?
"Nick is just a magical person; he's a very high-energy person, very enthusiastic about tennis. I can only hope that I have that "joie de vivre" (French for "joy of life") when I get to 60 years old let alone however old he is now (laughing)! (Vince note: Nick turned 83 years old on 7/31/14). He's just an incredible person. You know, there are some people who are just "meant to be" doing something with their life and he's one of those guys who was meant to become a tennis coach. He's an incredible motivator; his enthusiasm for the game is contagious. He's the kind of person who walks into a room and just shines! He loves what he is doing, he lives and breathes it and that's why he's been so successful. He's given me so much. I just could not imagine my life without him and I will forever be grateful for his contribution to my tennis. I actually spoke to him two days ago (3/20/14) and we're supposed to have dinner sometime next week when I go back home to Miami. We still talk periodically and stay in touch all the time. He really is a magical person (i.e., someone you sincerely enjoy being around); I have nothing but amazing things to say about him."
Let's talk about two of the more powerful women you competed against: Conchita Martinez, with whom you went 3-5 against her and then Mary Pierce, where you lost the only two matches you played against her. Those had to be really tough opponents for you to play. What do you remember about them while you were on tour in your matches against them?
"I love Conchita Martinez; she's one of my great, great friends on tour; even though she was a little older than I was. She was always very sweet to me; very caring, we got along really well. We were great buddies off the court. I learned a lot from her; she was very helpful and always gave me great advice whenever I asked for it. I know Mary quite well; she's had some great results, grand slam wins. Her background (with an abusive father, which is well documented) was a little tough. It takes a really great person to overcome all that, get through all that and to still be OK. She's had some tough time periods in her life. But she always kept coming back and to me, that's very impressive."
On the other side, you had a 3-1 edge against Jennifer Capriati, who's in the International Tennis Hall of Fame. What was it about that particular match-up that enabled you to post such good results against her?
"I think that with Jennifer, she was a very powerful player and I liked that. I usually did very, very well against those types of players. You know, people who hit the ball really, really hard, I was able to use their power against them, just slap the ball back to them, or use my flat returns to get the ball back and it worked for me. You know, I hated the players that were lobbing or slicing the balls to me. It just clicked for me to do well against Jen and sometimes, I think I was a little more mentally stronger in some of my matches against her and it just worked out!"
Talk about your game now. Tonight, you hit some fantastic volley shots and some wicked overhead slams at Todd Martin, which surprised him and made the crowd laugh with the unexpected pace and spin on your balls.
"Well, I have no game at the moment. I mean, I play with Enrique (Iglesias, her boyfriend) in Miami. He's a fan of tennis. So I hit with him once in a while."
Oh, come on now. You have to be practicing more than that. Some of the balls you hit were not shots anyone could make if they were just playing occasionally even if they were a former professional player like yourself!
"(Laughing) well, ok. Enrique is a pretty decent player in his own right. So I play with him a few times every 10 days or so and that's my practice. I did hit with Jim (Courier) three or four times before this (mixed doubles match) but seriously, I just really try to stay in great shape. I've been doing a lot of Pilates and Yoga because those are the things which have been saving my back - literally! Those exercises are amazing and really help keep my back from getting any worse. Running is not good for me, my back goes out of whack every time I try and do it. I think the keys for maintaining consistency on the tennis court are playing at least once or twice a week or a few times every 10 days or so and then you're fine. It's a lot harder if you don't play at all or play too much; you just need to find the right balance for whatever level is appropriate for you as an individual."
What prompted your early retirement from tennis?
"Well, injuries to my back and foot really impacted my ability to play at the level that I wanted to play. I did not want to just go out there with anything less than 100%. The foot injury happened first and I had to have a screw put in, which is still in there. That caused me to have to start walking differently and then I had two herniated discs in my back; I forget which vertebrae, but it was in the lower back (lumbar area). On top of all that, I had a sciatic nerve problem. Back then, and we're talking about 12 years ago at this point, they (the doctors) didn't have any solutions or microscopic procedures to fix that kind of thing. The medicine was totally different back then as compared with now. So, my career was cut short because of those things."
Do you have any regrets from your playing career?
"Not at all. I'm very happy that I walked away from the game when I did. I felt that if I had tried to continue to play at the level I wanted to, I just couldn't do it. It was not good enough for me to just sort of, you know, go out there and play, with anything less than full health. My thoughts were that if I was going to go out there and play, I had to do it at 100% or else I did not want to do it. And my body just was not able to give me that ability so it kind of made the decision (to retire) a relatively easy one. I've never regretted my decision to stop playing on the WTA Tour when I did. I did feel a little sad leaving the game so early a few years later when my health improved, but it never got to the point where I could resume playing at 100% the way I wanted to. I had been playing tennis since I was a little girl, whether it was professional or junior. But I wouldn't want to change anything, for example, play until I was 25 being very uncomfortable in life in terms of your body, so I feel great."
Vince note: her WTA singles career ended in Charleston, South Carolina, the week of April 7, 2003 in a first round loss to Conchita Martinez, 6-4, 1-1 (retired). She played two other lower level ITF events after that in singles. Anna was able to get through the quarterfinals at Sea Island in that 32-person event but had to withdraw prior to her semifinal encounter with Maria Sharapova, who went on the win that event. She tried to play one more singles event at Charlottesville, Virginia, the following week, but lost to a Brazilian qualifier, Bruna Colosio, who was ranked # 384 at the time (Kournikova was ranked 70th in the world). Her doubles career ended at home, in Miami, Florida in mid-March of 2003 with a first round loss.




---
If you wish to provide a comment to the author of this Wild Cards column, please use this form. Tennis Server will forward the comment to the author.



Wild Cards Archives:
1998 - 2003 | 2004 - Present
If you have not already signed up to receive our free e-mail newsletter Tennis Server INTERACTIVE, you can sign up here. You will receive notification each month of changes at the Tennis Server and news of new columns posted on our site.
This column is copyrighted by the author, all rights reserved.
---