The 2015 BNP Paribas Open: Djokovic Shines in the Desert,
Halep Goes the Distance in Women's Final
By Vince Barr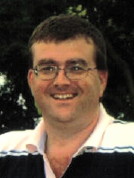 Vince Barr
The biggest story to come out of this year's BNP Paribas Open in Indian Wells, CA had to be the return of Serena Williams. As you might recall, she has annually boycotted this event since 2001 over what she perceived were racial insults when the match with older sister Venus was not played in the semifinal that year. I made the point in my review of the 2013 tournament that in all likelihood, the crowd was booing more over the fact that Venus' sudden withdrawal shortly before the match was to be played had more to do with the crowd's displeasure than any overt racial reaction. Obviously, this is simply an opinion and there is no right or wrong answer. In the final analysis, we can only speculate as to why she was booed in her 2001 finals match there against Kim Clijsters (Serena ended up winning that match and the title, 4-6, 6-4, 6-2). While Serena chose to play, Venus decided to continue her personal boycott of the event for the 14th consecutive year.

Serena played well this year but, in what could be considered a "historical irony" pulled out of the event before she was scheduled to play her semifinal match with Simona Halep, who went on to win the title. The last time that happened, it was Venus who pulled out unexpectedly (in the same round). It is curious as to the timing, but in this particular instance, her withdrawal was announced well before the match was scheduled. In this instance, there was no booing and Serena felt that she accomplished what she set out to do. Apparently, she is also eager to return to the event in 2016, which has to make BNP Paribas extremely happy. "Four months ago I began a journey to play Indian Wells and it was amazing. I never dreamed I could do it. But I would not have been able to do this without my fans. Though it ended early due to injury this year, I have to say I cannot wait to try again next year. Thanks everyone. I love you so much!" Serena said.

As for her matches in Indian Wells this year, Serena breezed through to the quarterfinals, dispatching Monica Niculescu, 7-5, 7-5 and Zarina Duyas, 6-2, 6-0 to set up a match with Sloane Stephens. There has been some history between Stephens and Williams in recent years, much of which had to do with Sloane's assertion that Serena was an ungracious loser when Stephens beat Serena in the quarterfinal round of the 2013 Australian Open. With that backstory, true or not, her match with Serena in the BNP Paribas went the distance and Williams had to come back from one set down to win their encounter, 6-7 (3), 6-2, 6-2. That match took a little more than two hours to complete and Serena was helped by her superiority in serving, out-acing Sloane by a count of 14-1 as well as being able to break Stephens on six of 11 opportunities. Williams was also better when it came to first serve points won, with an 81% (38 of 47) to 62% (34 of 55) edge. Sloan had a better first serve percentage than did Williams, 56% (55 of 99 points) to 51% (47 of 92). Stephens also won half of her second serve points (22 of 44) as compared to 47% (21 of 45) for Serena. In my opinion, the decisive edge came in Sloane's inability to save the majority of break points against her serve, as previously noted.

In the quarterfinals, Williams beat Switzerland's Timea Bacsinszky in straight sets, 7-5, 6-3. While Halep was ranked 3rd in the world prior to what would have been a semifinal encounter with Serena at the BNP, their head-to-head series has not been all that close. Ironically, they faced each other the following week in Miami in the semifinal and Serena won in three sets, 6-2, 4-6, 7-5. To date, their head to head match record in six encounters features five wins by Serena against only one loss to Simona and that came late last year in Singapore (where the WTA Championships was played). By all accounts, Serena just ran out of steam from the long year and did not put up much of a fight in their first round encounter in Singapore, 0-6, 2-6. Three of Serena's five match victories against Halep were over in straight sets. In each of those three matches, Serena bagled Halep in one of the two sets they played against each other. The point here is simply to suggest that, when Serena is healthy and rested, the third-ranked player in the world poses little obstacle to the best women's player currently on the WTA Tour.

That comment is not a slight against Halep. It merely serves to point out the fact that Serena has been especially dominant in recent years. You would expect that from someone who has finished each year ranked no lower than 3rd in the world each year since 2008; the lone exception being her injury-plagued year of 2011 where she went 22-4. Halep, who is only 24 years old, has consistently been ranked in the year-end Top 100 since 2010. More impressively, she has improved her ranking each year from a low of # 81 in 2010 to # 53, then #47. Her big jump came in 2013, where she ended her year ranked at # 11 and last year improved to # 3 where she currently resides. Halep's 2015 BNP Paribas title run did not come easily to her, despite the walkover she received from Serena's semifinal withdrawal. Russia's Daria Gavrilova, who was ranked # 106th the week of March 9th, had to qualify for the event and actually won the first set against Simona, 6-2, before falling away in the following two sets by scores of 1 & 2. Halep had to play Varvara Lepchenko next, who was originally born in Uzbekistan but has been a U.S. citizen since 9/24/11. The two players had only met once previously, a three-set affair at the 2014 Australian Open in the Round of 64, which was also a three-set match. Halep won both encounters, the latest being her 6-1, 3-6, 6-1 victory at the BNP.

Simona next played Karolina Pliskova which was her only "easy" match of the week, winning in straight sets, 4 & 4 to reach the quarterfinals, where she played Carla Suarez Navarro of Spain. They had met eight times previously with each player winning four matches. Only three of those eight previous matches were over in straight sets (with Halep winning two of those), so it was not totally unexpected that this BNP quarterfinal would go the distance. Navarro was ranked 13 at the time of their encounter in the California desert. The critical difference in the match was break points saved. Halep only lost four of those break points while Navarro lost eight. Simona prevailed, 5-7, 6-1, 6-1 to get into the final after Serena withdrew.

In the bottom half of the draw, Jelena Jankovic had a more challenging path to the final by having to go the distance in four of her five matches en route to her finals pairing with Halep. First up in the Round of 64 was American Lauren Davis. They had met only once previously last year in Charleston where Jankovic won in straight sets. Their encounter at the BNP was a lot more closely contested despite the fact that Jankovic ended up winning the match, 6-7 (5), 6-0, 6-4. In all the major match statistics, the pairing was a very even one. Jelena did have a 7-1 edge in aces, but otherwise, there wasn't much different in first serve percentage (60% to 58% for Jankovic), first serve points won (72% to 60% edge for Jelena to be explained shortly) and second serve points won (33% to 32% for Jankovic).

At first glance, it might appear as though the difference in first serve points won might be one of the more decisive factors in the match. But if you subtract Jelena's 7 -1 advantage in aces, Jankovic wins 32 first serve points (out of 47) while Davis wins 31 (out of 46). Granted, that assumes that all of Jankovic's aces came on first serves and there are no stats publicly available to indicate what the breakdown of aces were by either the first or second serve. However, what I think the match boiled down to was the difference in break points saved: Davis was a miserable 3 of 11 (getting broken eight times) while Jelena was 3 for 7 (getting broken four times). Everyone knows how critical it is to hold your serve as a professional; this was the kind of match that simply reinforced that idea on a night when both players were playing at a very high level.

Next up was Madison Keys, who had just turned 20 years old a few weeks prior to the start of the BNP Paribas Open. She was ranked 20th in the world, which is an exceptional ranking at such a young age. This match was as close as the line score indicates; which was a Jankovic win, 5-7, 6-4, 6-3. Jelena had an unusually high number of double faults (9) vs. only two for Keys. You can tell that Jelena had an off night on her first serves besides the high number of double faults. She only managed to land 55% of her first serves in (out of 120 first serve points in play vs. only 90 for Keys). Jankovic also had to work hard for her first serve points won, capturing 37 of 66 points vs. Madison's 33 of 53 in that same category. Another way of looking at it was that Jankovic won only four more first serve points than did Madison, but it took her an additional 13 more first serve points in play (i.e., 66-53) to do so. A similar point can be made about this match when looking at Jelena's second serve. While she won a greater percentage of those points in play than did Keys (56% to 46%), her 13-point edge in second serve points won (Jankovic was 30 of 54 vs. Madison's 17 of 37; i.e., 30-17), it took her 17 more second serve points in play to capture that advantage. If nothing else, Keys was more efficient in her first & second serves in one less service game but that was offset by some measure of difficulty in getting broken 6 times vs. 5 for Jelena.

Jankovic explained that "I'm coming back from an injury. You know, my back injury. Then I tore a muscle in Doha. So I was able to recover very fast and did not really get a lot of practice in before this tournament," Jankovic noted. Jelena was highly complementary of Madison's service game. "It was like bombs or bullets constantly coming at me for about two-and-a-half hours. I mean, her ball is so strong. It's such a heavy ball," Jelena noted. "(At this point), I think she's probably (even) with Serena (in her service game and might be) the hardest hitting player out there (right now). I mean, she hits the ball at such a high pace. It's unbelievable. It was not easy. I was trying to stay low (and) get those balls back as much as I could. She did not give me a lot of rhythm. I had a hard time playing my game. I did not have a lot of time to set up or hit my shots at all, so I tried to serve well and hit (some) shots (well) and execute as (best) I could," Jankovic thought. "My focus had to be really high, and I could not let down, especially (because) the points were going (by) so fast. So overall, it was mentally tough, and physically, as well. I'm really happy I got through this one," Jankovic concluded.

Jankovic then added a few comments about the overall quality of her game as a nice compliment to Madison's improved level of play. "It's not easy, especially when she gets the ball deep. It's so tough. It's constantly coming like that. Her serve, her groundstrokes. So you have to really stay up there; hang in there at the baseline and try to not get pushed (off it) with those (deep) balls and hold your ground the best you can. I mean, if she can execute and make all these balls in, then well done. There is nothing you can do. She's going to make mistakes and she's going to have ups and downs. So you wait for your chances. That's what I did," Jankovic opined. Belinda Benic was next in the Round of 16 for Jelena, and she gave Jankovic a fight for her money in a 6-3, 3-6, 6-3 win by the Serbian.

Jelena was able to benefit from a retirement by her next opponent in the quarterfinals, Lesia Tsurenko. But that match was nearly complete by the time Lesia retired, losing 1-6, 1-4. I really hate to see line scores like that. I mean, the match was essentially two games from being over and your opponent retires. While I did not see this particular match, unless the injury was an especially serious one that would have gotten worse had Tsurenko continued to play on it, good sportsmanship would have required Lesia to continue playing. They had no previous head-to-head meetings and Tsurenko was ranked 85th in the world at the time of their match. I get the fact that being down a set and possibly two breaks of serve (she lost a total of four break points on her serve throughout the entire 45-minute match), depending on who started serving in the second set, is extremely difficult to overcome. But again, absent a very serious injury, I think retiring that late in a match is more a case of a fragile ego not being able to handle the fact that you're playing poorly (or your opponent is playing much better than you or possibly both) rather than the injury itself. I know that all players have done that at some point in their pro careers, I'm just saying that I dislike retirements that late in a match for competitive and sportsmanship reasons.

Anyway, Jankovic next had to play Sabine Lisicki with whom she was 4-1 in head-to-head contests prior to their encounter at Indian Wells this year. This semifinal match took just under two hours to play and it was clear that Lisicki was not sharp concerning her serve and ability to win those points in play. While her first serve percentage was decent (65%) she had some difficulty converting those serves into points on her side of the ledger. Specifically, both her first (31 of 58 for 53%) and second serve points won (11 of 31 for 35%) were significantly worse that Jelena's first serve points won (28 of 46 for 61%) and second serve points won (17 of 33 for 52%). However, the key statistic that explains Lisicki's loss is the fact that she was broken 7 out of 11 times (64%). To be fair, Jankovic wasn't all that impressive in that particular category, either, as she lost four of five break points against her own serve. It was the kind of match where both players did not play their best and the winner was going to be the individual who made fewer mistakes. Jankovic won, 3-6, 6-3, 6-1 to set up her finals encounter with Simona Halep.

Jelena was going to have a tough time beating Halep based on her 1-3 series deficit. Granted, a given series record is irrelevant when it comes to a current pairing of the two players involved. However, what a one-sided series record can indicate are player tendencies as well as strengths and weaknesses that the more dominant player will certainly take advantage of. All of their previous matches had gone the distance, so it was reasonable to expect their encounter at Indian Wells to do the same. Halep had won their last hard court match at last year's Australian Open in the Round of 16 (6-4, 2-6, 6-0). Double faults really affected Jankovic as she had a total of nine (vs. three for Halep) in the two hour and 37-minute final match. While Halep was more accurate with her first serve (70% vs. 59% for Jelena), Jankovic was able to convert a higher percentage of first serve points won (32 of 55 for 58% vs. Halep's 51% on 38 of 75 points won). The problem for Jelena was the fact that Halep had 20 more opportunities on first serves than did Jankovic. This is where Halep's better first serve percentage really helped Simona since she gave Jankovic opportunities to make errors on first serves by just getting them in the service box. Which is why many tennis coaches will emphasize accuracy and placement rather than speed. It doesn't matter much how fast you can serve if your opponent knows where it is going. Of course, at the professional level, there are many more nuances than what you typically encounter at either the club or amateur levels but the principle remains the same: get the ball in play first, then see what happens.

Neither player was able to hold the majority of break points against their own serve, but Jankovic was slightly worse, at least according to the percentages. While both players were broken nine times in only three sets, Halep had two more chances to save those points whereas Jelena did not. Jankovic only saved five break points out of 14 such opportunities (36%) while Simona saved seven of 16 break points against her serve (44%); both players served a total of 15 games each.

Afterwards, Jelena was lamenting her missed opportunities in the match in all facets of her game. "Overall it was a great final and we both fought so hard. We were grinding from the first point. I thought (that) I did really well, Jankovic said. "I won that first set 6-2. In the second (set), I was up a break and I put myself in (a) position to win the match. (All I had to do was) serve it out (but) at the end of the second I got a little bit nervous," Jankovic continued. "I got a little bit tentative and that was my big mistake. I let her come back into the match. (In) the third set we were (both) fighting (hard) and (the level of play from both of us) was so close. I mean, it was few points here and there. I was two points away from winning. It was 30-All at 6-5 or 5-4, I don't remember. We played so many games. But I needed to come up with better serves (and) better shots at those times. I needed to do that. That was a big chance, and I kind of let down. She's not going to give you anything. You have to earn it yourself, and I knew that and I did not execute when it mattered. That's why I lost the match," Jankovic opined.

She then expressed some frustration in being able to control her emotions better which led to the question of when the nerves set in that affected her play. "It's just those couple of times that I was up a break and it was 4-3 to go up 5-3 (had she held serve). But I lost the game at 5-4 (and) I wasn't able to come up with serves (when I needed them)," Jankovic expressed. (What was the most frustrating aspect of my serve game was the simple fact that in) all these previous rounds, I was able to rely on my serve and really execute. (I was able to) do what I needed to do to close the match out. (But in the final, it was a different story); I just started making all these double faults. I was being tentative. That was (my big) mistake (and) why I lost the match. I paid the price," Jankovic said.

Given the fact that all of their matches have now gone to three sets, what was it about the particular matchup that makes Halep so difficult to play? "You know, she's very consistent. She's a very solid player. I think her biggest quality is that she's a big fighter. She's not going to give you any free points. She's not going to give you anything," Jankovic said. "If you're going to beat her, you really have to beat her. I was (doing that) in that first set. I was coming to the net, being aggressive. I was executing my shots when I had the chance. I was taking those short balls and coming to the net and really trying to take control of the points," Jankovic thought. "I did everything (well) just like I said until the end of that second set where I was serving for the match and I never come up with the goods. That's what it was. I could have won 6-2, 6-3 or 6-2, 6-4. It is what it is. She is going to run all these balls down. She's (a) very solid (player), very consistent. She's going to fight like crazy. We all know that. And I knew it. You know she's not going to make any mistakes especially those crucial times of the match," Jankovic continued. "That's why she's No. 3 in the world. There is a reason for that, because she's playing so well. She's not giving you anything. If you're gonna win, you have to take everything in your control and risk and execute and go after your shots. I didn't do that at the end, and she put always one more ball in the court more than I did when it mattered. Like I said, you know, she was the better one, especially at the end. That third set she got on top of me and won that match," Jankovic concluded. For her efforts at Indian Wells, Jankovic takes home 650 points and the runner-up check for $439,420 while Halep receives 1,000 rankings points and the championship payout of $900,400.

On the men's side, the only suspense was trying to figure out if there was any other guy on the planet who might be able to stop Novak Djokovic's momentum. As it turned out, the answer thus far has been an unqualified no! In the interest of fair and full disclosure, he actually has lost a couple of matches this year (through the end of the Miami Open) but as will be demonstrated shortly, he does not lose all that often. When he does, it almost always makes news because that development is so unexpected. To say that Novak has been on a roll the last four years is greatly understating his case. Clearly, his personal life is going well. He got married last year to longtime girlfriend Jelena Ristic (on July 10th, 2014; obviously, the wedding could not conflict with his championship run at Wimbledon)! He became a first time father with the birth of his son, Stefan (born October 22). He even took up ballet in the off season with his wife (you just can't make this up). Ballet? Really, Novak?

"I really enjoyed that ballet session that we had, so I will pick up a few things and use it for my own, you know, physical preparation. I think it's great," Novak said. "I think people underestimate what ballet dancers are really doing and how much effort and energy they have to put in in dancing and creating such a gracious and beautiful looking moves with the music and everything. It's really an art. Now when I have actually done a whole session, I respect it even more," Djokovic continued. "I used to like watching ballet, and now I'm even enjoying it being on the dancing part. So we will see. We'll see. We like doing it. I did it because, you know, I wanted to spend some quality time with my wife, and I think that's something that maybe we as a couple can do more often in the future," Novak noted.

After the U.S. Open last year (where he lost to Japan's Kei Nishikori in the semifinals), he won the Bejing and Paris Masters 1000 events and lost in the semifinals in Shanghai to Roger Federer. He ended 2014 with a walkover win over Roger Federer in the world championships. For the 3rd time in the last four years, he also ended the year as the world's top-ranked male tennis player. I'd really fear for the rest of the ATP Tour if he ever got serious about his tennis, you know? I mean, the guy is obviously not lacking for motivation! If his tennis gets a little too monotonous, he could always try out for the National Theater in Belgrade. When he has time, of course!

Through April 6th this year, Nole has gone 305-37 since the start of the 2011 season, for a winning percentage of 89.2% which is far and away the best among currently active touring men's professional tennis players. Comparing Djokovic to the "other two" still leaves him with at least a 36-match win margin over Roger Federer (who has won 269 matches and lost 55, for an 83% winning percentage) and a 56-match win margin over Rafael Nadal in that same time period (Rafa has won 249 matches and lost 44 for an 85% winning percentage). Of course, including Nadal in this group is really not fair to the Spaniard since he lost seven months of competitive play from June, 2012 to February, 2013. But when Rafa has been healthy, he has been the one person who, at least in terms of winning percentage, has come close to equaling Novak's epic run of winning matches.

Of course, Novak has already won eight grand slam singles titles (with his 2015 Australian Open defeating Andy Murray, 7-6 (5), 6-7 (4), 6-3, 6-0) all before turning 28 years old (which he will do on May 22nd this year). For a sense of perspective on that accomplishment, consider that in the Open era, only four other male tennis professionals have accumulated more grand slam singles crowns before the age of 28 than Novak's eight: Bjorn Borg, who had 11; Pete Sampras, who claimed 12 by that age, Rafael Nadal, who notched 14 slam wins and Roger Federer, who had 15 by that point in time. That's it. In Borg's case, his career was over at the age of 25. Pete only won two other grand slam singles crowns after the age of 28. Roger has only won two additional slam singles crowns since turning 28 years old in 2009 (Australian Open in 2010 and Wimbledon in 2012 with two runner-up finishes in the French Open in 2011 and Wimbledon in 2014). Since Rafa just turned 28 last year, he's still a question mark as to how many more slams he will win before he decides to retire.

The first time that Novak was pushed to three sets was in the final against Roger Federer. His first match of the tournament came against Marcos Baghdatis and that was over in 60 minutes while Marcos managed to win only four games in total (lost 1 & 3). Aside from the brevity of this match, all you really need to know is that his first serve was working (74% landing in play with 29 of 30 points landing in the box). Once the balls were in play, it really didn't matter how Novak won the points as he was equally adept in converting first serve points won (24 of 29 for 82%) as well as second serve points won (8 of 10). Baghdatis was able to win a fair number of his first serve points (22 of 31 for 70%) but really struggled converting his second serves to points in his favor (managing only 4 of 20 for 20%). While Novak was never broken in this match, Marcos lost four of his five break points against his serve.

In the Round of 32, Novak squared off against Albert Ramos-Vinolas of Spain. Who? Well, truth be told, I had to look him up myself. Albert was ranked 68th in the world as of the March 9th rankings which were the current listings as Indian Wells began this year. Incredibly, Ramos-Vinolas was the 11th-ranked Spaniard in the Top 100 (they had a total of 13 players ranked in the Top 100 as of March 9th). While I can't say for sure, that has to be some sort of record. I'm not sure if even the U.S., back in the day when we were dominating the Top 100 ranked players in the world, had that many players in the Top 100 in any week in the 1990s (for instance). But I digress. Ramos-Vinolas took Novak to 85 minutes in a straight set loss (5 & 3). While Novak was broken twice, Ramos-Vinolas was broken four times. Albert's return game really caused him to lose the match (and you can credit Novak for making that part of Ramos-Vinolas' game challenging) as he was able to win only 21% of his first returns (8 of 37 points) and 40% of second returns (10 of 25). This compares to Novak's 35% on first returns (14 of 39) and 57% of second returns (11 of 19).

Right after this match, the press was already looking forward to his encounter with John Isner. It had the makings of a classic match and Novak was wary of Isner's weapons. "(A) Few points can decide the match. I played him before a few times on different surfaces. Especially here, I think back to 2012, and I lost in three sets," Novak recalled. "(John has a) big serve; I think his entire game depends on (it). If he serves a high percentage of first serves, he can hit any angle and beat anybody on any surface. He proved that many, many times. (Regardless of what he's ranked, I think that) he's a top 10, quality player. If he has a good day (on his) serve, it's going to be very, very difficult for me (to win)," Djokovic thought.

Novak correctly recalled his 2012 loss at Indian Wells to Isner, 6-7 (7), 6-3, 6-7 (5). Isner also beat him in Cincinnati the following year by a score that was remarkably similar to John's win in the desert: 7-6 (5), 3-6, 7-5. But those two matches have been Isner's only victories against the world's best player with Novak winning the other seven encounters (including the last four as Isner faced him at Indian Wells and Miami this year). Aside from this year's final against Federer, the Isner match was probably the most challenging one of the week for Novak, even though he won in straight sets, 6-4, 7-6 (5).

As you might expect when these two players encounter each other on tour, aces are wild and John had eight for the match while Novak had seven. Isner had a little bit better first serving percentage (78% on 51 of 65 first serves played over the course of 11 service games) as compared with Djokovic, who had a 67% rating (46 of 68 points in play, also in 11 service games). Both players were very solid in converting their first serves into points won and they each did a very respectable job taking care of their second serves as well. However, Isner was broken once and failed to capitalize on the two break points he had against Novak's serve. John's first return points won was also very low (17%, 8 of 46) while Novak did not fare much better (23%; 12 of 51). The difference came down to a total of nine points won by Novak in excess of the points Isner converted; the match was really that close.

What stood out in Novak's mind prior to facing Isner in Indian Wells this year was the high bounce of his serves which are aided by the dry, desert air and lack of humidity. "Sometimes, you think it's better (for) him (to) not to miss the first serve because the second serve bounces so high; it's amazing," Djokovic thought. "He gets a lot of free points on that serve. He can hit any angle because he's so tall and he has a very natural and smooth movement on this serve. Good forehand," Novak opined. "I watched a little bit of his two matches and he moves well. You know, I think for his game, because he's so tall, it's good that the hard court is a bit slower so he can have a little bit of time to run around his backhand (and) hit some forehands. He played (in the) finals here. This was probably (the) highlight of (his) career. So I'm sure he's going to do his best to win against me," Djokovic said.

Bernard Tomic was drawn to play Novak in the quarterfinal, but he withdrew because of a back injury. So, that gave Novak some additional rest in preparation to face Andy Murray. On paper, this looked to be a really good semifinal encounter as Novak held a 16-8 lead with 17 of those matches taking place in either the semifinals or finals of a given tournament. So no one expected the beat down Murray had to endure in losing in straight sets, 2 & 3. The match was over within a mere 88 minutes. Andy was broken four times while Novak was only broken once. "Even though it was a straight-set victory, I still had to earn it," Novak said. "I thought that he hasn't played close to his highest level. He made a lot of unforced errors, especially from the forehand side and had a low percentage of first serves in. That allowed me to obviously step in and be aggressive," Novak thought.

The final between Roger Federer and Djokovic was a great match to watch as Novak started out dominating Federer, 6-3 in the first set. Then Roger mounted a comeback and took the second set to a tiebreaker and prevailed, 7-6 (5). Then Djokovic went into beast mode (with apologies to Seattle Seahawks star running back Marshawn Lynch, who coined the phrase to describe one of his dominating performances) and took Federer down 6-2 in the final frame to earn $900,400 and 1,000 rankings points. The following week, Djokovic claimed the Miami Open and became the first player to win both Indian Wells and Miami back to back three times in their career (2011, 2014 and this year). The only Masters 1000 event Djokovic has not won is in Cincinnati; so it will be quite enjoyable to see if he is able to secure that trophy later this summer.




---
If you wish to provide a comment to the author of this Wild Cards column, please use this form. Tennis Server will forward the comment to the author.



Wild Cards Archives:
1998 - 2003 | 2004 - Present
If you have not already signed up to receive our free e-mail newsletter Tennis Server INTERACTIVE, you can sign up here. You will receive notification each month of changes at the Tennis Server and news of new columns posted on our site.
This column is copyrighted by the author, all rights reserved.
---