Roger's Reward: Seven Titles Sets The Record In Cincinnati;
Serena Defends Her Crown As Well
By Vince Barr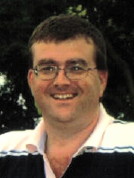 Vince Barr
Novak Djokovic just can't seem to catch a break whenever he plays in the championship match at the Western & Southern Open and Paris might be to blame. Well, not specifically the city, but a certain iconic monument there, as in the Eiffel Tower. It could serve as a reminder of his failure to win the only Grand Slam event that has, thus far, eluded him in his quest to complete a career grand slam. Ironically, the Western & Southern Open also happens to be the only Masters Series 1000-level event (of which there are nine) that he has also failed to win at some point in his illustrious career. The nine Masters Series 1000-level events on the ATP Tour are (1) Indian Wells; (2) Key Biscayne (Miami); (3) Monte-Carlo; (4) Madrid; (5) Rome; (6) The Rogers Cup (Toronto or Montreal, depending on the year); (7) Cincinnati; (8) Shanghai and (9) Paris.

The tie-in between the Western & Southern Open to Paris happens to involve the Kings Island Amusement Park, which is located just across Interstate 71 from the Lindner Family Tennis Center in Mason, Ohio; about 25 miles northeast of downtown Cincinnati. Kings Island's most notable landmark is a one-third scale replica of Eiffel's Tower directly in the center of the park. It is visible from anywhere in the tennis complex. Not that the players contesting the Western & Southern Open probably notice the mini-tower, unless they happen to visit the amusement park (which many do on off days during the event).

While it would absurd to make the suggestion that a landmark is the cause of Djokovic's failure to win the only masters event that has, thus far, eluded him; it is not crazy to cite the real reason he hasn't won here: Roger Federer. Of the five times Novak has made the finals in the Western & Southern Open, Roger was his opponent on three of those occasions (2009, 2012 & 2015). The other two times he was opposed by Andy Murray. On each of the three occasions he squared off against Roger in Cincinnati, he lost in straight sets.

Novak is really in a unique situation as far as even being in position to win all masters series events at some point in his career. Among current players, Roger is the only other player who is close to matching that accomplishment as Federer has made the finals of all nine events, but has thus far failed to win in Monte-Carlo or Rome. In both of those events, Roger has made it to the finals on four different occasions. If Roger has been primarily responsible for not allowing Novak to win in Cincinnati, he can relate to the feeling of coming up just a bit short in a Masters 1000-level tournament. Rafael Nadal has prevented Roger from winning Monte-Carlo on three different occasions (2006, 2007 & 2008) while Stan Wawrinka beat Roger there in 2014. His four runner-up finishes in Rome have been at the hands of Felix Mantilla (2003), Nadal (2006 & 2013) and Djokovic (2015).

In recent years, Andre Agassi came closest to accomplishing this objective in that he had won seven of the nine titles at some point in his career, which matches Roger's record in the 1000-level events. The only two that were missing from Andre's collection was the now-defunct (at least at the 1000 level) tournament in Hamburg, Germany, and Monte Carlo. In the later event, Andre only played there four times (1991, 1994, 1996 & 1998) never getting past the third round in his 20-year career. In Hamburg, Agassi went 5-5, though he did make it to the quarterfinals there in 1995 in that event, which he played a total five times.

Between Roger and Andre, Federer has shown a greater level of commitment towards playing as many of the 1000-level events as he can. Since the end of the 2008 ATP Tour season, Roger has missed only 12 Masters Series 1000 events in the last seven years (out of 61 possible tournaments at that level, for a participation rate of 80.3%). As far as I know, the ATP does not keep statistics on the number of 1000-level events actually played by the various players. The data is out there if anyone wants to research it, but my gut-level reaction is that Roger's participation rate is near the top of all active players, if not the best. Furthermore, with few exceptions, he tends to go deep in those events that he does play.

Novak has been stuck on nine "different" career Masters 1000-level championships since 2013. Technically, there are a total of 10 Masters 1000-level events if you choose to count the Rogers Cup twice. You might recall that it is the only event on the men's calendar which alternates venues between Toronto, on the even years, and Montreal, on the odd years. Novak has won the Rogers Cup at both venues. You might recall that he was the player who ended Rafa's virtual stranglehold on the Monte-Carlo Rolex Masters Championships in 2013. Prior to 2013, Rafa's had won the title in Monte-Carlo eight consecutive years. There is no other event that I'm aware of on either the ATP Tour Calendar or any of the grand slams where the same person has won the title eight consecutive years. This includes the French Open, where Rafa won nine titles in 10 years with 2009 being the outlier, as injuries hampered his Roland Garros experience in 2009 (losing in the fourth round to Robin Soderling).

Roger Federer places a high level of importance on winning the Western & Southern Open. How much? Consider that he chose to skip the Rogers Cup in Montreal this year and did not play a single, competitive match on the ATP Tour since he lost to Novak in four sets in the Wimbledon final. Federer has made no secret of the fact that one critical aspect of his ability to play at a top level well into his 30s has to do with exercising a tremendous amount of discipline regarding his scheduling. He absolutely will not play more events than he feels is absolutely essential to play his best tennis in the majors. Period. And that number appears to be holding steady with 19 different events played each year since 2010. Since then, the only time he has deviated from that number is when he played in 21 different tournaments in 2010 and 2012.

Federer disclosed that it was a difficult decision to skip the Rogers Cup this year because he was the defending finalist from last year's tournament in Toronto. Not that he is hurting for rankings points, but still, 600 rankings points is a lot to forgo for most touring professionals. "Even though Montreal would have been different (from) Toronto; it was (still) a tough decision to (make, choosing to skip that event). But I have to listen to my mind & my body at this point (in my career). I was happy to stay home, practice a bit more with my fitness coach and Severin (then) spend (some) time with my wife and kids. It was great," Federer explained. "Then we came in early. I usually don't come this early anymore to tournaments, but it was nice, you know. We rent a house here, so it's actually quite relaxed," Federer thought. So there you have it: the reason Roger does so well in Cincinnati is because he makes himself right at home here (literally, by renting a house for the week!).

Federer intimated that because of his comfort level for this tournament and how well the staff treats the players and their families, he was about as relaxed as he could possibly be in playing a tournament. And that mental discipline, of knowing when to take time off, how to prepare for an opponent and having a work / life balance is critical for him to be competitive at his age (34) on the ATP Tour. As an example, he talked about his schedule the day of his first match with Roberto Bautista Agut. "(While) I knew I had a match today, I was just wandering around doing stuff with my wife and my kids. (Then) I looked at my watch and I was like, 'Oh, I play in three or four hours, (so) I'd better get over there and get warmed up!'" he noted. "I can switch it on very quickly. I only need literally like 10 minutes to really get ready (mentally) for the match. Another guy needs to sit there for two hours and think about it (when playing him)," Federer explained.

Since this was his first match (vs. Agut) since he lost in the finals at Wimbledon to Novak, the question was posed to him about how difficult the change in surfaces was between grass and hard courts. "I (think) that everyone can play on hard courts now; you can use the kick serve pretty well and everyone has a good one these days," Federer said. "My favorite one (transition) is probably going from clay to grass just because it's the most extreme, and also the most fun (for me) because everything changes," Roger said.

As noted previously, Roger's path to his seventh Western & Southern Open title started with his second round match (given that he had a first round bye as one of the top 8-seeded players in the draw) vs. Agut. Not only had Roberto never beaten Roger in three previous tries, he had also never even won a set against him, either. Their fourth encounter was consistent with the previous three as Roger had a relatively easy night, winning in straight sets, 4 & 4. His third round match, against South Africa's Kevin Anderson, was even more routine, winning in straight sets (again), this time by a score of 1 & 1.

With such a dominating line score as that, you would expect that Roger's game was clicking on all cylinders. "(I) definitely felt better (today as compared with) other days. Felt good on the return; felt good on the serve; (and I was) seeing the ball really well," Roger noted. "It's a pleasure to play that way because it doesn't happen very often, so you've got to enjoy it. But then, unfortunately, you have to quickly put it behind you and look forward. I played a great match and I'm very pleased, because I knew that (Kevin was going to be a) tough challenge ahead. I had practiced with him last week here (both got to the tournament early as Anderson lost in the first round at the Rogers Cup in Montreal to Lukas Rosol). I lost both sets I played with him in practice, so I was really happy that I was able to turn it around tonight," Roger said.

Looking at Roger's performance at the Western & Southern Open this year, you might be surprised to learn that each of the players he faced during the week were all ranked in the Top 25. But the amazing thing was that despite the high quality of his opponents, he won all his matches in straight sets and, of the 10 sets he played in Cincinnati this year, only two of them went to a tiebreaker. Kevin Anderson went on to rebound from his loss to Roger in Cincinnati and won the tournament at Winston-Salem, North Carolina, the week before the U.S. Open got underway.

Roger's quarterfinal opponent would have been Rafael Nadal, and almost everyone was hoping for that particular match-up. But Feliciano Lopez had other ideas and managed to pull out a win against his countryman. Rafa / Federer match # 34 would have to wait for another occasion as Lopez scored the upset, 5-7, 6-4, 7-6 (3). Before Lopez and Rafa played late Thursday night, August 20th, in the Round of 16 (due to rain pushing back the scheduled start of their match), Roger was asked about the possibility of playing Rafa again after such a long break in their head-to-head series. Their last encounter was in the semifinal round of the 2014 Australian Open; almost two years ago.

Roger was sympathetic towards the health struggles Rafa has had since they last played. "He's come back so strong from injuries so many times that we are used to seeing him bounce back and seeing the top 2, top 3 at least. When he comes back this time it's just not been that easy," Roger thought. "It's been a tough year for him just because (of) the clay court season, (when) he didn't win the French for the second time in 10 years. It's like a drama to some. For me (however), it's somewhat normal that you don't win 10 of 10. But he's done so unbelievably well on the clay. He set the bar so high for everybody. Clearly, (he) can't always live up to it. I think (his return to form) is going to take a little bit more time, but I think he's inching closer to where he wants to be," Roger thought.

Lopez had played Roger 11 times previously and had never come close to beating him. So dominant was Roger that in the total of 28 sets played between the two players (prior to their encounter in Cincinnati this year), Feliciano had managed to win only four sets (total in all 11 previous matches) and two of those sets were on outdoor clay in Madrid (2003 & 2011). So the results of their match this year were not at all surprising as Roger won in straight sets, 3 & 4.

Fortunately, Federer's semifinal opponent, Andy Murray, was expected to give Roger a tougher match. Murray has had some level of success against his Swiss counterpart. Prior to their Cincinnati encounter this year, Andy had prevailed in a total of 11 of their 24 previous matches; 45.8%. Ironically, his very first win against Roger came in the 2006 Western & Southern event (that day, he beat Roger 7-5, 6-4). While Andy lost in straight sets to Roger this year, 6-4, 7-6 (6), it was a high quality match throughout. Andy's first serve percentage was slightly higher than Roger's (61% to 55%) and Murray had nine aces as compared with only four for Roger. Federer's return game was the difference in this match as Roger won 27 points between his first and second return opportunities as compared with 14 (total) for Murray. Andy was also broken once and against a player like Roger, sometimes, that's all the opening he needs to assert his will in a given match. Andy's last win in the series was a very hard-fought, five-set triumph in the semifinals of the 2013 Australian Open, 6-4, 6-7 (5), 6-3, 6-7 (2), 6-2. Since that match, Roger had won the previous four matches and 10 of the last 11 sets. So, did Roger figure something out against Murray, or was this recent dominance just coincidental?

Of course, if Roger had figured something out in Murray's game, he's not going to disclose that fact to anyone since that would be giving away a competitive advantage. But in this particular case, Roger reminded people that Andy has had some health issues in recent years that has prevented him from playing up to his full potential. "Our rivalry has definitely gone in spells. I remember there was a stretch where he won three to five matches in a row in short succession," Roger recalled. Andy actually did win 4 consecutive matches from 2008-09 starting with the Masters Series 1000 win in Madrid, on outdoor clay; the Tennis Masters Cup on a hard indoor court in China; and then Doha and Indian Wells on outdoor hard courts. "I'm happy that this stretch is not just over six months but over a longer period of time. Of course maybe over a year ago he wasn't quite at his very best coming back from his back surgery. Now the last few have definitely come when he was playing very well, and that's why (I'm) clearly very pleased about the outcome today. I don't know if I figured out anything in particular, but I've definitely been holding my serve very well against him," Roger observed.

Roger was asked whether or not he was surprised that Djokovic has not managed to win a Cincinnati title to this point, which would complete Novak's quest for the Golden Masters. Federer observed that as nice of an accolade as that would be, "it's not something you really aim for once you start your career. Maybe he could set a new record to try to achieve for future players. It is quite extraordinary to be able to (do it)," Roger said. He was then asked if he watches other matches in a tournament that he's playing in and surprisingly, the answer was yes. "I watch tennis as a fan. I like (Novak's) game. I just like watching tennis. It's exciting. Great shots. I like what Dolgopolov did. Sometimes (he) takes the ball really early," Roger observed. "I practiced with (Dolgopolov) in Dubai the last couple years as well in the off-season, so I know him quite well. And then Novak, we know what he can do (when he plays) defense. You appreciate those moments when he gets that one more ball back. He (transitions between) defense (and) offense within a blink of an eye. It's just nice to watch," Federer concluded.

Novak and Roger have opposed each other so often that it ranks among the best men's tennis rivalries in the Open era. I'll have more to say about their rivalry in my next Wildcards article. Certainly, it was no surprise that the two best players in recent years met for the Cincinnati title. Nor was it surprising that they met again in New York City a few weeks later for the U.S. Open Championship. It is difficult to find two more evenly matched players than these two men. The stakes for the title match in Cincinnati were probably a little higher for Novak than they were for Roger. That has more to do with the fact that Novak needed to win Cincinnati to complete his Golden Masters trophy collection, something no one has been able to do before, as previously noted.

While Roger was the defending titlist, had he not won, it would not have affected his approach to the U.S. Open. He was satisfied with his preparations for New York; a 7th Western & Southern Open would have been (and was) icing on the cake. As is usually the case when two top-ranked players play, the result of the match turned on a few points that could have gone either way. Novak played a rather sloppy tiebreaker in the first set (losing 7-1) and then got broken in the second to hand the championship to Roger in a 7-6 (1), 6-3 final score.

Both of their service games were very close with Novak winning four more points on his first serve than did Roger while Roger won four more points on his second serve than did Novak. Roger never faced a break point against his serve while Novak had eight such points, saving seven of them. And Djokovic's return game was slightly worse than was Roger's. Federer had a dominating edge in first return points won (14 vs. 6) but where he really set himself apart was in second return points won, with a 17-7 edge over his younger counterpart. Federer had been playing in at various times throughout the week, especially on second serves. But Roger noted that he had to use a significant amount of discipline to determine when to come in and when to stay back. In the tiebreaker for the first set, at 3-1 with Roger leading, he took a gamble and it paid off.

"I thought maybe this is the time to do it. I thought he was going to go backhand and he went big forehand. So I had to lunge and had the perfect timing on it. Ended up going in and putting him under pressure," Roger explained. "If you don't get broken, like I explained the other day, you can do whatever you want on the return games. I was trying to do that again today, but I was happy I took care of my serve throughout the match," Federer said. While Roger wasn't necessarily surprised that he was able to win again in Cincinnati, it is fair to say that he did not expect to do so because he did not play in Montreal the previous week (at the Rogers Cup). "Didn't expect it, to be quite honest, coming here. I knew I had a chance, but (I) still felt (that there were) more guys (who) were going to have a better shot than I had because they had played Montreal before. Usually that helps," Federer opined. "I just realized over all the years that I've played it's just really difficult to win back-to-back Montreal and Cincinnati, or Toronto and Cincinnati for that matter. So I just chose to roll the dice a little bit and see how things were going to go. If they went great here then it was a great plan. If not, I was going to go back and practice and be really motivated for the US Open to start," Federer continued.

"Now I've got the confidence, I've got the matches, and I'm actually still feeling really fresh even after this week, because the matches have been rather short. And because I didn't play both tournaments, I can really pace myself next week and see how much practice I actually really need. It's more about getting used to the different surface speed, and then switching to different balls, which I think is usually going to always be the biggest change to us, the players," Federer explained.

The perception from many quarters is that Roger's backhand has improved tremendously as a result of working with Stefan Edberg. While Federer acknowledged Stefan's influence, he also noted that he switched to a bigger racquet as well. "I would like to give Stefan a lot of credit and he has helped me in a big way, but I think the backhand is better since I have a bigger racquet head. I really think that was the change because it happened at the same time. Who knows? Maybe it was both ways," Roger thought. "I was shanking more balls for sure with the smaller racquet head size I was using with Wilson. I think the switch has done me a world of good on my backhand side. I had to get used to the slice because I think the slice was my favorite shot to hit with the old racquet," Federer continued. "It was tough to move away from it because I was using it so much. Now I feel like I just don't shank it as much anymore. It's more of a clean hit. Of course Stefan wants me to play up in the court and move in as much as possible but in a clever way. So he's been very interesting to work with, and we'll see him next few days when he arrives in New York," Federer said.

Federer also cautioned the media that his new pattern of being a bit more aggressive at the net was not something that he was going to be doing on a regular basis. Why? "I'll still go back and return some from far back as well. I'll always mix it up and make it (as) uncomfortable (as I can) for my opponent. I'm not going to play the way they like it. I'll always come out and make it an athletic match or make it uncomfortable in the sense that they don't know what's coming," Roger noted. "Some surfaces allow you to do it better than others, but this week it worked out well. Let's be honest, I didn't do it on every single second serve, but I was very aggressive (on many) second serves. I'm happy to see that (it seems to point the) way forward for me, because for quite a long time my career I was very content to chip it and be aggressive with the forehand. I'm doing different things now on the backhand, which is really good, I think," Federer concluded.

Roger was asked if the reason he's been able to win seven titles in Cincinnati has more to do with his comfort level or the fact that he's just had a lot of success here. "Sometimes it just clicks, you know. In the very beginning of my career here I used to either lose really early or then go deep. So it was one or the other. Lately it's been always more on the very good side. I'm very happy it's been this way, of course," Roger observed. "Like I explained many times, it's a good week for me to play. I've just had a rest after Wimbledon. I am coming in fresh, eager, and motivated, or I am coming off Toronto / Montreal where I usually also have played quite well historically," Federer continued. "This has always been a good week for me. Like I said on court, I think the volunteers make a wonderful tournament with the tournament director, and it is (a) very fan friendly (tournament) as well. I get in touch a lot with the fans this week. It's just a nice venue. Great center court. Good atmosphere. Good court speed for me. So many things for me to like about it. Those are the reasons I'm sure I play well here," Federer opined. Roger's record in Canada, which includes both Toronto & Montreal, stands at 31-9, for a winning percentage of 77.5%. With his 7th title in Cincinnati, he now has a record of 42-8 here, for a winning percentage of 84%.

If the men's event was focused on whether or not Novak would be able to complete his Golden Masters championship, the women's event was focused on how well Serena Williams would do at the U.S. Open. Specifically, would she be able to complete a calendar year grand slam that was last accomplished by Steffi Graff back when she was a 19 year-old professional (in 1988)? No one has won all four slams in the same calendar year since. Serena had won the last four consecutive grand slam events (2014 U.S. Open, 2015 Australian & French Opens as well as Wimbledon). But they were not in the same calendar year. Not that it makes much of a difference, in my opinion (except to those people keeping track of such statistics).

I mean, when one player is playing so far above her peers, on a consistent basis like Serena has been doing, I don't think that the timing of a particular slam win makes much of a difference. On a given night, her opponent has to play perfect, nearly errorless tennis to even have a shot at knocking her off, unless Williams happens to have an off night. Which doesn't occur all that often. Just looking at her win / loss record the last several years leads me to conclude that, absent advancing age (she turned 34 years old on September 26th) and a corresponding decline in her abilities, most players are not going to be able to beat her anytime soon. In the last 3.75 years, she has a combined win / loss record of 241-19, for a winning percentage of 92.7% which is borderline insane (in my opinion). At the very least, Serena has an unmistakable, psychological edge in a given match-up with whomever she happens to be playing. Unless her opponent has a great deal of mental fortitude herself and is capable of ignoring that kind of a distraction. I can think of only one current player to whom that might apply: sister Venus, who's on the short edge of the rivalry, going 11-16 against her younger sister. Everyone else I thought of (Caroline Wozniacki, Victoria Azarenka, Ana Ivanovic, Jelena Jankovic & Simona Halep) all have substantial losing records against Serena.

When some players comment on their athletic talent along the lines of "I'm really playing against myself" and it sounds quite arrogant, in Serena's case, it's just a factual statement. Can she be beaten? Of course, as Roberta Vinci proved in the 2015 semifinals of the U.S. Open. But it is a rather rare occurrence. With the exception of her opponents in the Western & Southern Open quarterfinal (Ana Ivanovic, ranked 9th) and finals (Simona Halep, ranked 3rd), Serena did not play anyone this year ranked higher than 20th at the time of their match. And of those two players, Ana was the only opponent to actually take a set off Serena (all the other matches in the 2015 Western & Southern Open were straight set wins by Serena). But even in that particular head-to-head series, Serena leads 9-1 as Ivanovic has managed to win only one match and a total of five sets out of a total of 24 played (20.8%) in the 10 matches played during their careers.

With the win in Cincinnati, Serena pocked $495,000 and 900 rankings points. Roger Federer got a check for $731,000 and 1,000 rankings points.




---
If you wish to provide a comment to the author of this Wild Cards column, please use this form. Tennis Server will forward the comment to the author.



Wild Cards Archives:
1998 - 2003 | 2004 - Present
If you have not already signed up to receive our free e-mail newsletter Tennis Server INTERACTIVE, you can sign up here. You will receive notification each month of changes at the Tennis Server and news of new columns posted on our site.
This column is copyrighted by the author, all rights reserved.
---