The 2021 Western & Southern Open:
A Tennis Renaissance in the Queen City
By Vince Barr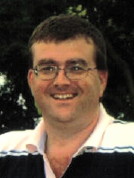 Vince Barr
Novak Djokovic was one of many of the top men's players who took the unusual step of not playing in the 2021 Western & Southern Masters event played this past August in Mason, Ohio, which is about 23 miles northeast of downtown Cincinnati. Djokovic was the defending champion, having won the title last year in New York when the tournament took a one-year absence from Cincinnati due to the pandemic. Novak has a 40-12 career record in the Western & Southern for a winning percentage of 76.9%. He skipped the tournament this year to focus on his chances of completing a "Grand Slam" by winning his fourth major Slam of the year at the 2021 US Open.

While it was quite disappointing that Novak was absent from this year's Western & Southern Open, he was not the only one. It was no surprise that Roger Federer had to withdraw from this year's tournament as he tried to recover from an apparent right knee (re)injury he suffered at Wimbledon this year in his quarterfinal loss to Poland's Hubert Hurkacz in straight sets, 3-6, 6-7(4), 0-6. What was surprising was the bombshell he dropped on the public in an Instagram post on August 15th. "I want to give everyone an update on what's been going on (with my medical condition) since Wimbledon," said Federer. "As you can imagine, it's not been simple. I have been doing a lot of checks with doctors regarding my knee. Unfortunately, for the medium to long term (recovery), I will need to have knee surgery. If I decide to do it, I will be on crutches for many weeks and also out of the game for many months," Federer continued.

"So, it's going to be difficult, of course, in some ways but at the same time, I know it's the right thing to do (for my long term health) because I want to be healthy. I want to be running around to make things well again. And I want to give myself a glimmer of hope to return to the Tour in some shape or form," Federer intoned. "Don't get me wrong, I am realistic. I know how difficult this (is going to be) at my age, to try another surgery (his 3rd on the right knee alone). But look, I want to be healthy and I'll go through the rehab process with the goal, while I'm still active (on the ATP Tour), which I think will help me get through this," Federer concluded. If Roger has his third surgery on his balky right knee, it will most likely take him out of commission for at least 12 consecutive months. Then, you have his age; he turned 40 on August 8th this year. I don't need to remind anyone that no one past the age of 37 has ever won a men's singles major tournament. The last one to do it was Australia's Ken Rosewall, who accomplished that feat at the age of 37 years, one month and 24 days old at the 1972 Australian Open.

Sadly, the hits to the ATP Tour kept on coming. Rafael Nadal was the next one to shut his year down on August 20th with his disclosure of his difficulty in recovering from his left foot injury. Typically, Nadal will play Wimbledon and sometimes a grass court tournament leading up to that mid-summer major. He then usually takes a few weeks off and plays in one or two U.S. Open preliminary events. This year, he played in the Washington, D.C.-based Citi Open and the newly named National Bank of Canada Open (formerly the Rogers Cup). He left both of those tournaments early, having to retire before he was beaten in each of those events over his injured left foot. Dominic Thiem, the 2020 U.S. Open men's singles titlist, also had to pull the plug on his 2021 season due to a nagging right wrist injury. All of these season ending injuries to star players (Federer, Nadal, Thiem) brings up the rhetorical question of the Tour calendar, specifically, are there too many events?

On the women's side, the absence of both Williams sisters was disappointing. But there was some excellent play on display in Mason this year. In fact, only one of the top 17-ranked women's players missed this year's event and that was 4th-ranked Sofia Kenin. I cannot recall a single event in the Western & Southern Open's distinguished history where there was only one player missing from the top 17-ranked ladies on tour.

There were many compelling stories to emerge from the women's draw in this year's Western & Southern Open. Two of them were the surprising upset of second-ranked Naomi Osaka suffered at the hands of Switzerland's Jill Teichmann, who came into the event ranked 65th in the world. Teichmann made it all the way into the finals as a wild card entry, losing in the championship match to the top-ranked player in the world, Ashleigh Barty, 6-3, 6-1. Teichmann entered the U.S. Open ranked 44th.

Ashleigh Barty's path to the final involved beating qualifier Heather Watson, defending champion Victoria Azarenka, Barbora Krejcikova and Angelique Kerber before dispatching Jill Techimann in the finals. She accumulated 900 rankings points for winning the title here along with $255,220 in tournament earnings. Barty's path to the title also included a not that surprising revelation that she had not been home (to Australia) for six months because of the strict Covid-19 protocols required to enter that country. I can't imagine being away from home for that length of time. She has her own traveling party: her coach, physio and boyfriend to name three people I know of, but still. She missed most of 2020 with all the canceled events and a conscious decision not to play much. She compiled a record of 12-3 with only one title (Adelaide International, a WTA 500-level event where she beat Ukrainian Dayana Yastremska, 6-2, 7-5). Entering the U.S. Open this year, she has compiled a tour best record of 40 wins vs. 8 losses, counting her loss at the Olympics which is considered an exhibition and not officially counted as a tour or grand slam level event. That record contains 5 titles (Yarra Valley Classic in Melbourne, Australia, Miami Open, Porsche Tennis Grand Prix (played in Stuttgart, Germany), Wimbledon and The Western & Southern Open), $3.7 Million in tournament earnings and an 83rd consecutive week as the highest ranked female tennis player on tour.

Despite all this, she was very complimentary of her opponent's tennis in the final. Post-match, she observed, "First of all, Jill, what a week, right? This is where you belong (playing in a Masters 1000-level final), this is your level. And it's been an honor watching you play your best tennis this week. I know that you'll win many of these (trophies) and it was certainly an honor to share the court with you today. Congratulations to you and your team," Barty said. To the hard-working staff at the Western & Southern, she said this: "Thank you to this tournament for getting it up and running. The Western & Southern Corporation in particular as well as all the other partners. I know we all missed not being here last year (when the event was played in New York City) but it was certainly nice to be back here this year," she said. "This event has been run incredibly well with the weather (several significant rain delays) and all the other things that we had to deal with (i.e., Covid-19 protocols) this week. You guys did an incredible job, so thank you very much. We (the players) certainly loved being back here this week," Barty continued. "Last, but absolutely not least, the crowd. Guys, Jill hit it on the head, it was so nice to play out in front of you again. I think that some of the smaller events (i.e., non-grand slams) remind me just how much I love playing this sport," she concluded.

Tennis Channel commentator Prakash Amritraj drew out a surprising revelation from Barty regarding her expectations of her performance coming into the event. "I enjoy coming to Cincinnati and these conditions (hot and humid) which are excellent preparation for the U.S. Open and getting in a few hard court matches under my belt is a bonus. So I think that being able to come through, play a clean week and walk away with the title is not really what I expected of myself, but it was certainly nice to come here and play" Barty thought. Prakash was surprised at the fact that she didn't expect to win the title, so he asked her why she felt that way coming in. "Because I hadn't hit a lot of balls since Wimbledon (she lost in the first round of the Tokyo Olympics which was played on a hard court surface), then coming here and try to find a way to refresh myself mentally, physically and reignite the competitive fire. Once I got here, with this (level) of competition, getting my match focus mindset back was easier than I thought it was going to be. So it was really nice to get out there, compete and do what I love to do. So I think, without a doubt, having the crowd out here certainly helped. I heard plenty of Aussie accents here, so it's been great," Barty said.

Regarding her opponent, she said that "Jill's had a fantastic week. I think just seeing her beat so many top players has been really nice for her and her team. She didn't have a great start to her season, struggled with her body (fitness level) throughout the middle period. So it's nice to see her fit and healthy, playing some great tennis. I'm sure today is just the first of many such battles between her and I. It won't be long before she starts winning some big matches and putting herself in situations to win a big title. I've got a lot of respect for her," Barty concluded.

Amritraj asked her whether she tends to focus more on her match results or the process of playing her best. "I'm very process-oriented. I find that distraction comes with focusing too much on the results and stats; thinking of the what-ifs. I know for me, I enjoy my tennis best when I'm relaxed on court and having fun and loving what I'm doing to get there. Probably the thing I most love about tennis is the thrill of the fight beforehand. Talking with my coach, figuring out what I need to do to get there (and play my best tennis). And then going out to execute my game plan (while) having fun. The wins and the accolades that come with it are a bonus," she opined. Regarding the U.S. Open, she said that she's "looking forward to it. The U.S. Open is a big party. It's a festival of tennis. You have to embrace it; otherwise, it just eats you up. I'm excited to get back to New York. It's been a couple of years since I've been there. So I'm looking forward to going there, enjoying a couple of quiet days before locking down into my preparation for the tournament," Barty concluded.

With Novak Djokovic skipping the 2021 Western & Southern Open, Daniil Medvedev became the presumptive favorite, especially considering that only five of the top 10-ranked male players showed up. Medvedev became the top-seeded player in the draw with Stefanos Tsitsipas holding down the number 2 seed. Medvedev was also favored to win the event because he had done so once previously (back in 2019 when he defeated David Goffin, 7-6(3), 6-4). Daniil arrived in the Queen City with a 37-9 record in 2021 with 3 titles (Marseille, Mallorca and the National Bank of Canada Open) and approximately $2.9 Million in prize money this year alone. With the exception of two first round exits (Rotterdam and Halle) eight of his 11 previous tournament appearances resulted in at least a quarterfinal berth. He looked virtually unbeatable; that is, until he ran into a camera in his semifinal match with Andrey Rublev.

Daniil won the first set vs. Rublev rather easily with three breaks of Andrey's serve to go up 6-2. Rublev managed to claw back on of those breaks but it wasn't enough to turn aside the mounting momentum of what appeared to look like a Medvedev straight set win. His chances of beating Rublev were enhanced once you considered the fact that he had apparently taken up residence in Rublev's mind. In the early stages of the match, it was not an uncommon sight to see Rublev gesticulate wildly toward his box and shout things to himself in complete frustration. In his post-match press conference, he explained why. "You need to be physically ready (to play him), because you will have to run a lot. And you will have to play each point (with the anticipation of) long rallies. (You can't expect) any free points; you also have to be mentally strong. (Playing your best) is not enough (to beat him)," Rublev opined. It didn't help matters any, from Rublev's perspective, to know that he had never beaten his countryman (0-4) and actually had not even managed to win a single set (0-10) in their previous encounters.

The momentum seemed to change somewhat when Rublev was serving at 1-1 in the second set, 15-all. Andrey returned a volley with his powerful forehand deep to Medvedev's backhand on the ad-side of the court. Daniil always stands rather deep on service returns and other volleys (about 14 feet behind the baseline according to a Tennis Channel graphic). With stationary cameras being located about 18 feet behind the baseline, Medvedev playing that deep greatly increased the likelihood of a collision with the camera... which is exactly what happened. The collision did not appear to be serious and Daniil reached out with his left (non-serving) hand right before impact. The camera toppled sideways but Medvedev was absolutely apoplectic. After the camera was remounted, he used his left foot to kick the camera but did no damage to the machine. The chair umpire quickly dismounted from his perch to check to see that everything and everyone was ok.

Medvedev repeatedly said "Take the camera away. I want it off the court. I almost broke my hand." When that tactic didn't get him the results he wanted, he pointed repeatedly to the large, in-stadium monitor which showed the collision. The umpire scolded him by saying, "listen, you can't do that (kick the camera). We'll take a look at it (the positioning of the cameras on court) later but I cannot decide that (moving the cameras) right now." Medvedev pointed to the large in stadium screens showing the collision. The umpire said, "We see, we have the issue but (for now) it's got to stay like this."

If I was the chair umpire, I would have assessed a minimum one game penalty against Medvedev for kicking the camera. That is not professional behavior. The camera positions were known by all the players prior to their matches and they were not moved any closer to the court during the week which of course the players also knew. No one else had a problem with them. Nicolas Pereira, who was one of the Tennis Channel commentators calling the match remotely, was sympathetic to Medvedev's opinion. "That's one thing I've been noticing with the players playing way back. The dimensions of the court have to be changed," Pereira opined.

With all due respect to Pereira, to quote John McEnroe, YOU CANNOT BE SERIOUS! Changing the court's dimensions, (probably by moving the north and south walls of the stadium backwards) is not the answer. Players are like weeds in a garden: give them a little space, and they are going to want more and more. I believe it is incumbent on the players to adjust their style of play to the dimensions of the arena they are competing in. They already have to make adjustments due to varying surfaces of play, why should camera placement be any different?

I do not know if the ATP Tour has mandated a certain amount of space behind the baseline that must be kept clear. But if they have, I am certain that all of the tournaments on the current ATP Tour calendar meet or exceed those limits. Despite the collision, the match was incredibly close. At 2-all in the third set, 15-0 with Rublev serving, Tennis Channel showed a graphic that gave Medvedev a 48-40 advantage in total points won in rallies lasting less than five shots (which includes aces). Rublev had a 20-19 advantage in points won in rallies lasting between five and 9 shots while he scored a 15-12 advantage in rallies lasting more than nine shots. Rublev finally prevailed 2-6, 6-3, 6-3 to get into his first Western & Southern Final.

The controversy surrounding the Medvedev / Rublev semifinal was completely overshadowed by what followed in the nightcap: Alexander Zverev vs. Stefanos Tsitsipas. Prior to their Cincinnati semifinal, Stefanos maintained a 6-2 advantage in career head to head matches with a mark of 4-2 on hard court (indoor as well as outdoor) surfaces. Stefanos started the controversy by leaving the court with his bag after their first set to take a "bathroom" break which lasted about 15 minutes. In a best of three set match, professional tennis players are allowed one bathroom break which is not timed. In a five-set match, they are granted a secondary bathroom break. At the ATP Tour level, players may be granted a second bathroom break at the chair umpire's discretion. He (or she) is not obligated to allow the player a second break. It is true that Cincinnati weather is notoriously hot and humid during mid-August when the event is played. I lived in Cincinnati for 14 years and I recall many times I would get out of the shower, dress in shorts and go out to dinner feeling like I needed to take another shower. You can sweat profusely just standing still. So, for someone like Tsitsipas, who sweats a lot, I can see why he might feel he needs a second bathroom break in a long match (even one that is best of three sets). But the problem with Stefanos is that many players suspect him of using that time to check his cell phone for voicemails and texts which could easily give him an unwarranted advantage over his opponent as he was getting coached with that information.

As it unfolded at the end of the first set, Zverev confronted the chair umpire with the accusation of cheating because he took his bag with him to the locker room. The chair noted that he was allowed to do that under current rules. Zverev then pointed to Apostolos Tsitsipas, Stefanos' father, and told him how he (Apostolos) was constantly talking on his phone between points and furiously typing out texts to send. Perhaps this is legitimate (if he did not text his son or leave a voicemail coaching him). But given Tsitsipas' penchant for advocating unlimited coaching at all points of a given match, it seems likely that he was providing some level of illegal coaching. It probably wasn't a coincidence that after losing the first set to Zverev 6-4 and not approaching the net at all, he switched playing styles to more of a serve and volley tactic. True, all this is merely circumstantial evidence and proves absolutely nothing. Some pro tennis players will take bathroom breaks at pivotal moments in matches when they are losing in an effort to reset their thinking and playing tactics. That's not illegal. And unless it can be definitively proven that Stefanos received illegal coaching, there is nothing that the ATP Tour can do about this practice... other than what the chair umpire did in fact do in disallowing him a second bathroom break in the third set when Tsitsipas requested one. Now, he could have left the court again but would have been assessed a one-game penalty for the delay. Given the closeness of the third set, which ended in a tiebreaker loss for Stefanos, 6-7(4), he chose not to defy the umpire and played on.

Stefanos said in his post-match press conference that "I really wanted to change (clothes) in the third set because I was pouring wet. I couldn't even hold my racquet. The (chair umpire) decided not to give me that break that I really wanted to (go and) change clothes. It wasn't an ideal situation for me to continue playing (with sweat soaked attire) in that third set." Tsitsipas thought that he was entitled to a bathroom break after each set, which was incorrect. In this case, I will not give the player the benefit of the doubt due to the unique circumstances surrounding his play. If he really wasn't cheating, he could quickly quash all suspicion by doing the following things: (1) leaving his bag on the court at all times; (2) for a change-of-clothes issue, he could remove his replacement attire from his bag, show it to the umpire and the other player, and take only those items to the bathroom (or locker room); (3) place his sweaty clothes in a transparent garment bag, presumably provided by the tournament, or his hotel, and showing them to the chair and the other player upon request. Or, for # 3, have the tournament wash his clothes while the match is going on because I certainly would not want to deal with the smell of sweaty clothes after a match. Furthermore, the ATP should institute a practice of collecting a player's cell phone before every match, holding them in a guarded, secure location, then returning the devices to the players after the match was over. This won't stop all cheating episodes but it would severely cut down on them. I'm sure that the ATP doesn't want to babysit the players. But sometimes, in my opinion, you have to crack down when possible abuses are taking place. Otherwise, what's the point of having rules in the first place if you don't enforce them?

After the match, which Zverev won 6-4, 3-6, 7-6(4), Prakash Amritraj asked Alexander "What on earth is it between you two that brings out this kind of tennis?" Zverev laughed and said, "What do you want me to say? It's a great rivalry. There's a lot of (competitive) fire there as well as a lot of emotion. Both of us, especially at this point of the season just prior to the U.S. Open, don't want to give each other anything. Look, it was a great battle and the last few matches we played were always like that. (This year, we met) in the semifinals of the French Open, won by Tsitsipas, 6-3, 6-3, 4-6, 4-6, 6-3 and Acapulco, which was won by Zverev, 6-4, 7-6(3)."

Zverev had to rally to win their match in Cincinnati. Prakash observed, possibly a little tongue in cheek, "Guts are what separates a lot of champions. For a set and a half there, it looked like he (Tsitsipas) had complete control. How on earth did you dig out of that 4-1 hole?" Alexander revealed "Yeah, I didn't feel well there in the middle of the second set. I felt low energy, my stomach wasn't great. It was 4-1, I think I broke him for 4-2 and then I went outside the court, did my thing and I started to feel better. The doctor came out, gave me a little bit of medicine. It (my stomach) calmed down a little bit and I started to feel better. Then my energy came back," Zverev said.

Amritraj complimented Zverev on his post-match decorum. Despite his intense feelings about what Tsitsipas may (or may not) have done, they got past the controversy at the end. Alexander noted that "We always do. At the end of the day, we're two competitors trying to beat each other. I'm somebody who likes to win or lose within the rules. I've always done that and am very proud of that fact throughout my career. I never take a medical time out when I don't need it. Never go to the bathroom when I don't need to. And I always try to play as fairly as possible within the rules. Some people use the rules to their advantage. Sometimes, rules are very bendable. So yeah, I was a little frustrated because it had happened at the French Open before the fifth set, it happened at Acapulco as well (the excessive bathroom break controversy)," Zverev concluded.

With all that drama, the finals were almost a little bit deflating. Zverev faced one of his closest friends on Tour, Andrey Rublev, who had never managed to beat him in four previous tries. Not only that, Rublev hadn't even won a single set in the previous head-to head meetings. The championship would prove no different as Zverev won his first Western & Southern Championship in 59 minutes, 6-2, 6-3. Zverev has never won a grand slam singles championship, though he came close in last year's U.S. Open Finals against Dominic Thiem, losing 2-6, 4-6, 6-4, 6-3, 6-7(6).

In his post championship match comments, Zverev inadvertently suggested that he and Rublev would play in bigger finals to come, then caught his mistake while the crowd laughed. "This is only the beginning and we're gonna play much, much bigger; sorry, I'm not saying that this is not a big event, I'm not saying that! I'm just saying that we're going to play each other in big matches as well." He then went on to thank the hard-working tournament staff for staging the event in the midst of the pandemic. "I also want to thank everyone standing on court out here. Without you guys, this tournament would not be possible. This is not only a big step for tennis, having so many people back here in the crowd, but the whole sporting world. To see that life can go back to normal, hopefully soon. That we can play sports in front of spectators," Zverev said.

"The amount of work you guys put into this week, I cannot imagine what it was like. Not only this week, but I think that last year, you took the first step. You were the first tournament back on tour. Even though we didn't play here, it was still (an) incredible effort from you guys to make it happen. To show that tennis can be back; that sports can be back. Then I want to thank everybody who came out. This has been an incredible, special week for me. It's amazing to play in front of a crowd again. It's amazing to play in front of a full stadium again. I think we (the players) all missed it. I've always said that sports need live spectators. Because you guys give us the emotion, the cheers, the goose bumps and everything that is involved in sports. Without you guys this week would not have been even half as special as it is now. Now, I can't say that this event was one of my favorite weeks of the year, prior to this year, because I hadn't won a single match in my seven previous visits. It's definitely one of my favorite tournaments now. And I hope it will be in the next 10-15 years of my career," Zverev concluded.


---



Wild Cards Archives:
1998 - 2003 | 2004 - Present
If you have not already signed up to receive our free e-mail newsletter Tennis Server INTERACTIVE, you can sign up here. You will receive notification each month of changes at the Tennis Server and news of new columns posted on our site.
This column is copyrighted by the author, all rights reserved.
---