An Emotional Moment!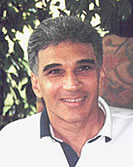 Tom Veneziano
One of the main problems players have when attempting to maintain the correct mental attitude is the inability to make correct decisions in the face of failures and mistakes. Intellectually they know they should forget their mistakes and move on, but when confronted with the emotional reality of their mistakes, they lose it! With this quick tip I want to challenge you to separate yourself from the pack by making two crucial decisions: Recognize, retreat and move on.
First, in your next match when you begin making mistakes and feel your emotions looming up, Stop, look and listen - THIS IS AN EMOTIONAL MOMENT! The ability to RECOGNIZE this emotionally charged moment by monitoring yourself mentally as well as emotionally is a key to success in the competitive arena. Don't justify your angry, frustrated feelings, just RECOGNIZE you are going AWOL (absent without leave) from objectivity. To be aware of what is occurring is the first step toward solving the emotion problem.
Second, you must RETREAT AND MOVE ON from THAT EMOTIONAL MOMENT. But how? You must learn to let go of your mistakes and MOVE ON by overriding your emotions with your mind. You must mentally act! An excellent technique to help you through this moment would be some internal calculation. Repeating the phrase, "the next shot is more important than the last mistake!" can reorient you back to the correct mental environment. I teach players to not serve or return serve until they have cleared their mind of the last mistake. With practice you will learn to bring yourself through these emotional moments by repeating the phrase, "the next shot is more important than the last mistake."
The key to advancing toward mental toughness is to make objective, rational decisions when you are ACTUALLY CONFRONTED WITH THE EMOTIONAL SITUATION. Despite your emotional quagmire you must instantly RECOGNIZE your predicament and override your feelings with a quick reaction mental solution. "The next shot is more important than the last mistake!"
The Tennis Warrior understands it's not just about KNOWING THE PATH, but WALKING THE PATH.
I have so enjoyed spending these few emotional moments with you. :)



Tennis Warrior Archive
If you have not already signed up to receive our free e-mail newsletter Tennis Server INTERACTIVE, you can sign up here. You will receive notification each month of changes at the Tennis Server and news of new columns posted on our site.
This column is copyrighted by Tom Veneziano, all rights reserved.
Tom is a tennis pro teaching at the Piney Point Racquet Club in Houston, Texas. Tom has taught thousands of players to think like a pro with his Tennis Warrior System.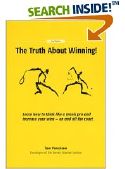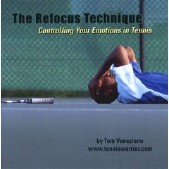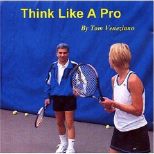 In Tom Veneziano's book "The Truth about Winning!", tennis players learn in a step-by-step fashion the thinking the pros have mastered to win! Tom takes you Step-by-step from basic mental toughness to advanced mental toughness. All skill levels can learn from this unique book from beginner to professional. No need to change your strokes just your thinking.

Audio CDs by Tom Veneziano:



---