Pusher Power!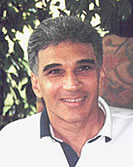 Tom Veneziano
How do you play a pusher (a player that hits a lot of balls back, usually with no pace) when you are not as consistent? Playing a pusher can be frustrating, but you should know that the pusher wins often because he or she is playing tennis with the correct principles. Consistency wins! Even if you hit a lot of winners, you must be consistent.
Since you are not as consistent as the pusher you will have to change your tactics and explore other options. Below are a couple of different options you can explore.
Try to be a little bit more patient when rallying from the baseline. Do not go for too much too soon!

Wait for the first relatively short ball and head for the net. Not just once, but over and over and over and over and over again. Be relentless! Explore different placements with your approach shot - to their forehand, to their backhand, down the middle, etc. Pushers do not hit hard so if you can create enough pressure you will have many opportunities at the net. If you can also serve and volley, give that a try.

You can not volley well? Then stay on the baseline, hit some short balls, and bring the pusher up to the net. See how well he or she can volley and hit overheads.

The key is to not just stay back and rally with a pusher. You must break it up and keep pressure on them by exploring different options. Of course, this may require you to take more chances and fail more often, but you have been reading the excellent instruction articles from TennisServer.com for months and you are prepared!

In short, you must take control and attempt to dictate the terms to the pusher. You may even have to rally a little bit, pick a short ball, and go for a winner. If you do not dictate the terms you will just rally back and forth, get some exercise, and lose.

Become a pusher yourself. At least the consistent part of their game! Adding a little patience to ones game will do wonders for anyone.
Will you still lose with some of these tactics? Maybe, maybe not, but at least you gave yourself the best opportunity to succeed under the conditions. A true Tennis Warrior mentality! What you learn from the experience will be useful the next time you play that same type of player.

Mental Toughness is the accumulation of valuable information to be utilized at the proper time. To beat a pusher you must constantly accumulate enough on-court knowledge to play them intelligently and offset their strength (a never ending flow of balls coming at you).



Tennis Warrior Archive
If you have not already signed up to receive our free e-mail newsletter Tennis Server INTERACTIVE, you can sign up here. You will receive notification each month of changes at the Tennis Server and news of new columns posted on our site.
This column is copyrighted by Tom Veneziano, all rights reserved.
Tom is a tennis pro teaching at the Piney Point Racquet Club in Houston, Texas. Tom has taught thousands of players to think like a pro with his Tennis Warrior System.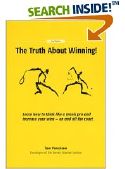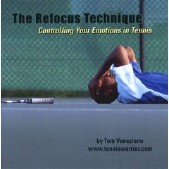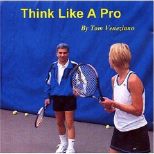 In Tom Veneziano's book "The Truth about Winning!", tennis players learn in a step-by-step fashion the thinking the pros have mastered to win! Tom takes you Step-by-step from basic mental toughness to advanced mental toughness. All skill levels can learn from this unique book from beginner to professional. No need to change your strokes just your thinking.

Audio CDs by Tom Veneziano:



---