You are not a cookie cutter mold!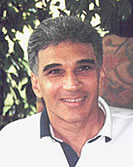 Tom Veneziano
Do not try to fit yourself into an exact mold when learning tennis. This is one of the things I dislike about some of the conventional methods of learning tennis. They try to fit you into this unrealistic mold. What's interesting is THE PROS DO NOT EVEN FIT THAT MOLD. Why should you?
You should maintain your own individuality when learning and playing tennis, without breaking the laws of physics. If you would like to hit topspin on your shots you must swing low to high. If you would like to slice on your shots you must swing high to low. But, there certainly are many ways to swing high to low and low to high. Seek out your own style through practice and repetition of simple principles and let the repetition mold your own style.
Remember, in the past many players were advised to change a shot that eventually became their trademark. Bjorn Borg was told not to hit with a semi-western grip on his forehand and not to use all that excessive topspin! For some reason he kept doing it (I guess it just felt comfortable). The result was that Borg changed the face of tennis forever!
Many new players began hitting with more topspin and using semi-western grips! Conventionally, this was supposed to be incorrect. And how about the two-handed backhands of Connors, Austin, Evert, and Borg?! Today using two hands is commonplace and widely accepted, but initially many players were told it was unacceptable. But, the natural, instinctive, and automatic will always prevail.
By the way, in the 1937 Australian Open final between Vivian McGrath and John Bromwich both players had two-handed backhands! Even at that, the two-handed backhand did not gain prominence until the Borg, Evert era in the 70's.
Yes, you should practice, but beware of fitting yourself into the cookie cutter mold. Learn to develop your own individuality and style which is the signature of a champion.



Tennis Warrior Archive
If you have not already signed up to receive our free e-mail newsletter Tennis Server INTERACTIVE, you can sign up here. You will receive notification each month of changes at the Tennis Server and news of new columns posted on our site.
This column is copyrighted by Tom Veneziano, all rights reserved.
Tom is a tennis pro teaching at the Piney Point Racquet Club in Houston, Texas. Tom has taught thousands of players to think like a pro with his Tennis Warrior System.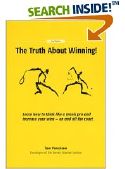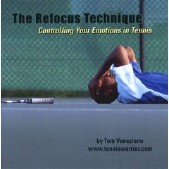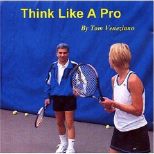 In Tom Veneziano's book "The Truth about Winning!", tennis players learn in a step-by-step fashion the thinking the pros have mastered to win! Tom takes you Step-by-step from basic mental toughness to advanced mental toughness. All skill levels can learn from this unique book from beginner to professional. No need to change your strokes just your thinking.

Audio CDs by Tom Veneziano:



---