Do you prefer to practice your strengths?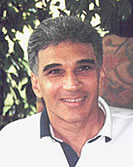 Tom Veneziano
"In golf your strengths and weaknesses will always be there. If you could improve your weakness, you could improve your game. The irony is that people prefer to practice their strengths." --Harvey Penick
This quote is from Harvey Penick, one of my favorite coaches from the world of golf. His book has many pearls of wisdom that apply to tennis. The name of his book is "And If You Play Golf, You're My Friend."
Every tennis player understands if they would improve their weaknesses they would improve their game. Do they do it? No! Why not? When practicing they would much rather practice what they do best. It's easier and it feels good. Not exactly a formula for success. And that's the point! How do you ever expect to be a notch or two above the next player if you are doing the same thing he is -- practicing your strengths. You must be different to separate yourself from the other players. And different, oddly enough, is practicing to improve your weaknesses.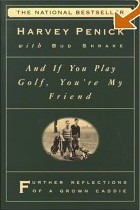 Tennis lessons can help improve your weaknesses, but the problem is most players consider the lesson to be their practice. In between lessons they go right back to practicing their strengths. That's why I have labeled a PRACTICE MATCH an oxymoron. There is a MATCH all right, but there is very little PRACTICE. Everyone is trying to win! As a result they are always practicing their strengths.
Let me challenge you to begin practicing your weaknesses and separate yourself from the rest of the players. How about this? Let's do a little test. For one month go out and practice any weakness you have for 15 minutes a week. That's right, just 15 minutes a week! Watch what happens at the end of a month. You may be thinking, "that's not much time at all." My answer to that is, "you're right, it's not much time, but it's a lot more than what you're doing right now! :)" You will be shocked at the improvement you will see. Remember, most players will not even spend that much time on their weaknesses. If they would, Harvey Penick's quote would not be necessary. DARE TO BE DIFFERENT!
Harvey Penick's book can be found at:
http://www.amazon.com/exec/obidos/ISBN=0684867338/thetennisserverA/



Tennis Warrior Archive
If you have not already signed up to receive our free e-mail newsletter Tennis Server INTERACTIVE, you can sign up here. You will receive notification each month of changes at the Tennis Server and news of new columns posted on our site.
This column is copyrighted by Tom Veneziano, all rights reserved.
Tom is a tennis pro teaching at the Piney Point Racquet Club in Houston, Texas. Tom has taught thousands of players to think like a pro with his Tennis Warrior System.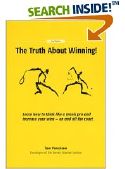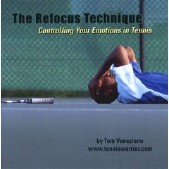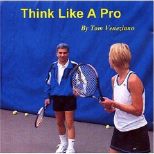 In Tom Veneziano's book "The Truth about Winning!", tennis players learn in a step-by-step fashion the thinking the pros have mastered to win! Tom takes you Step-by-step from basic mental toughness to advanced mental toughness. All skill levels can learn from this unique book from beginner to professional. No need to change your strokes just your thinking.

Audio CDs by Tom Veneziano:



---