Keeping Your Perspective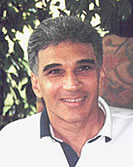 Tom Veneziano
Okay, it's time to have a heart to heart chat!
Players often confuse the amount of time that has passed with the amount of time they practice. For instance, students may become frustrated at their progress and I'll say, "you are making great progress. What's the problem?" Their response is, "I have been practicing for a year; I should be much better. How long is this going to take?" I explain that actual practice time is what counts, not just the duration of time that passes.
To illustrate, I'll add up their approximate yearly play and practice time. Let's see, you take a one hour lesson per week and play another hour and a half in that week. That's two and a half hours a week. And much of that time is not intensive practice. Two and a half hours a week times four equals ten hours a month. Multiply ten hours by twelve months and you have 120 hours a year of practice and play.
In contrast, when a pro is learning he or she plays a minimum of three and a half hours a day, six days a week. That's 21 hours a week, 84 hours a month. In a month and a half the pro has practiced 126 hours. That's more than you have practiced in a year! In reality, your 120 hours of practice in a year is equivalent to the pro's practice in a month and a half. Hey, for only a month and half of practice time, you're doing great!
I'm not telling you to practice three or four hours a day (unless you have the time). But you must keep your perspective as you are learning. Do not confuse time passing with time practiced. Your progress will be determined only by the amount of time you have played and practiced.
Now, get back out there and log in more quality practice time. I don't want to have this discussion with you again! :)



Tennis Warrior Archive
If you have not already signed up to receive our free e-mail newsletter Tennis Server INTERACTIVE, you can sign up here. You will receive notification each month of changes at the Tennis Server and news of new columns posted on our site.
This column is copyrighted by Tom Veneziano, all rights reserved.
Tom is a tennis pro teaching at the Piney Point Racquet Club in Houston, Texas. Tom has taught thousands of players to think like a pro with his Tennis Warrior System.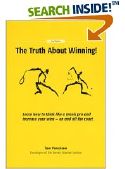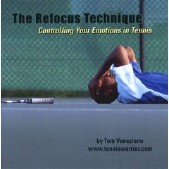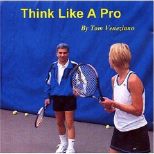 In Tom Veneziano's book "The Truth about Winning!", tennis players learn in a step-by-step fashion the thinking the pros have mastered to win! Tom takes you Step-by-step from basic mental toughness to advanced mental toughness. All skill levels can learn from this unique book from beginner to professional. No need to change your strokes just your thinking.

Audio CDs by Tom Veneziano:



---