The Key To Concentration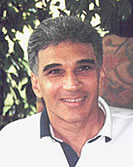 Tom Veneziano
Would you like to improve your tennis game? Then you have to improve your concentration. I have been asked many times, "What can I do to help my concentration in a match?" To be honest, this question always befuddles me. It supposes that concentration is some fleeting mental state one has no control over, and that concentration is lost somewhere outside the individual's thinking and they don't seem to know how to find it or where to find it! I always feel like it warrants an answer from me like, "It's over there on the shelf next to the soup! Go get it, prepare yourself a cup of concentration, drink it and then play your match."
In short, my answer is, "to help your concentration in a match, try CONCENTRATING."
Frankly I don't know how players lose concentration in a match so easily. In my matches, at different times and in different situations, I was always thinking about the mental balance of the match. I was thinking about the score, how to play my opponent on a given point, what my opponent was trying to do to win, what I could do to counter his strategy, how could I surprise him, how to keep him off balance, should I add extra pressure now or should I back off a little, what weakness can I exploit, where will he hit the ball next, does he change his pattern under pressure, is he predictable under pressure, etc., etc., etc. Well, you get my point.
I was so preoccupied with all of these match play situations that I didn't have time NOT to concentrate! I suggest you learn to do the same. You may be whining, "but that takes a lot of energy and discipline." Bingo! You have the true answer to learning concentration - IT DOES TAKE MENTAL ENERGY TO BE SELF-DISCIPLINED!
The key to tennis is consistency, the key to consistency is concentration, and the key to concentration is SELF-DISCIPLINE. Concentration is not on a shelf somewhere, it's in your mind. YOU control it through SELF-DISCIPLINE! You discipline yourself to keep concentrating whether you are tired, have a bad line call, or your mind begins to wander, or you are playing poorly. You need to pull yourself back into focus to concentrate on the essentials like handling your failures, handling the up and down cycles, staying relaxed and remembering "the next shot is more important than the last mistake." Use SELF-DISCIPLINE to train yourself to concentrate every time you step on the tennis court and you will add a dimension to your game that few players have mastered. Why shouldn't YOU be one of them?!



Tennis Warrior Archive
If you have not already signed up to receive our free e-mail newsletter Tennis Server INTERACTIVE, you can sign up here. You will receive notification each month of changes at the Tennis Server and news of new columns posted on our site.
This column is copyrighted by Tom Veneziano, all rights reserved.
Tom is a tennis pro teaching at the Piney Point Racquet Club in Houston, Texas. Tom has taught thousands of players to think like a pro with his Tennis Warrior System.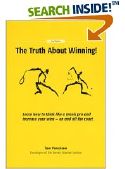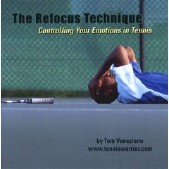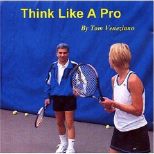 In Tom Veneziano's book "The Truth about Winning!", tennis players learn in a step-by-step fashion the thinking the pros have mastered to win! Tom takes you Step-by-step from basic mental toughness to advanced mental toughness. All skill levels can learn from this unique book from beginner to professional. No need to change your strokes just your thinking.

Audio CDs by Tom Veneziano:



---