Get Ready - Now!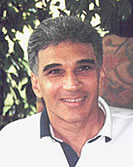 Tom Veneziano
You hit a shot, then stand there to watch your ball travel into your opponent's court. I wonder what's going through your mind as you just stand there. Maybe something like, "gee what a nice shot," or "Oh! that shot's going out," or "hey, I got it over the net," or "that's not where I intended the ball to go!"
I have done numerous drills, articles, and even an audiotape, on the art of getting ready IMMEDIATELY after hitting a shot. Guess what? It's tough!!! Not many players do it correctly with any consistency. So, here is another quick tip on the subject.
What you should be thinking the instant the ball hits your strings is NOT WHAT YOU HAVE DONE WITH THE BALL, BUT WHAT YOUR OPPONENT IS GOING TO DO WITH THE BALL. As soon as the ball hits your strings you should be moving back into ready position BEFORE you know whether your ball is in or out, up or down, over or under, or wherever, and you should begin thinking about your opponent's shot. You must shift your mind off YOU (I know how difficult this is :) and your side of the court and onto your opponent's side of the court.
If you are still having trouble getting ready INSTANTLY, try this and see if it helps. The next time you hit a ball, IMMEDIATELY focus OUTWARDLY to your opponent's court. Most players hit the ball and stay focused INWARDLY. Even when the ball is in their opponent's court they are still thinking inwardly about what they have done! You must learn to focus outwardly on what your opponent is going to do. When the ball hits your strings your shot is OVER and your priority must shift IMMEDIATELY to your opponent's shot.
It's not over until it's over!



Tennis Warrior Archive
If you have not already signed up to receive our free e-mail newsletter Tennis Server INTERACTIVE, you can sign up here. You will receive notification each month of changes at the Tennis Server and news of new columns posted on our site.
This column is copyrighted by Tom Veneziano, all rights reserved.
Tom is a tennis pro teaching at the Piney Point Racquet Club in Houston, Texas. Tom has taught thousands of players to think like a pro with his Tennis Warrior System.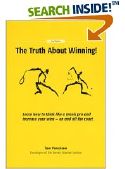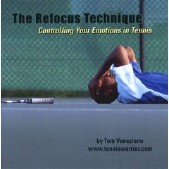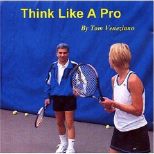 In Tom Veneziano's book "The Truth about Winning!", tennis players learn in a step-by-step fashion the thinking the pros have mastered to win! Tom takes you Step-by-step from basic mental toughness to advanced mental toughness. All skill levels can learn from this unique book from beginner to professional. No need to change your strokes just your thinking.

Audio CDs by Tom Veneziano:



---