Your Mindset For Serving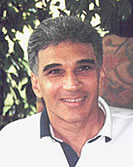 Tom Veneziano
I was working with my friend Bret on a kick second serve. Bret's a 4.0 player and has a nice second serve, but I was looking for more consistency, depth and spin. Bret and I make an interesting Mutt and Jeff team. He is 6'5" and I'm 5'6"! Don't tell him, but as his coach, I love telling him what to do on the court! :-)
At one point in his lesson while serving he hit a series of beautiful kick second serves. Each time I said, "great serve" he said, "But my opponent would hit it back!" Then I said, "wait a minute, do you think the second serve is supposed to be hit so well that your opponent cannot return it?" He said, "yes." And I realized he was judging the effectiveness of a serve on whether it comes back or not. Do you do the same thing?
The effectiveness of a second serve is determined by the QUALITY of your opponent's return, not whether they can hit it back or not. If your opponent hits a return that you can work with and keep pressure on him or her, you have a successful second serve. If your opponent is constantly blasting off winners from your serve and creating stress on you, YOU have a problem!
Even with the first serve the criterion is not whether or not it comes back, but whether or not you have created enough pressure on your opponent to solicit a weaker return. Yes, even though you would like to hit service aces along the way, if you don't, this does not mean you have failed.
If you think the serve is not supposed to come back and your opponent does return the ball, you will think you have done something wrong. As a result, you begin hitting your serve harder and wilder and make more errors. The only plus in this scenario is that you will have many opportunities to practice "the next shot is more important than the last mistake!"



Tennis Warrior Archive
If you have not already signed up to receive our free e-mail newsletter Tennis Server INTERACTIVE, you can sign up here. You will receive notification each month of changes at the Tennis Server and news of new columns posted on our site.
This column is copyrighted by Tom Veneziano, all rights reserved.
Tom is a tennis pro teaching at the Piney Point Racquet Club in Houston, Texas. Tom has taught thousands of players to think like a pro with his Tennis Warrior System.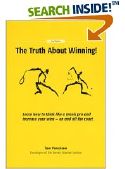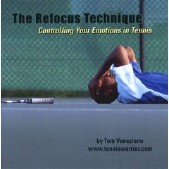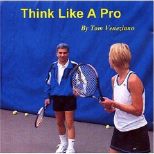 In Tom Veneziano's book "The Truth about Winning!", tennis players learn in a step-by-step fashion the thinking the pros have mastered to win! Tom takes you Step-by-step from basic mental toughness to advanced mental toughness. All skill levels can learn from this unique book from beginner to professional. No need to change your strokes just your thinking.

Audio CDs by Tom Veneziano:



---