It's official! Everyone does it!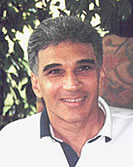 Tom Veneziano
The number one question I receive from players: How can they play so well in practice, yet in important matches they become anxious and tentative and play poorly? What can they do about it? To answer this question you must first understand that you are empowered to make decisions. You have choices. YOU must make a decision to 'let go' and "go for your shots" (play without cautiousness) in your match play. Often it takes months to teach a player how to make this crucial decision. There is NO magic. YOU must make this decision every time you step on a tennis court, whether it is practice or match play.
To help you 'let go' in your match play, it is necessary to understand two principles. First, you must use repetition to bring your practice play up to an extremely high level of instinctive play. Then, your match play will function more automatically. Second, when you make a mistake in match play, that mistake will carry much more of a mental blow to your confidence than it would in practice. You must be prepared for this mental blow and reduce the impact it has on your overall mental attitude. Learn to shrug off mistakes the same way you would in practice. Again, and I cannot emphasize this enough: YOU are responsible to make this decision and stick with it! Remember, "the next shot is more important than the last mistake."
Now, do not over-think this whole situation. This dilemma is NOT unique to you. Playing better in practice and worse in match play happens to everyone. At this time I am working with a pro to improve his game. Guess what? You guessed it! He has the same problem. So you see, you are in good company. You too must learn to make the correct decisions relentlessly and master this universal malady!



Tennis Warrior Archive
If you have not already signed up to receive our free e-mail newsletter Tennis Server INTERACTIVE, you can sign up here. You will receive notification each month of changes at the Tennis Server and news of new columns posted on our site.
This column is copyrighted by Tom Veneziano, all rights reserved.
Tom is a tennis pro teaching at the Piney Point Racquet Club in Houston, Texas. Tom has taught thousands of players to think like a pro with his Tennis Warrior System.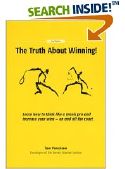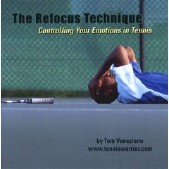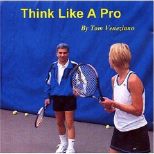 In Tom Veneziano's book "The Truth about Winning!", tennis players learn in a step-by-step fashion the thinking the pros have mastered to win! Tom takes you Step-by-step from basic mental toughness to advanced mental toughness. All skill levels can learn from this unique book from beginner to professional. No need to change your strokes just your thinking.

Audio CDs by Tom Veneziano:



---