Second serve first!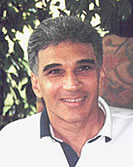 Tom Veneziano
Most players already know the difference between a first serve and a second serve: A first serve is a flat, fast serve with little margin for error, while a second serve is a slower spin serve with a higher margin for error. But, most players do not know that they should put more emphasis on improving their second serve than their first serve. THIS IS IMPERATIVE! Why? Once you have established a quality second serve you take the pressure off your first serve. There is nothing more disconcerting than serving a big first serve and knowing that if you miss, your opponent gets to clobber your pitiful second serve! By not developing a second serve you have created your own pressure cooker. I call this self-induced pressure!
On the other hand, if you develop a top-notch second serve you will be more relaxed when serving first serves. If you miss, you bring out your second serve... No problem!
When I was learning my second serve, I would hit ONLY second serves in practice and in all my matches for 3 to 4 months. Whether I was hitting a first or second serve I would always use my second serve. Finally, after my second serve was developed I could begin working on my first serve. In my match play I could go for the gold on my first serve, knowing that I had a good second serve to back it up. It felt great and gave me confidence!
One more reason YOU should spend lots of time on a second serve... MOST PLAYERS DO NOT! If you would like to be better than most players, do what most players won't do. Practice second serves consistently. The player who puts in the practice will have the winner's edge. Why not let it be YOU?
By the way, even though you are practicing second serves you will still improve your first serve. Why? Because the basic service motion is incorporated in the second serve. When you switch back and begin working on your first serve you will be pleasantly surprised!



Tennis Warrior Archive
If you have not already signed up to receive our free e-mail newsletter Tennis Server INTERACTIVE, you can sign up here. You will receive notification each month of changes at the Tennis Server and news of new columns posted on our site.
This column is copyrighted by Tom Veneziano, all rights reserved.
Tom is a tennis pro teaching at the Piney Point Racquet Club in Houston, Texas. Tom has taught thousands of players to think like a pro with his Tennis Warrior System.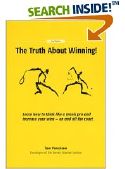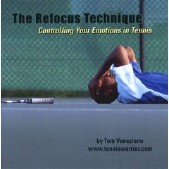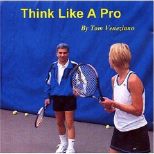 In Tom Veneziano's book "The Truth about Winning!", tennis players learn in a step-by-step fashion the thinking the pros have mastered to win! Tom takes you Step-by-step from basic mental toughness to advanced mental toughness. All skill levels can learn from this unique book from beginner to professional. No need to change your strokes just your thinking.

Audio CDs by Tom Veneziano:



---