Learning how to win does not make sense!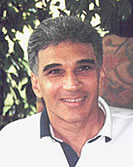 Tom Veneziano
For most players that I coach, learning how to win does not make sense! This is one of the reasons coaching is so difficult on any level. All you have to do is coach for about a year and you will see this strange phenomenon clearly. Are you wondering what in the world I am talking about? To demonstrate this anomaly, follow the conversation below between a coach and a student.
The student is in a practice match-play situation and advances to the net after a beautiful approach shot. The approach shot just misses and the student loses the point. The coach yells out. "Yes! Way to go!" The student quickly retorts, "But I lost the point. How is that going to help me win?" The coach explains, "You made the right move, your mental attitude was great, you played the right shot at the right time. You are on track." The student responds, "But I missed the shot and lost the point." Now you can see, to most players principles to win at tennis do not make sense!
In another situation the student plays a perfect point, maneuvering into position to hit a relatively easy shot and close out the point. The opponent who is at the net picks the direction of the passing shot and volleys the ball back for a winner. The student is upset and annoyed by the loss of a point that should have been his (or hers)! The coach explains that losing this point does not matter and tells the player to keep on playing. The student, befuddled by the coach's comments, exclaims, "But I should have won the point!" Again, you see, to most players principles to win at tennis do not make sense!
In both of these scenarios the correct mental reaction is the opposite of what most players believe to be true. Most players would make an issue out of the negatives that occurred. But that is not the attitude that wins. Forgetting these situations IMMEDIATELY and moving on quickly are mental skills exemplified by the best in the tennis world. Why? Because the best in the world want to win! Do you?



Tennis Warrior Archive
If you have not already signed up to receive our free e-mail newsletter Tennis Server INTERACTIVE, you can sign up here. You will receive notification each month of changes at the Tennis Server and news of new columns posted on our site.
This column is copyrighted by Tom Veneziano, all rights reserved.
Tom is a tennis pro teaching at the Piney Point Racquet Club in Houston, Texas. Tom has taught thousands of players to think like a pro with his Tennis Warrior System.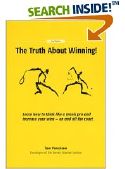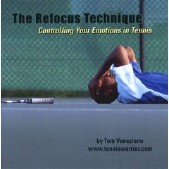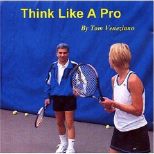 In Tom Veneziano's book "The Truth about Winning!", tennis players learn in a step-by-step fashion the thinking the pros have mastered to win! Tom takes you Step-by-step from basic mental toughness to advanced mental toughness. All skill levels can learn from this unique book from beginner to professional. No need to change your strokes just your thinking.

Audio CDs by Tom Veneziano:



---