Why me?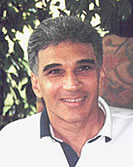 Tom Veneziano
THE QUESTION
This week you played an important match and you lost 6-0, 0-6, 5-7. You are wondering, "what's wrong with me? After all, I won the first set 6-0!"
The next week you play again and the score this time is 6-1, 2-6, 6-4. You won! Yet you are still wondering, "what's wrong with me? I won the first set 6-1! How could I lose the second set 2-6?"
The following week you are up 4-2 in the first and second sets, then lose 4-6, 4-6. Again, you think, "what is wrong with me?"
And the next week you are winning 5-0 in the first set when your opponent mounts a comeback, but eventually you win the set in a tiebreaker 7-6. You are up in the second set 5-0 and again you win the set and match in a tiebreaker 7-6.
Your mind is swimming with confusion! "Why me? Why can't I just end these matches. There must be something wrong with me. Is there a tennis psychologist in the house?"
THE ANSWER
The only thing wrong with you is that you think this is unusual! And that this only happens to you! Have you not been watching the pros on television? There are all kinds of different scoring patterns that occur on a professional level. If these roller coaster matches happen to the pros, why would you think they should not happen to you?
All I can say is welcome to sports and welcome to tennis! Your job is to relax and stop making an issue out of normal scoring patterns that routinely occur in tennis matches on ALL LEVELS.
This is all part of the fun of tennis. Who knows what will happen next? Adapt and move on!



Tennis Warrior Archive
If you have not already signed up to receive our free e-mail newsletter Tennis Server INTERACTIVE, you can sign up here. You will receive notification each month of changes at the Tennis Server and news of new columns posted on our site.
This column is copyrighted by Tom Veneziano, all rights reserved.
Tom is a tennis pro teaching at the Piney Point Racquet Club in Houston, Texas. Tom has taught thousands of players to think like a pro with his Tennis Warrior System.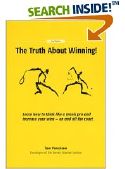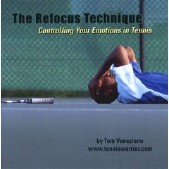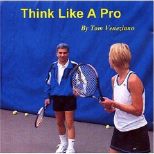 In Tom Veneziano's book "The Truth about Winning!", tennis players learn in a step-by-step fashion the thinking the pros have mastered to win! Tom takes you Step-by-step from basic mental toughness to advanced mental toughness. All skill levels can learn from this unique book from beginner to professional. No need to change your strokes just your thinking.

Audio CDs by Tom Veneziano:



---