"Kafelnikov Proves He's The 'Best'"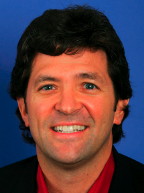 David Higdon
Two-and-a-half years ago, I had dinner with Pete Sampras in Melbourne, where I asked the eventual 1994 Australian Open champion about the young stallion named Yevgeny Kafelnikov that he had beaten days earlier. "Best Russian, better than [Andrei] Chesnokov," said Sampras, who had beaten Kafelnikov 9-7 in the fifth set of their second-round match. "Best groundies I've ever faced."
High praise coming from someone who has pounded from the ground with the likes of Ivan Lendl, Mats Wilander, Jim Courier and Andre Agassi. Yet Sampras wasn't alone in his assessment of Kafelnikov. "He could be, within two years, the one who knocks Sampras off the No. 1 spot," said seven-time Grand Slam champion John Newcombe.
By capturing his first Grand Slam singles championship at the 1996 French Open, Kafelnikov has taken the first step in that direction. His victories over Sampras in the semifinals and Michael Stich in the final were not examples of a clay-court specialist overcoming offensive-oriented players, as often is the case in Paris. The warm, dry weather, which made the clay courts at Roland Garros faster than usual, effectively KO'd all clay-court specialists prior to the quarterfinals. Kafelnikov's surprising victory proved that he's the real deal, the most promising young tennis star to surface since, well, a fresh-faced Sampras won the 1990 U.S. Open.
The French Open historically has proven to be a launching pad for many of the game's great players. Bjorn Borg, Lendl, Wilander and Courier are four former No. 1s who won their first Grand Slam title in Paris. Kafelnikov is a gifted athlete like Borg and Wilander, yet he hits with the power of Lendl and Courier. Up until this point, though, he had yet to showcase the mental strength of these four great champions. The victory in Paris doesn't vault him into their glorified atmosphere quite yet, but it certainly demonstrates that the sky's the limit for this talented 22-year-old.
Kafelnikov's athletic all-around game makes him as tough on hard surfaces as he was the past two weeks on clay. In fact, he'll be a factor on the Wimbledon grass later this month as well. He reached the Wimbledon quarterfinals last year, and there's no reason he can't go deeper at future events there. His punishing return of serve, coupled with a solid serve and serviceable volley, provides him with the necessary tools, like Borg and Andre Agassi before him, to challenge the big guns on grass.
He's always been a bit surly and cocky (he dissed me at 1994 Australian Open, for example, by not showing up for a prearranged interview), traits which might not make him popular with the media but currently suit him well on court. It will be interesting to see if he still has the drive and ambition following this first brush with fame certain to follow in the months and years ahead.
He has an ideal model, and the player's name is Steffi Graf, the 1996 women's singles champ. Like Kafelnikov, Graf won her first Grand Slam title in Paris (1987). She then proceeded to reach the finals of the next 12 Grand Slam tournaments, an amazing streak which included eight championships. Last year, Graf skipped the Australian Open, but won the three remaining Grand Slam titles. There's no reason to believe she won't duplicate that feat in 1996.
Predictions Review
Based on the flood of e-mails I received during the French fortnight, readers certainly enjoyed seeing a so-called "expert" fall flat on his face. So, I picked only one (Courier) of the eight men's quarterfinalists. So, I picked none of the semifinalists. So what? How was I to know that Mother Nature would turn the terre battue into courts as fast as an ice-skating rink? If anyone had told me prior to the French Open that neither Thomas Muster nor a single Spanish player would reach the quarterfinals, I would have cut off his or her access to the Internet for life. (Yes, of course I have the power to do that...)

Perhaps I was swayed a bit by my trip to Paris last year. The weather in 1995 made my hometown of Portland, Oregon, seem like the Sahara. It rained every day, and the courts were as slow as a Portlander before Starbucks opens. I spent much of the time in Paris checking the media guide to determine the background on such quarterfinalists as Adrian Voinea and Renzo Furlan.

Of course, I received only one congratulatory e-mail from a Net Game reader who was impressed that I picked the women's winner and runner-up. I certainly didn't go out on a limb in choosing Graf and Arantxa Sanchez-Vicario, but at least I didn't do anything totally wacky like, say, pick Conchita Martinez. Now that really would have been insane...




Higdon's Net Game / Between The Lines Archives:
1995 - May 1998 | August 1998 - 2002 | 2003 - 2007
If you have not already signed up to receive our free e-mail newsletter Tennis Server INTERACTIVE, you can sign up here. You will receive notification each month of changes at the Tennis Server and news of new columns posted on our site.
This column is copyrighted by David Higdon, all rights reserved.
David Higdon was named a senior writer of Tennis Magazine (U.S.) beginning with the December 1994 issue, which featured David's cover story on Andre Agassi. David worked for the magazine since August 1988, when he was hired by the magazine as a senior editor. In September 1991, he left his full-time editing position with the magazine to become a contributing editor, moving from Connecticut to Portland, Oregon. He currently works as a freelance writer, writing regularly not only for Tennis but also for publications such as Sports Illustrated for Kids, The New York Times, Self, Boys' Life and USAir Magazine. He also serves as editor of Rip City Magazine, the official publication of the NBA's Portland Trail Blazers.
---