"Reader Rally"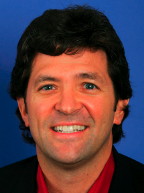 David Higdon
Clearing out my In Box...
Pro Schedule
In one of your recent articles on the Tennis Server, you mention the "inane pro tour schedule" which schedules Wimbledon just a couple of weeks after the French Open. Has the pro schedule always been this way? Why aren't the Grand Slam tournaments the big show at the end of the "four tennis seasons" of indoor, clay, grass and hard court?

--Mike Miller

The French and Wimbledon always have been held so close together, but in the old days, tennis pros often played on grass. They didn't have as much problem adjusting to the speed of the grass after playing on clay a few weeks earlier. Today, there's only a handful of pre- and post-Wimbledon events held on grass, so no one has enough time to adjust to the surface.

As for your second question, the only answer is that it would make way too much sense. Since the International Tennis Federation (ITF), which runs the Grand Slams and Davis Cup, and the ATP Tour, which runs the remaining tournaments on the men's tour, barely speak to each other, a schedule which would benefit the fans, the players and the sponsors is merely a pipedream. There are too many greedy folks with vested interest in individual tournaments. Thus, the big picture of what would benefit tennis as a whole never gets addressed.

The most frustrating aspect of the whole thing is that it wouldn't be that difficult to accomplish from a practical standpoint. The French and the U.S. Opens already are the culmination of a series of clay court and hard court events, respectively. Move the French back a week or two, add a few more grass-court events before Wimbledon, which could move back a week or two, and you've immediately got clay, grass and hard court seasons. Turn the Australian Open, with its retractable roof stadium, into an indoor event. Perhaps you could move it back to its original end of the year date.
Sampras' Shoes
Why does Pete Sampras wear Nike's Air Max 2 Sweep shoes without the air pockets? The retail shoe has air pockets across the back, but his do not.

--Shoeless Sam

Pistol Pete was wearing a custom made pair of Sweeps, which I believe Nike doesn't make anymore, until they produced an acceptable pair of shoes for him. He now wears the Nike Air RePete. Ironically, there isn't much air in it; Sampras doesn't like the ultracushion shoes that Nike tends to manufacture. He likes to be lower to the ground. Near the end of his contract with Tacchini, and while Nike was working on the RePetes, Pete actually was wearing Wilson shoes and covering the logos!

That's not uncommon among pro athletes. Jimmy Connors masked a pair of Nikes during his fabled run to the U.S. Open semifinals several years ago even though he was under contract with Converse.
Sampras' Sticks
What racquet does Sampras use and what kind of modifications does he make to them?

--Racquet Man

What am I: The Sampras equipment answer man? Pete has been using a Wilson Pro Staff Mid for nearly nine years. He puts strips of lead tape around the frame to make it heavier then the stock Pro Staff, particularly in the head. You'll notice him occasionally fiddling with his String-a-lings, which extend the life of the strings; in Sampras' case, that's a matter of minutes rather than days. He uses VS gut coated strings pulled at 74 pounds, which is so tight he'll often pop a half dozen string jobs in a single match. He says he strings them so tight for better control.
Borg's Feats
How many Grand Slam titles did Bjorn Borg win in his career?

--Blair Robinson

Eleven. He won the French Open six times, including four consecutive titles (1974, 1975, 1978, 1979, 1980, 1981) and Wimbledon five consecutive times (1976, 1977, 1978, 1979, 1980). Borg's career prize money was $3,609,896, which is exactly $2,084 more money than Pete Sampras won--last year! Ahh, to be young, gifted and equipped with a 120 miles per hour serve.
Another Slam for Stefan?
Do you think that Stefan Edberg ever will win a Grand Slam tournament again?

--Mathz Danielsson

No.
Pierced Lung?
Has Mary Pierce had a double lung transplant? I thought I had heard this on some newscast.

--Pauline Valin

Stop watching Inside Edition.
Watch this
Why do the pros often wear watches while playing tournaments such as the U.S. Open? Of course, I can guess at a few possible reasons: Keep track of the time during changeovers, time until they have to serve, etc. But I can't convince myself that this could possibly be the reason. Do you know?

--Joe Casar

Absolutely: Money! Most players wearing watches are getting paid to do so as part of a sponsorship deal. I'm sure Andre Agassi thinks his Swiss Army Knife watch is cool, but the check that Andre Agassi Enterprises receives from the manufacturer is even cooler.
One vs. Two
I enjoyed your US Open wrap-up, but it got me thinking about the subject of one-handed backhands. About Sampras, you wrote, "...sure, he's the best server in the game, but it's his ability to rally with the game's best groundstrokers, such as Agassi, that makes him the best player.... Sampras' weakness--specifically his backhand groundstroke--ain't much of an Achilles heel."

I agree with that. But what does that say about Sampras' much revered switch to a one-handed backhand at about age 13, at the sacrifice of junior success for a time? Sampras has said the two-handed backhand was then his best stroke, but that he was told he needed to switch to a one-hander so he'd become a good volleyer. In fact, Sampras doesn't get to the net all that often, despite having nice form on his volleys and overheads. And nowadays juniors are taught to volley one-handed even if they hit a two-handed backhand groundstroke. Might Sampras be an even better player today if he stuck with his two-hander, thereby possibly making his backhand yet another weapon, instead of a slight weakness? And should anybody at all bother to switch to a one-hander?

I speak from the perspective of the father of a 13-year old junior player, who has watched pros convert a handful of players to one-handers. I'm dubious about the long term benefit of switching to a one-hander, except perhaps if the player's style is primarily serve and volley. And since few of these kids are likely to play pro tennis, I wonder why they should subject themselves to a period of tournament setbacks in order to switch to a one-hander.

--Stan Dub

Pete Sampras would not be the best player in the world if he had not made the switch. I believe it, he believes it and his mentor, Dr. Pete Fischer, strongly believes it. Fischer's theory is that converting to a one-hander allowed Sampras to develop the essential feel and instincts at the net that he needs to volley so confidently. Sampras served-and-volleyed every single serving point, both first and second serves, during his Wimbledon victory over Boris Becker! While he doesn't serve-and-volley as much on hard courts, he still possesses either the best or second-best volleys in the game (Edberg might still own that throne). Contrast his fluid backhand volley with the stiff volleys of two-hander Goran Ivanisevic. Might Sampras be an even better player today if he stuck with his two-hander? He might be a better returner, but if Sampras had kept his two-hander, I'd be answering as many questions about him on the Tennis Server as I do about Jonathan Stark.

As for your other question--Should anybody at all bother to switch to a one-hander?--that's impossible to answer. Pete Sampras is a once-in-a-decade, perhaps once-in-a-lifetime tennis player. Fischer's decision was the right one for Sampras. He might not do the same with any other player. You mentioned tournament setbacks. Fischer could care less about Sampras' junior results. They had their sights set on the pros. That should not be the goal of most junior tennis players.




Higdon's Net Game / Between The Lines Archives:
1995 - May 1998 | August 1998 - 2002 | 2003 - 2007
If you have not already signed up to receive our free e-mail newsletter Tennis Server INTERACTIVE, you can sign up here. You will receive notification each month of changes at the Tennis Server and news of new columns posted on our site.
This column is copyrighted by David Higdon, all rights reserved.
David Higdon was named a senior writer of Tennis Magazine (U.S.) beginning with the December 1994 issue, which featured David's cover story on Andre Agassi. David worked for the magazine since August 1988, when he was hired by the magazine as a senior editor. In September 1991, he left his full-time editing position with the magazine to become a contributing editor, moving from Connecticut to Portland, Oregon. He currently works as a freelance writer, writing regularly not only for Tennis but also for publications such as Sports Illustrated for Kids, The New York Times, Self, Boys' Life and USAir Magazine. He also serves as editor of Rip City Magazine, the official publication of the NBA's Portland Trail Blazers.
---