2009 Western & Southern Financial Group Masters & Women's Open
Cincinnati, Ohio, USA - August 15-16, 2009
Editorial by Vince Barr.

Photography by Pablo Sanfrancisco.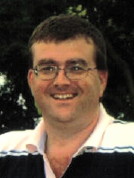 Vince Barr
Ladies Semifinals and Finals

August 16, 2009 -- Getting into the main draw of the 2009 Western & Southern Financial Group Masters Tennis Tournament is certifiably harder than doing so at the U.S. Open. Part of the reason is obvious: this event has space for 64 touring pros whereas the Open is twice that number (technically, there are 56 spots in the main draw as the top 8 seeds receive first round byes). The rankings cut off for direct acceptance was originally set at 44 but later rose to # 52 as some players were not able to make it here due to injuries. Still, it seemed odd to me looking at some of the players who had to qualify here, like Ivan Ljubicic, who was ranked 45th at the end of last year and who had reached a career-high ranking of # 3 on May 1, 2006. Ljubicic has twice appeared in the quarterfinals here, losing to Lleyton Hewitt in 2001, 6-7 (3), 7-6 (3), 4-6 and again in the quarterfinals in 2006, losing to Tommy Robredo, 6-7 (6), 2-6.
More recently, he has had an up-and-down year, compiling a record of 19-15 with a second-round exit in the Australian Open (lost to Jo-Wilfried Tsonga), a first-round exit in both the French Open (lost to Juan Carlos Ferrero) and another first-round exit at Wimbledon (where he lost to Sam Querrey). His best results this year have come on clay, with quarterfinal appearances in both Monte Carlo (losing to Rafael Nadal, 3-6, 3-6) and in Madrid (losing to Novak Djokovic, 4-6, 4-6). He also reached the quarterfinals at Indian Wells on hard courts in the U.S. earlier this spring where he bounded out of the tournament with a loss to Andy Murray, 5-7, 6-7 (6). So, these were all quality losses to great opponents and he is currently ranked (as of August 17th's rankings) at # 54. The fact that he had to qualify (beating Jesse Levine, 6-1, 7-6 (4) and Rajeev Ram (winning 6-4, 4-6, 6-3) just to enter the main draw proves just how difficult getting into the main draw at a Masters 1000-series tournament really is. To be completely fair to the tournament, the rankings that they used to determine who has to qualify were based on the standings six weeks ago (July 6th, 2009) when Ljubicic was ranked # 68. That ranking would have given him automatic entry into a Slam like the U.S. Open (128-draw with no first-round byes) but not here with fewer slots available.
The women's event was also substantially upgraded from a Tier 3 event last year (featuring no more than 1 top ten-ranked player) to a Premier event, with all top-10 players playing in this event. One of the big stories of the women's tournament here was the return of Kim Clijsters, who I covered extensively in my previous blog entry that captured the first two days I was on site here. Perhaps lost in the shuffle was the play of eventual tournament winner Jelena Jankovic, who put together a solid run of tennis including the upset of the tournament with a win over the top-ranked player in the world, Dinara Safina in the finals. Her route to the championship match was far from easy because she was four match-points down in her semifinal clash with Elena Dementieva in a third-set tiebreaker. That came after a very tough first set which she won in another tiebreaker 7-6 (2) and then, inexplicably, got bagled in the second set 0-6 before raising her level of play in the third to the pivotal tiebreaker which she eventually won, 7-6 (6). To me, it looked like she played three different matches in the space of three hours so I asked her about it in the post-match press conference.
"I got so tired (in the second set); I tried my best in the first set, and it took a lot of energy out of me," Jankovic explained. "(In the) second set, I fell completely flat. I said to myself, you know, I have no chance to win that second set. She was playing really well; going for her shots and I didn't have enough energy. I was hitting everything short and I let her dictate the play," Jankovic said. "(So, I told myself that) I'm just going to try and gain as much energy as possible and start in a good way in the third. I started attacking right away and giving everything I had. (This match) took so much out of me, mentally and physically. I can't believe that I was able to win this (match). She was in much better form coming into this match, but I had a good (head-to-head record) against her in the past (6-3 prior to their match in the semifinals here)," Jankovic explained.
What was interesting about her match with Dementieva was that after she figured that she wasn't going to win that second set, she decided that "I didn't want to run for some of the shots," Jankovic explained. "I didn't want to try my best. I said, ok, I'm just gonna let it go and try to feel better for the beginning of the third. Then I started (to lift) my game a little bit and got a bit more energy," Jankovic noted. From a strategic standpoint, she basically chose to cut her losses, conserve energy and regroup for the pivotal third set fully believing that she had the talent, experience and game-changing confidence to regain control of the match. You don't often get that level of honesty from professional athletes and watching her performance, it was obvious that she was really struggling with her conditioning in the second set (which she lost, 0-6).
I asked her if she was cramping a bit because she was bending down quite frequently during the match as though she was trying to stretch her quadriceps muscles to work out a cramp or something. "I was tight. My legs were hurting, everything was hurting. It was a three-hour match and I haven't played many matches this year (33-12 prior to her semifinal match here)," Jankovic noted. "It's not the same practicing; you can practice eight hours, but when you're under pressure (in competition), it takes much more energy out of you. I felt that; I can't lie about that. But I kept telling myself that I'm still fresh and I still have (enough) energy to (continue playing and) I came out as the winner. It's really a huge win for me and great for my confidence," Jankovic concluded.
The alternative for not ceding the second set with the least amount of energy used would have been to lose the match entirely. "It was not easy to run side to side and play all the long points. It's so humid. Elena played so well. She's an unbelievable athlete and makes you play all the shots and doesn't give you easy points. You have to earn everything," Jankovic explained. So, the natural question was that if she was struggling to this degree in her night semifinal match, how on earth was she going to be able to play about 16 hours later in the afternoon heat and humidity? Her answer was also quite illuminating in terms of the mind-set one has to have in order to compete at the highest level in professional tennis. "Tomorrow is gonna be another match. (As) soon as I step on the court tomorrow, I will forget everything that has happened in this tournament," Jankovic explained. "I just have to focus on what I can do to play against Safina. That's all; there is nothing else. I gotta try my best. Nobody is unbeatable out there," Jankovic concluded.
I have to be honest: I thought that Safina would absolutely steam roll over Jankovic and that was not to disrespect Jankovic's incredible talent, either. I just thought that she hit the wall and given her struggle with the conditions, the lack of adequate recovery time and the quality of her opponent, who, incidentally, was the top-ranked player in the world, she had no chance to win the championship here. I was completely wrong on that one. In fact, Jankovic was the one doing the steam rolling as she gunned down Dinara Safina in straight sets, 6-4, 6-2. It was almost like Safina was the one who played late into the evening the previous night rather than the other way around. Both players held serve in their first games of the match but then Jankovic broke Safina to go up 2-1 which was the only service break in the first set by either player.
In the second set, Jankovic broke Safina in the first game and then again in Safina's second service game to go up 3-0 but then was broken back by Safina to recover one service break. Then, Safina held to go to 3-2 Jankovic and it looked like it was going to be a very close set from that point forward. Dinara did not have a great day serving as her first serve was 62% for the match after peaking at 71% in the first set. Conversely, Jankovic's serve steadily improved from a first serve of 61% in the opening set then hitting 73% in the second. Safina called for her coach on two different occasions and Jankovic used some of the extra time to get her quads iced down by the WTA trainer prior to closing out the match with two holds and another break of Safina's serve.
An obvious pre-match question to Jankovic from tennis commentator Pam Shriver was about her fitness and conditioning after the late conclusion to her match with Dementieva. "When I woke up in morning I felt really sore, especially after going to sleep at 2:00 a.m.," Jankovic explained. "(But) when I went (out) on court I felt just fine. My legs were a little bit tight and I got a little pain in my quad. I was sore in my certain parts of my body, which was normal because yesterday's match was (three hours long and) it took a lot out of me," Jankovic noted. "(Also), it's been a while since I played (matches that were) this tough against the top players. But I'm really pleased that I was able to play well today and beat the No. 1 player in the world, and yesterday beat Elena Dementieva," Jankovic continued. "I got quite a few good wins under my felt belt this week, which is very good for my confidence coming into Toronto, and especially (the) US Open. You know, I'm very happy with my performance," Jankovic concluded.
It is easy to forget that Jankovic ended last year as the top-ranked player in the world. "You know, when I won my last big tournament it was in Moscow last year (defeating Vera Zvonareva 6-2, 6-4) at the end of the year. I won three tournaments in a row (Beijing, Stuttgart & Moscow) big ones, beating the top players," Jankovic noted. So, the ability to summon that level of confidence (as a former world's top-ranked player) impacted her mindset heading into this match. In other words, she never viewed the match as an unwinnable one despite the fact that she was fatigued.
"You know, this match was really the ex No. 1 in the world with the current No. 1 in the world. I came out, and I wanted to play the best that I could play under those conditions. Today was very hot," Jankovic observed. "My only concern was (that) I didn't know how I was going (to) feel during the match because (of) my legs; if I was going (to) be able to move throughout the whole match and be able to be on the ball (in the correct return posture) and try to get the first strike," Jankovic continued. "I played really smart, with (confidence). I didn't want to get into the power game, (which is) what she does. I really opened up the court and didn't let her play her game. (Instead), I put my game out there. I opened those angles and opened the court and waited for the shots that I know I can hit and what I do best," Jankovic said. "(I was) really pleased with my performance (despite) the wind and all the (playing) conditions; it was not easy, but I handled the whole situation very well," Jankovic concluded.
She also made a key decision from a psychological standpoint: to effectively start the year over at the halfway point. "Because I haven't been playing very well (during the) first half of the season, I said to myself, I'm (going to start over). This is my time to come back. I love playing on hard courts," Jankovic said. "I'm moving very well again and my game is coming back and I'm positive. I'm out there with a smile on my face, and I bring some, interesting things into tennis again. It's nice for me to be back," Jankovic said, but perhaps not if you have the misfortune of facing her across the net having to go through her to advance your own draw. For her efforts in the championship match, she took home $350,000 which is not a bad payday for a week's worth of work, especially compared with the winner's take last year of "only" $28,000 when it was still a Tier III event on the previous WTA Tour calendar.
Of course, you can't really compare two such drastically different events and it is a credit to tournament officials here as well as the WTA Tour for enabling this event to ascend in importance as it is the only top-level professional women's tournament in the Midwestern United States. And it only gets better from here with a $10 Million expansion planned for next year including new locker rooms for the players, greatly enhanced media facilities and even additional seating. I think that for a tennis fan, you can't beat this event for player access and being able to actually see the participants without the Hubble Space Telescope (as might be required if you have the misfortune of seeing the U.S. Open from the top level of the Billie Jean King National Tennis Center). In fact, the entire stadium court here in Cincinnati, which seats just over 10,000 spectators, would fit within the lower bowl of the national tennis center which makes all the seats here an excellent vantage point to watch some high quality professional men's and women's tennis.
Coverage will continue tomorrow with pre-tournament interviews with Roger Federer, Rafael Nadal and Andy Roddick along with a recap of the matches from Day One of the men's event from August 17th.


Earlier Columns from this Event:
August 13-14, 2009 Western & Southern Financial Group Women's Open Coverage: Through The Ladies Quarterfinals



Player Profile Index (Men) | Pro Tennis Showcase Archive | Player Profile Index (Women)


SUBSCRIBE TO THE TENNIS SERVER PHOTO FEED
All Tennis Server photography is copyrighted by the photographer and/or the Tennis Server, and all rights are reserved. You may not copy these images without permission. While you are welcome to create hyperlinks to Tennis Server web pages, you may not embed these images into other web pages or blogs without permission. To request permission, please use this contact form. Please be sure to clearly indicate exactly which photograph(s) you are requesting permission to use, as terms and conditions will vary depending on the photographer and the photograph.
---