BNP Paribas Open 2010, Indian Wells, California, USA
March 13, 2010
Editorial by Vince Barr.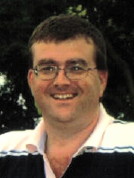 Vince Barr

Double The Fun

March 13, 2010 -- Among the first day's matches of interest to me personally were Rafael Nadal's return to the world of competitive tennis in his second-round match (he received a first round bye) vs. Germany's Rainer Schuettler as well as a rare doubles match featuring Andy Roddick and James Blake vs. Great Britain's Andy Murray and Ross Hutchens. Nadal's match was the last one of the day session and coming in, he had won the last four meetings with Schuettler. Nadal raced out to a 4-1 lead in the first set, then Rainer raised his game a bit but ended up losing to the Spaniard, 4-6, 4-6 in about an hour and 34 minutes. Nadal showed no ill effects of his long layoff from competitive tennis (it was his first match since losing to Andy Murray in the semifinals of the Australian Open -- not withstanding his participation in last night's Hit For Haiti). Rafael served quite well on his first serves (74%) as well as his second serve (76%) and was successful in three of his five break point opportunities. Both players ran deficits in their winner to unforced error ratio (Nadal 16 winners to 22 unforced errors for a -6 while Schuettler was even worse with only 15 winners vs. 28 unforced errors for a -13).

Had I been able to report from on site, I would have watched the entire men's doubles match between Andy Roddick & James Blake vs. Andy Murray & Ross Hutchens. As it was, the Tennis Channel picked up the action with Blake and Roddick being down a break in the first set 1-3. As often the case, doubles action is almost an afterthought when it comes to television coverage, which is unfortunate. That was true in this case because the only reason portions of this match made it on air was because the Clijsters match (with the Czech Republic's Barbora Zahlavova Strycova) was not scheduled to start prior to 3 pm Pacific Time and the previous two matches on stadium court 1 finished a little early.

One of the commentators (I did not catch his name) mentioned to Tracy Austin "that this match (the doubles encounter with Blake & Roddick taking on Murray and Hutchens) reminds you of 20 years ago when the top singles players in the world, and, granted, James has fallen off a little bit but I consider him one of the top singles players, all playing doubles." Austin replied that "this is a match that fans want to see, (but) there are so many doubles specialists now, on both the women's and particularly on the men's side, just playing doubles; they can't get into the singles tournament. The top (singles) players don't need the money (so) they just concentrate on the singles, but it's nice (to see them engaged in the doubles event). I think it's great for their first volley, their overhead, their transition game as well."

Having watched a lot of professional tennis live over the years, I have to agree with Tracy's assessment but I think the reason you don't see more top singles players playing doubles has more to do with the schedule than any other reason. Also, because of the increasing trend towards specialization, which started in the mid to late 1980s, tennis pros are going to increasingly concentrate on what they are good at, which is where the monetary rewards are. I don't blame them for that, but when you do get an occasional top quality doubles match, it's unfortunate that doubles does not get the attention it deserves.

Going from the available statistics, the Roddick - Blake / Murray - Hutchens was one of the better matches on Tour this year, singles or doubles. In the end, Blake & Roddick prevailed in straight sets, 7-5, 7-6 (5) with the run time lasting just under an hour and a half. It goes without saying that at the highest levels of competition, a match can turn on a few points spread out over the match and that was the case here. Aces were relatively even with Roddick & Blake enjoying a slight advantage, 7-4 while the Americans enjoyed a slightly better first serving percentage (73% vs. 64%) and they were able to break the Brits' serve with a little more frequency, converting on half of their opportunities (three of six) vs. only two of three for the tandem of Murray and Hutchens.

Don't get me wrong, I love watching Kim Clijsters play and her comeback story was nothing short of magical last year. I attended her first tournament back on Tour last year in Cincinnati where she got to the quarterfinals (losing to Dinara Safina, 2-6, 5-7). And everyone remembers her surprising run to the U.S. Open title last year when she beat Caroline Wozniacki, 7-5, 6-3. It's just that I prefer highly competitive tennis to a match with little drama in it. I'm sure that televising professional tennis makes it impossible to satisfy everyone. Every player has a following and some of them just want to see their favorite person regardless of the score. I was that way when Pete Sampras was at the top of his game, so I understand how that works. Other people are just interested in the men's (or women's) game and still others want to see a variety. Some just want to see doubles while others are just interested in singles and yet still others don't have the patience to watch a single complete match and instead "graze" between matches. Unfortunately, coverage on tv seems to follow the "grazing" pattern whenever there are many matches of interest. As the French might proclaim: C'est la vie (that's life).



Earlier Columns from this Event:

March 12, 2010 BNP Paribas Open: Hit For Haiti in Indian Wells





Player Profile Index (Men) | Pro Tennis Showcase Archive | Player Profile Index (Women)


SUBSCRIBE TO THE TENNIS SERVER PHOTO FEED
All Tennis Server photography is copyrighted by the photographer and/or the Tennis Server, and all rights are reserved. You may not copy these images without permission. While you are welcome to create hyperlinks to Tennis Server web pages, you may not embed these images into other web pages or blogs without permission. To request permission, please use this contact form. Please be sure to clearly indicate exactly which photograph(s) you are requesting permission to use, as terms and conditions will vary depending on the photographer and the photograph.
---