Farmers Classic LA Tennis Open 2010, Los Angeles, California, USA
July 31, 2010
Editorial by Vince Barr. Photography by Harvey Rubin.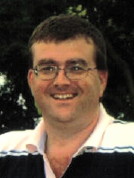 Vince Barr

2010 Farmers Insurance Los Angeles Tennis Open Semifinals

The first semifinal of the day pitted defending champion Sam Querrey, ranked 20th in the world against Janko Tipsarevic who held down the 49th ranking. They had encountered each other in a professional match only once previously and that was several years ago in Indianapolis (2006) in the first round. It was a closely contested affair with Sam pulling through in three sets, 6-4, 6-7 (4), 6-4. Sam opened today's match holding at love with a combination of aces and service winners that Janko could not seem to catch up with. Tipsarevic only lost one point in his first service game with both baseliners punishing the ball deep in the court. Both players hit flat balls with little evidence of topspin. The result was that service returns, for example, often landed deep in the court, close to the lines with not a lot of movement.

Pam Shriver opined that Querrey can be more effective on his serve if he improves his weight transfer on the toss. This would allow him to become more effective in his service games by leveraging his 6'6" height to get more pace on his serves. A combination of more pace and less reaction time by his opponent would translate into more points won. Querrey obtained two break points late in the first set against Tipsarevic. However, Janko was able to dispose of both using an ace down the T that Sam could not reach and one of Querrey's errant backhands that landed beyond the baseline. Both players had difficulty breaking each other despite numerous opportunities (12 by each player) to do so. The last game of the set, prior to the tiebreaker, was the most entertaining one of the match. Sam had a total of five set points which Tipsarevic was able to overcome. Janko had to work exceptionally hard just to hold serve.

Querrey started out serving in the breaker but mishit a volley long to go down a mini-break and Janko consolidated that point with a fantastic drop shot volley that Sam had no chance to get to, as he was playing well behind the baseline. Unfortunately for Tipsarevic, he surrendered his slight advantage with a forehand error into the net and the tiebreaker was back on serve at 1-2 Querrey serving. Sam lost his next service point with a mishit volley wide to go down 1-3 and then dumped a weak backhand into the net to go down two mini-breaks at 1-4. These errors led to Tipsarevic winning the first set in the breaker at 7-3.

There were no breaks of serve in the second set, which also went to a tiebreaker. Tipsarevic started serving first in that breaker by holding and Querrey misplayed one of his two serves to go down a mini-break. From my vantage point, it appeared as though Querrey was making a lot of errors in trying to force points to end early. It would have been better for him to work his strategy through the development of the point and then jump on opportunities as they became evident. But he's the professional and I'm just an observer, so what do I know? Sam did show some fight by coming from behind in the second set breaker, down 5-1, to get to get his sixth set point opportunity of the match, which he finally converted. Houdini himself would have been proud of Sam's escape from the tennis equivalent of a near death experience.

In a best of three-set format, when players split the first two frames, often the difference between winning and losing comes down to mental toughness and this match was no exception. To his credit, Querrey hung tough despite losing five break point opportunities in the first. Tipsarevic angrily tossed and broke his racquet at the end of the second set. Sam lost his first service game of the match in the opening game of the third. Shriver thought that Querrey was facing a little more pressure playing in his hometown in front of family and friends, as well as being the defending champion. With all due respect to Ms. Shriver, I disagree. The reason is due to the exceedingly high level of concentration a player must exhibit on a consistent basis in order to rise in the rankings as far as Querrey has been able to do in the last few years. You don't get to be in the Top 20 without being able to handle the pressure of high expectations from many different groups.

In my opinion, real pressure comes from the final rounds of a Slam when you are trying to beat an elite player without necessarily believing that you have the ability to do so. That's why you sometimes see a great upset of a Federer or a Nadal in the making only to see the challenger's game fall apart in the fifth set. Rather than remain focused on what they did to get to that point in the match, they think instead about the implications of taking down a giant. While that sort of thing happens to nearly every tennis player at some point in their career, elite players are able to overcome this kind of self-defeating behavior on steadier basis. As a result, they are better equipped to be a consistent force in the rankings and I think Querrey has all the tools in his arsenal to do just that. His next biggest challenge is to start going deep into the second weeks of Grand Slam events and hopefully, winning a few titles along the way. But making the leap from the Top 20 to the Top 10 or even Top 5 is perhaps as big a jump as it is going from the low 200s to making the Top 100 for the first time. The required improvement in all aspects of the game is exponential rather than algebraic.

Both players played at a very high level of proficiency but Querrey's energy level could have been somewhat depleted by barely getting through a tough three-set match the day before against Rainer Schuettler. If nothing else, just getting though these tough matches is excellent preparation for the U.S. Open, where the format changes to best of five. Just after being broken in his opening service game of the third set, Sam raced out to three break points at love-40 on Tipsarevic's serve. Unfortunately, he quickly lost them on two mis-hits and one overhead jump volley that Tipsarevic executed nicely to bring things back to deuce. Janko managed to hold on to go up 2-0 and Sam missed another golden opportunity to even things back up. To this point in the match, Sam was zero-for-eight in break point opportunities, five of them coming in the first set, which were also set points. However, Sam rallied back from 15-40 to avoid going two breaks down and executed a nearly impossible drop shot volley that barely trickled over the net to win his first game of the third set.

Finally, Sam broke Tipsarevic at 3-2 in the third to even the match at 3-all then held to go up 4-3 in the third. Each player had 12 break point opportunities in the match and that turned into the critical difference in the final result. While the match was progressing through the third set, I was reminded of a Greek statue called "Opportunity". The statue represented the person of Kairos in Greek mythology. Kairos was purported to be the youngest divine son of Zeus. "He was depicted as a youth with a long lock of hair hanging down from his forehead, which indicated that opportunity could only be grasped as he approached." Once "opportunity has passed you by" as the saying goes, not even Zeus himself could stop him as Kairos had no hair on the back of his head that a person could latch on to in order to arrest his progress. As it turned out, there was a real statue of Kairos, sculpted by Lysippos in 4th century B.C., that was placed at the entrance athletes would use to enter the original Olympic Stadium in ancient Greece. A second statue was also placed near where the athletes entered and that one was of the Greek god Hermes. You might recall that he was the swift messenger of the gods on Mount Olympus. So, athletes were reminded of two things as they entered the arena: their opportunity (Kairos) to achieve lasting fame was fleeting (Hermes). You can't make this up!

Getting back to the match, if Kairos was watching, he would have been quite frustrated. Neither player seemed to be able to convert their opportunities to gain an advantage in the match. The ninth game of the third set proved critical as Sam fought to consolidate his break with a service hold. That game might have been the best one of the match as it featured several deuces, aces and challenged calls that ultimately went Querrey's way. He narrowly escaped with a 5-4 edge and needed only one more break to win the match. At two hours and 45 minutes into the match with Tipsarevic serving 30-40, Querrey had his first match point of the afternoon. Predictably, he blew it with an unforced backhand error into the net to get back to deuce. After a double fault, Querrey had a second match point. This time, he was able to convert when Tipsarevic hit a backhand long behind the baseline and finally won the match, 6-7 (3), 7-6 (5), 6-4.

A serious concern has to be this: does Querrey have anything left in his tank to play the championship match Sunday? If I were a betting man, which I'm not, I'd give a serious edge to the winner of the Andy Murray / Feliciano Lopez match which constituted the evening semifinal. Querrey has expended a phenomenal amount of mental and physical energy in getting through two tough matches the last two days. Despite the fact that he's only 22, I question whether or not he has enough left in the tank to defeat Andy Murray. In four previous matches against Murray, Querrey has lost all nine sets they have played. All of the matches have been on fast surfaces, with two on grass and the other two on hard courts. If nothing else, it will be quite interesting to see how the match unfolds.

Coming into the evening semifinal against Lopez, Murray held a 2-0 lead in career head to head matches played against the Spaniard. However, the most recent match was two years ago in Monte Carlo on clay and the one previous to that was back in 2006 in Washington, D.C. in the Round of 16. Murray jumped out to a quick break on Lopez's first serve and his volleys looked exceptionally sharp. His on-court movement also appeared to give him an early advantage over his fleet-footed Spanish opponent, who was ranked 49th in the world. By the end of this particular semifinal, it almost looked as though three different matches were being played simultaneously on different days with different opponents. It was almost that bizarre. Through the first four games of the match, Murray had broken Lopez twice and led in first service percentage 73% to 31% (which is ugly for a professional). Likewise, Lopez's return game was absent while it took only 24 minutes for Andy to capture a first set bagel (6-0) and a one set lead in their match.

It got to the point where both ESPN-2's tennis commentators, Cliff Drysdale and Darren Cahill, resorted to discussing the rumor posted in the British press that Cahill was going to be Murray's next coach. Cahill's response made it clear that he was not open towards discussing, even in hypothetical terms, the prospect of entering Andy's inner circle. While he maintained a belief that Murray will one day make an excellent grand slam champion, he did not want to leave the broadcast booth for such a role for anyone; period, case closed. And I certainly can't say that I blame him. If you read my report yesterday, much of what British columnist Simon Briggs noted as the role of a coach would not be appealing to many people. In many cases, pro tennis coaches often devolve into well-paid hitting partners. Most top pros are often highly resistant to any advice whatsoever when it comes to possible changes to their game. Theoretically, that is precisely why a pro would hire a coach in the first place. So, it seems odd to me that if the general case holds true, why would anyone have a coach in the first place if the player wasn't planning on listening to anything they told them to do?

Not only that, but coaches often change fairly quickly and there is no job stability in that whatsoever. Cahill has little kids at home. So, when you consider the brutal travel schedule following a top player would engender, the long absence from family and friends and the fact that most players are resistant to the idea of coaches having a say in how the player goes about his business, why would anyone want that kind of life? Commentating on professional tennis is not a bad gig after all. In fact, I think there are a number of advantages to doing something like that rather than coaching a top player. First, there is generally less travel, so they get to be home more frequently. Second, their opinions on most issues are at least usually considered, rather than ignored. Third, their job security is far more stable. As an example, Drysdale has been working for ESPN in some tennis capacity for more than 14 years that I know of. That's longer than many of the careers of tennis players. Fourth, I'm guessing that the financial compensation is not all that bad, either. Cahill has previously coached two top players in Lleyton Hewitt and Andre Agassi (towards the end of his career).

Murray started out slowly in the first game of the second set on his serve, quickly finding himself down 15-40. He was so annoyed with himself that he crushed a first serve down the T at 133 mph. Then, he executed a brilliant, over-the-head cross court backhand lob for a winner to get things to deuce. He later won that game while Lopez finally managed to hold his own serve, which drew a derisive "Bronx" cheer from the sparse crowd. At least there was not going to be a double-bagel in this match. Then Lopez went on quite a roll by breaking Murray on three consecutive service games while holding his own serve to win the second set, 6-1.

Some of the service statistics detail the breakdown in Murray's game between the first and second sets. In the first, Murray won 71% of all service points (12 of 17) but in the second, he went down to 33% (8 of 24) which is a serious drop in proficiency between consecutive sets in one match. Murray broke Lopez's serve three times in the first but was himself broken by Lopez three times in the second. Murray's return game was dramatically different between the first and second sets as well. In the first, he won 68% of his returns (13 of 19 points) but fell off to 33% (6 of 18) in the second. As you might expect, Lopez went from a disastrous start in his service game in the first, winning a mere 32% of his service points (6 of 19) to an excellent 67% in the second (12 of 18 points). Lopez's return game also showed significant improvement between the first and second sets, going from 29% in the first (5 of 17 points won) to 67% (16 of 24) in the second set. Either this was an example of an invasion of the body snatchers or else Captain Kirk (William Shatner in the original Star Trek television series from the 1960s was present at courtside) might have had something to do with it because the contrast in sets was quite dramatic. Shatner is a strong supporter of this tournament and plays fairly well for an amateur, according to some reports I have read.

The third set featured some of the best tennis of the tournament with both players raising their games and exhibiting thrilling volleys, unbelievable drop shots, incredible serves and amazing points, all in the space of about 40 minutes. In the first game of the third set with Lopez serving, Murray raced out to a love-40 lead and then later converted to break in his first opportunity of the set. It was the only one he would need as he managed to win the match, 6-0, 1-6, 6-4. He plays Sam Querrey in the championship Sunday afternoon.






[1/W] Andy Murray d [4] Feliciano Lopez (blue headband) 60 16 64




[2] Sam Querrey d [6] Janko Tipsarevic (sun glasses) 67(3) 76(5) 64





Earlier Coverage from this Event:

July 30, 2010 Farmers Classic: Andy Murray, Alejandro Falla, Janko Tipsarevic, Marcos Baghdatis, Sam Querrey, Rainer Schuettler
July 29, 2010 Farmers Classic: Andy Murray, Tim Smyczek, Feliciano Lopez, Dudi Sela
July 28, 2010 Farmers Classic: Janko Tipsarevic, Somdev Devvarman, Marcos Baghdatis, Ryan Sweeting
July 27, 2010 Farmers Classic: Robby Ginepri, Ilija Bozoljac, James Blake, Leonardo Mayer
July 26, 2010 Farmers Classic: Ranier Schuettler, Horacio Zeballos, Ernests Gulbis, Lukas Lacko
July 24, 2010 Farmers Classic: Andre Agassi, John McEnroe, Jim Courier, Michael Chang





Player Profile Index (Men) | Pro Tennis Showcase Archive | Player Profile Index (Women)


SUBSCRIBE TO THE TENNIS SERVER PHOTO FEED
All Tennis Server photography is copyrighted by the photographer and/or the Tennis Server, and all rights are reserved. You may not copy these images without permission. While you are welcome to create hyperlinks to Tennis Server web pages, you may not embed these images into other web pages or blogs without permission. To request permission, please use this contact form. Please be sure to clearly indicate exactly which photograph(s) you are requesting permission to use, as terms and conditions will vary depending on the photographer and the photograph.
---