W&SFG Women's Open 2010, Cincinnati (Mason), Ohio, USA
August 9, 2010
Editorial by Vince Barr.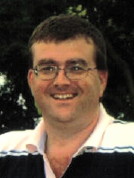 Vince Barr

Media Roundtable and Day 1 Matches

The first day of women's main draw was media day where the top eight-seeded players all sat down with us at several circular tables to discuss anything that was on our mind in regards to their tennis games. I spent the most time with my personal favorite, Kim Clijsters and the defending champion here, Jelena Jankovic. I had a few minutes with Caroline Wozniacki and asked her about her brutal travel schedule. I speculated yesterday that she might fly direct by private jet to Cincinnati from Copenhagen, Denmark, where she won a tournament last week with family and friends present. Apparently, she went commercial and had to connect in Chicago first, but it was a long day in the plane for her yesterday (August 8th) as she crossed the Atlantic Ocean. My first question to her was how she was feeling with the six-hour time change from Denmark. "Well, actually, I fell ok. I had a good practice this morning (Monday) and I'm in really great shape (physically)," Wozniacki noted. Of course, she had a lot of things to do off court in Copenhagen but those things did not distract her from winning the event. All the players were asked about the changes made to the facility and she was impressed with the player lounge as well as the eating area as well as the types of food that were available for them to eat.

As you might expect, Kim Clijsters drew a sizeable media contingent around her table. The defending U.S. Open champion was relaxed and very amicable with the media, to no one's surprise. In person, she is as nice and pleasant with the media as you would expect. She was asked how much enjoyment she is getting from returning to the tour (in 2009) after having had her daughter the previous year. "Last year, I was dealing with so many unknown factors: how I was going to feel after a match, what the family's reaction would be to life on the road and so forth," Clijsters noted. "This year, I am playing most of the same tournaments I played last year and it looks as though I have adjusted well. It has been a successful and a year of learning as well," she said. She does not have a specific ranking goal in mind for her to achieve this year because "I prefer to focus on the tournaments I play in. If I start winning them, my ranking will take care of itself," she noted.

For her part, she is just anxious to get back playing. After Wimbledon, she took a little break but then played "an exhibition match in Brussels and some World Team Tennis, so I'm looking forward to playing another match," Clijsters said. That little exhibition match was no small affair. Originally, her countrywoman Justine Henin was going to play against her but those plans went awry when Henin severely injured her elbow at Wimbledon. So, Serena Williams volunteered to play Kim at King Baudouin Stadium in Brussels and the match became the highest attended professional women's match in history, even beating the crowd of 30,472 at the Battle of the Sexes match in 1973 at the Houston Astrodome, which featured Billie Jean King against Bobby Riggs. The Belgian crowd was 35,681 as Clijsters beat Serena in straight sets, 6-3, 6-2 in a match that was umpired by Martina Navratilova.

Clijsters was amazed at all the improvements the tournament has made to the facilities here. "it is truly amazing what they have done to this place," she said. "The player lounge reminded me of the one at the U.S. Open. We (professional tennis players) are all so spoiled. The extra space is a key benefit because players these days travel with so many people. You need the physical space to accommodate all of them," Clijsters said. She is traveling with her coach, physical trainer and a nanny along with her husband and daughter who are in Cincinnati with her this week. All those people support just one player, so it is easy to imagine how much space you need for the other players and their touring group. "(the improvements) provide for the perfect situation for playing a combined event here next year. The new locker rooms are quite nice and very spacious," Kim said.

What are some specific aspects of her game that Clijsters is working on this week? "My serve; I thought that at Wimbledon, it would have been better than it was, so that has been something I wanted to work on. I've made a few adjustments from a technique standpoint in order to make my serve a little more functional. Other than that, I just focus on making sure that my body stays healthy and that I'm fresh in the head (mentally)," Clijsters said. Clijsters was then asked about her schedule and she noted that "I'm only playing two tournaments before the U.S. Open, here (in Cincinnati) and Montreal. I always make out my schedule with my family's needs in mind and it certainly helps that I have a personal nanny for Jada (her daughter) so I don't have to worry about her when I'm out practicing and playing," Clijsters said.

So, what motivates her these days? "Tennis has been my passion since I was a little girl, but I have to say that my first priority is being a Mom (to Jada) and a wife to Brian (her husband, Brian Lynch)," Kim said. I asked Clijsters what were some of the key differences between her first tour of duty on the circuit as a single woman and now returning again after having had Jada. "You grow into the changes, but it is a positive. I had some individual experiences previously in the game; I knew the places where I was going to be playing. Now, it's actually a little bit easier since I know where things are, the people at various events and even the hotels where we are staying," Clijsters said. "In Cincinnati, my hotel is next to a Whole Foods grocery store, which makes it very convenient to get fresh produce daily (among other things)," Kim mentioned. For those of you who may not know, Whole Foods specializes in organic, pesticide-free fresh fruits and vegetables, but they also carry a wide assortment of other "natural" foods as well, like milk from cows that are not fed specific growth hormones and other chemicals that are commonplace in the food that most of us eat every day.

Jelena Jankovic, currently ranked second in the world, was next to answer our questions and I discovered something about her that I did not know. She is deathly afraid of roller coasters! There is a fantastic amusement park across the street from the tennis venue called Kings Island (their web site is http://www.visitkingsisland.com) and it is a popular stop for some players to relax after a tough day on court or just to do something different in their free time. I wish I had a camera to record her reaction when I asked her if she was going to go over there to ride some of the thrill rides. Her eyes got really big and she gasped that there is no way she would ever ride a roller coaster because the thought alone absolutely terrifies her. "When I was younger, I went on everything, but you have no control over a roller coaster. It scares me to death, I worry about the thing coming off its track, it gets me very anxious and it's just not something that would be fun for me to do," Jankovic said.

I pointed out that when she flies all over the world, she has no control over the plane and she said, "That's true, but the roller coaster is different. Why would I want to do something that doesn't relax me? I'd rather have a nice drink, go out to dinner, and do some shopping and so on. But my focus here is on the tennis. I'm here to play and do well, not to be a tourist," Jankovic said. She laughed at the thought of her getting on The Beast, which is the largest wooden roller coaster in the world at 7,359 feet spanning 35 acres of heavily forested terrain. The height of the tallest hill is 110 feet with the first drop going down 135 feet which, for you math wizards out there, means that you are going under ground into a tunnel at a 45 degree angle. It is a pretty steep drop but if you like roller coasters, this is the place for you. I've been on it many times when I lived in the area and I always sit in the front seat so that I get the maximum rush possible when going down hill. There are three tunnels and two double helixes that spin you a total of 540 degrees at a speed of 60 mph.

Back on the subject of tennis, Jankovic admitted some degree of frustration recently with her injuries; first to her back at Wimbledon and then to her left ankle at Portoroz, Slovenia. "I strained some ligaments in my left ankle and had to retire from my match against Anastasiya Yakimova where I was leading 1-6, 6-3, 1-0," she said. "However, I think that my ankle is ok and I was able to practice in the last few days. Right now, I want to play as many matches as I can to get match tough and gain as much confidence as is possible," Jankovic said. Here game has fallen off a bit from a few years ago when she ended the year ranked # 1 (in 2008) but that is to be expected because once you reach the summit of any profession, the only way forward is to go down. But getting back to No. 2 is no small accomplishment in a game that is as competitive as professional women's tennis. Since she became No. 1, she "made some changes in her training regimen. I wanted to get stronger but I lost some speed and agility in the process, which didn't help any," Jankovic observed. "In any training program you adopt, there are some things that will work for you, other things that won't. So it is a process that continually evolves as you keep the things that make sense and remove the ones that don't," Jelena noted.

She was then asked about her reaction to the changes in the facility, which seemed to be the topic of the day. "It looks really nice and we have a lot more space. I like the large lockers as well as the fact that we can eat all kinds of different foods, some of which I have to pass up, unfortunately," Jankovic laughed. That last comment steered the discussion as to what exactly she did eat while in a tournament as well as what she was able to eat when she was not competing. "In a given event, I usually go with pasta and some chicken that is plain, with no sauces. If I'm not competing, I'll put some pesto sauce with some mushrooms on there. However, when I have a match, the pasta is mostly plain. I don't want something heavy sitting in my stomach that might make me ill on court. I can add some cheese and salt to the pasta but that's about it," Jankovic said. "During a match, I might eat a peanut butter power bar but a lot of those things don't taste all that great, but I've grown to like them over the years," Jankovic said.

A positive side of being injured was that she was able to get some much-needed down time in Venice, Italy with her Mom and boyfriend. "We took a gondola ride through the canals of Venice, which was quite romantic," Jelena said. "But oh my gosh, it was so hot over there, I was worried about getting heat stroke and purchased a few hats," she said. Her boyfriend plays professional water polo in Europe and I did not catch his name; ordinarily, I would never ask her about her personal life, but she brought up the subject when I asked her about her trip to Venice, which was posted on her online blog. I was very surprised to learn that she had never been to Venice before.

Regarding her series of injuries and their impact on her confidence, she explained that "when you are injured, you can't practice and train the way you did before the injury. Your main focus is getting back on the court, but once you get there, you're worried about re-injuring it and you face a constant battle to focus on your opponent rather than the injury," Jelena said. "Getting your confidence back takes awhile, but I'm doing ok with it. The most important thing is to train and get your work in on the practice court (as soon as your injury allows you to resume playing and practicing)," Jankovic said.

There were several matches played today and the tournament saved the best for last: Ana Ivanovic vs. Victoria Azarenka. On paper, it looked like a mismatch. Azarenka was ranked 12th in the world (August 9th, 2010 rankings) while Ivanovic was ranked 62nd. They had played twice previously, both times on clay, with mixed results (series was tied, 1-1). As far as momentum went, Ivanovic had lost in the first round three times in her previous six tournaments going back to Madrid in May on red clay. Contrast that with Azarenka's results of two finals in her last three events and you had the makings of a mismatch. In fact, it looked like it was going to be an early night with Azarenka jumping out to a 6-2, 5-3 lead. All she had to do was get another break (each player lost their serve on five occasions) and she could go back to her hotel, perhaps get a massage and relax for the rest of the evening. Instead, she is going home after suffering a 6-2, 6-7 (6), 2-6 loss in two hours and 14 minutes. To some extent, it's difficult to explain why Azarenka lost (or Ivanovic won) when you consider: (1) that Victoria was up one set and a break deep into the second set; (2) Azarenka broke Ana on five of six break point opportunities; (3) she had a more positive plus / minus of +7 (30 winners vs. 23 unforced errors than did Ivanovic, who was only + 3 (31 winners vs. 28 unforced errors) and (4) Azarenka actually won more total points (93) than did Ivanovic (90).

So, what happened? Victoria thought that "I was playing pretty well in the first set (and) serving well. Then, I don't know. I just lost my rhythm on my serve (possibly) because of the change (in lighting conditions as the match was played in the early evening and finished up at night). I just completely lost my timing and I couldn't put it in. And when you double fault a game, you don't have to be really good to get a break," Azarenka said. "I'm just very disappointed with the way I played. There is nothing I can do about it now, other than to get back on the court and work hard," Azarenka noted. Still, there were some missed opportunities to close out the match which bothered her. "I just didn't take my chances. I think I was playing really aggressive the first set, and the second set I back up and started playing her game. I didn't come in as I did in the first set," Azarenka concluded. The statistics bear her out on this. Her first serve in the first set was at 82% but fell off to only 67% in the second and improved only marginally in the third to 70%. She won 50% of her second serve points in the first, then that declined to 20% (3 of 15 points won) in the second and 10% in the third (1 of 10).

I asked Ana if it felt like she played two different matches given the disparity in her performance between the first set and the other two sets played in the match. "Yeah, it did feel (like that) a little bit and my coach said it was three different matches out there. She was dominating a lot in the first set. Even though I was missing a lot and it sort of felt like I was a little bit out of it, I was still very aware of what was happening," Ivanovic said. "I realized that she was serving really well, and that she struggled once I actually got the rally going and threw some high ones which changed the rhythm a little bit. So I tried to focus on that and force my serve less to just try to make (the return in) and get the rally going. Even though I was down 5-3 on my serve in the second set, I just tried to keep my head down and work hard for each point. It paid off and it feels really good," Ivanovic said. So, what was Ana's strategy coming into the match? "I just knew that if I managed to return well, her serve will eventually break down. That's what happened today. That kind of felt really good. I also had to play it by ear and follow my game plan and go with what I've been working on and just try to be aggressive. I realized tonight her forehand was a little bit weaker side, so I tried to play more on it," Ivanovic said.

Other keys to the match included her footwork, which she thinks has improved as it helped her get into a better returning position. "My forehand is always my stronger side, so it really felt good that it was working at times. I thought I was really returning well at some point in the second set and I put a lot pressure on her serves. I also tried to run around it and dominate that way. But my backhand was also very solid today and that's something that I been working on a lot. So I was very pleased to see that as well," Ivanovic noted. I noticed that late in the second set, she moved inside the baseline on second returns, which enabled her to take the serve early and adopt a more aggressive position rather than playing defensively as she had been doing. She agreed that this change was one reason she won the match tonight. "That (moving in on Azarenka's second serve) also caused it to break down a little bit. Because if I'm not mistaken, in the first set she had about 80% first serves, and then it dropped in the second and third set. So I think that was huge. That kind of shifted the match a little bit. Also, once we got the rally going, I just felt that I could keep up in my rallies with her, which was good feeling," Ivanovic said. That was a key difference from the first set "because I felt like I was on the ball, but I was rushing things a little bit. So, I started to slow things down a little bit things and put more spin on the ball," Ivanovic noted. However, "I actually tried to change it in the beginning of the second set (but was not able to do that because) I was broken in my first two service games although I did manage to get one of them back. Still, I was always trying to catch and play from behind. Towards the end of the second set, I felt that the timing was a lot better and my game started to click. Also, I just tried to stay positive and the crowd helped me so much tonight. They were behind me, which was encouraging. It was also great to see a lot of young kids and that kind of got me pumped up," Ivanovic said.

Much was made of the fact that Ivanovic lost in the first round in three of her previous six tournaments, but she had a ready explanation for that. She felt that because she was unseeded, she had a tougher draw than she otherwise would have, and that factor played a part in her early departure from several tournaments. In terms of being able to come back from behind while needing to hold serve just to stay in the match, she thought back to all the hard work she had been putting into her game on the practice court. "I have been working on my fitness a lot, which gives you confidence during the match that I can stay in the rally and then make my shots in the important moments like I was able to do to break her at 5-4 in the second set. I hit a good return. So those are all moments that start to click, and it kind of gives you momentum. Who knows what happens in the third set, but I just felt I made a big change in the second," Ivanovic concluded. She next plays Yaroslava Shvedova in the second round.



Earlier Coverage from this Event:

August 8, 2010 W&SFG Women's Open: W&SFG Women's Open Cincinnati 2010 Preview





Player Profile Index (Men) | Pro Tennis Showcase Archive | Player Profile Index (Women)


SUBSCRIBE TO THE TENNIS SERVER PHOTO FEED
All Tennis Server photography is copyrighted by the photographer and/or the Tennis Server, and all rights are reserved. You may not copy these images without permission. While you are welcome to create hyperlinks to Tennis Server web pages, you may not embed these images into other web pages or blogs without permission. To request permission, please use this contact form. Please be sure to clearly indicate exactly which photograph(s) you are requesting permission to use, as terms and conditions will vary depending on the photographer and the photograph.
---