W&SFG Men's Masters 2010, Cincinnati (Mason), Ohio, USA
August 17, 2010
Editorial by Vince Barr.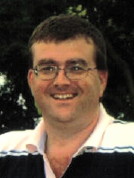 Vince Barr

Fish Fry & Roger's Reaction To His Critics

Tuesday's first match on center court featured James Blake, who was given a wild card in order to get into the main draw versus Denis Istomin. They had never played a match against each other prior to today's encounter. However, given Blake's well publicized knee troubles, Istomin had the edge coming into the match. I purposely skipped this match because I was afraid that James was going to lose and I felt that he might lose badly given his injury struggles this year. My fears were confirmed by the final score in Istomin's relatively easy win 6-3, 6-0. I didn't have the opportunity to speak with Blake after the match, but there were some questions he was asked that, had I been there, I would have asked him. The first one was a general concern that he did not look to be feeling all that well on court, so the press wanted to know what was going on with him. "No; I just didn't feel like I was able to play my kind of game out there today," Blake observed. "I didn't have my best, or even close to my best. I haven't felt prepared for a tournament for a long time thanks to a lot of injuries. I felt like things have been getting better; but then I've had setback after setback and it takes its toll," Blake said.

Athletes know their bodies better than anyone else. James has been dealing with a litany of injuries that would make playing competitive tennis nearly impossible for anyone who does not have an extremely high degree of pain tolerance. His injuries make playing on tour with any degree of effectiveness highly unlikely. He has reached only three quarterfinals all year long (in Brisbane, Australia, to start the year, Delray Beach, Florida in February as Los Angeles a few weeks ago). "For the last year, year and a half the main problem has been my knee," Blake said. "It just hasn't been getting better. It is a nagging-type of injury and I'm only able to play with 85-90% effectiveness. Obviously, it's not enough to allow me to compete at the top level," Blake continued. "In the past, I was still getting by because my ranking was high enough, and I was able to win a few matches just kind of scrapping them out. But I definitely didn't feel 100%. And then this year the knee was a problem. It got better, then my shoulder, my hamstring, too many other things have popped up. It's not fun," Blake noted.

So, the obvious question is this: why doesn't he just take a complete break away from the tour, allow his body to heal and then start training and preparing for the rigors of life in pro tennis once his body allows him to do that? The short answer is that he has not been listening to his body because he loves the game too much. "This is hindsight, but in the past, all the times I've tried to rest, I've still been doing other stuff," Blake replied. "I've still been lifting weights; I've still been doing core work in the pool, and whatever else needs to be done as much as I possibly can do. Maybe my body is telling me that there is a time for a real break. I haven't had an actual vacation in probably five, six years. So maybe it's time to take a little break and take a step back and put the racquets down," Blake continued. "I hear about a lot other guys who will put their racquets away for several weeks after the season. I've never been able to do that. I want to get back out on the court. So, maybe after the Open it's time to put 'em down for a couple weeks and see where my head's at and body's at after that," Blake said.

Professional football (the American version) has what's called a "PUP" list, which means "physically unable to perform"; Major League Baseball has a "disabled" list. Players are placed on those kind of lists when they are injured or not able to function normally for some sort of medical reason. Obviously, tennis does not have that since it is an individual sport rather than a team one (setting aside Davis Cup and Olympic competitions for the moment). While I am obviously not a doctor, given Blake's long list of injuries, it seems obvious to everyone, perhaps even including James himself, that his body is literally screaming at him to take a break. And I'm not talking about a one or two-week vacation. I'm talking about several months and maybe, in an extreme case, even a year off from competitive tennis. Professional athletes are competitive by nature and most of them don't know when to stop; even if it's only a temporary hiatus to allow their bodies to recover.

In tennis, performance means everything. Your ranking is dependant on how well you play. While some tournaments will grant wild cards to pro players whose rankings have fallen, usually due to injuries, it doesn't seen fair to me that players accept them when they know that their bodies are not functioning at 100%. In my opinion, if Blake is not 100% healthy, he should not have asked this tournament to give him a wild card since that is something they could have used for someone else. For instance, they could have given it to an up-and-coming player or someone who missed the cut for direct entry but didn't want to go through qualifying (e.g., someone ranked between the cut-off for direct entry of 53 and 100). Don't get me wrong, I really like, respect and greatly admire James Blake. And I hate to see him try to play hurt. But really what is the point of trying to play with injuries and lose? I'm sure that his medical team has given their professional opinion that he is probably not likely to make the injuries worse if he continues to play. But I don't think that those injuries are likely to heal if he continues to play, either.

In tennis, taking time off is not an easy decision; especially when you consider the ultra-competitive nature of the athletes who play the sport. But I would think that he could only benefit from time away from the game. The downside to that would be that if he missed a significant amount of time, he would have to start playing challengers again to rebuild his ranking once he returns and that would not be a prospect that anyone of his stature would especially enjoy. Whatever future course his career takes him, I wish him well and hope that somehow he can recover the form that propelled him to a career-high ranking of # 4 (on 11/20/06).

The second match on center court was Gilles Simon against Mardy Fish. They had met each other only on one previous occasion two years ago in Sydney, Australia. Simon won that match 7-6 (6), 6-1. This match was well played on both sides as both players served, returned and volleyed exceptionally well. Fish finally won 7-6 (4), 7-5. Mardy had 12 aces, Simon had 10. Fish had only one double fault in the entire match, Simon had two. The service points won by both players were unbelievably high. Fish won 86% (37 of 43) points off his first serve and 50% (17 of 34) on his second serve. In contrast, Simon won 80% of his first serve points (32 of 40) and 54% of his second serve points (15 of 28). Fish was broken once; Simon suffered two breaks of serve.

I asked Mardy that in light of how well they both played, what was the difference in the outcome of the match? "I think I was more aggressive than he was. I was willing to take some more chances throughout some of the longer rallies than he was," Fish observed. "You know, we had some great rallies out there, and he certainly moves as well as anyone else does. He covers a lot of ground and doesn't make too many errors. He's the kind of guy that you really have to beat rather than wait for him to beat himself; he's not going to give it to you. I did serve well. I think that I served much better in the first set (66%) than I did in the second set (42%). You know, you certainly need free points against someone like him," Fish explained.

Mardy has lost more than 30 pounds in the last year which has helped him avoid injuries, increased his stamina and helped improve his on court movement. But how did he lose all that weight? "It was mostly diet as well as a complete lifestyle change. For instance, I changed the time when I ate, what I ate, what I drank as far as sodas and alcohol and things like that. I don't drink any sodas anymore," Fish said. "The worst thing probably is some lemonade or iced tea or coffee in the morning. So I've changed pretty much everything. I've lost over 30 pounds, and a lot of it has to do with times when I eat things. If I'm able to eat early in the day, like today, I probably will try to eat dinner around 6:30 or 7:00 pm. That way, I won't have much in my stomach before I go to bed. I also like to go to bed early, which is a change," Fish continued.

"I've always worked hard. It was just, you know, before I would work until I got tired and then stop. I got tired more quickly (when I had more weight on) than I do now. So I'm able to do a lot more. I'm also more able to train harder and longer; train for more hours, even days before matches, weeks before tournaments, things like that," Fish said. "So as far as affecting my mobility, it's been everything. I mean, it's night and day. I feel extremely good on the court, on and off the court. I feel like a completely different player. Losing the weight has helped me put in longer hours with specific shots. For instance, my forehand has improved a ton because of the movement on it," Fish observed. "I would say that the only shot my weight loss hasn't improved is my serve, because there's not much difference. So it's improved my volleys; I've been able to play more doubles with Mark Knowles, and we've had a blast this year. We haven't had nearly the results that we would like to, but we've won five matches in a row now and winning Washington D.C., and he's playing great. It's fun to play with him," Fish concluded.

Roger Federer, Rafael Nadal and Novak Djokovic also had their pre-tournament press conferences today, which I attended. Unfortunately, it caused me to miss some tennis, but it's always a lot of fun to see the top players up close and personal as well as asking specific questions about their games. ESPN the magazine did a cover story about Roger Federer a few months ago. In it, they cited his on-court movement as one key to his dominance over the years. Specifically, Federer has such great on-court mobility that he arrives at the ball in plenty of time to hit his shots with the least amount of effort and he does it better than most of his peers. Obviously, movement is one of the largest aspects of the game, but it often gets overlooked in a given match for two main reasons: (1) there are no statistics that evaluate that part of a person's game and (2) in Federer's case at least, he often makes it look so easy that most people don't recognize the significance of that ability and its corresponding impact on the results.

So my first question to Roger was his comments on that part of his game. "Well, you're (the press) the experts on that," he said while laughing. "Obviously, every player moves differently. I guess coordination is a big factor in how smooth you move. Anticipation is also a big factor," Federer thought. "But then again, playing with a one hander probably looks a bit nicer or smoother than playing with two hands even though some players have beautiful two-handed backhands. It's incredible with the open stance how they can move out to the backhand side, especially guys at the top. So movement has a huge impact today. It's not everything, but it's a big part of our game," Federer said. Then I asked him what probably everyone else in the room wanted to know, but might have been afraid to ask. Has his level of play fallen off from last year, or was it more a case where he had such a good year last year that set the expectation level so high that anything less would make it look like his game was tapering off? His response was more insightful than I expected.

"I guess in terms of playing, I had a wonderful summer last year with the French and Wimbledon, which wasn't case this year. But last year, after I lost the Australian Open against Nadal, people were talking back then about how I was on a huge decline," Federer noted. "I cried on center court at the Australian Open, which was a big moment for many people who thought I had just lost it, rather than recognizing that I was just reacting to the huge disappointment of losing such a big final. Nobody ever believed I would come back. I won two slams and played the finals of the US Open and won the Australian Open (this year)," Federer explained. "Then everything changes because I didn't win either the French or Wimbledon this year and we're back to the point where everyone thinks I'm going downhill again. Public perception moves very quickly but I understand how all this works, so people can just speculate all they want and it's not going to affect me," Federer opined.

"The most important thing is that I'm happy with my game. Period. I think I got a bit unlucky through the summer and perhaps the spring as well with my results in both Indian Wells & Miami. I think that was a bit unfortunate that I lost two matches in both tournaments in tiebreakers. That didn't give me any chance to go further and win either tournament. If you look at my hard court record in the States, usually I'm pretty good. So, those two tournaments were kind of a pity," Federer explained. "And then on clay, I lost three of the four matches I played in the rain. I'm not complaining. It's the same for both players. Perhaps my confidence went a bit lower as a result but that happens. Keep in mind that I played some good players and they all played well against me. Some of them were dangerous; some maybe I didn't play so well that day. The next thing you know, the summer is over and you're on the hard courts again for eight, nine months. That's why I'm very happy with how I played in Toronto, even though I didn't win that title. I fought hard and was able to turn it around a bit and get those close matches going my way. Now we're gonna be on this kind of a surface for eight months, so I think this is a very important start for me, playing well on the hard courts again," Federer concluded.

Someone asked Roger what the difference was between him with 16 slams won and Nadal, who has won 8. Was there something unique that separated both of those players from everyone else? "Rafael has obviously dominated clay now for many years. So that gave him an opportunity to win many of the French Opens. It's been amazing to see how easily he has torn through those draws, especially at his young age; I've been very impressed," Federer observed. "I expected that he was going to improve on the faster surfaces because right off the bat, he beat me in Miami. I don't remember what year it was, but he already had signs to show that he was also a capable fast court player. As all the court surfaces kind of slow down a bit; indoors, hard courts, even grass; it is logical that today, if you're at the top, you can win on any surface," Federer noted. "That's what he's been able to do. I think that he still struggles just a little bit on the faster hard courts but then again, he won the Australian Open already and he's been in multiple semifinals of the US Open. As for me, I was dominating hard courts and grass courts until Murray, Djokovic, and then Rafa also came up. It all became just a bit harder on the hard courts. It's a tough generation for other players to get Grand Slam victories because it's just not enough to beat one of us. You have to either beat two of us or other three or four of the top 10 guys. That's a tough thing to do right now," Federer explained.

I then asked Roger why this has been such a hit and miss tournament for him. While he won titles here in 2005 (defeated Roddick), 2007 (defeated an in-form James Blake) and 2009 (defeated Djokovic) he has also had a tendency to lose early in the years where he did not win the title here (e.g., 2004 first-round loss to Dominik Hrbaty; 2006 second-round loss to Andy Murray and 2008 third-round loss to Ivo Karlovic). "I think the transition from Toronto or Montreal to Cincinnati has always been a tough one for me," Federer explained. "Then the draws are extremely hard. I think I lost to Murray once here in the first round; Hrbaty here once in the first round; Karlovic. That was a slugfest, you know. I mean, didn't even play poorly, you know, and you're out of the draw, so that's kind of how it goes. And then all of a sudden, four years have gone by. So that's why I just try to give myself the best possible chance to succeed. I'm obviously not perfectly prepared for this event. I haven't even practiced yet and I'm playing tomorrow night. So, that's something I need to try to fix as quick as possible, get through that first round, and hopefully find my way into the tournament," Federer explained.

I'll write about Rafael and Novak's comments in tomorrow's report.



Earlier Coverage from this Event:

August 16, 2010 W&SFG Men's Masters: Americans Take Center Court By Storm





Player Profile Index (Men) | Pro Tennis Showcase Archive | Player Profile Index (Women)


SUBSCRIBE TO THE TENNIS SERVER PHOTO FEED
All Tennis Server photography is copyrighted by the photographer and/or the Tennis Server, and all rights are reserved. You may not copy these images without permission. While you are welcome to create hyperlinks to Tennis Server web pages, you may not embed these images into other web pages or blogs without permission. To request permission, please use this contact form. Please be sure to clearly indicate exactly which photograph(s) you are requesting permission to use, as terms and conditions will vary depending on the photographer and the photograph.
---