2010 Cancer Treatment Centers of America Tennis Championships, Surprise, Arizona, USA
October 23, 2010
Editorial by Vince Barr.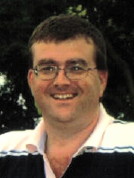 Vince Barr

Flipper, Chang, Courier and McEnroe roll in straight sets in the desert

Day three of the Cancer Treatment Centers of America Champions Tennis tournament held largely to form as all four winners won their match in straight sets against their opponent. Starting off the afternoon session, Mark Philippoussis defeated Jimmy Arias 6-3, 6-2. That was followed by Michael Chang beating Aaron Krickstein 6-3, 6-3. The evening session featured two close matches that, while won in straight sets, were much closer than what the line score might have otherwise indicated. Jim Courier led off the nightcap by defeating Wayne Ferreira 6-4, 6-3 and John McEnroe ended the day by dispatching Jeff Tarango, 6-4, 6-4. Fortunately, I was able to discuss each match with all the players, so unlike yesterday, I have quotes from all of them on their matches as well as their perspective on their careers.

Jimmy Arias was broken in his first service game against Philippoussis to lead off the day's proceedings, but managed to square things back on serve by breaking Mark in his second service game to even things at 2-2 early in the first set. Unfortunately for Arias, that was probably his highlight of the day since Mark won 10 of the next 13 games in the match. After getting things back even, Arias was broken in his next service game by tossing in several double faults. In my opinion, I think he was trying to serve too hard and was not able to control the ball as well as he might have otherwise been able to do. However, if that assessment is true, it is a bit understandable because Philippoussis plays with such a high degree of energy and power, as a competitor, you want to match them strength for strength if at all possible. Just like yesterday, Arias soon started talking to the crowd if only to provide some comic relief as he had no answer for some of Mark's shots. Jimmy was also struggling a bit with a hip injury which limited his ability to play as well as he otherwise could have.

An example of Arias' banter with the crowd (and his opponent) came just after he was broken again to allow Philippoussis to go up 3-1. But in Flipper's next service game, he was down love-15 and a fan loudly proclaimed "Come on, Jimmy. He's nervous!" Arias then laughed and gestured towards the fan by saying, "that makes two of us." It did not appear that Mark even heard the remark as he was all business and easily held for a 4-1 lead in the first set and the rout was basically on as he was never seriously threatened. On another point, Arias hit a splendid volley winner, one of the few he was able to do the entire match, and cracked to Mark "tough to handle that biting slice shot, eh?" and Mark just laughed and said something inaudible to me as he was on the other end of the court. After a changeover, Mark was in an all out sprint to retrieve a nice cross court volley deep in the ad court from Arias, but couldn't control his return volley and hit it into the net. Mimicking former San Francisco 49ers wide receiver Terrell Owens, he went over to a fan sitting in the front row of the bleachers and grabbed some popcorn, then complained that it stuck in his teeth but was again joking as he made the comment which made the crowd laugh.

While the players are serious in their desire to win, the main difference I see between a Champions event and a main draw ATP tour level event is that the players try to balance their seriousness with also having some fun. They will occasionally joke with other players as well as the crowd, but some of them, like Michael Chang, never take off their game face while a match is in progress. From what I see, the crowd tends to sense the personality of the player and responds accordingly. For instance, after Arias lost the first set in a bagel, someone in the crowd suggested to Jimmy that he try lobbing Philippoussis since Flipper was playing deep in the court. The very next point, he took a short ball from Philippoussis at the net, but over-hit the volley beyond the baseline, drawing a primal scream from Arias as he lamented his lost opportunity. Then he sarcastically asked the chair umpire in a loud enough voice for all to hear, "will you please tell the crowd to stop coaching!" and everyone laughed as the chair umpire did exactly that. Then Arias walked back towards my side of the baseline and turned to no one in particular and said, "see, I was thinking about lobbing him and got too excited with that short ball and missed it!" and the crowd again laughed at his remark.

After the match, I asked Mark about the nature of his surgeries on both knees (he's been operated on a total of six times, three for each knee and was wearing a knee brace on both knees). "Well, they have all been scoped several times, but the last one was a micro-fracture surgery and that takes a longer period of time to recover from that as compared with a simple scope job," Philippoussis noted. "I felt good today and think that I'm getting better each match that I play but I was a little disappointed in my backhand. My serve was just ok and I enjoyed the bantering back and forth with Jimmy a little too much and lost a little concentration and focus towards the end of the match," Philippoussis said. Of course, he was never in danger of losing the match, so a bit of lost concentration just heightened the drama a little bit more and gave Jimmy a few more opportunities to crack a few one liners which the crowd enjoyed tremendously. What surprised me was the fact that Philippoussis is fairly serious in trying to get back on the ATP Tour. He said that he did not have a particular date or tournament in mind to make his comeback attempt and perhaps he was just using that thought as motivation to get past the grueling recovery. In my opinion, I just don't think that he will be able to do it after having such a long layoff. He would literally be starting from scratch as his injury protected ranking expired a long time ago.

Another thing that is not in his favor is his age; he will be 34 years old in early November and that is usually well past "quitting time" for most players on the Tour even if they are healthy. Now, if he was even 10 years younger, his body could have healed quicker and he might have been able to make a comeback. He can dominate the Champions tour because he is usually playing against older former players and he still has a great deal of pace on his serves. But I watch pro tennis at the highest levels in Cincinnati each year and even if he were able to convince tournament directors to give him a wildcard in several events, he would more likely than not be matched against the top players. Nadal, Federer, Murray and others would easily handle his serves and return them with added pace, spin and devastating shot selection that he probably could not handle well on a consistent basis. The game really has changed in the last 10 years or so with racquets, strings, technology and so forth that would make his comeback attempt a very frustrating one. In my opinion, the power in today's game would simply overwhelm him but I still admire his determination (if he is indeed serious about returning to the Tour) and wish him luck if he decides to make the attempt; in my opinion, he's going to need it!

I asked Arias if he had played Mark previously and Jimmy noted that he did just after he retired from the tour. Mark had recently won the Wimbledon junior's event when he was 19 years old and they were warming up together. Philippoussis then started serving and Arias had his back turned towards him and heard the pop, pop, pop of Philippoussis' serves landing like missiles towards his left (on the ad court) while he was warming up. He had never heard of him before and wondering what the heck that sound was, then realized it was his serving and was stunned. Arias did manage to win the exhibition in three tough sets. Jimmy thought that Philippoussis had improved tremendously in the past year. I asked him about returning Mark's serve and he noted that "He hits a very heavy ball and if you are not behind it, you're in trouble." Come to think of it, if you are out in front of one of Mark's serves, you're in trouble there as well, but I was not quick enough to make that observation when Jimmy was talking; he would have laughed at my assessment and probably agreed with me.

The second match was Michael Chang against Aaron Krickstein. Michael broke Aaron twice with an insurance break to go up 3-1 in the first, then broke back to get things a little closer at 3-2. Unfortunately, Aaron hit a few errors long and into the net to get broken back at love in the very next game. Michael won the first set, 6-3 on a splendid backhand volley towards the open portion of the ad court which Krickstein was not able to retrieve. Chang also broke Aaron twice in the second set to take that one and the match, 6-3, 6-3. Later, Michael thought that "our points were so tight, a couple points here and there would have made a huge difference in the match. We both had our chances and both of us played well in our return games," Chang thought. "This is one of those matches where you look at the line score and think it was an easy match to play but that was not the case here. Both of us had to cover a lot of the court," Chang noted.

I asked Michael what were his three best accomplishments on the Tour and he said winning the 1989 French Open (being the first player of his generation to do so) was probably the highlight, then being able to play 16 years on the Tour with good results would be second and third would be the support of his family without whom he could not have done as well as he did. Then he thought about that and reversed the order of things putting the support of his family first, followed by the French Open and then his longevity on Tour. His family means a lot to him and they have been there for all his ups and down and all of them have made sacrifices to further his game. He cited the fact that his older brother Carl was his coach for all that period of time and constantly traveled with him despite having a family of his own and being away from them for extended periods of time. Chang is about to become a first-time Dad himself as his wife of two years is all set to deliver their first baby, a girl, in December. The media wanted to know if they had picked out any names yet and he said that they were still trying to decide. I then joked with him that since the Canadians put their kids on ice skates to learn to play hockey sometimes before they can even walk, he probably needed to get a racquet in his little girl's hand to start preparing her to play on the WTA Tour before she was even two years old. He laughed at the thought of that and his wife, who happened to be in the room with the rest of the media towards the back of the room, just rolled her eyes but cracked a big smile. Krickstein thought that Michael just played better than he did and thought that it was tough getting broken in his first and last service games of the first set as that put him behind the entire match. Still, he thought that he hit the ball fairly well but wished that he had changed the pace a lot more to increase the variety so that his volleys would not be as predictable as they were.

Courier's match with Wayne Ferreira brought back some memories as I had seen them play many years earlier in the Round of 16 in Cincinnati (in 1996). Wayne won that particular encounter with Courier, 7-6 (9), 6-7 (4), 6-2. I had also been in the audience in what turned out to be Jim's last professional match at the Ericsson Open in Key Biscayne in the year 2000 when he played his second round match against Thomas Enqvist and lost, 7-6 (5), 3-6, 4-6. The was the year that Pete Sampras won that particular title in four thrilling sets over Gustavo Kuerten in a Davis Cup-like atmosphere. Courier has indicated his strong interest in becoming the next Davis Cup captain, replacing Patrick McEnroe. "I hope to hear something soon," Courier said. "Both Todd (Martin) and myself bring good experience to the table, so you really can't go wrong with either one. The captain's job is to field the best team he can but recognize that you can't play or win the points for your players. But a good captain knows how to handle the stress of the moment, is good in the tactical sense and at building team chemistry throughout the year and can focus his guys on the task at hand," Courier continued.

"As a player, what I looked forward to the most was spending time with the other guys off the court. You're together Thursday - Sunday in a Davis Cup week and perhaps longer than that if you have had to travel very far. You're practicing with the other guys, eating meals together as a team and getting to know them off the court in ways that you really don't get to experience when you play against them on the court," Courier noted. "I always enjoyed the camaraderie since it wasn't all that often where you get the opportunity to experience a tennis event as a team rather than just competing as an individual. Being a captain takes a different kind of intensity than you have as a player. For starters, you're thinking strategically about the other matchups in the tie and not just the one match at a time mentality you have as a player competing in the event itself. Secondly, you also have to think about a match from a tactical standpoint to help your players during the course of a given match to capitalize on their opponent's particular weaknesses.

"Third, you have to help minimize the inevitable distractions that such an event causes, from the crowd, the pressure of the moment, their own stress level as well as to other things beyond their control which can negatively impact their performance in a given tie if not dealt with properly. Having gone through that experience myself several times, I can help them deal with those things because I know what it is like being in that moment, wanting to do so well for your country and so on," Courier concluded. He then added that one of the highlights of his career was being on two Davis Cup winning squads (in 1992 and 1995). It is clear that in talking with him, he certainly has a passion for the captaincy, so it will be interesting to see who gets the job.

While I personally like Todd Martin, I really hope that "Jimbo" gets the captaincy (and I told him that not just because he was standing there but because I think he would do a fantastic job for the U.S.) and he was quite appreciative of that sentiment. For his part, John McEnroe has openly commented that he would like to see Courier get that job as he feels that Jimbo has a similar intensity & personality to himself that he had as a Davis Cup captain many years ago. McEnroe's endorsement might be either a blessing or a curse, depending on whom you ask. Presumably, Lucy Garvin, the current USTA President, will have the final say as to who ultimately replaces Patrick McEnroe.

One interesting aspect of his match with Ferreira was that on occasion, they resorted to calling their own lines on three different occasions that I noticed. Courier explained that while the linesmen (and women) did an excellent job, there were times where they were screened out from being able to tell where a particular ball landed. So, they both made the decision that in those cases, they would allow the player nearest the ball to make the call. They had enough trust in each other to accept the other person's decision. It was a nice display of sportsmanship and Ferreira noted that "we both wanted to let the tennis speak for itself unhindered by a poor line call in a critical situation." Wayne also noted that "I was trying to take the ball early, hit it a little flat but I wasn't able to get enough spin on it up high. I would have also like to have been able to improve my first serve percentage." Courier felt that he "started slowly on my serve in the first set but got into a rhythm which you kind of have to do against a player like Wayne. If you're not careful, he can really hurt you as he also plays with heavy topspin." Courier's top three highlights from his regular playing career were winning his first major (the 1991 French Open), getting to the top-ranked position on the computer for the first time (the week of 2/10/92) and then being part of two Davis Cup winning teams (1992 and 1995 as previously noted).

The last match of the evening featured John McEnroe vs. Jeff Tarango. Given both players' volatile personality, I was just waiting to see who would blow up first. Surprisingly, neither one did. As a result, they each played a high quality match with McEnroe winning in straight sets, 6-4, 6-4. Jeff "thought that my serve went pretty well, though he served more to my forehand than I was expecting and he sliced it down low to my backhand. So, I wasn't able to come to the net as often as I would have preferred since his balls were hit deep and it is hard to play them when they are two feet off the baseline," Tarango thought. "He served off the map, got like 80% of his first serves in and was able to convert on his break points, going two of three on me. I thought I moved well and came up with some nice volleys but overall, he was just too good for me today," Tarango said. When asked what John did that was especially difficult for him to handle, given the close match, Tarango that that "his movement was outstanding tonight. His first step towards the ball really surprised me and his half volleys were close to perfect. Going in, I figured that he's going to have to crack (explode with his volatile temper) for me to be able to beat him and he never did that," Tarango concluded.

McEnroe thought that "I served really well but my return game was disappointing. He kept me off balance. I thought that the first game he served, he was kind of stuck in a rut, not doing much in the way of changing things up, inserting different pace, spins and things like that, then he started mixing things up better which made it rougher on me to try and figure out what he was going to do; credit to him," McEnroe noted. "I was moving well forward and hit the key points fairly well and put myself in a position where I didn't have to crush a return or place a serve so precisely that I didn't allow myself enough room to make any errors. When I'm on my serve, like I was today, I can keep the other player off balance and use my slice to go out wide, put spin on the ball when I hit it down the middle and also hit a few flat balls into the court on occasion as well. My forehand was flying out on me a bit but that was because of the desert air (with little humidity) which makes controlling your points a lot more difficult to do. Overall thought, I felt I adjusted my game plan accordingly, chipped when necessary, took a few balls early and hit winners," McEnroe concluded.



Earlier Coverage from this Event:

October 22, 2010 Cancer Treatment Centers of America Tennis Championships: Chang Rolls, McEnroe Argues in Surprise, AZ





Player Profile Index (Men) | Pro Tennis Showcase Archive | Player Profile Index (Women)


SUBSCRIBE TO THE TENNIS SERVER PHOTO FEED
All Tennis Server photography is copyrighted by the photographer and/or the Tennis Server, and all rights are reserved. You may not copy these images without permission. While you are welcome to create hyperlinks to Tennis Server web pages, you may not embed these images into other web pages or blogs without permission. To request permission, please use this contact form. Please be sure to clearly indicate exactly which photograph(s) you are requesting permission to use, as terms and conditions will vary depending on the photographer and the photograph.
---