2011 Western & Southern Open
Cincinnati (Mason), Ohio, USA
August 14, 2011
Editorial by Vince Barr.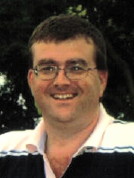 Vince Barr

Bombs Away As Blake Buries Baghdatis

The best match of the Western & Southern Open thus far also happened to be the only main draw match played to its completion, as the other men's main draw match today between Juan Martin del Potro and Andreas Seppi lasted only five games. Seppi had to retire from the match with an injured foot; he called for the trainer down 3-0 in the first set but the injury did not allow Andreas to move properly on the court. So, he retired from the match down 4-1. I asked del Potro if it was more difficult to play a shortened match than a full one in terms of being able to prepare properly for an event of this magnitude. "Well, it not good to win the way I did today (with the other player having to retire) but that sometimes happens with different players," del Potro said. "We played five games and I thought that I played well, had some forehand winners and served really well." I then asked him how his right wrist was feeling (which was operated on May 4th of last year, causing him to miss eight months of competition). As a result of the surgery, he was unable to defend his 2009 U.S. Open title. "I tend to feel some slight pain in the wrist whenever it is really humid but otherwise, it's feels ok," del Potro said. Fortunately for him, the weather in Cincinnati is not nearly as hot and humid as it has been in years past.

He next faces Roger Federer in the second round since the Swiss Maestro has a first round bye by virtue of the fact that he is one of the top eight-seeded players (at # 3). "Whenever I play Roger, it is special," Juan Martin noted. "I haven't played him in two years plus I have been off the Tour for almost a year (since their last match)," del Potro noted. They last played against each other in November, 2009, in London at the Barclay's World Championships where he beat Roger 6-2, 6-7 (5), 6-3 in round robin play). "You look at the players who beat him and there aren't that many; like Tsonga, Rafa and Novak," del Potro said. "I beat him twice (out of eight meetings) and it's not an easy thing to do. But I am confident; if I am playing well, I have a chance (to beat him again). You know, he doesn't lose all that often," del Potro said with a laugh.

The next main draw match for the men took place later Sunday night between James Blake and Marcos Baghdatis. Marcos had beaten James in their previous two meetings, which was the extent of their head to head play against each other. The last meeting happened in the first round of this year's Wimbledon, where Baghdatis escaped with a 6-4, 6-2, 6-7 (5), 4-6, 6-4 win. James noted that "going in (to the Wimbledon match with Marcos), I hadn't played five sets in awhile and I hadn't played on grass in nearly a year," Blake said. James came into this match ranked # 86 which was better than the 107th player ranking he came here with last year. Of course, he was battling some right knee pain which limited his ability to move well on the court and he wasn't having a lot of success. He even contemplated retiring from the game because of the pain but fortunately for those who enjoy watching him play, he has been able to overcome some of those problems.

Interestingly enough, James has even played several Challenger tournaments this year in order to build up his ranking as well as get some matches in to gain some confidence on the Tour. You typically don't see players who were once ranked in the top 10 (he peaked at # 4 on November 20, 2006 which was before he broke his neck in Rome) play on the Challenger circuit. One notable exception that comes to mind is recent Tennis Hall of Fame enshrinee, Andre Agassi, back in the late 1990s. Obviously, it happens from time to time but my point is that it is rare. After Wimbledon, he played in Winnetka, IL and won that event over fellow American Bobby Reynolds, gaining 80 points to his ranking and pocketing a grand total of $7,200 for his week's work. To put that in perspective, the first round losers at this year's U.S. Open pocket $19,000 plus a per diem to help with the cost of accommodations and other expenses. Clearly, James was not playing the Challengers to help his bank account and I totally respect his efforts as a result. He played three other Challenger events earlier this spring in Tallahassee, FL (lost in the semifinals to Donald Young), Sarasota, FL (where he won the title over Alex Bogomolov, Jr.) and Savannah, GA (lost in the quarterfinals to fellow American Michael Russell). All that Challenger play pushed his ranking from # 154 (on April 11th this year) to # 103 which might not seem like a great jump in the rankings until you consider that would mean the difference of having to play qualifying to get into a Slam (before his Challenger play) vs. getting directly accepted into a main draw after his Challenger play.

Blake received a wild card to play here as his ranking was 103 back on July 11th (six weeks prior to the start of this event, which is the cut-off date for determining who has to qualify and who gets accepted into the main draw). This year's cut off was 46 and the last player to gain direct acceptance was John Isner. James has always been a crowd favorite here and has won the majority of the matches he has played here (12 of 21) entering this year's tournament. However, he has also had some tough draws here as well, having to face an in-form Roger Federer in the first round of 2005's tournament. He squared off against him again in the 2007 finals here, losing both times. So, toss out those two tough matches and his winning percentage rises to .632, which isn't too bad. Plus, Blake teamed with Todd Martin to win the 2002 doubles title here, so it is entirely understandable why he would get a wild card when he wasn't ranked high enough to enter on his own. Include his Challenger play, which most players in his position simply would not do, and you almost have to give the guy a wild card. He has had to overcome a lot of adversity in his professional life with his broken neck, the onset of shingles (a very, very painful neurological condition), the death of his role model, mentor and friend (his Dad) not to mention his balky knee the last few years, so it is no wonder why he is a crowd favorite. His match here Sunday against Baghdatis was a very well-played match that took just under two hours to play three sets, with Blake finally winning in come-from-behind fashion, 3-6, 6-3, 6-2.

Baghdatis made it first to the interview room, so I asked him what happened as it looked like he had control of the match. "Well, I lost a bit of concentration at 4-3 in the second set (where he was first broken by Blake) but give James credit, he has been playing well," Baghdatis said. "I started thinking too much and he took his chances, played more aggressively than I did and took control of the match in the third set, despite the fact that I was able to break him early in the third set," Marcos observed. So, why did he lose concentration at such a pivotal point of the match? "I think that was because I don't have as much confidence as I'd like to have out there because I have not been playing deep into many tournaments," Baghdatis noted. Looking at his record this year, he has reached the quarterfinals or better only four times all year out of 18 events, which excludes his qualifying play in Davis Cup for Cyprus in their tie with Bulgaria a couple of months ago. His best showing of the year was at s-Hertogenbosh (in the Netherlands on grass prior to Wimbledon) where he got to the semifinals.

As noted previously, Marcos beat James at Wimbledon in the first round this year, so it hasn't been too long since they last played each other. Was his strategy any different this time than it was at Wimbledon? "Not really; I wanted to play deep in the court since James is an aggressive player. I also wanted to attack his backhand as often as I could because he goes for a lot of winners," Marcos explained. "Despite my loss tonight, I think I am moving well and my serve is doing ok," Baghdatis thought. I pointed out that this was the second straight year that he opened play on the Sunday night before most of the main draw started. Did he like that arrangement or would he prefer some other time slot? "Well, the only thing I would change is that I would prefer that they give us (players) a little more advance notice that we are playing on Sunday night. They told me Saturday morning that I would be playing Sunday night, but it would have been nicer if they could have let me know by Friday night that I was going to be playing so early in the week," Marcos opined. He will next play in Winston-Salem, NC next week to wrap up his preparations for the start of the U.S. Open the following week.

Blake was happy to win but noted that he has been playing well all summer long. The fact that his knee feels much better certainly helps his attitude as well as ability on court which also translates into better success in the matches he does play. "I'm 31 years old, so I'm going to always have a little bit of pain (in my knee) after my matches," Blake explained. "But the doctors said that I wasn't going to make the knee worse by playing and that I'd just have to do more stretching, more icing of the knee before and after the matches as well as some maintenance activities in the weeks that I am not playing," Blake said. He then went on to say that it feels a lot better than it did last year, so that was a huge positive for him. As for his match tonight against Baghdatis, "Give the guy credit; he served unbelievably well, especially in the first set. I didn't have many looks at his second serve but I didn't want to hang my head (and become negative). I thought that when I was given the opportunity, I returned pretty well," Blake observed. I mentioned that neither player did especially well on their break points won (Marcos converted only two of his nine opportunities on Blake's serve while James was successful on four of his 11 break point chances). "In the first two sets, I didn't convert any of my chances and I just had to walk over to the other side of the court and tell myself, "well, that's just too good". For a minute there, I thought I was playing John Isner again (who he has lost to twice this summer, once in Atlanta and the other time in Washington, D.C. just two weeks ago)," Blake laughed. In the decisive set, he broke Baghdatis three times while losing serve once to win the match.

I also told James that I thought his footwork was vastly improved from a year ago and he quickly agreed with my assessment. Part of that, of course, was because of the knee pain he had to battle last year. "I can't think of a match in my career where I moved really well and lost," James noted. "But you are exactly right. Last year, I could not get into position well because of the pain and I had to change the way I moved on the court which obviously did not work out all that well. But it (the footwork) is something I have continued to work on and it has gotten better since I started feeling better on court," James said. I then asked him why he tended to rush his points when he fell behind in the match like he did against Marcos. "I think that is just the way I play. I mean, the people who come out to watch don't want to see me toweling off for 30 seconds between points, so I want to keep the action going," Blake said. "Sometimes, playing from behind actually helps me since I tend to relax more and feel that I have nothing to lose. Also, by playing quickly, I don't feel as tired after a match as I do on other occasions (when I take longer)," Blake noted.

To give you an idea exactly how close this match was, the total points won by both players differed by only five points with the slight edge going to Blake. The service point won differential was not statistically significant between both players with Blake winning 61% vs. Baghdatis' 59%. Both return games were also very solid as Blake won 41% of all his return points played while Marcos won 39%. There were not many aces or double faults by either player and the first serve percentage was relatively even. Baghdatis had an edge in 1st serve points won at 73% (33 of 45 points) vs. James' 66% (33 of 50) but Blake was a bit better in the second serve points won category, winning 55% (23 of 42) vs. Baghdatis' 42% (17 of 40).





Earlier Columns from this Event:

August 13, 2011 Western & Southern Open: Western & Southern Open - Day 1





Player Profile Index (Men) | Pro Tennis Showcase Archive | Player Profile Index (Women)


SUBSCRIBE TO THE TENNIS SERVER PHOTO FEED
All Tennis Server photography is copyrighted by the photographer and/or the Tennis Server, and all rights are reserved. You may not copy these images without permission. While you are welcome to create hyperlinks to Tennis Server web pages, you may not embed these images into other web pages or blogs without permission. To request permission, please use this contact form. Please be sure to clearly indicate exactly which photograph(s) you are requesting permission to use, as terms and conditions will vary depending on the photographer and the photograph.
---