BNP Paribas Open 2012, Indian Wells, CA, USA
March 9, 2012
Editorial by Vince Barr.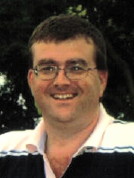 Vince Barr

BNP Paribas Men's Singles Preview

Can he do it again? Novak Djokovic had a year for the ages in 2011 by capturing 10 titles in 11 finals (the only one he lost was in Cincinnati where he had to retire in his championship match against Andy Murray due to a right shoulder ailment) and posting a 70-6 record for the year. He held on to beat Rafael Nadal in the finals of this year's Australian Open in a tough five-set match (the first five setter that the two players have played in during their career head-to-head series now spanning 30 matches) that lasted five hours and fifty-three minutes. Counting that win, Novak has beaten Rafa in six consecutive finals that the two players have contested. Perhaps most impressively, that streak includes two clay-court tournaments in Madrid and Rome. Had he chosen to play, it might well have included Monte Carlo, which has become one of Rafa's last strongholds as he has won that tournament for the last seven consecutive years. Novak certainly has the talent to accomplish another stellar season. When Roger Federer began his run of dominance in 2004, he actually improved a little bit record-wise the following year by going from 74-6 to 81-4 in 2005. He then increased his win total to 92-5 in 2006. If he stays healthy, there is no reason to think that Novak can't do at least as well this year as he did last year, even having to contest majors with the likes of Federer, Nadal and Murray, among other players. The only "downside" to winning all those matches last year is that Novak has a ton of points to defend this year, but it certainly beats the alternative. Novak will face a qualifier (either Andrey Golubev or Rik De Voest) in his first match (which will be in the second round since he has a first round bye).

Roger Federer is still a major threat to win big titles but strangely, has not captured a grand slam singles title since his win at the 2010 Australian Open. Last year, he was the runner-up at the French Open but captured no slam singles titles for the first time since 2002. Much has been made of the fact that there are few players throughout the history of the Tour who have won major singles titles after the age of 30.

In the Open era, 18 major men's singles events have been won by players who have turned at least 30 years of age by the time they hoisted the trophy (see http://www.tennis28.com/slams/agerecords_winners.html#oldest for a full listing). Consider that through the end of 2011, there have been 176 slam singles championships contested in the 44 years from 1968 - 2011. Of those events, 18 championships have been won by players who were at least 30 years old at the time of their title. That results in a winning percentage of 10.2% (i.e., 18/176) which is not all that frequent. Roger is a special player but he is fighting a huge, uphill battle to win another slam before he inevitably retires at some point in the next several years. That's not to say he can't do it; only that succeeding in that endeavor will be especially difficult given the level of play he will have to maintain to win and the fact that his opponents will most likely be younger, stronger and faster than he is as he ages.

Rafael Nadal was able to continue his streak of winning at least one major in the last seven years (since 2005) with his triumph at Roland Garros last year. He was also the runner-up to Novak in two other slams (Wimbledon and the U.S. Open) last year, so you know his fire burns brightly to show the tennis world that he is still a major force to be reckoned with in 2012. Still, I wonder if Nadal has lost the tiniest bit of confidence in his belief that he can prevail over Novak as a result of losing so many consecutive matches to the young Serbian. In that seven-match losing streak (including this year's Australian Open), Rafa has lost twice to Djokovic on clay, which has been one of Nadal's best surfaces. There is no question that both players gave every ounce of energy they had (and then some) in that epic encounter last month in Melbourne. At the pro level, the difference between winning and losing often boils down to a few points either way that can swing the outcome of the match. If winning breeds confidence, then losing takes it away so you have to think that Rafa is just slightly less confident in his belief that he can beat Novak than he was a few years ago, not that he would ever admit that publicly. How their rivalry plays out this year will be a story to watch.

Aside from the "big three," other players to watch include Andy Murray, John Isner, Sam Querrey (who just returned from a long injury layoff), Ryan Harrison and even Andy Roddick. Andy has had some injury challenges to overcome and has not done all that well on tour for the last few years. He is currently ranked # 31 as of the March 5th rankings. Apparently, he has been using some of his down time to begin a talk radio show in conjunction with the Fox Sports network which carries his program from 1 - 4 pm Eastern time each Saturday. He has interviewed several prominent sports celebrities such as Drew Bees, whose claim to fame (aside from that Super Bowl he won with the New Orleans Saints) has been that he actually beat Roddick on a tennis court when he was 9-10 years old. This might be the beginning of Roddick's post tennis career since you have to wonder how long he will want to play tennis at the pro level if his recent injury experience continues.

Murray's task is to continue to carry the United Kingdom's hopes of their own grand slam champion on his shoulders as he attempts to become the first Briton to win a major since Fred Perry won Wimbledon in 1936. That was a challenge Tim Henman proved unable to conquer but Murray will be 25 this year and probably has about a five-year window to make his mark on the game, so it will be interesting to see how far he can go in slams this year. His best results have been runner-up finishes in Australia (losing to Djokovic in 2011) and at the U.S. Open (losing to Federer in 2008) but he has the ability to win a big tournament at some point in the next few years.

One player to watch this year is the young American, Ryan Harrison. A few years ago, Federer told the media in Cincinnati that he was surprised that (at the time) there were no teenagers in the Top 100-ranked players in the world. Harrison checks into the BNP Paribas at # 72 (as of March 5th) and he won't turn 20 years old until May 7th this year. He gained some valuable Davis Cup experience by playing a dead rubber in Switzerland a month ago, beating Michael Lammer on clay, 7-6 (0), 7-6 (4). More recently, he got to the semifinal round in San Jose before losing to Milos Raonic but Harrison's game has tremendous upside to it. He just needs to find a way to control his negative emotions on court when he is in a dogfight and not lose his composure. Harrison just crushed his first round opponent in Indian Wells (Italy's Flavio Cipolla, 6-1, 6-2, in just under an hour) and will next face Viktor Troicki in round two. According to the rankings, there was a mild upset that occurred in the men's first round: Poland's Lukasz Kubot upset Croatia's Ivo Karlovic, 6-4, 6-2. Kubot was ranked 52nd whereas Karlovic held down the # 42 ranking. However, Kubot had beaten Karlovic twice before in their only head-to-head meetings (once on grass, the other on clay) so it probably was not all that surprising.





Earlier Columns from this Event:

March 8, 2012 BNP Paribas Open: BNP Paribas Open Kicks Off In Indian Wells





Player Profile Index (Men) | Pro Tennis Showcase Archive | Player Profile Index (Women)


SUBSCRIBE TO THE TENNIS SERVER PHOTO FEED
All Tennis Server photography is copyrighted by the photographer and/or the Tennis Server, and all rights are reserved. You may not copy these images without permission. While you are welcome to create hyperlinks to Tennis Server web pages, you may not embed these images into other web pages or blogs without permission. To request permission, please use this contact form. Please be sure to clearly indicate exactly which photograph(s) you are requesting permission to use, as terms and conditions will vary depending on the photographer and the photograph.
---