Preventive Maintenance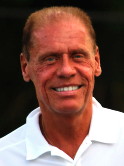 Ron Waite, USPTR
Well, here we are in November. For those of us north of the equator, we are probably reducing the amount of tennis that we play each week. Unless you live in a warm section of the Northern Hemisphere, colder temps, and yes, snow are just around the corner.

Those of you south of the equator are probably gearing up for the upcoming outdoor tennis season.

Truthfully, this month's article is directed more toward those of us who are heading into winter, but it's principles are applicable to all players.

It is important to realize that tennis is a sport that on the professional level never really seems to have much of a break... or off season. Indeed, I would argue that this is very problematic. Pros on both tours really never have an opportunity to rest and "heal." It is my firm belief that the demands of the professional tours are such that thes season's length contributes to injuries.

Think about this reality. At present, the pros are competing in end of the year tournaments that are played on indoor surfaces. By December, they will finally be in a situation to enjoy some real "down" time, if they are invited to compete in these final championships. Come January, the pros will be moving to Australia. In addition to the first Grand Slam of the year, The Australian Open, there are the preliminary warm-up tournaments. Once the New Year begins, the pros are on a virtually 10 to 11 month competitive season.

I have always thought that when either Venus and/or Serena Williams have taken breaks from the tour apart from injuries, that they are exercising wise judgment. Despite sometimes fairly long hiatus', these two sisters have always been able to recapture their games and win when they do return.

I see many junior, high school and collegiate players who try to maintain a consistent and seemingly endless training/competition framework. Again in my mind, this often leads to injury and/or mental exhaustion.

Apart from the length of these tours, we are entering a holiday season. Generally, folks enjoy the foods associated with these holidays, as well they should.

The winter days that are forthcoming are becoming shorter every day. For some, their activity levels tend to decrease. Of course, those who enjoy winter sports like skiing are probably exerting a significant amount of energy and are physically challenged in new ways.

Over the decades that I have played this wonderful sport of ours, I have come to learn that realities for pros are even more pronounced for casual, recreational and/or senior players. Still, there are a great number of players who will try to maintain nearly daily practice and/or play utilizing indoor tennis court facilities. I know! I was one of these.

However, I have learned the hard way that this approach is usually not really productive, and often times, the persistent and never ending practice/competing leads to injuries or mental fatigue.

My point? I have learned the hard way that every player needs to take a "vacation" from tennis at some point. For those of us up north, the months of November through February can be the ideal time for this kind of break.

So, this month's column is dedicated to hopefully persuading you, the player, to engage in some "preventive maintenance." By this, I mean that the player actually uses these months to recuperate and prevent injury or burnout.

In addition, I believe there are preventive maintenance measures that should be taken apart from reducing the amount of tennis played.

First, I must put forth the case for the value of cross training! Cross training is an exercise regimen where multiple methods are employed. Studies have shown that athletes greatly benefit when they vary the manner in which they exercise.

Some summers back, a foreign exchange student from Germany was studying at Yale University. His name was Juergen. Juergen was about 27 years of age. He was without a doubt one of the finest tennis players with whom I have had the opportunity to train and play. Juergen practiced tennis about three days per week for perhaps two hours per session. The rest of his exercise included weight lifting, biking and swimming. Every day, Juergen did some form of physical exercise. But, I never knew him to play or practice tennis more than three days per week.

The end of the summer was upon us, and Juergen decided to enter a USTA Open Tournament that is hosted here in New Haven. Even as the tournament loomed, Juergen never practiced tennis more than three days per week. I kept encouraging him to practice more, but he always would decline with a smile.

The tournament began on an early Saturday morning and was a weekend contest with a draw of 32 players. Looking at the draw sheet, I saw many names of area players who were ranked regionally in the USTA Open category. To make a long story short, Juergen won the tournament! His skill, endurance, speed, strength and mental fortitude enabled him to win two very difficult three set matches in his road to victory.

After winning the tournament, I took Juergen out for one of New Haven's famous pizzas. It was during this dinner conversation that Juergen explained his approach to competitive tennis. His first rule? Don't over train. As a ranked junior in Germany, he was blessed with a Czech coach who insisted that Juergen practice no more than four days per week... no matter what! On off days, the coach would push Juergen to exercise in a host of different ways. One of which was rock climbing!!!

Juergen was actually invited by the German federation to receive financial support for his tennis. He was seen as that good a prospect.

Still, Juergen was first and foremost an academic and sought a career in the field of biochemistry. This is not to say that Juergen didn't continue to compete in German tournaments. Indeed, he played in several, satellite tournaments in his late teens and earned ATP points for his performances.

Juergen firmly believed in what his Czech coach instilled within him. While Juergen's peers relentlessly spent hour after hour on the tennis court every day, Juergen took a less ambitious and cross training approach.

I asked Juergen, "Didn't this less rigorous regimen prevent you from reaching your full potential?" Juergen smiled and answered, "The fact that I didn't train relentlessly enabled me to always compete at a peak physical and mental capacity. If I were to lose a match, it was never because I didn't practice enough. Instead, it was simply that the opponent on that given day was a better player than I."

In a sense, Juergen was really saying, "less is more." And, this is one of the oxymoronic mysteries associated with our wonderful sport.

So this November, I would encourage my readers north of the equator to consider the following:


Practice or train by actually playing tennis no more than three hours per week. This is sufficient to maintain muscle memory. This may seem too little for those of you who are truly competitive players and seeking a ranking. But, I recall watching Jimmy Connors practice at the U.S. Open. Connors could hit more balls in 45 minutes and fully prepare all his strokes than most players can in several hours. As Arthur Ashe used to say. "Perfect practice makes perfect."


Avoid tournament competition. When you are on the court, try to refine what you "own," and begin to add new weapons to your arsenal.


Join a USTA League that is appropriate for your skill level. If there isn't any in your area, start one. League play is a great way to test new ideas and strokes, while avoiding the pressure of competitive tournaments.


Begin a cross training regimen. Try to incorporate as many different modalities as is possible. A good mix, apart from your court training and league play, could include:



Yoga
Elliptical training
Stationary biking
Weight Lifting
Running outside or on a treadmill
Basketball
Skiing
Skating
Pilates
Zumba
Spinning
Swimming
Tai Chi


The goal is to vary your training as much as is possible. In doing so, you will find that you are actually exercising muscles that are not always used directly in tennis. Your overall conditioning, strength and flexibility should improve if you carefully select your mix.


Diet is perhaps the most significant variable with respect to body weight. The holidays are generally filled with foods and beverages that add weight to even the casual consumer.

This holiday season weigh yourself everyday! Begin in November and continue to do this daily through the winter months. It is normal for everyone to put on a few extra pounds as "winter weight." This is natural. But, the preventive maintenance that I am proposing actually does not allow for this holiday weight to get too out of control.

Personally, I will not allow myself to weigh more than 5 pounds above what I consider to be my ideal weight during the winter months. Indeed, I often times find ways to keep myself at ideal weight throughout the year.

Too often, players will become a bit heavy during the winter months. Then come the spring, they have the added burden of shedding the added weight as they get ready for their "tennis season."

How important is weight? Well for every extra pound that you gain, you put 4 extra pounds of pressure on your knees when you walk or run.

Committing to a weigh maintenance program now can be one of the best preventative measures that a tennis player may make.


As always, a player wants to check with her/his doctor or health practitioner before beginning any new exercise regimen or diet. I would strongly encourage that each player use these "non-tennis season" months to get a full physical examination. If you have suffered any chronic injuries, these months would be the time to address them. When I injured my rotator cuff, I engaged in 4 concentrated months of physical therapy. By the time my prime, tennis season was upon me, my shoulder had healed to a point where it presented few if any problems. If you suffer from tennis elbow, these months are the time to seek the medical attention necessary to heal this very uncomfortable injury.

Almost all senior players suffer some sort of chronic ailment or physical problem. Taking the time to address these seriously while tennis is not as much as a priority, can help the "important" months become more productive and successful.


During these winter months, there is preventive maintenance regarding equipment that can and should be put into place.


Restring your racquets at a slightly lower tension (2 or 3 pounds). Why? Well, the colder temperatures (especially those found in under heated, indoor court facilities automatically tighten your string tension. If you do want to practice or play with the same "racquet power" it is necessary to restring from what was your summer tension.


Never store your racquets in the trunk of your car!!! Sounds obvious, no?
Well, years back I played a winter tournament at a local indoor tennis facility. My opponent was running a bit late for the 9:00 AM match. When he arrived, we quickly went onto the court for the warm up and match. He was a very talented player. I could tell by the form of his strokes and the manner of his movement that he was an advanced player. In the end, I won the match in straight sets, 6-1, 6-3. After the match, I asked him why he was struggling so much in the first set. I assumed that he would say that early morning play was not to his liking. Surprisingly, he admitted that he had kept his racquets in the trunk of his car all night and that the car was parked outside. When he came to play his racquets were literally "dead" due to the excessive string tension. By the second set, the strings had expanded a bit and he was more able to control the power and direction of his shots. Still, it was a loss that could have been a win, if he had only stored the racquets indoors.


If you are considering purchasing a new racquet, use these months as a time to demo frames. It always amazes me that many players will begin the process of deciding on what new model racquet they will use just as the outdoor season begins or even during the season. Never decide upon a racquet until you have thoroughly tested and played with it. During the winter months, the demand for demos from racquet stores is lower. Thus, you can probably demo more frames for a longer period of time.

In our personal lives, we almost always practice preventive maintenance. We usually prepare our homes and cars for the winter months. Come the spring and warmer months, we perform the maintenance again.

Well this November, I hope that I have persuaded you to do some preventive maintenance that will benefit your tennis game. I assure you that if you do that by the time your "prime season" returns, you will be a tennis overdog!





Turbo Tennis Archives:
1996 - 2002 | 2003 - Present
If you have not already signed up to receive our free e-mail newsletter Tennis Server INTERACTIVE, you can sign up here. You will receive notification each month of changes at the Tennis Server and news of new columns posted on our site.
This column is copyrighted by Ron Waite, all rights reserved. Questions and comments about these columns can be directed to Ron by using this form.
Ron Waite is a certified USPTR tennis instructor who took up the game of tennis at the age of 39. Frustrated with conventional tennis methods of instruction and the confusing data available on how to learn the game, Ron has sought to sift fact from fiction. In his seven years of tennis, Ron has received USTA sectional ranking four years, has successfully coached several NCAA Division III men's and women's tennis teams to post season competition, and has competed in USTA National singles tournaments. Ron has trained at a number of tennis academies and with many of the game's leading instructors.
In addition to his full-time work as a professor at Albertus Magnus College, Ron photographs ATP tour events for a variety of organizations and publications. The name of his column, TurboTennis, stems from his methods to decrease the amount of time it takes to learn and master the game of tennis.
---