The Building Blocks Of Better Tennis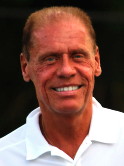 Ron Waite, USPTR
Every tennis player that I have known has "dreamed" of improving her/his tennis game and "imagined" herself/himself competing at a higher level. One of the wonderful things about this great game of ours is that there is always room for improvement!

It is important to dream about playing better tennis. Dreams are what motivates us to put in the hard work and time necessary to advance. If you read my columns regularly, you know that I am a major advocate for using guided imagery as part of your practice regimen.

Those of us north of the equator are now moving into the very cold months. Many of us will head indoors to play tennis. Others in warmer areas of the world will start or continue to play this game outdoors... my preferred modality!!!

Regardless, I want to spend some time this month reviewing with you what are the "building blocks" of a better tennis game. Having a systematic approach to your tennis regimen is truly the best way to advance as quickly and solidly as one can. Every so often, the serious tennis player must take a close look at these building blocks and re-evaluate them. I find these "transition" periods within the calendar year to be an ideal time to step back, examine one's game, and make the necessary changes in each of these "building blocks." The pros usually take this time of year to do exactly this. The tournament schedule is reduced, serious off and on court training ensues, and coaches/trainers rebuild their charges.

You may not have a coach to help you through this process, but you can certainly address each of these "building blocks" one at a time. The problem for some is that they do not address all of the necessary components in improving their tennis games.

This month's column will hopefully serve as a primer; checklist and reminder for all of us who wish to reconstruct and enhance our tennis games.

The first "building block" for a better game involves physical conditioning. I am not certain why this is the case, but it seems to me that many players do not give adequate attention to their overall physical conditioning. It is absolutely amazing how much better one will play if she/he is in better physical shape.

The key attributes are strength, foot speed, endurance, flexibility, balance and aerobic conditioning. It is my firm belief that players should spend an entire month (such as December), in advance of playing, dedicating themselves to improving their overall physical conditioning. Many players will actually not hit a tennis ball during this conditioning period. This may be wise if you have been competing for months. The last thing a player wants is to be "burned out" from playing tennis. My advice is as follows:


Develop a strength-training regimen. Weights, traditional calisthenics, resistance training... all are desirable. Players should dedicate three days per week to strength training prior to beginning the actual playing season and continue with two days per week during the active season. Pay attention to both upper and lower body muscle groups.


Foot speed is a critical aspect of the game of tennis. Sprints are, in my opinion, the best way to develop this part of one's game. I suggest spending three days per week prior to the beginning of the actual playing season running sprints of 30 to 50 yards. During the actual playing season, I would dedicate one or two days to this kind of off court training.


Endurance is best developed by running longer distances and/or by biking. Usually, two day per week of this type of training prior to the beginning of the actual playing season is sufficient to develop proper endurance... presuming that you are engaged in a total program of conditioning. If running, 3 miles is a good benchmark. If biking, 5 to 6 miles would be desirable. During the actual playing season, I would try to maintain endurance by dedicating one or two days per week to this type of training.


Flexibility is, perhaps, the most overlooked aspect of the game of tennis. Flexible players are usually the kind of players who get to every ball, and suffer the fewest injuries. It is critical to stretch before, and after, every training session... on-court and off.


Balance is frequently overlooked entirely by the tennis player. Slow motion exercises (like those practiced by martial artists), Tai Chi, biking, roller blading, skiing, ice skating, skate boarding are all fun activities that can improve one's balance. I would try to dedicate one or two days per week to these kinds of activities prior to the beginning of the active playing season. During the season, I would look to do as much of this type of training as my schedule will permit.


If you engage in all of the above activities, you should experience a natural increase in your aerobic capacity. However, simply walking more during your workday, or taking the stairs instead of an elevator will help improve this aspect of your conditioning. Think about how many times you find yourself winded during a long point. This is an indication of poor aerobic conditioning. The idea is to develop a strong aerobic foundation before you actually begin to train in earnest on-court.

An added advantage to such a broad cross-training approach to tennis is that you rarely, if ever, get bored with your off-court training. For me, variety is key. If I can find lots of variety in my off-court training, I find that I do more of it. The more off-court training I do, the better my on-court training and competition become.

The second "building block" for a better tennis game is to broaden and perfect your stroke production. Unfortunately, this is where many players begin and end their training. The goal, here, is to hit lots of balls, but with proper form. Each player should seek to improve form by taking lessons, and/or by video recording training sessions for self-analysis. In addition to perfecting the strokes you have, look to add new strokes and shots to your arsenal of weapons. Without these added weapons, your game will automatically become stifled and less likely to develop.

Be honest in your self-assessment. What are your weapons? Try to regain these as quickly as is possible... if you are hitting at least three times per week, these strokes should come back to form within a month or so. What strokes do you hit that are not what they should be? Before you begin to renew these strokes, try to seek professional help from a teaching pro, or videotape yourself hitting for self-analysis. Virtually any stroke that you wish to hit has been addressed by one of my past columns. Hopefully, reading or re-reading these columns coupled with some videotape self-analysis can correct the improperly produced stroke(s).

Totally new strokes take time. So, set a goal of acquiring just one new stroke this season. Try to select a stroke that is one which will help your "natural" game strategy, but is not part of your arsenal. For example, if you are a groundstroker who likes to play off soft, slow surfaces like clay, a good drop shot will pay big dividends in your matches.

The third "building block" to developing a better tennis game deals with strategies. Players often times forget that, unlike Olympic skating, there are no style points awarded in tennis. One player or team wins... the other loses. No one really asks how.

Heady players will do anything necessary to win a match... including playing a style of tennis that is uncomfortable or unnatural. Pancho Seguro was one of the very best strategists ever in the game of tennis. His book, Championship Strategy, is out of print but well worth reading, if you can find it (check your local library). Bobby Riggs was essentially a hustler when it came to tennis. He actually played "matches" using a broom instead of racquet and won! Though he lost to Billie Jean in the Battle of the Sexes, his basic strategy of trying to lob her was well founded given her style of play and his lack of mobility.

Every player can add new styles of play to her or his game. The part of this game that I like the most is involves deciding upon a strategy that will beat my opponent (or more likely, help my opponent to lose).

Once your conditioning, strokes and competitive frame of mind are in place, you need to start considering different game plans. Look for patterns of play that win you points against opponents. Try different patterns on different playing surfaces. Break out of your normal mode of play and try to learn some new ways of combining strokes.

Reading books and watching tennis carefully on television are great ways to learn new combinations. Turn down the sound on the TV and simply watch the match. Ask yourself the key questions. What is happening, and why? What shots does a player try to put away, what shots does she/he simply get back? How is each player attempting to win points? Who is more successful? Why? If losing, does a player change his/her strategy? If so, to what and why?

Write down your strategic and tactical ideas! Keep a book on these. Solidify them in training sessions and in practice sets. Keep a journal on what works and how to employ the specific strategy or tactic.

So many players really do not dedicate enough time to the overall strategies and specific tactics that could be part of their tennis "game plan." If you want to be a competitive tennis player, you need to find many ways of winning. Searching for new ways to win is, in my opinion, one of the great things about this game... one that will never be fully answered.

The fourth "building block" of building a better tennis game centers upon the mental aspects of the game. I suspect that many of you who read this are saying to yourselves, "I don't need a better mental game... I just need a better game." When Brad Gilbert was described by one of his coaches, the description went something like this: "No forehand, no backhand, a weak serve, adequate volleys... wins matches." His book entitled, Winning Ugly: Mental Warfare in Tennis-Lessons from a Master is aptly titled when one considers how his contemporaries on the tour described his matches. However, he was a very mentally sound and tough competitor.

In recent columns, I have focused upon fear and its impact upon one's tennis performance. You can read my column on this at The Only Thing You Have To Fear Is Fear Itself!!!. I have written a book entitled, Perfect Tennis, in which I lay out my overall plan for helping one develop mental toughness. In a past article, I address some of this book's content. You can access this column at 'Perfect Tennis' Perfected.

There are many books available that address the mental aspects of this fabulous game. In truth, the mental side of competing in tennis can be more daunting than acquiring the physical strokes and skills.

Each serious tennis player needs to develop a regimen for helping him/her to stay mentally focused and positive. Guided imagery, controlled self-talk, suspending evaluations, staying in the "now" are all part of a good mental framework. Take time to include regular and deliberate mental "training" into your overall tennis preparations!

The last "building block" is having goals and a reasonable plan to realize these goals. This is where you put your hard work and preparation to good use. Plan a reasonable schedule of tournaments and/or club matches for yourself. Set goals for yourself. For example, go for a USTA ranking. Set your sights on the club championship. Look to beat that player who always cleans your clock, etc.

If you have spent the time preparing correctly, it doesn't make sense to let the season take its own course and destiny. Work out a viable and challenging schedule of matches and/or tournaments that lead you to your goal. Set a time when you hope to be at your absolute peak performance and work matches and competition to help facilitate this peaking.

This planned and progressively more challenging schedule will allow you to fully actualize your potential.

This December, why not take the time to chart out an orderly and progressive plan for your active season? I promise you that taking the time to do this planning, and being disciplined about adhering to your plan, will pay big dividends by the time the season has ended. The real question may boil down to how do I schedule each of these building blocks into a coherent whole? It varies from player to player. Some of you may believe that a concurrent approach may be most viable. For example, you may be working on physical conditioning, stroke production perfection and mental imagery at the same time... albeit addressing each one individually. Others may prefer to spend the month of December just improving their overall physical conditioning, and then move on to stroke production perfection in January.

Whether you work on these building blocks as a "unit" or take "one block at a time" is not important. What is important is that each of these building blocks is addressed in a deliberate and systematic manner.

Recreational players, seasoned competitors or neophytes can all benefit from giving these "building blocks" serious attention. What better time than during this transition time of year to initiate such a regimen? In fact should you adopt this approach, I am quite confident that you will become a tennis overdog!





Turbo Tennis Archives:
1996 - 2002 | 2003 - Present
If you have not already signed up to receive our free e-mail newsletter Tennis Server INTERACTIVE, you can sign up here. You will receive notification each month of changes at the Tennis Server and news of new columns posted on our site.
This column is copyrighted by Ron Waite, all rights reserved. Questions and comments about these columns can be directed to Ron by using this form.
Ron Waite is a certified USPTR tennis instructor who took up the game of tennis at the age of 39. Frustrated with conventional tennis methods of instruction and the confusing data available on how to learn the game, Ron has sought to sift fact from fiction. In his seven years of tennis, Ron has received USTA sectional ranking four years, has successfully coached several NCAA Division III men's and women's tennis teams to post season competition, and has competed in USTA National singles tournaments. Ron has trained at a number of tennis academies and with many of the game's leading instructors.
In addition to his full-time work as a professor at Albertus Magnus College, Ron photographs ATP tour events for a variety of organizations and publications. The name of his column, TurboTennis, stems from his methods to decrease the amount of time it takes to learn and master the game of tennis.
---