2017... A New Year For Goals!!!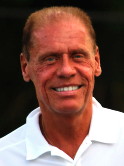 Ron Waite, USPTR
While sifting through my collection of Tennis Magazine, I stumbled upon an edition which focused upon the (at that time) child prodigy from Compton, California... Venus Williams. Looking at the images of this somewhat awkward, skinny but always smiling teenager (14 at the time), the article prophesized Venus as the future of Women's Tennis in America. In the feature article, Richard Williams (father and coach) was glowing in his description of Venus, but indicated that indeed he felt that Serena would prove to be the better player. The article was accurate in its assessment of Venus and Richard was correct in predicting the success that Serena would enjoy.

What struck me as I read this article decades later is that both Williams and their father had clear cut goals and objectives. Indeed, Richard had a clear cut path for both of his daughters. Despite a somewhat economically challenging environment from which to emerge, both Williams sisters have achieved much. Clearly, they are both gifted and most talented tennis players. But, there are many such players on both tours. Why do some succeed and others never reach their full potential? In part, I believe that those who make it to the top are clear cut "goal achievers!"

With the college tennis players that I have the privilege of coaching, I try very hard to help them set goals and objectives for both the season and for the off-season. Those who take goal setting seriously, invariably advance markedly.

So, this month's column is dedicated to encouraging goal setting and to help the reader understand how she/he can set useful goals and objectives. As we begin this New Year in 2017, my one strong recommendation for every player is to make the resolution to set clear objectives and goals for the entire tennis year. Once the objectives (immediate goals) are determined and realized, the broader goals (longer term) are much more likely to come to fruition.

First, it should be noted that there exist several levels of goals: ultimate goals, long-term goals and short-term goals.

Ultimate goals are the final result we wish to achieve. With both Venus and Serena, it was to become number-one in the world. When I was competing more actively, a ranking in the top 5 for my USTA section was the ultimate goal. For you, winning your club's championships may be the ultimate goal. For high school and college players, it may be to play number-one for their teams. Usually, ultimate goals require some time to be achieved. Yet, they are the light at the end of the tunnel that we are seeking.

Long-term goals are the major steps necessary to reach your ultimate goal. For the Williams's, they needed to win Grand Slam events to assure their rise to the number one position on the women's tour. For the club player, beating a rival player in non-tournament competition may be a long-term goal that is needed if she/he is to win the club championships. The high school or college player may set a long-term goal of learning to serve and volley. To achieve the number one position on her/his team, learning to serve and volley effectively may be a prerequisite... especially if she/he is to beat a particularly difficult opponent. Ultimate goals usually require achieving one or more long-term goals first.

Short-term goals are the specific steps necessary to reach a long-term goal. For both Serena and Venus, improving the power of their serves may have been one of the specific short-term goals needed to realistically win a Grand Slam event. I believe both Serena and Venus have had to really work on their forehand groundstrokes which are where most of their errors occur. To beat a rival, the club player may need to improve his/her fitness and foot speed. To learn to serve and volley, the high school or college player may have to learn to hit both of these strokes with the continental grip... the continental grip may be a completely foreign entity to the high school or college player who is used to hitting big groundstrokes and using a backhand grip for serves. These are all examples of short-term goals. They are the small units upon which long term and ultimate goals are built. The process of reaching the ultimate goal is in a very real sense pyramid-like.

In setting all goals, one must be ambitious, but at the same time, realistic. I would love to set an ultimate goal of winning the US Open Men's Singles Title. However, this ultimate goal is just not realistic. I am too old and too distant from the real competition to truly expect that I could win this title. If Jimmy Connors couldn't win this title in his late thirties, I doubt sincerely that Ron Waite could prevail in his senior years! However, if I was a junior at age 12 or 13, this ultimate goal may not be out of reach. Assuming that I was talented, diligent and well coached, the goal of winning the Open may not be impossible. In fact, I am certain that there are many junior players who dream of holding the Open trophy over their heads. For some, this may be just a dream. For others, the dream may come true!

Back in his day, Pete Sampras is another example of a successful pro who set goals for himself. He, too, wanted to be number-one in the world and dreamed of winning Wimbledon. These were his ultimate goals. His long-term goals needed to achieve these included being able to serve and volley with proficiency. So in his early teens, he set a short term goal of learning to hit a one handed backhand. He literally abandoned his two handed backhand because he realized that the best volleyers like Rod Laver (his idol) used only one hand. So, this short-term goal needed to be met first. Most of us would not have the patience or fortitude to make such a change. But before Wimbledon changed the type of grass that on its courts and before it built a stadium court with a roof that could be closed, serve/volley tennis was the only viable way that one could really win on this unique surface.

So, I encourage each of you to set an ultimate goal for yourself. Make it ambitious, but make it realistic. Once this ultimate goal is determined, you simply work backwards to discover what long term and short term goals are needed to make the ultimate goal a reality.

Setting the short-term goals may not be so easy. Sometimes, it seems as though we have to change or improve every part of our game to reach long term goals.

When I was deciding upon become a certified teaching pro, I looked carefully at the two principle organizations available in the US. I chose the USPTR in part because it promoted a standardized, progressive method of instruction. As a college professor, it has been my experience that students learn best when given information in a logically planned, step-by-step method. Truly, in the game of tennis, we can only address one simple aspect of change at a time. When I teach, I never give a student more than one dominant cue in any single lesson. Ask a student to concentrate on more than one thing at a time, and invariably, they do neither well.

Bob Litwin is a teaching pro out of Port Washington, New York, who markets a series of tapes and seminars that he calls Focused Tennis. Although I have not had the pleasure of attending any of his seminars, I have studied his tapes. I believe that his "one step at a time" concept is absolutely essential if one is to improve her/his game of tennis. I strongly encourage any reader to come to terms with Litwin's thoughts on learning to play better.

Like Litwin, I see several levels upon which a player may set short-term goals for change. For me, these levels are:
Physical Fitness: Strength, Speed and Flexibility
Stroke Production
Game Tactics
Mental Attitude

What a player must do is realistically evaluate his/her strengths and weaknesses in each of these four areas. For example, you may believe that you possess good speed but you become fatigued too quickly in a match. So, a short-term goal may be to increase your endurance. You may believe that your backhand groundstroke is too weak and is easily exploited by opponents. Your short-term goal may be to develop a strong topspin backhand drive. You may constantly find yourself being "jerked around" on the court by your opponents. Tactically, you may decide to develop a strong serve/volley and chip/charge game strategy to prevent the constant side to side running. If you are one who is constantly experiencing anger or frustration during matches, you may decide to embark on a plan of mental training that will promote positive attitude.

The point is that we should look at each of these four levels and decide one thing to improve in each. Now, I grant you, you may see five things that need to be changed or improved in each category. However, you must prioritize. Choose that one thing in each category that is most important and work on changing and improving only that. When we have made the necessary improvement, we can then move on to the next most important item in the category.

Thus, at any given time, we should be working on four short-term goals... one associated with each of the four aforementioned levels. We determine which short term goals should be given priority by looking at which one in each category is needed to achieve a long term goal. If we have more than one long-term goal (and it is likely that we will) we must prioritize each of these long-term goals. The point is to take care of the most important things first... one at a time.

In arriving at my own personal set of goals, I have found several things to be extremely helpful.

First, I suggest that each of you keep a daily tennis journal. In this book, write down what you did that day in terms of training and/or competition. Also, include insights on what is working and what may not be working. If you are competing a lot, you may also want to include playing notes on opponents that you may see again in the future. After six months or so, review what you have written in your journal. I promise that you will have a much better understanding of what long and short term goals are needed. In addition, you will better be able to determine the specific means and methods necessary to improve in each of the four aforementioned levels.

Second, have a friend or teaching pro write a strengths and weaknesses assessment of your game. It is really difficult to have an objective view on what we do or do not do well in competing. Thus, seeking the assessment of others allows us to better locate what priority we wish to assign to remedying our "flaws."

Lastly, at the end of every month, do a progress assessment on your goals. Be honest and fair in making these assessments. I like to set time "deadlines" for reaching each of my goals... especially the short-term goals. For some, this may be counterproductive in that it may add to self-imposed pressure. But for me, having a time framework is absolutely essential in keeping me motivated. In truth, I believe goals of any type that don't have a timetable for their realization are goals that are likely to be abandoned or delayed.

You wouldn't drive across country without a roadmap and a planned route. Well, you shouldn't try to become a better player without ultimate, long-term and short-term goals, either. I promise you that when you begin to plan your tennis future with goals, in no time you will become the tennis overdog you've always wanted to be.





Turbo Tennis Archives:
1996 - 2002 | 2003 - Present
If you have not already signed up to receive our free e-mail newsletter Tennis Server INTERACTIVE, you can sign up here. You will receive notification each month of changes at the Tennis Server and news of new columns posted on our site.
This column is copyrighted by Ron Waite, all rights reserved. Questions and comments about these columns can be directed to Ron by using this form.
Ron Waite is a certified USPTR tennis instructor who took up the game of tennis at the age of 39. Frustrated with conventional tennis methods of instruction and the confusing data available on how to learn the game, Ron has sought to sift fact from fiction. In his seven years of tennis, Ron has received USTA sectional ranking four years, has successfully coached several NCAA Division III men's and women's tennis teams to post season competition, and has competed in USTA National singles tournaments. Ron has trained at a number of tennis academies and with many of the game's leading instructors.
In addition to his full-time work as a professor at Albertus Magnus College, Ron photographs ATP tour events for a variety of organizations and publications. The name of his column, TurboTennis, stems from his methods to decrease the amount of time it takes to learn and master the game of tennis.
---