Andre Agassi -- Overcoming Adversity, Inspiring Dreams
By Vince Barr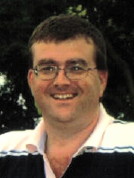 Vince Barr
It's hard to believe that Andre Agassi has been absent from men's professional tennis for slightly more than two years now. His career lasted longer than the other Americans of his generation (Pete Sampras, Jim Courier, Michael Chang, David Wheaton, etc.). To give you an idea of his longevity on the ATP Tour, consider that in 1987, during his 2nd year on the professional circuit, he played in a tournament in Basel, Switzerland -- which was the same city that Roger Federer was born in. And in that year, Roger had just turned all of 6 years old! Because his career lasted so long and had so many ups and downs, it's hard to know where to begin assessing his impact on the game of professional tennis as well as his personal legacy.
Those of you who have read my articles through the years know that I am an unabashed Pete Sampras fan. Andre Agassi was a very worthy rival to the player who I consider to the best in his generation. I have also maintained that you cannot compare eras in men's professional tennis because too much changes in the game to make a meaningful comparison possible. Equipment is different, the players and their skill levels are all different, surfaces change which tend to favor some players over others and tournaments come and go. However, Agassi and Sampras played in the same generation, so comparisons between those players are valid. But I will resist the temptation to make this an Andre vs. Pete article because Agassi was a great player in his own right. In my opinion, he will be a first ballot inductee in the International Tennis Hall of Fame, class of 2011, which will be his first year of eligibility.
The highlight of Agassi's career most likely is his 1999 French Open Championship, where he came from behind two sets to love to defeat Russia's Andrei Medvedev, 1-6, 2-6, 6-4, 6-3, 6-4. That trophy completed his career Slam of winning all four majors on four different surfaces. He was the first player to accomplish that feat on four different surfaces. Deco Turf at the US Open is different than the Rebound Ace surface used at the Australian Open. The US Open features a true hard court while the Australian uses crushed rubber that features a higher bounce and reflects a lot more heat. The combination of surface and weather at the Australian Open increases the difficulty of winning that tournament for a number of reasons, chief among which being the brutal on-court temperatures that can exceed 130 degrees Fahrenheit. The timing of that particular event is also challenging with the players just completing their brief off season, some of them traveling from colder weather to the withering heart of an Australian Summer and not being in their best physical condition. Because of this, I believe that the Australian Open makes that Slam the most difficult to win of all four majors. And Agassi won four of his eight majors there (1995, 2000, 2001 & 2003) which underlies how fit of a player he was when he gave the sport everything he had.
On the flip side, Agassi chose not to play the Australian Open for the first nine years of his career (1986-94) and the first year he showed up Down Under (1995), he won the Championship over Pete Sampras. He only played Wimbledon once in his first five years on Tour. Given that a player's historical legacy is based largely on how well they performed in the Slams, Agassi's decision not to play in so many of them is a head scratcher. He once remarked that he didn't want to play in Australia because it was too far away from home. In what appeared to be Agassi's nadir (1997), I briefly spoke with NBC-TV's tennis analyst Bud Collins in Cincinnati as Bud was there to introduce the main draw (in the event now known as The Western & Southern Financial Group Masters Tournament) and provide his analysis and commentary on how the tournament would turn out. I asked Bud why Andre was struggling since he had personally known him for a number of years. Collins recalled that Agassi was forced to leave home at the age of 14 by his father, Mike Agassi, to go clear across the country and enroll in Nick Bollettieri's tennis academy in Bradenton, Florida. Andre had zero input in the decision and he clearly did not want to go, but had no choice in the matter. Bud thought that Agassi was just burned out from the constant travel of the game as well as wanting to do something else in life not involving tennis.
Whatever the reason for his nosedive in the late 1990s, I was less than sympathetic to Agassi's career mid-life crisis. He bottomed out at # 141 in the professional rankings after having been ranked # 1, winning several majors, enjoying the adulation of many fans in addition to accumulating a significant amount of endorsement income. From my vantage point, it seemed that Andre's career could best be summarized by the title of one of my favorite Genesis songs: Throwing It All Away. The fact that Andre was able to resurrect his career testifies to a relentless amount of hard work, determination and a willingness to play in professional tennis' equivalent of the minor leagues, the Challenger circuit. Most pro athletes, who had tasted the amount of success that Andre had enjoyed, would have simply walked away from the game; especially given Andre's considerable personal wealth. So, he deserves an enormous amount of respect for resurrecting his game and playing again at such a high level of competition.
Although I am clearly not a psychologist, it is my opinion that his mid-life crisis started two years earlier (in 1995) when he won 7 tournaments, including his first major championship since 1992's Wimbledon victory. He played a full schedule that year, starting off with a win at the Australian Open, San Jose, Key Biscayne, Washington, Montreal, Cincinnati, New Haven and got to the finals of Indian Wells (losing to Pete Sampras), Tokyo -- Outdoor (losing to Jim Courier), Atlanta (losing to Michael Chang), and the finals of the U.S. Open where he once again lost to Pete Sampras. That loss to Pete at the U.S. Open hurt him in many ways because of the high quality of tennis he had been playing all year up to that point. Say what you will about his commitment to the game, and I've been highly critical of that in many of the years I've watched him play, but in 1995, he gave all he had to the game. He went on 26-match winning streak that year prior to his encounter with Sampras in the finals and lost in four sets. His best wasn't good enough. He admitted later in his career that Pete was the only player he played against where he knew if he played his best, the outcome was still uncertain versus other players where Agassi at his best would win the vast majority of those matches.
Despite this loss in the finals of the Open, he still had a reasonably good year in 1996: semifinals in the Australian Open, finals in San Jose followed by a first round loss in Memphis to Luke Jensen, quarterfinals in Indian Wells and a win at Key Biscayne to close out the first quarter of the season. Then he played some uninspiring tennis leading up to his gold medal-winning performance in the 1996 Olympic Games in Atlanta. That was followed up by a win in Cincinnati where he successfully defended his 1995 title and faced Michael Chang for the second consecutive year there in the championship match. He went to the semifinals of the U.S Open, losing in straight sets to Michael Chang and ended the year at # 8, where he finished ranked within the Top 10 for eight of the previous nine years (from 1988-96; in 1993, he finished out of the top 10, ending his year at # 24).
Agassi's resurgence from bottoming-out at # 141 during the week of November 10, 1997, has been well chronicled and I have to give him tremendous credit in the fortitude and hard work it took to climb all the way back to # 1 during the week of July 5th, 1999. He remained in the top 10 for the next five years on a consistent basis, falling only briefly to # 11 for two weeks in late July, 2004 and early August and basically remaining in the top 10 until early April, 2006 (with a one-week exception at # 11 on 2/14/05) during the year in which he finally chose to retire for good. He won two Slams after turning 30 years old, the point at which most players start showing the effects of all the wear and tear on their bodies from competing on the ATP Tour. My attitude towards him at the time was that I was pleased he was able to rehabilitate his game but there was no justifiable reason why he fell that far in the first place.
And this is where the story takes a darker turn. In fact, the "dark side" of Agassi's career had always been there but was not revealed until his father, Mike, wrote a booklet entitled "The Agassi Story: The Journey Of A Tennis Legend" which accompanied a 3-DVD set of Andre's career including some footage of little Andre playing tennis as a child. The booklet, which is only 38 pages long, was actually written by Dominic Cobello and it is still available at Best Buy.com (among other places) though it is currently on backorder at $12.99; if you are an Agassi fan, the DVD is worth it alone. All of the following quotes from Mike Agassi can be found in this booklet but I did not attach specific page numbers to them to improve clarity.
To my knowledge, Andre has never talked in detail about his childhood or his relationship with his father. He has alluded to the fact that there is distance there by his choice and obliquely noted that the middle name of his son, Jaden Gill, comes from his personal trainer Gil Reyes, rather than his own father. Mike was not invited to Andre's marriage to Steffi Graff, but Mike dismisses this slight by noting that "Andre was not invited to my wedding, either." Ordinarily, I am loath to ask personal questions of the athletes I talk to because generally, I consider their personal lives off limits. What makes this case unique is that (1) the material has become publicly available from one of the principal's involved and (2) understanding this background is central, in my opinion, towards obtaining a better understanding of Agassi's career. After reading this book, I'm convinced that Andre was fighting to overcome some of the intense resentment he had towards his father for taking away his childhood and choosing his career for him without any input or concern for what Andre wanted for his own life.
I would surmise that nearly everyone reading this article has freely chosen their career. It might be a struggle over a long period of time to figure out what we are best at and we might have to overcome obstacles to get the things we need, like an education, in order to get to where we want in life. But for the vast majority of us, these are choices we make with attached consequences -- both good and bad -- that determine our career. I'm sure many of us wish that circumstances and some of our choices had turned out differently but for the most part, we tend to "own" the choices we make in life; that is, we're responsible for the choices we freely make. That never happened with Andre and I think that part of Andre's apparent love / hate relationship with the game of tennis stems from resentment he had towards the career that was chosen from him, starting in the crib. This is no small exaggeration, either, as Mike Agassi explains: "I believed I could hardwire Andre's body to swing a racquet, to make contact with a secondary object, and in doing so, boost his hand-eye coordination," Mike admitted. "And so, when Andre was six or seven months old, I developed a special game in which I put him in his high chair, dangled a balloon over him and let him whack at it with a ping-pong paddle," Mike noted.
If Andre was a robot, there would not be a problem with programming it to do what you wanted, but your own child? That's a completely different matter regardless of how well intentioned you may have been. It gets worse. "When he could walk on his own, I began taking him outside and tossing tennis balls at him. Racket in hand, he'd chase them down and swing away; soon, he began playing on his own against a wall. By the time Andre turned three, I began teaching him the basic strokes: a two-handed backhand, a one-handed forehand. At four, Andre had a complete game. He could serve, he could volley. He could do it all," Mike said, except choose whether or not he wanted to do that for his career! This kind of micromanagement did not start with Andre, as he was the youngest of Mike and Betty Agassi's four children.
Regrettably, Mike did not learn some of the lessons that had been available from trying to force the love of the game of tennis on his other children. Rita Agassi was the first-born child and "The fact is, I ruined tennis for Rita by pushing her too hard," Mike admitted. "My theory was, if you hated losing enough, you wouldn't lose, and so I harangued her half to death. For Rita, I made sure it was tennis all the time. When Rita's friends were at the movies, out having a good time, Rita was on the tennis court -- always," Mike said. And what was the result of all this programming? "By the time she was 13, the kid had bleeding ulcers," Mike lamented. As you might expect, there comes a point where you get pushed hard enough, something's going to give. "She was like Andre: headstrong and feisty, competitive, and very self-motivated. Any time I pushed her, she pushed right back, even throwing games and sometimes entire matches to make her point. Just to spite me, she married tennis legend -- and world class ***** Pancho Gonzalez, who was 32 years her senior," Mike wrote. "I was so angry, felt so betrayed, I considered putting a hit on him. Believe me, with my job as a waiter at the Tropicana Hotel and later, a greeter at the MGM in Las Vegas, I had the contacts. Just for the record, though, I didn't. Pancho and Rita were married for nearly 10 years and produced an incredible son, Skylar, before divorcing in 1989. Pancho died of cancer a few years later (on July 3, 1995); by then, we'd made our peace with each other. Andre paid for his funeral," Mike noted.
You can read the rest of the booklet for some other information about Andre's career and Mike's attempts to build a tennis dynasty within his own family. After reading the booklet, I recalled my brief conversation with Bud Collins (mentioned earlier) and it all made sense. Andre's biggest opponent wasn't the person across the net from him on any given day, it was the resentment he felt towards his father for not giving him the freedom to choose what he wanted to do in life. I'm convinced that this is partially the reason for Andre's up and down inconsistency in the middle stages of his career. Mike concludes the booklet with a plea for understanding why he made the choices he did, which do not seem to provide ample justification, in my opinion, for taking away Andre's choices in life. "After the childhood I had, fighting for every scrap in Iran, I was determined to give my kids a better life," Mike explains. "However misguided I have been, I pushed my kids because I loved them. The fact is, what we did was more difficult than winning the lottery, and the real sacrifice was Andre's -- (and) all of my kids' -- childhood."
Andre deserves credit for overcoming some rather large obstacles in his life and career and he has certainly done a lot of good things with his fame and wealth, such as opening the Andre Agassi Preparatory Academy for underprivileged children in Las Vegas. "I believe that post-tennis can be a platform ... to affect people for a lot longer than two hours ... to get in the fabric of their lives, to really make a difference," Andre told "Good Morning America" anchor Robin Roberts. "The academy was created by Agassi's nonprofit foundation and is located in one of Las Vegas' roughest neighborhoods. We have eight-hour school days versus six-hour school days," he said. "We put it in the most economically challenged part of Las Vegas, the reason being to reach the kids that needed it the most. We got a lot of feedback saying, 'Don't put the school here because there's going to be graffiti, there's going to be crime.' I said, 'Wait a second. Let's actually bet on the human spirit. Let's put something here and give ownership to this community and let them take ownership in it and see what happens."
"The Department of Education has already named the academy a model for other schools. The annual price tag is $8,000 per student -- not a penny more than the national average expenditure per public school student. All neighborhood children are equally eligible, and admission is determined by lottery. The tuition is 100 percent free, with costs covered by Agassi's nonprofit organization. The school's longer days, smaller classes and mandatory parental involvement are girded by a simple philosophy: "We use our heart to work together." "Las Vegas has the highest teen dropout rate of school, teen pregnancies. We lead in all the worst stats in the world," he said. "If it works here, it works anywhere. If we are doing it with the national average, we are literally removing the excuses," Andre noted. Today's 10th-graders have been students of the Agassi Academy since the first day it opened its doors. In 2009, they will be the first graduating class. "It will prove that the world can actually be this way, is how it's going to feel to me. Watching these kids go off to college, these children that society has written off -- the most having a future of their choosing is -- is a miracle," Agassi said. "It's a miracle of, of what happens when people come together. People come together, the world changes. That's a fact."
In some ways, Andre has indeed come full circle. Some of his basic choices were taken away from him at an early age, so he responded by using some of his wealth to give back to others, which is quite admirable. He is making a huge difference in the lives of others by providing them with a solid educational base to empower as well as inspire their dreams for what they want to become when those kids grow up. As far as his tennis career goes, it is probably too soon to write a definitive assessment of what he brought to the game. Others may have accomplished more on court than he did, but I think Andre's contribution to society far outweighs any of his professional tennis achievements, as great as some of them were. In the end, the greatest difference he might have made could very well be in the lives of those children attending his school in Las Vegas, inspiring their dreams, building bridges towards others whom society might have otherwise ignored. And that achievement, to me, is really what's priceless. I can't think of a better inductee to the International Tennis Hall of Fame than Andre Kirk Agassi, class of 2011.
---
If you wish to provide a comment to the author of this Wild Cards column, please use this form. Tennis Server will forward the comment to the author.



Wild Cards Archives:
1998 - 2003 | 2004 - Present
If you have not already signed up to receive our free e-mail newsletter Tennis Server INTERACTIVE, you can sign up here. You will receive notification each month of changes at the Tennis Server and news of new columns posted on our site.
This column is copyrighted by the author, all rights reserved.
---