The Best Women's Professional Tennis Rivalries
By Vince Barr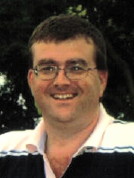 Vince Barr
It has been said that rivalries in professional tennis, whether we're talking men or women, constitute the very life blood of the sport. Certainly, they add interest to casual observers of the game who might not otherwise take the time to actually watch a match, whether in person or on television. For those who closely follow the game, rivalries prompt people to take sides: which player is better than the other one and why? For every fact one person can cite as to why one player is better than another, an opposing viewpoint can easily be had by using different criteria. And at the end of the day, all we are left with is the various opinions of spectators.

So it is with this article, which is the first of two planned that deal with men's and women's professional tennis rivalries. However, what I hope to do with both of these articles is to take some of the subjectivity and opinion out of the information presented. My goal here is to try to arrive at what I hope will be at least some level of consensus as to the best women's rivalries in the Open era. And therein lies this first disclaimer: I have confined my analysis to only Open era players for several reasons. First, data for those matches is more readily attainable than it is for matches played before 1968. Second, there have been too many changes in competitive conditions, racquets, strings, playing surfaces, player participation (as well as depth of talent in the playing field) in given events as well as rule changes. In other words, it would be highly unfair to compare players in the Open era against those who largely played their careers before 1968.

Years ago, the U.S. Open was played on grass, then it was contested on clay and finally developed into a hard court tournament. The Australian Open was once played on grass, then they switched to Rebound Ace (back in 1988). Eventually, that led to player complaints that the surface got too sticky when the weather was hot and also caused more injuries. The Australian Open is played during the hottest month of their summer so the complaints had some merit. Since 2008, they have played on something called "Plexicushion." As far as rule changes go, the tiebreaker was introduced at Wimbledon in 1973 for all sets other than the final one.

The best rivalries really need no introduction. Sometimes, a last name is all that is needed to evoke passionate memories of the best matches played between the rivals, like Borg / McEnroe or Evert / Navratilova. Other times, all you need is the first name to recall some fantastic tennis, like Serena vs. Venus; Kim vs. Justine, Monica vs. Steffi, Pete vs. Andre, Roger vs. Rafa, Roger vs. Novak and so forth.

This article is the first in a two-part series that will take a deeper look into the five best tennis rivalries for both men and women. In an attempt to neutralize any personal bias, I have tried to come up with some sort of objective criteria with which to determine the top five rivalries. The list is by no means definitive and it is highly likely that you might come up with a very different top five of your own. For my purposes, I don't look at the end result in terms of defining a rivalry because often times, they can be rather one-sided. But I would still consider some of those pairings to be rivalries due to what is at stake when the match is played.

Sometimes, one player can be dominant for a long period of time while at other points, the momentum seems to swing back and forth between the players involved. While individual series records are important, in my opinion, they are not the determining factor of what makes a good rivalry. To me, I think when a particular match is played is as critical as the final line score. I seriously doubt that anyone wants to see a 6-0, 6-0 tennis match though I forced myself to sit through one in person back in the 2002 Western & Southern Open in Cincinnati.

It was a first round match that wasn't as close as the score indicated (if you catch my meaning). Lleyton Hewitt completely destroyed Robby Ginepri by that double bagel in a mere 41 minutes. At one point during the proceedings, Lleyton paused before serving and looked across the net at Ginepri as though he was wondering if Ginepri intended to actually compete in the match. I have never seen a more one-sided affair as Lleyton only lost 16 of the 65 points played. Without a doubt, it was the absolutely worst match I have ever had the misfortune of actually watching in person.

In contrast, one of the best matches I have ever seen played live was at that same event, several years earlier (back in 1997) between Thomas Muster and Jan Siemerink. It was in the quarterfinal round that Muster emerged the winner in a very hard-fought epic encounter, 6-7 (1), 7-6 (3), 7-6 (5). That match lasted two hours and 43 minutes and it was characterized by some phenomenal shot-making by both players. No one really gained a significant edge through the match until nearly the last point played. I personally feel that the best matches feature frequent lead and momentum changes as well as tightly contested tiebreakers. For that reason, I chose to award "bonus points" for all sets that went to a tiebreaker in a given match.

The Criteria

I came up with a points system to rate each potential rivalry that I looked at (close to 800 actual matches involving 15 different women. For the backup data, download this excel spreadsheet). For each tiebreak set played, I awarded 3 points. So, if there were multiple tiebreakers in a given match, they each earned 3 points. A quarterfinal contest was worth six points; while a semifinal was nine points. If the contest was in a final, that got 12 points unless it was in a grand slam tournament, Olympics or end-of-season tour championship, like the Chase, Sanex or Virginia Slims (where only the top eight players were able to compete). In those cases, the point total was doubled. No points were awarded for an early round encounter (first round through the Round of 16) unless a tiebreaker was involved, regardless of where the match was played (i.e., in a grand slam event or other tournament).

As far as the "multiplier" goes, I justified that action because those high profile events usually (but not always) feature the deepest level of competition. They offer the most ranking points, the highest payouts to the winner and the greatest amounts of prestige accorded to the winners. Conversely, I did not double the point total for any Fed Cup matches because competition there is limited to one nation in a given tie. Sometimes, the best players are not involved in the tie itself. However, for season-ending tour championships, a multiplier is justified despite the limited number of participants. Why? Because at the end of the year, only the top eight-ranked players can participate in the tournament. Of course, this does not guarantee all top eight-ranked players will play. Injuries, player fatigue and other factors sometimes intervene to prevent some of the top eight-ranked players from being part of the year-end championship events. But on average, the best eight players are playing in those events. Also, if a given rivalry series did not contain at least five separate matches, it was ignored. For obvious reasons, women who have just turned professional in the last few years have also been excluded from my analysis because they would not have had the opportunity to acquire as many points to make the cutoff for the top 5 in the rankings.

The Fifth Best Rivalry Is Lindsay Davenport vs. Venus Williams (Davenport 14-13)

This match-up accounted for a total of 360 points in my rankings system with Lindsay enjoying a very slim lead in the head-to-head encounters with 14 wins against 13 losses. However, in my opinion, this series was a draw since one of Lindsay's victories against Venus came through Williams' retirement in the 2004 Los Angeles tournament. That's taking nothing away from either player. Retirements are considered completed matches, albeit brief ones since they are not played to an actual conclusion. Generally, players retire due to injury, illness or fatigue. I wish the WTA (as well as the ATP) did not include retirements in a player's overall statistics. Or, if they had to do it, put them in a separate section (with an asterisk, if necessary). Fortunately, retirements are rare events given the total volume of matches played on either tour. But in cases like this where the head-to-head series is very close, having that asterisk would provide a better picture of how competitive each player was with the other. As it turned out, I had to dig for this information by looking through the results of their individual matches.

In any event, twelve of their matches were in the finals of a tournament with Venus capturing most of those (seven) vs. Lindsay's five. Venus was also the better player in their grand slam encounters, winning all three of those contests (2000 Wimbledon & U.S. Open & 2005 Wimbledon). Davenport was better on carpet (one of the fastest surfaces that used to be in play), winning in 1998's Zurich final and in 2000 Linz (Austria). They played eight finals on hard courts, with Lindsay winning three of them; ironically all of which were played at Stanford (1998, 1999 & 2004). Lindsay seemed to have more success against Venus in the quarterfinals (five to one edge) and in the Round of 16 (one victory, no losses). Two of Lindsay's quarterfinal wins against Venus came in grand slam play at the Australian Open (1998 & 1999) whereas her only quarterfinal loss to Williams occurred at Wimbledon in 2003. Davenport was elected into the International Tennis Hall of Fame last year and five years after Venus retires from the game, she will inevitably join Lindsay in Newport, Rhode Island. Without a doubt, these were two of the greatest American women's players in recent memory.

The Fourth Best Rivalry Is Steffi Graff vs. Martina Navratilova (Series Tied 9-9)

This particular rivalry was really one for the ages with each player winning nine matches against the other one. However, what really set this one apart in my mind was just how amazingly successful each person was in terms of winning big matches. Specifically, look at their grand slam singles crowns: Steffi has 22 of them, which is good for second-most grand slam titles won behind Margaret Court's 24. Martina has 18 grand slam singles titles, which ties her with her biggest rival, Chris Evert. The 18 grand slam singles crowns added another member last year when Serena Williams won the 2014 U.S. Open over Caroline Wozniacki, 6-3, 6-3. Of course, Martina has distinguished herself in other ways, not the least of which has been her incredible run in doubles (women's as well as mixed) with 31 doubles titles in grand slam competition along with 10 mixed doubles titles as well. That gives her a total of 59 grand slam championships, which is also second to Margaret Court's 62. For those of you who might not be familiar with Court, she was an Australian player who competed on the WTA tour (before it was officially called that) from 1960-75. Court essentially straddled the dividing line between the Open era and the years preceding it.

In any event, both Steffi and Martina also dominated their eras when it came to rankings with Steffi holding the top women's ranking for a total of 377 weeks throughout her career. Incidentally, that is a record for either sex as Roger Federer ranks a distant second with a total of 302 weeks at No. 1 through the end of last year. Martina held the No. 1 ranking for a total of 332 weeks, nearly a full year less than Steffi (45 weeks for those of you counting). Martina entered the hall of fame in the year 2000 while Steffi joined her in the class of 2004. Of their 18 head-to-head encounters, all but four of them took place in the decade of the 1980s (specifically 1985-89). Twelve of those 18 meetings (67%) were in the finals of a tournament and six of the 12 were grand slam finals with Steffi beating Martina in four of those six slam finals (1987 French Open, 1988 & 89 Wimbledon and the 1989 U.S. Open). Steffi's two grand slam losses came in 1987 at both Wimbledon and the U.S. Open.

Perhaps what amazes me most about their head to head encounters is the simple fact that Martina was giving away 13 years in age (Navratilova was born in 1956 while Steffi came into the world in 1969). That just shows you how competitive Martina was against Steffi. Exactly half of their matches went the distance and the ones that didn't were still very competitive. They played a total of 46 sets in 18 matches with seven tiebreakers and six set scores of 7-5 (or 5-7, depending on who was winning). Steffi won eight of the 12 finals that they contested with each other, which sounds like a beat down (67% finals success rate) until you factor in the aforementioned age difference. I don't know about you, but the fact that Martina was able to win a third of their finals despite giving up 13 years is nothing short of amazing, in my opinion. Steffi won three of four finals on carpet (the 1989 season-ending Virginia Slims championship, 1992 Zurich and the Pan Pacific Open in Tokyo in 1994) while Martina had more success on hard courts, winning two of those three finals (Fort Lauderdale in 1985, 1987 U.S. Open). This rivalry accounted for 372 points.

The Third-Best Rivalry Is The Williams Sisters (Serena Leads 14-11)

I can't think of another interfamilial rivalry of any significance in the Open era. The best I can do is compare Patrick vs. John McEnroe, but that lasted all of three matches with John winning all of them. Not to slight Patrick in any way, shape or form, but they were not all that competitive, either. Patrick managed to only win one of the seven sets they played professionally. So, in other words, there really is no other sibling rivalry of any significance that one can use to compare the rivalry the Williams sisters have on the WTA Tour. Only 15 months separate the sisters with Venus being born in June, 1980, and Serena coming along in September, 1981. This particular rivalry has been a very streaky affair; Venus won three in a row to start the series, which is her longest period of domination of her younger sister whereas Serena has won six consecutive matches on one occasion (2002-03) and five consecutive matches on another occasion (2009-13). Most of their matches from 1998-2005 occurred when Venus was a regular member of the WTA Tour with each sister splitting the 14 matches at seven-all. Then there was a three-year gap in the head-to-head matches from 2005's Round of 16 U.S. Open to 2008's Bangladore Open semifinal in India.

Serena has won the vast majority of their encounters in finals with eight of 11 victories falling into that category with six of those eight being grand slam singles championships. At one point, Serena won five consecutive grand slam titles at her sister's expense (2002 French Open, Wimbledon and U.S. Open; 2003 Australian and Wimbledon). In 2003, Serena made it to the semifinals of the French Open, but did not play her sister as Venus lost in the fourth round at Roland Garros. Venus has Sjogren's Syndrome which causes inflammation in the body and depletes a person's energy reserves, and this partially explains her frequent absences from the WTA Tour. Her absences obviously negate the possibility of facing her sister with any regularity on tour. They tend to encounter each other on hard courts with 17 of their 25 matches (68%) being contested on that particular surface. Serena enjoys a very slim lead of 9-8 on that surface. Both players are mortal locks to enter into the International Tennis Hall of Fame whenever they choose to end their playing careers. This rivalry accounted for a total of 402 points.

The Second-Best Rivalry Is Between Steffi Graf and Arantxa Sanchez-Vicario (Steffi led 28-8)

On the surface, you might not think that this series was much of a rivalry since it was so one-sided in Steffi's favor. But if you look at the actual data, 25 of their 36 matches (69.4%) were in the finals of an event with another seven (of the remaining 11, or 63.6%) occurring in the semifinals. In other words, these two players almost never encountered the other player short of the semifinals, meaning that there was a lot at stake in their matches. Surprisingly, only seven of their 36 head-to-heads were for grand slam singles crowns. But Steffi won five of those seven matches, so when the stakes were at their highest, she typically prevailed.

Steffi was one of those rare players who felt comfortable on all the surfaces that she played on. Given her record of 22 Open era grand slam singles crowns, you would expect that. She trails Margaret Court by two for the all-time lead. She won each slam at least four times with the Australian Open being the one she won the least. There were five U.S. Open titles, six French Opens and seven Wimbledon titles. In her head-to-head with Arantxa, she played best on carpet, winning all four finals in which she faced her. Arantxa did win three clay titles over Steffi (1989 French Open, 1993 & 1994 Hamburg) and she also prevailed on three hard court titles as well (1993 Miami, 1994 Montreal and the U.S. Open that year). This rivalry had a total of 564 points.

The Best Rivalry Was Between Martina Navratilova and Chris Evert (Martina led 43-37)

I seriously doubt that you are surprised as to what, in my opinion, is the greatest women's rivalry of the Open era. In all fairness, given the total number of matches played between these players, it probably would have ranked highest regardless of what criteria you used. I do not think that we will ever see another rivalry that is anything close to the one these players had for a number of reasons. First, the depth of talent in the women's game is probably close to an all-time high. Just look at the grand slam singles winners from last year: each one was won by a different player. Second, the money involved in the women's game has grown exponentially from a mere $309,100 in 1971 to $118 Million last year. That's the total money available on the tour in a given year. So, players don't have to play as long to earn their money as they had to do in years past when the purses were not all that large.

That is not to say that financial gain is the motivating factor behind the majority of player's decisions regarding whether or not to turn pro. While it might motivate some people, it can also be a non-factor for others. My point here is that, in contrast to earlier times, players don't have to play longer if they don't want to. This is especially true if talented individuals have a great deal of success. In the past, circumstances, as well as the lack of other professional careers women might have been interested in, may have dictated that they play longer than they otherwise would have chosen to do so. The third reason why I don't think we will ever see another rivalry like this one has to do with player health along with whatever other personal goals an individual might have in their lives. Examples include a desire to have children, which was the major reason Kim Clijsters cited as to why she retired (for the last time) at the age of 29. So, Martina vs. Chris was a unique rivalry in many respects.

For all intensive purposes, the data suggests that this particular rivalry was really the equivalent of a play in three acts; each characterized by one player dominating the other. Chris had the upper hand early on as she won 23 of the first 29 matches they played against each other from 1973-78. Then, there was a slight transition period where Martina won 13 of their next 20 matches covering a period from 1979-82. In its final stages, the rivalry almost became a one-sided affair as Navratilova won 24 of the next 31 matches, all coming within a five-year span from 1983-88.

What made this rivalry so compelling was the fact that three quarters of their encounters (60 of the 80 matches played between them) were in the finals of a tournament. Which means that both players had won several matches prior to encountering each other and, as such, each had some level of momentum to take with them into the finals. Fourteen of their encounters featured a grand slam singles championship at stake with Martina winning 10 of those while losing four. Three of Chris' wins came at the French Open over Martina (1975, 1985, 1986) while the other one was at the 1982 Australian Open. Martina tended to prevail at Wimbledon, where she beat Chris in every final that they played at the All England Lawn and Tennis Club (1978, 1979, 1982, 1984 & 1985) as well as the 1981 Australian Open (which was played on grass), the 1983 U.S. Open, the 1984 French and U.S. Opens and the 1985 Australian Open, which was also contested on grass.

Of the 15 semifinal encounters that they played against each other, Chris was the dominant player, winning nine (60%). Not surprisingly, clay was Evert's favorite surface, winning seven of her 18 grand slam singles crowns there at Roland Garros. And, given the fact that she grew up in South Florida with its preponderance of clay courts in the late 1960s and early 70s when she was in her formative years, this is also not all that surprising. Ten of Chris' wins in the series with Martina came on clay where they played a total of 13 matches (76.9%). Evert also played well on hard courts, with 16 wins in 27 matches against Navratilova on that surface (50.25%). Grass was better suited for Martina's game as she emerged victorious in 10 of their 15 contests there (67%). However, when it came to playing on carpet, which was one of the faster surfaces in their playing days, Chris had little chance of beating Martina as she only won six out of 25 matches (24%).

I think another thing which made the rivalry so compelling was the lack of televised matches back in the 1970s and 80s. What I mean is that on the rare occasions that women's tennis was actually on TV, the chances were quite high that you would be watching one of their matches. Don't get me wrong: I much prefer the plethora of televised tennis these days in both the men's and women's games (when I can't make it to matches in person) rather than the way it was many years ago. But because they usually were the last two women standing, especially at major championships, most people developed a rooting interest in one player or another. My initial exposure to professional tennis was at Wimbledon in one of their matches.

Another aspect of their rivalry that served to intensify their competitive relationship had to do with the backdrop of the Cold War between the U.S. and Eastern-bloc countries. Navratilova defected from the Czech Republic when she was only 19 years old at the 1975 U.S. Open. By her own admission, Martina came to the U.S. a little bit behind in terms of her tennis development (as compared to other players like Chris). That probably played a significant role in explaining why there was such a one-sided start to their rivalry (see previous item).

Evert was the only person inducted into the International Tennis Hall of Fame in 1995. Literally, she was in a class by herself. Martina enjoyed a longer competitive career than did Chris as she played doubles whereas Chris did not play in those competitions very often. As a result, Martina entered the hall of fame in the year 2000. Their rivalry scored the most points in my system with a total of 1,194 which was more than double the total from the second-best rivalry between Graf and Sanchez-Vicario, who had 564 points.




---
If you wish to provide a comment to the author of this Wild Cards column, please use this form. Tennis Server will forward the comment to the author.



Wild Cards Archives:
1998 - 2003 | 2004 - Present
If you have not already signed up to receive our free e-mail newsletter Tennis Server INTERACTIVE, you can sign up here. You will receive notification each month of changes at the Tennis Server and news of new columns posted on our site.
This column is copyrighted by the author, all rights reserved.
---