Sport Physical Examinations
Your Health And Your Game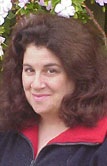 Jani Macari Pallis, Ph.D.
Okay, I would love to take credit for this article, but that wouldn't be fair to the real contributors. Three of the most prominent names in tennis sport medicine took time to help out: Dr. Carol Otis, chief medical advisor for the Sanex WTA Tour and member of the USTA Sports Science Committee and ITF Medical Commission; Dr. Babette Pluim, physician for the Royal Netherlands Lawn Tennis Association as well as a member of the ITF wheelchair tennis medical commission; and Dr. Marc Safran, co-director of sports medicine at the Department of Orthopaedic Surgery, UCSF.
I asked each of them a series of questions on the importance of sport physical examinations for both recreational and competitive tennis players.
Why Should You Have An Examination With A Sports Medicine Physician?
1. The sport physical examination will evaluate both your medical and muscularskeletal condition. A traditional medical examination generally only evaluates your medical condition.
2. One of the most important reasons to have a sports medical examination is to determine any life-threatening or disabling conditions prior to your participation in the sport. The physician will screen for risks of sudden death such as a serious heart problem (Dr. Pluim has an excellent article on cardiac disorder prevention in tennis players) and conditions which limit participation (a serious injury which has not healed).
3. The physical examination is used to evaluate your overall health and detect manageable medical conditions (anemia, asthma, thyroid, diabetes, vision, high blood pressure). Recognition and treatment can avoid interference with your game and limitations in your participation. It's a time to confirm safe participation and identify any potential problems that may arise during a season.
4. Predispositions to injury are assessed including prior injuries requiring rehabilitation before participation. For example, weak abdominal muscles may lead to pulled muscles or back problems. Muscular imbalances and weakness can be detected and may be treatable with appropriate preventive management like sport specific exercises. The examination allows the medical staff (trainer and physician) to identify any changes in the player's medical history in the off-season, such as surgery to assure the player has fully rehabilitated. If needed, specific rehabilitation can be provided to return the player to full participation with lower risk of reinjury or injuring another area while compensating for the recovering area.
5. To determine current fitness and improvements which can be made. Strength, flexibility, endurance and grip strength may be evaluated.
6. The physician can discuss protective clothing, skin and eye protection and equipment selection as it relates to medical conditions and injury prevention.
7. In case of future injury the examination provides baseline information.
8. The examination is a time to establish a relationship with the physician and an opportunity to obtain answers, advice, guidance and education. It allows tour or team players time to meet and become comfortable with the team or tour physician before an injury or medical issue arises.
Dr. Pluim sees the Netherland's national squad players twice a year. Some of the most common issues discussed include:
Shoulder Injuries: what exercises to do and which ones to avoid; progression to service training.
Rupture of the Ligaments of the Ankle: Advantages and disadvantages of bracing, coordination exercises, risk and prevention of reinjury.
Nutrition: Ideal weight and fat percentages, healthy food habits, specific needs of tennis players, risks and advantages of supplements
Heat Stress and Cramps
Exercise, Physical Training and Preventive Exercises
9. It allows the physician to review past medical and surgical history to again be aware of any potential problems. The team physician or tournament physician can be better prepared if they know one of the athletes they are caring for has a medical problem. For example, having insulin or sugar water for diabetics, having seizure bite blocks for those with seizure disorders.
10. Preparticipation examinations also are given to satisfy insurance requirements. In most states, a preparticipation examination is required by law for high school and college athletes.
11. The sports medicine physician can advise on acceptable or unacceptable medical and physical conditions for participation in different sports. For example, individuals with one eye, one kidney or one testicle are exposed to risks in contact sports.
When should I have a sport physical examination and how often?
Dr. Safran recommended complete exams on adolescents every 3-5 years, sports physicals at least annually. The sports physical should be done before the season begins. Dr. Otis recommended at least 6 weeks prior to the season or training so that physical training and exercises to prevent injury can be performed.
I'm in good shape and I don't have an injury why should I have an examination at all?
"Maybe you do not need one, as long as you have your regular checkups, the frequency of which is based on your age", said Dr. Safran. "However, most athletes are unaware that some symptoms they may have may indicate a potentially serious problem. Again, with team sports or professional sports, having the exam will allow the player to familiarize themselves with the medical team (physician, trainer) in a calm setting, not when the athlete is stressed out with an injury and having to meet someone for the first time and get a diagnosis they may not want to hear from a stranger."
Where can you find a physician that specializes in sports medicine and tennis?
There is no central source for locating a sports medicine physician but you may be able to locate one through the American Orthopaedic Society for Sports Medicine (AOSSM), American College of Sports Medicine (ACSM), American Medical Society for Sports Medicine (AMSSM), American Academy of Family Practitioners (AAFP), the web site for the Physician and Sports Medicine. Often coaches, local athletic trainers, sports physical therapists and family physicians know of local sports medicine physicians (most frequently by word of mouth).
There is a certificate of added qualification (CAQ) in sports medicine for the primary care physicians (family practice, pediatrics, emergency medicine and internal medicine). You can ask if they have this certification.
There are physicians that do care for many tennis players. Many of them belong to the Society of Tennis Medicine and Science (STMS). (Dr. Pluim is the editor of the STMS's "Medicine and Science in Tennis Newsletter". Past newsletters are available through the STMS web site. It is an excellent site for the latest research and results in tennis sport medicine.)
Well - I've made an appointment for my physical!
Until Next Month ... Jani
---
In addition to their medical practices these physicians find time to write. Dr Otis and husband Roger Goldingay co-authored "The Athletic Women's Survival Guide." Dr. Otis' web site www.sportsdoctor.com is a terrific source for information on injuries, medical issues, nutrition, getting in shape and women's issues. Drs. Pluim and Safran are co-authoring a book on tennis sport medicine. (I've had the pleasure of being an unofficial proof-reader!)
For more information about their work you can follow the links to their sites: Dr Carol Otis, Dr. Marc Safran, Dr. Babette Pluim.
This column is dedicated to the memory of my friend and co-worker Chad Okamoto. Chad suffered a fatal cardiac arrest while playing ice hockey last month. He was a member of our tennis sport science team and conducted high speed video captures at the 1998 US Open. He was a major contributor to our biomechanics work including our footwork study funded by the USTA. His warmth, hard work, and generosity to others is remembered by all who knew him. A scholarship fund has been established in his name. Chad was 29 years old.



Tennis SET Archive
If you have not already signed up to receive our free e-mail newsletter Tennis Server INTERACTIVE, you can sign up here. You will receive notification each month of changes at the Tennis Server and news of new columns posted on our site.
This column is copyrighted by Jani Macari Pallis, Ph.D., all rights reserved.
Dr. Jani Macari Pallis is the founder and CEO of Cislunar Aerospace, Inc., an engineering and research firm in San Francisco. In addition to her engineering practice, she has led two collaborations between NASA and Cislunar, creating educational materials on the aerodynamics of sports for pre-college students and educators. As the head of NASA's "Aerodynamics in Sports" project, she has led a team of researchers investigating the aerodynamics, physics and biomechanics of tennis. The group has conducted high speed video data capture at the US Open and research of ball/court interaction, footwork, serve speeds, trajectories and ball aerodynamics. Pallis received a BS and MS from the Georgia Institute of Technology, an MS in mechanical engineering from the University of California, Berkeley and a Ph.D. in mechanical and aeronautical engineering from the University of California, Davis. She is a member of the Executive Committee of The International Sports Engineering Association.

Questions and comments about these columns can be directed to Jani by using this form.
---