Favorite Sport Science Books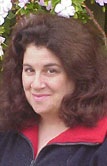 Jani Macari Pallis, Ph.D.
With the upcoming holidays, I thought I'd include a list of my favorite sport science books. Consider supporting Tennis Server throughout the year by visiting its online bookstore which includes the latest and classic tennis-related titles and videos.
Tennis Science For Tennis Players by Howard Brody
Hands down, the book that I reference the most is Professor Howard Brody's "Tennis Science for Tennis Players." Although there has been quite a bit of research since this book was first published it is still the "Number 1" book in my mind to introduce tennis physics and geometry. No math equations in this book, but solid explanations on the science of spin, speed, surfaces, strings, vibration and court angles in tennis. This is also a great idea and resource book for the high school player that wants to conduct a tennis physics or math project for school.
The book starts with the science of rackets, discussing string materials, tension, power and dwell time, then dives into a chapter on racket sweet spots and onto racket structure. The motion of the ball based on stroke is explained in detail, including information on the factors (speed, spin, racket orientation, height) affecting the flight path of the ball. I think my favorite part of this book is the discussion on vertical and horizontal clearance angles based on your position on the court.
Professor Brody, a physicist, serves on the USTA Sports Science Committee and ITF Technical Commission and was inducted into the International Tennis Hall of Fame this year for his work. For a little more information on the professor, we interviewed him during our tennis sport science project for students (he was an advisor to the project).
World-Class Tennis Technique by Dr E. Paul Roetert and Dr. Jack L. Groppel (editors)
Wow! This volume is like having a reference library on your bookshelf. The list of contributing authors reads like a "hall of fame" roster (Vic Braden, Donald Chu, Paul Dent, Mary Jo Fernandez, Tom Gullikson, Jack Kramer, Jim Loehr, Patrick McEnroe, Ron Woods and more). Each chapter is co-written by two individuals, teaming a leading tennis science or medical expert with a famous tennis player or coach. For example, Dr. Duane Knudson (biomechanist) and Pam Shriver deal with performance analysis; the chapter on rackets is by Dr. Howard Brody and Stan Smith; the kinetic chain to generate power in tennis is by Dr. Ben Kibler (physician, USTA sport science committee) and Dennis Van der Meer; Dr. Bruce Elliott (biomechanics) and USTA High Performance Coachings' Nick Saviano discuss serves and returns.
The book is divided into two major segments: scientific foundations and strokes. There are terrific color photos of top players and their form taken at the 2000 U.S. Open. This is a lot to absorb! You really need to read this book in small doses, a chapter at a time - but these are really the top experts in the field today.
In addition to a long list of professional and personal achievements, Dr. Groppel is the chairman of the USTA Sport Science Committee and Dr. Roetert recently returned to the USTA as the Director of Administration for the USA Tennis High Performance Program.
High Tech Tennis by Dr. Jack Groppel
I've always enjoyed Jack Groppel's "High Tech Tennis" style, readability and content. Even though the second edition is from 1992, it still is packed full of timely information. Sometimes the word "science" turns people off -- but if you are reading the Tennis SET column you are not one of those individuals! "High Tech Tennis" applies sport science to performance. You gain a lot of knowledge without realizing you've been learning biomechanics.
In addition to chapters on stroke production, "High Tech Tennis" is one of the few books with a comprehensive section on footwork. There is an equipment chapter that discusses racket design, shoe, grip and ball selection. Even the section on ball spin and trajectories introduces accurate aerodynamic concepts without using a lot of jargon or esoteric terms. The graphics and diagrams in this book are really informative and interesting, as are the sidebars and "Dr. Jack's Tips." This is a great introduction to tennis biomechanics -- very readable and interesting even for players as young as upper middle school.
The Athletic Woman's Survival Guide by Dr. Carol L. Otis, M.D. and Roger Goldingay
I highly recommend Dr. Carol Otis and Roger Goldingay's "The Athletic Women's Survival Guide" for yourself or another woman athlete in your life. This book will interest active women of all ages. I think the information in this book is especially important for young women (adolescent or even younger) that may feel pressured into unrealistic body images. The forward by tennis legend Billie Jean King sets the stage for the book's honest tone: Women, and especially women athletes, have always been judged by their appearance. I'll never forget the time I was told by a good friend and supporter that "You'll be good because your ugly, Billie Jean." I was sixteen at the time and this comment was devastating.
"The Athletic Women's Survival Guide" deals with the medical and psychological issues women athletes face today. The book includes case studies of successful women athletes. It includes information on nutrition, injuries, maintaining optimal energy for performance and strategies for obtaining a strong and healthy body. Most importantly it openly discusses the traps which can lead to overtraining, early osteoporosis ("old bones in young women" as Otis calls it) and false body images. This is straight, realistic and sound advice for the serious woman athlete. I've heard Dr. Otis speak before (and even given a joint talk with her) and she tells me osteoporosis in young women is occurring at an alarming rate.
This is an excellent book for anyone that works with female athletes including coaches and parents. Let's teach them sound, healthy practices at an early age to avoid some of the detrimental health issues many women face throughout their lives. Arm yourself with this information to recognize potential health problems for yourself or those you train. Presenting this book to someone tells them you care about their health and well being.
Dr. Otis is the chief medical adviser to the Santex WTA Tour (women's tennis tour). She serves on the ITF Medical Commission and the USTA Sport Science Committee.
Complete Conditioning For Tennis by Dr. E. Paul Roetert and Todd Ellenbecker
There are books which contain more specific information on developing power or a conditioning training program. What I like about " Complete Conditioning for Tennis" is its readability, assessment sections and foundations in sport science. The book provides tennis specific information to develop strength, power, agility, aerobic capacity, and flexibility. This is a good solid comprehensive book which can be used by players at all levels and is appropriate even for young middle school-aged tennis players.
Several colleagues are in the process of developing new tennis sport science books and I am sure they will be on my "favorites" list in 2002. My family wishes the joy of this holiday season to you and yours!
Until next year!



Tennis SET Archive
If you have not already signed up to receive our free e-mail newsletter Tennis Server INTERACTIVE, you can sign up here. You will receive notification each month of changes at the Tennis Server and news of new columns posted on our site.
This column is copyrighted by Jani Macari Pallis, Ph.D., all rights reserved.
Dr. Jani Macari Pallis is the founder and CEO of Cislunar Aerospace, Inc., an engineering and research firm in San Francisco. In addition to her engineering practice, she has led two collaborations between NASA and Cislunar, creating educational materials on the aerodynamics of sports for pre-college students and educators. As the head of NASA's "Aerodynamics in Sports" project, she has led a team of researchers investigating the aerodynamics, physics and biomechanics of tennis. The group has conducted high speed video data capture at the US Open and research of ball/court interaction, footwork, serve speeds, trajectories and ball aerodynamics. Pallis received a BS and MS from the Georgia Institute of Technology, an MS in mechanical engineering from the University of California, Berkeley and a Ph.D. in mechanical and aeronautical engineering from the University of California, Davis. She is a member of the Executive Committee of The International Sports Engineering Association.

Questions and comments about these columns can be directed to Jani by using this form.
---