Wheelchair Tennis Double Feature
Medical Conditions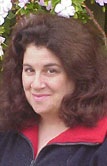 Jani Macari Pallis, Ph.D.
Every few months someone asks a question at Tennis Server's "Tennis Business Discussion Forum" about wheelchair tennis. What are the rules? Our club would like to teach wheelchair tennis - where do I get instructional information? Can a wheelchair player play on our high school team? (If you are not a member of the forum - you can get more information on it from http://www.tennisserver.com/tennisbiz/. It's another terrific free service of Tennis Server especially for those in the industry to exchange ideas and share information.)
This month, Dan James, the US World Team Cup and Tennis Paralympic Coach and I have done a "double feature" on wheelchair tennis. Dan has written this month's "Wild Cards" feature on the basics of coaching wheelchair tennis. Dan is covering: the history, rules, mobility, grips, divisions and where to get more information. This column, "Tennis SET," will cover some of the common medical conditions and injuries wheelchair players sustain. So Dan and I will be cross-referencing each other's articles this month.
Common Player Disabilities
Wheelchair tennis players have a medically diagnosed mobility-related disability which results in a significant or complete loss of use of at least one extremity (arms or legs).
The major medical conditions include:
Amputation
Spinal Cord Injury
Spina Bifida
Polio
Cerebral Palsy
In turn these medical conditions have characteristic impairments which may affect voluntary motor functions, sensation, body temperature regulation, fatigue, cardiovascular, bowel and bladder function, respiratory, spasms and skin breakdowns. Some are unique to the disability, others common to all.
In Dan James' article, he uses the word "incomplete" to describe an injury. An individual with an incomplete injury can move and have sensation far below the neurological area of injury. In contrast an injury is called "complete" if there is no voluntary motion or sensation below (within 3 segments) the area of neurological injury.
Amputation: Amputees are considered to have "incomplete" injuries. Amputation may have been needed due to an accident, related to a disease such as cancer or due to circulation problems such as diabetes. Individuals may choose to compete in a wheelchair versus using a prosthetic device (like an artificial limb). Amputees usually have normal voluntary muscle movement and sensation, cardiovascular, respiratory, bowel and bladder function and body temperature regulation.
Spinal Cord Injury: Spinal cord injury (SCI) affects movement, sensation and other nervous system functions which regulate body functions such as temperature, bladder and bowel control and heart rate. A SCI is often a result of a fall, vehicle accident or sports injury. The spinal cord may be severed, or as a result of the trauma bones in the spine may bruise or press on the spinal cord. This disrupts the transmission of nerve impulses between the brain and other parts of the body.
Below is a chart of the neurological levels of injury. (You may want to click on the thumbnail diagram to see the larger version.) Again, Dan has described this a bit more in his article, but the letters in the diagram refer to the neurological level: C for cervical, T for thoracic, L for lumbar and S for sacral. In turn, these correspond to specific motor, sensory and autonomic nervous system functions.
Based on the level of neurological injury, an SCI athlete in general will not have motor function or sensation below that level. Bowel and bladder control are most often affected as well.
Athletics with injuries in the cervical and thoracic areas may be more susceptible to respiratory infections (for example due to the lack of ability to produce a strong cough). They may also experience spasticity (an increase in muscle tone) which can cause leg shaking or spasms.
Due to a lack of sensation, skin breakdowns are common. Sitting for long periods of time can produce pressure sores or ulcers which can become infected. Athletes may not even recognize when they have been injured due to lack of pain sensation.
Spina Bifida: While SCI is normally caused by an accident or fall, spina bifida is a congenital (from birth, but not hereditary) condition incurred while the spinal cord developed during the mother's pregnancy. Individuals with spina bifida often experience many of the same limitations of an SCI (motor, sensatory, bladder and bowel function), although they do not generally experience body heat regulation and spasticity problems.
Polio: Polio or postpolio paralysis is caused by a virus which sometimes migrates to the body's neurological system. The virus attacks motor nerve cells resulting in permanent muscle weakness. Some individuals may experience more fatigue, pain or muscle weakness with age. This may be a normal aging process (all of us experience this due to how our nerve cells change over time), but more attention is being given to the theory that the remaining functional nerve cells are overworked and begin to deteriorate. Of course, this would be a concern for athletes who train at high intensity.
Cerebral Palsy: Cerebral palsy affects muscular coordination and voluntary movement. Either during development or at birth areas of the brain which control coordination, motor function, speech or muscle tone may be affected.
Understanding a player's disability enhances the athlete's, coach's and trainer's ability to maximize performance, training and conditioning, adapt for limitations, minimize discomfort and prevent serious injury or illness. As Dan noted, we've just provided a brief overview.
Resources
Dan has suggested resources in his section. I highly suggest a 6-part article series developed by Dr. Kathleen Curtis which appeared in "Sports 'n Spokes" over several years. Although not specifically focused on just tennis, the series is a terrific overview of the various medical conditions which affect wheelchair athletes and contains practical advice for tournament directors, medical staffs and trainers for accommodating wheelchair athletes.
Thanks again to Cliff Kurtzman, editor-in-chief of Tennis Server, for supporting this "Wheelchair Tennis - Double Feature" - Cliff as always an innovator in the tennis community. As well many thanks to Dan James for taking time out of his hectic schedule to contribute to Tennis Server this month. One last thanks to Alan Chandronnait of Chandro Tennis for his insightful questions and e-mails on wheelchair tennis.
Don't hesitate to contact Dan or I using this form with questions.
Until Next Month .... Jani
---
Spinal cord diagram is adapted from the American Spinal Injury Association, 1989 and is provided by Cislunar Aerospace, Inc. with thanks to Jessica Villarreal.
References: Curtis, Kathleen A, Health Smarts, Strategies and Solutions For Wheelchair Athletes, Sports 'n Spokes, January-February, 1996, pages 25-31



Tennis SET Archive
If you have not already signed up to receive our free e-mail newsletter Tennis Server INTERACTIVE, you can sign up here. You will receive notification each month of changes at the Tennis Server and news of new columns posted on our site.
This column is copyrighted by Jani Macari Pallis, Ph.D., all rights reserved.
Dr. Jani Macari Pallis is the founder and CEO of Cislunar Aerospace, Inc., an engineering and research firm in San Francisco. In addition to her engineering practice, she has led two collaborations between NASA and Cislunar, creating educational materials on the aerodynamics of sports for pre-college students and educators. As the head of NASA's "Aerodynamics in Sports" project, she has led a team of researchers investigating the aerodynamics, physics and biomechanics of tennis. The group has conducted high speed video data capture at the US Open and research of ball/court interaction, footwork, serve speeds, trajectories and ball aerodynamics. Pallis received a BS and MS from the Georgia Institute of Technology, an MS in mechanical engineering from the University of California, Berkeley and a Ph.D. in mechanical and aeronautical engineering from the University of California, Davis. She is a member of the Executive Committee of The International Sports Engineering Association.

Questions and comments about these columns can be directed to Jani by using this form.
---