Video Analysis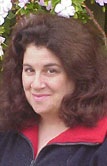 Jani Macari Pallis, Ph.D.
Over the past few columns we have been discussing biomechanics, motion capture and analysis in tennis. Since our group has captured tennis footage with high speed cameras and adapted and developed software modules for analysis, tennis teaching professionals often ask me how they can integrate video into individual player development or group instruction.
One of the wonderful by-products of recent digital technological advances is the availability of options and opportunities for coaches and players to easily integrate video analysis into their training. What used to require very expensive cameras (costing 6 figures) and software (as high as 5 figures and sometimes "user malicious" as opposed to "user friendly") is now available on our desktops or laptops. Coupled with many affordable digital video cameras, today we are able to shoot video, quickly download it into robust, user friendly software and effectively incorporate this graphic feedback as part of training or self-assessment.
My colleague, Susan Epstein, who taught chemistry at Wheaton College for 30 years (and is also on the board of US Sailing and heads the Women's Sailing Committee) refers to the "Sesame Street generation" - individuals who have grown up exposed to and accustomed to visual learning. Many of today's students have grown up with and are at ease with computers and video technology. They do not fear the technology and in turn incorporating video and software into tennis instruction can be extremely effective as well as fun.
Coach Larry New and Dr. Rob Skinner at Georgia Tech (my beloved alma mater) demonstrated Dartfish's software DartTrainer to me last spring. While the university also has very sophisticated 3-dimensional multi-camera biomechanics software, Coach New summarized this particular product in a nutshell. The baseball coaches really liked DartTrainer because they could immediately track and playback a pitcher's arm motion and the subsequent baseball trajectory.
I looked into the software and it is extremely easy to use, versatile and robust. The software is applicable to many sports and used by many sport federations and national governing boards. Among these are the United States Ski and Snowboard Association and someone I respect a great deal, Dr. Andy Walshe, who heads their sport science division. Andy is always at the leading edge of technology.
Extremely important, the USPTA (United States Professional Tennis Association) has formally endorsed DartTrainer as its official video analysis software.
Subsequently, this summer during a sport science, engineering and technology academy conducted at the Massachusetts Institute of Technology, we used the DartTrainer software with our students (rising 9-10th graders) to analyze a tennis player's serves. The students were experimenting with the features of the software within a few minutes. They enjoyed using the video camera and being able to download the video themselves into the laptop/notebook computers.
Clearly, there is a lot of talk during instruction. But as the expression goes, "a picture is worth a thousand words." Video can provide "good examples" of strokes as well as identify errors in player stroke production.
As a teaching professional you may be feeding balls to your players. You can only be in one place at one time which limits your view of your player. Student errors may be created from a position you can not see. The camera can provide you an additional view of a portion of a stroke physically blocked from your view and can proactively help you identify the root cause of stroke problems.
Initially, a beginning player may make great improvements. However, problem areas and improvement with more experienced players may be subtle. The camera can catch these situations. At every level of play, video analysis can be extremely useful for both the teaching professional and the player. Picture-in-picture features allow you to highlight and magnify the grip or footwork while watching footage of the entire stroke.
For the new student, video analysis can be very effective. Sometimes the instructor's motion just goes by too fast or is too subtle. Clips of a correct stroke production versus the student's problem stroke can be placed side-by-side (or in some packages laid over one another). For the student interested in improving their game this can provide a method of self-assessment. The video also documents their progress.
Video analysis can provide a teaching professional an additional avenue for revenue generation. These packages provide the ability to integrate video playback, draw or add comments and notes and even overlay audio (without needing a video production company). The teaching professional can provide this multimedia presentation to the student for their individual study and practice.



StroMotion, Picture-In-Picture and Drawing Functions
From DartTrainer. Graphics Courtesy Dartfish.

Video analysis is not for everyone. Clearly, it can be very effective when a student reaches an impasse in performance, but some players may be shy or intimidated by the camera. For some players a group lesson may be a time for pure recreation and workout.
It has been a sigh of relief to find an affordable software package like Dartfish's DartTrainer. The vendor has placed all the basic capabilities truly needed in a reasonably priced package. Tutorials specific to tennis include practical information on how to integrate video analysis into your teaching, position the camera for different strokes, as well as tips on how to protect the laptop/computer from zooming balls.
The DartTrainer Basic software is available on a free 30-day trial basis via the website and costs under $500. It is available for Windows 2000, XP Home or XP Professional operating systems (English, French and German). Other software and hardware requirements can be found on their site. USPTA members also receive special discounts for the advanced Standard and Pro versions of DartTrainer.
Simply put this is an affordable, easy to use, robust software package that can help you effectively integrate video analysis into your player development or self-assessment.
You can obtain more information about Dartfish at their website (www.dartfish.com) or the upcoming 4-hour classes or discounts offered to USPTA members through Ted Simons, Dartfish Special Markets Consultant (435) 647.7778 or ted.simons (at) dartfish.com.
Many thanks to Victor Bergonzoli, President of Dartfish USA, and Ted Simons for their assistance.
Happy Holidays .. Until Next Month ... Jani



Tennis SET Archive
If you have not already signed up to receive our free e-mail newsletter Tennis Server INTERACTIVE, you can sign up here. You will receive notification each month of changes at the Tennis Server and news of new columns posted on our site.
This column is copyrighted by Jani Macari Pallis, Ph.D., all rights reserved.
Dr. Jani Macari Pallis is the founder and CEO of Cislunar Aerospace, Inc., an engineering and research firm in San Francisco. In addition to her engineering practice, she has led two collaborations between NASA and Cislunar, creating educational materials on the aerodynamics of sports for pre-college students and educators. As the head of NASA's "Aerodynamics in Sports" project, she has led a team of researchers investigating the aerodynamics, physics and biomechanics of tennis. The group has conducted high speed video data capture at the US Open and research of ball/court interaction, footwork, serve speeds, trajectories and ball aerodynamics. Pallis received a BS and MS from the Georgia Institute of Technology, an MS in mechanical engineering from the University of California, Berkeley and a Ph.D. in mechanical and aeronautical engineering from the University of California, Davis. She is a member of the Executive Committee of The International Sports Engineering Association.

Questions and comments about these columns can be directed to Jani by using this form.
---