Here Comes The Sun
Preventive Measures For The Tennis Player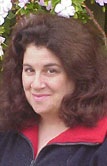 Jani Macari Pallis, Ph.D.
The sun has started to shine in northern California and possibly the worst of the winter rain storms are over in our area. However, no matter where you live and play tennis -- in the tropics or a colder climate -- the sun's radiation can have negative, adverse effects to your skin.
The nature of the game exposes the outdoor tennis player to prolonged periods to solar radiation. While a sunburn can be the short and uncomfortable temporary result of exposure, the long term effects include photoaging -- the wrinkling, discoloration (dark freckle-like spots) and elasticity loss of the skin -- as well as precancer lesions and a variety of skin cancers. The Society for Tennis Medicine and Science has posted a series of photos of human subjects with these conditions. Take a look at these photos.
As the ozone layer around our planet has been depleting, the negative effects of solar radiation have increased. The World Health Organization has determined that in the United States from 1935 to 2001, the risk of developing the deadliest skin cancer, malignant melanoma, rose from 1 in 1500 to 1 in 71 (over a factor of 20) (Rigel, 2002) .
Solar radiation is composed of both visible and invisible wavelength light, such as ultraviolet (UV) light. The UV light is the major culprit linked to the negative effects of sun exposure. Photoaging is accelerated by UVA radiation (wavelengths between 320-400 nm) and sunburn is primarily caused by exposure to UVB radiation (wavelengths between 290-320 nm). However, both forms of UV radiation have been implicated in the cause of skin neoplasms (growths/tumors).
The first sunscreen was developed in 1928 and early products concentrated on blocking UVB. However, once the negative effects of UVA were determined, new agents were added to the products to provide additional protection.
Compounds providing UVB protection include salicylates, cinnamates, and although not commonly used today PABA (P-Aminobenzoic Acid) and PABA derivatives.
Compounds providing UVA protection include benzophenones and dibenzoylmethane.
There are also "physical blocker" sunscreens like zinc oxide and titanium oxide which contain large visible particles which scatter, reflect or absorb solar radiation. Fortunately, some newer "micronized" powders are cosmetically invisible and a little more asthetically pleasing.
The FDA (Federal Drug Administration) rates a sunscreen on its sun protection factor (SPF) and "substantivity" (water-resistance). SPF is an indicator of protection from UVB light, not UVA. A sunscreen rated as SPF 15, means it should take 15 times longer to sunburn with the sunscreen on than if the skin was untreated. An SPF 15 sunscreen provides 93% blockage; an SPF 30 sunscreen provides 97% blockage. While this is a small difference, Nahm, et. al. (2003) suggests tennis players use SPF 30 due to the prolonged exposure to the sun over the life of the player. They advise applying the sunscreen 15-30 before exposure to the sun and reapplication every 2-3 hours.
Use and Effectiveness Suggested SPF
(From http://www.sunscreens.net).
| | | | |
| --- | --- | --- | --- |
| Type | Characteristics | Routine Day | Outdoor Activity |
| I | Always Burns Easily, Never Tans | 15 | 25-30 |
| II | Burns easily, tans slightly | 12-15 | 25-30 |
| III | Sometimes burns, tans gradually and moderately | 8-10 | 15 |
| IV | Burns minimally, always tans well | 6-8 | 15 |
| V | Burns rarely, tans deeply | 6-8 | 15 |
| VI | Almost never burns, deeply pigmented | 6-8 | 15 |
You also are well aware that as you sweat or you rub against your sunscreen-treated skin, the sunscreen is removed. Thus, some waterproof products have been produced. Some application methods such as roll-on sunscreens may remain on the skin longer. Don't forget to use a lip sunscreen as well.
However sunscreen does not protect you from UV light 100%. It is common for individuals to expose themselves to the sun for great lengths of time because they believe they are completed protected if they wear sunscreen.
In addition to sunscreen these clothing and "behavioral" practices are suggested.
Wear a hat or visor to protect your face, head and neck including the sides of your face and ears. (Baseball caps may not protect those areas.)
Wear tightly woven clothing that is impenetrable to the sun to protect your skin. Gaps in the weaves of loosely woven clothes allow solar radiation to pass through to your skin.
Avoid your exposure to the sun during the peak hours (10AM - 2PM).
Educate young players about the risks of sun exposure and sunburns. "Childhood sunburns are an indicator for an increased risk of malignant melanoma and nonmelanoma skin cancers." (Altruis, LCC, 2002)
Until Next Month ... Jani



Tennis SET Archive
If you have not already signed up to receive our free e-mail newsletter Tennis Server INTERACTIVE, you can sign up here. You will receive notification each month of changes at the Tennis Server and news of new columns posted on our site.
This column is copyrighted by Jani Macari Pallis, Ph.D., all rights reserved.
Dr. Jani Macari Pallis is the founder and CEO of Cislunar Aerospace, Inc., an engineering and research firm in San Francisco. In addition to her engineering practice, she has led two collaborations between NASA and Cislunar, creating educational materials on the aerodynamics of sports for pre-college students and educators. As the head of NASA's "Aerodynamics in Sports" project, she has led a team of researchers investigating the aerodynamics, physics and biomechanics of tennis. The group has conducted high speed video data capture at the US Open and research of ball/court interaction, footwork, serve speeds, trajectories and ball aerodynamics. Pallis received a BS and MS from the Georgia Institute of Technology, an MS in mechanical engineering from the University of California, Berkeley and a Ph.D. in mechanical and aeronautical engineering from the University of California, Davis. She is a member of the Executive Committee of The International Sports Engineering Association.

Questions and comments about these columns can be directed to Jani by using this form.
---