Tennis as Performance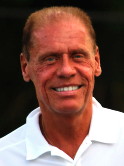 Ron Waite, USPTR
As a college professor of Communications, I teach courses in Public Speaking to hundreds of people each year. Generally, when surveyed, speaking in public is rated as the first or second most common fear among people…death ranks around sixth or seventh. In my teaching approach to public speaking, I operate on the principle that, in essence, all performance activities have some common attributes. I view speech as a performance phenomenon.
In addition to my role as professor, I am a NCAA collegiate coach for a men's tennis team. In this role, I have increasingly learned to apply the "lessons" of my speech courses to the coaching of players on my team.
It is with this in mind that I have written this month's column…literally, tennis is a performance activity and shares some common ground with all performances. If the tennis competitor can recognize these commonalities and apply the principles associated with all performances, she/he can find a larger number in the "Win Column," and more important, a greater enjoyment of the game.
Performances, as I define them, are activities that require skills and are presented in a public or semi-public manner. Thus, the performer cannot escape the reality of outcomes…others will literally know if a player has won or lost…performed well or performed poorly. Whether it is a theatrical performance, a music recital, a dance competition, or competitive athletic event…each fits into my definition of performance.
When performance is superlative, the performer usually will comment that he/she was literally in a somewhat mindless state. The actor is truly immersed in being the character. The musician escapes "reality" and performs in an almost trance-like state. The public speaker who performs well is in direct communion with the speech content. Audiences become secondary, if they are perceived and/or considered at all. The athlete will normally describe this state as being in the "zone." This effortless and seemingly invincible state of mind puts the athlete into an autopilot mode.
When Nike introduced the slogan: "Just Do It," I was struck by how profound this statement really is. When we are truly playing tennis at our best (or any performance activity), we are simply performing without judgement or fear. Each of us who love this game has enjoyed these moments of splendor. The question is: "How can I reach this state more frequently?" Well, understanding the nature of performance can go a long way toward helping you achieve this goal.
Great performances begin with hard work and plenty of preparation. Screen actors will actually immerse themselves in the worlds of the characters they are to play. By surrounding themselves with character types and living in their world, the actor becomes the character. Musicians will rehearse relentlessly for a performance. The same is true with dancers.
In tennis and all athletics, the competitor needs to prepare well. Prior to competition, the tennis performer must address physical conditioning, nutrition, stroke production, court movement, strategies, and of course, mental fortitude. If any one of these is not sufficiently developed before competition, the tennis player is not prepared to perform!!! In my mind, one of the things that makes tennis so challenging, yet intriguing, is the amount of preparation it requires to compete well.
Tennis is a game that involves technique and muscle memory. Neither of these can be quickly or easily developed. But a planned program that addresses all the areas required to compete well is a prerequisite to any competition. We simply cannot pickup our racquet in May and expect to win tournaments.
More and more is being learned about the importance of mental preparation. In tennis, the ability to relax mentally and physically is of critical importance. Unlike American football, where anger may be a benefit, tennis requires fine motor skills. These skills do not generally benefit from the emotions of fear or anger. Learning how to relax during a match is critical in helping to keep these demons at bay.
There is an abundance of literature available about sports psychology. However, from my perspective, the bottom line is learning to control one's emotions through relaxation. Breathing regimens, positive self-talk, straightening strings between points as a distraction, even simply closing one's eyes before beginning points can be triggers that induce a more relaxed state of mind during matches.
Cross train! Drill your strokes until their form and accuracy are assured. Watch your weight and eat more nutritiously. Learn to understand what your body needs and what your body must avoid to compete well. Plan various strategies and make them your own through practice sets. Equally important, every competitor must find a way of relaxing prior to a match and remaining calm during competition. These are the preparations and rehearsals that tennis as a performance requires.
Once you are in a competition, it is critical to turn off your judgmental mind. I believe that Yogi Berra once said "You can't think and play baseball at the same time." In a somewhat whimsical manner, this statement suggests how important it is to separate the act of performing from evaluation.
As soon as we begin to evaluate our performance (whether an assessment is positive or negative), we lose something with respect to our ability to perform.
How many times have you thought about double faulting before a second serve…only to have it become a reality? Have you ever changed your mind during a shot execution and hit an errant shot? Have you ever thought that you were well ahead in a match…only to discover that your opponent comes back to beat you?
These are all examples of how our evaluative mind interferes with our performance ability. Learning to turn off that evaluative mind can be a difficult process. It requires deliberate effort, patience, and the willingness to accept that the only time to really evaluate what is happening, while a match is in progress, is during game changeovers.
For me, I find that the Bjorn Borg approach to tennis is the ideal. I try to never react positively or negatively to points or situations. Dr. Allen Fox in the videotape, Better Tennis for Life, makes a wonderful point. If we allow ourselves to celebrate the winning points, we must experience the negative emotions of losing points. This creates a roller coaster of emotions on the court. I realize that this goes against much of the modern approach of fist pumping, etc. But, I think Dr. Fox has it right for most of us.
I am sure that Bjorn Borg experienced many emotions during his matches. But, by giving the exterior appearance of being calm, he not only baffled his opponents, he actually became more calm and relaxed. At times, he may have been faking it, but his results show the benefits of his approach. In some ways, I see Roger Federer possessing this same "placid" quality. From what I can gather, this was not the case during his junior years in tennis. Sometimes, Pete Sampras was criticized for his lack of emotion during matches. He may be the best player of all time.
Now, there have been some players who actually benefit from anger…but this is rare. I truly believe that John McEnroe needed to get angry to play his best tennis. Unfortunately for lines people and chair umpires, they were his targets. However, for every one player like John McEnroe, I would argue there are 99 who need to prevent anger at all costs.
Imagine playing every match in a relaxed state. My guess is that your strokes would improve; your match scores would be better…but most important…you would enjoy the experience. In my mind, we need to put more emphasis upon process and less upon results.
There are many books and articles that can help you discover what will work for you with respect to emotions and self-evaluation during a match. We spend lots of time hitting balls, but perhaps, we need to spend more time understanding how to control ourselves during matches.
To play tennis effectively, we must follow an order of control:
First, control oneself!!!
Second, control the ball.
Third, control the momentum.
Finally, control the match.
The last phase in the performance process does involve evaluation. However, the time for evaluation is after the match has ended. We can learn from our mistakes or failures…but only if we spend the time evaluating what happened and why.
This evaluation should not only be self-evaluation, but should also include the assessment of others: coaches, hitting partners, etc. When I coach my tennis team, I make certain to wait a while after the match has ended to debrief my players. In part, every player (whether it has been a victory or a loss) needs to settle down before any formal evaluation begins. The winner is elated. The losing player can, often times, experiences extreme frustration…at times, a minor depression. These fade fairly quickly. It is when the emotions have been dissipated that constructive evaluation can be achieved.
Good performances require a process. Preparation, non-judgmental execution and post-match evaluation are the phases in the tennis preparation process. Employing this process will make your progress in tennis more rapid and steady.
But most importantly, when we view competitive tennis as a process, we are able to weather the inevitable ups and downs more comfortably. No one likes to lose, but all of us will lose from time to time. If you adopt a performance approach to your game, I assure you that the losses will be more painless.
Tennis is truly a game for life. Each of us knows the joy of hitting that fuzzy ball over the net. Competition can be challenging, but learning to approach the game as a performance process can go a long way toward making competing fun…regardless of the outcome. When you are free to simply execute each point one stroke at a time, you are well on your way to becoming a tennis overdog!



Turbo Tennis Archives:
1996 - 2002 | 2003 - Present
If you have not already signed up to receive our free e-mail newsletter Tennis Server INTERACTIVE, you can sign up here. You will receive notification each month of changes at the Tennis Server and news of new columns posted on our site.
This column is copyrighted by Ron Waite, all rights reserved. Questions and comments about these columns can be directed to Ron by using this form.
Ron Waite is a certified USPTR tennis instructor who took up the game of tennis at the age of 39. Frustrated with conventional tennis methods of instruction and the confusing data available on how to learn the game, Ron has sought to sift fact from fiction. In his seven years of tennis, Ron has received USTA sectional ranking four years, has successfully coached several NCAA Division III men's and women's tennis teams to post season competition, and has competed in USTA National singles tournaments. Ron has trained at a number of tennis academies and with many of the game's leading instructors.
In addition to his full-time work as a professor at Albertus Magnus College, Ron photographs ATP tour events for a variety of organizations and publications. The name of his column, TurboTennis, stems from his methods to decrease the amount of time it takes to learn and master the game of tennis.
---