Fantastic Federer Finishes 50th Title In Cincinnati
by Vince Barr
With Photography by Pablo Sanfrancisco
If you aspire to climb Mount Everest, there are several things you must do. The first is to be in the best physical condition of your life. The second is to get to Nepal many weeks before you make the attempt to climb the mountain in order to acclimatize, or adjust to the very thin air as you attempt to ascend the world's tallest mountain. For an American professional tennis player, trying to defeat the world's unquestioned # 1 is nearly as daunting a challenge as trying to summit that mountain. Or something close to it, especially considering the brutally hot conditions that the 2007 Western & Southern Financial Group Masters tournament was played in from August 13-19, 2007.
I've been attending this particular tournament since 1993 and I can't recall an event that was played under such scorching conditions; century-old records were broken for consistent high temperatures over 90° Fahrenheit (over 17 consecutive days) with very high humidity and on-court temperatures routinely over 120° F. Just prior to the start of the main draw, the center court surface actually started to "bubble up," necessitating some slight repair work. To get a picture of how uncomfortable watching tennis was here this year (let alone playing in the event itself), go to your local health club and sit in a sauna wearing several layers of winter clothing and you will gain a new appreciation for how well-conditioned these athletes really are. Still, if you love professional men's tennis and wanted to watch them perform up close and personal, there was no better place to be than Cincinnati in mid-August.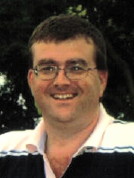 Vince Barr

The prior week in Montreal was warm but not nearly as hot and humid as it was in Cincinnati. Add in the usual changes in surface conditions, the ball and lack of acclimatization time and you have a recipe that undoubtedly contributed to many of the tournament's top 16 seeds falling in the early rounds. By the end of the Round of 16, only four of the top seeds remained, and two of them played each other in the quarterfinals (Nikolay Davydenko vs. David Ferrer) while the other two (Roger Federer & James Blake) ultimately faced each other in the finals. Until that particular match, Federer didn't face a seeded player all week.

Last year, when the draw was at 64 players (i.e., no first-round byes for the top eight-seeded players), Federer won the title at Toronto, came to Cincinnati, won his first-round encounter with Paradorn Srichaphan then promptly lost to Andy Murray in the second round. Afterwards, he severely criticized the ATP for making top players play 12 matches in 14 days if they were to win back-to-back Masters Series between Canada and Cincinnati. So the draw was reduced to 56 players rather than 64. After losing to Djokovic in the finals on Sunday at Montreal (August 12th), Federer did not play his first match (a second round encounter with qualifier Julien Benneteau) until Wednesday, August 15th.

However, even that concession did not benefit Novak Djokovic, who shocked everyone by beating Federer in the finals at the Rogers Cup in Montreal just prior to the start of the event here. Djokovic fell to former world's # 1 Carlos Moya 4-6, 1-6 in his second round match here. After the match, Novak mentioned that "I felt a bit tired and didn't have enough time to prepare for this tournament. So it was unfortunately (a) short period of time between the two tournaments." It probably didn't help that he also chose to play in the men's doubles event as well, which further reduced his rest after winning in Montreal.

Next year's schedule will be even more brutal for the top seeds as the dates for the consecutive Masters Series will be moved back several weeks in order to accommodate the Olympics. After Wimbledon, there will be a two-week break (ignoring the International Tennis Hall of Fame grass court championships played annually in Newport, Rhode Island as well as several clay court tournaments in Europe that are played in July), and then Toronto followed by Cincinnati (main draw July 28-August 3rd). If you think that the weather is hot and humid here in August, just wait until next year! It would be nice to have a one-week break between the Masters Series in Canada and Cincinnati but there really is no room in the calendar for that to happen, given the needs of other tournaments in the already compacted U.S. Open Series schedule of events prior to the U.S. Open.

The effect of moving this event into the last week of July next year means that the other International Series events like Washington, D.C., Indianapolis and New Haven will have to contend with the Olympics and the top players' desire for a respite prior to the beginning of the U.S. Open. The effect of the calendar change could either help improve the draws of the other U.S. Open Series events, or it could hurt them. Typically, the top Europeans don't want to come to North America any earlier than the Rogers Cup, which is usually held about 3 weeks before the start of the U.S. Open. Since their participation in the Masters Series events (i.e., Toronto and Cincinnati) is mandatory, those players choosing to skip the Olympics might decide to enter one of the other events that they would otherwise skip in a "normal" year. That would make a lot more sense than going back home to Europe and then coming to back to the U.S. for the Open. The possibility for improved draws in the minor events leading up to the U.S. Open can be best illustrated with the following example. In 2004, Lindsay Davenport did not want to play the Athens Olympic Games. Instead, she chose to enter the women's event here (which is currently a Tier III event) and won the title. Although she was not a European, she was still a very highly-ranked player who played this event in lieu of the Olympics. Regardless of how the schedule all shakes out next year, suffice it to say that winning this event will be more of a challenge next year than it was this year. Unless you happen to be Roger Federer, who noted that "I still believe it's very possible to play both Masters Series and Beijing and come back for the Open. There is a week before the Olympics and a week after it, so it shouldn't really be a problem..." Apparently, flying around the world in a relatively short period of time doesn't affect him like it might others.

If he keeps to his normal travel schedule after Wimbledon, that will take him from London to Dubai, United Arab Emirates, to Toronto, Cincinnati, Beijing and New York City for a total of 24,330 miles in about two months' time. There are three flights in that itinerary of more than 6,800 miles which translates into about 13-14 hours of flying time (each) between Dubai & Toronto, Cincinnati to Beijing and Beijing to New York City. And all those hours of flying exclude a 7-hour flight from London to Dubai, which is a paltry 3,400 miles. Even traveling on his own Gulfstream (if he has one) or commercially by first / business / world / elite class, that is still over 50 hours on a plane as well as dealing with the physical effects of multiple time zone changes while still making the typical adjustments between different surfaces, playing conditions and the various opponents he would be facing. By any objective standard, that is completely insane! I recognize that professional tennis is a global game and that the athletes who play in these events are used to traveling long distances in relatively short periods of time, but when you consider the skill needed to play on the tour combined with all the traveling, adjustments and dealing with multitudes of people in their own worlds, it makes you even more amazed at their abilities, much less the stellar results that top-ranked players turn out year after year.

Twenty-eight of the world's Top 30-ranked players entered the 2007 Western & Southern Financial Group Masters which resulted in one of (if not the) best tournament draw that I can recall in terms of player participation and support. Certainly, the crowds here reflected that assessment as a record 165,422 paying spectators showed up to watch the event, including seven sellout sessions. As mentioned previously, the early rounds of the event saw seed after seed fall. Nadal lost early in his second round match against Juan Monaco, retiring at 6-7 (5), 1-4 due to cramping in his arm as well as troubling signs of heat exhaustion. "I had some cramping during the match and wasn't grasping the racquet very well. I didn't feel anything when I was touching the racquet and I did not feel well walking on the court. I felt dizzy all the time; it was a tough day," Nadal said. Andy Roddick, the defending champion, suffered a very unexpected loss here in the Round of 16 when he lost to Spain's David Ferrer (See photos). Roddick had a 24-6 record here prior to this year's result while winning the 2003 and 2006 events and losing to Federer in the title match in 2005 and to Agassi in the semifinals in 2004 (the year Agassi won his last title here). He was not thrilled to be playing in the day session, since he prefers the electricity generated from the crowd's enthusiasm at night but placed the blame squarely on his shoulders for the loss. "I didn't have a set game plan and it was just my fault. I didn't do what I've been (working on) for whatever reason."

The quarterfinals featured Roger Federer vs. Nicolas Almagro, Nikolay Davydenko vs. David Ferrer, James Blake vs. Sam Querrey and Lleyton Hewitt vs. Carlos Moya. Davydenko had little problem with Ferrer, dispatching him in straight sets, 6-2, 6-4. Both players served relatively well (77% & 61%, respectively) but Ferrer was ineffective on break points (converting only one in five opportunities while his counterpart was able to break more frequently in four of seven chances) and Ferrer had too many unforced errors (19) relative to the number of winners (9) he was able to get in the hour and nineteen minute match. Likewise, Hewitt defeated Moya rather easily by the same score (2 & 4) and posted a +17 (winners to unforced errors ratio) vs. +5 for Moya and also was more effective on the important (i.e., break) points.

The other two quarterfinal tilts were much more exciting as they both went the distance. The Blake - Querrey match featured a "revenge" factor as Sam had beaten James three weeks previous in Indianapolis where Blake was the defending champion. The match was as even as the score indicates in Blake's win 5-7, 6-4, 6-4. Break-point performance again essentially decided this match as there was one break each set: Querrey avoided a first set tiebreaker by breaking James' serve at 6-5 in the first while Blake broke back at 2-2 in the second set and 3-3 in the third. Querrey out-aced Blake 14-7 and had more service winners (17 to Blake's 9) while Blake steadily cut down the number of unforced errors (20 in the first set alone, 4 in the second and 5 in the third).

Federer cruised through the qualifier he faced in the second round (Julien Benneteau) at 3 & 3, played a little more difficult Round of 16 match with Cypriot Marcos Baghdatis 7-6 (5), 7-5, who basically confessed to an inability to close out the match when he had his chances. Marcos noted that "I was serving (and playing) well. I had all the chances in the first set to break him. I felt (like anything) can happen, maybe he was not playing so well, but I was feeling good on the court and like you said serving well. I don't know. But (I was broken) at 6-5 (in the first set), I played maybe three, four double faults I think in that game. I'm a bit disappointed. I was up 40-15 (in) that game and I thought I was going to win the set. It was quite hot and difficult weather out there, so (perhaps) he would have went down a bit. But he won the first and then I went down physically and mentally. It was tough, but I don't know, I tried to fight back and just couldn't (do) it. I broke him and just got broken back. Roger is Roger. Just give him a chance, he takes it. That's what you have to do against him. When he gives you a chance you have to take it and I didn't today, so, basically he won the first set because of his name; I can (tell you that) because it's Federer and I just choked." Which supports my opinion that not only do you have to play virtually flawless tennis to beat him, take the rare opportunities to break his serve when they are presented to you, but you also have to hope he has a bad day in order to entertain notions of defeating the world's best tennis player.

Federer then confronted Nicolas Almagro in his quarterfinal round, ultimately winning 6-3, 3-6, 6-2. Federer steadily increased his first serve percentage from 67% in the first set to 72% in the second and an outstanding 89% in the third. Almagro was a bit more erratic at 76% in the first, which was good although he lost that set, 56% in the second which he won courtesy of being able to break Roger's serve and 68% in the third. Almagro won his only two break points while Roger converted 4 of 6 opportunities and had fewer unforced errors in the match (15 vs. 25). Federer said that "I actually think I played better today than I did yesterday. The only problem was I had one really bad game which then cost me the set. It was a pity I couldn't create (for) myself more chances, especially breakpoints in the second set, because I really thought I was starting to play better and then had the bad game. It happens. I'm glad it doesn't happen every match. I still thought it was good serving today and better hitting from the baseline. So I'm actually quite happy."

Federer complimented Almagro's game by nothing that "Sometimes he returns from the back and sometimes he really moves in and really gives it a shot, you know. So you got to be really focused, and maybe that was one of reasons I got broken, you know, because I didn't know what to expect. I missed one easy forehand volley and you double fault and all of a sudden it's Love-30 and you're worried he's going hit a couple of forehands and that's it. That's always the danger against guys like him or González, and that's why they're tough to play." Almagro's serve was something that Roger was worried about coming into the match because "He has a really fantastic kick serve, especially on the ad side. I mean, he's got the kicker wide, he's got the hard one wide, and then he's got the faker down the T. So he really can make you look like a fool sometimes."

Roger was asked what his goal was for the week after his contest against Almagro; was he here just to pick up some match practice before going into the U.S. Open or did he really want to win this tournament? It was a fair question since this event, historically for him, has been one of the few places in the world where he has consistently not played well. Coming into this year's tournament, his record here was a very pedestrian 2-5 (in five previous appearances) excluding his 2005 title here where he won his six matches when the draw was at 64 players. "The goal for me really is just trying to play well and win matches before a Grand Slam. I'm not here to pick up matches, I'm here trying to win this tournament. This is a big one, and I've had some struggles in the past here but I've won it before. It's also the ultimate test, you know, because you've got the chance to play against the best in the world. That's what it's about for me. I mean, I can make improvements on the practice courts. I did that in two weeks in Dubai between Wimbledon and Montreal. So I already worked on my game. Now when you come to the matches you just play to win."

The semifinals featured Federer against Hewitt. It might have been the best match of the tournament, as it was closely contended, went the distance, and contained two tiebreakers as Roger prevailed 6-3, 6-7 (7) and 7-6 (1). These two players have had a long playing history (Federer led 12-7 going into the match, including 8-3 on hard courts) with Hewitt's last win in the series being four years ago in the Davis Cup semifinals in Australia where he came back from two sets behind to hand Roger a rare loss in a five-set match (especially after leading for the first two sets). They had also played the week before in Montreal when Federer won in straight sets, 3 & 4.

One interesting aspect of this match was Hewitt's tendency to foot fault; our photographer at the event, Pablo Sanfrancisco, captured an excellent shot of Hewitt's feet to show how his left foot touched the service line on one of his serves. Federer was incredulous that his opponent would even have such a problem with his service motion and noted that "... I don't understand how that can happen to you. I stand behind the line so much that it's never going to happen to me. Almost every serve I think about it. Maybe (it) cost him the match today. Who knows? He's got to change that."

Hewitt didn't think he had a problem with foot faults as he characterized it as more of officials tending to misread his service motion rather than being guilty of an actual infraction. "There may be one time in actually, I don't know, that I actually touch the line. But I know for a matter of fact, I've watched it so many times in the past it's just my action where it looks like my foot twists over the line but my shoe is actually not touching the line. (I) spoke to the referee again, but there's not a lot I can do with about it when I'm out there." From Pablo's excellent photo, it looks like he did touch the line; at the very least, it was close enough where most umpires would call a foot fault.

I have to agree with Roger: he definitely should review his service motion and make the necessary adjustments. Moving back even an inch or two in his service motion to avoid even the appearance of foot faulting might save him a few critical points in a match, especially given his emotional temperament. I doubt it would have mattered in this match with Federer but you never know. If nothing else, making the adjustment would give him one less thing to worry about when playing against top-ranked players, especially in Slams. In the other semifinal, Blake did not have much of a problem in dispatching Davydenko, 4 & 2 in straights. Blake broke him in five of eight opportunities and maintained an excellent first serve percentage (72% to Davydenko's 51%).

In the final, Blake was facing an uphill battle from the start, having never managed to beat Roger in six previous meetings while Federer had maintained a 34-match win streak against American players dating back to Andy Roddick's victory over him on August 9th, 2003 in Montreal. Furthermore, Federer came into the final with an 11-1 record (against Americans) in finals, with his lone loss coming in 2002 against Andre Agassi in what is now the Sony Ericsson Open in Key Biscayne, Florida. On the other hand, he also had little (if any) pressure on him since he wasn't expected to win (but was one of the crowd favorites during the week and enjoyed home country support). Besides, it gave him an honest assessment as to what he needed to improve upon as he was preparing for the U.S. Open.

Federer took the "home" crowd out of the match early by breaking Blake's first and third service games of the first set (which lasted 27 minutes) and then again in Blake's fourth service game of the second set. The match lasted only an hour and eight minutes and you could tell that Blake stepped up his intensity in the second set. But Roger was simply too good to be beaten on this day. James had five opportunities to break Roger's serve but was unable to do so. With the win, Roger has now earned 50 titles, becoming the fifth youngest player on the men's tour to accomplish such a feat at 26 years, 11 days old, replacing 2007 International Tennis Hall of Fame inductee, Pete Sampras, who won his 50th title at 26 years and one month old. Since the start of 2004, he has won 39 of 60 tournaments which he has entered (including his title here this year) and has compiled a win-loss record of 292-21 (winning percentage of 93.3%) prior to the start of the 2007 U.S. Open.

Half his tournament wins have come in either the Masters Series events (14) or the Grand Slams (11 prior to the beginning of the 2007 U.S. Open) and is 14-6 in Masters Series finals with four of those losses on clay, three of which were at the hands of Rafael Nadal. To hear Federer talk about that particular accomplishment, it only makes sense that he would have that kind of result. "Well, that's usually what I play the most, so I expect myself to win those a little bit on the way. But I used to have tough times in Grand Slams and Masters Series, believe it or not in the beginning of my career. So, to come through and win that many Masters Series and Grand Slams, that's a great surprise, and I hope to keep it up from now on." Federer also thought that "... it's been my best summer here. (In the past), I've won a tournament (i.e., Montreal or Toronto) and then either lost first or second round, or then I didn't play (Montreal or Toronto, which always precedes this event) and then I won Cincinnati. So this is the best run I've ever had. Plus, I mean, last week I was so close that -- it was a pity I lost (in Montreal), but I did play, you know, great the entire week there. I played too well in the opening matches and didn't get it together in the finals. But maybe that was a good thing, too. (It) made me want to win here this week, too. So to come through and play ten matches in, I don't know how many days it was a great effort for me. (So) now I'm confident (that) I'm going to be fine at the US Open."

James Blake said after his loss in the finals that "These Masters Series are so difficult. I don't know if people realize just how hard it is to win six matches in seven days, now with the byes he only has to win five. But you're playing the top players. Everyone is at these. And like he said, the humidity is a factor. He's done this two weeks in a row. These are not easy. Some might even say it's tougher than at a Grand Slam because you're playing top quality players every single time and you have it in one week. So the fact that he's won so many of these (14 after his win against Blake) is just amazing. And, yeah, it's impressive, just about everything he does (is impressive)." Federer complained that the impression is that he just glides through his matches when, as far as he is concerned, he can be beaten by virtually anyone. Blake doubted that. "I think a lot of people have tried to say at times that he looks beatable, and then he goes out and shows that he's not beatable. Then (he) goes into a Grand Slam where he plays even better. But I think his record in finals (50-16 in his career for a winning percentage of 75.8%) speaks for itself in how well he played today and how well he tends to play against big players in big situations. Unfortunately, that seems to be when I run into him."

In case you might have missed it, the ATP announced some important changes in the calendar for 2009 and beyond which greatly enhances the profile of this magnificent event. In 2009, the women's event here, which is currently a low-level Tier III event typically played two weeks after Wimbledon, will be upgraded to the equivalent of a Tier I. There is a strong possibility that both the men's and women's events will run concurrently, although this has not yet been determined. If that happens, the Western & Southern Financial Group Masters would become like the Pacific Life Open (held in Indian Wells, California, in March) and the Sony Ericsson Open, held in Key Biscayne, Florida, late March-early April. That means that the top women's players would join the men here for a combined event possibly a week or two prior to the U.S. Open; it would be the equivalent of a mini-Midwestern Slam. Unlike the U.S. Open, you can actually watch the players play here without strong binoculars (if you have the misfortune of sitting in the upper decks of Arthur Ashe Stadium). Autographs are also quite easy to get with most players being very accommodating towards the tennis fans who travel from most of the 50 U.S. states and several foreign countries each year to watch the best tennis players in the world play in the Midwestern U.S. So, a great event is about to become even better in the very near future.
---
If you wish to provide a comment to the author of this Wild Cards column, please use this form. Tennis Server will forward the comment to the author.



Wild Cards Archives:
1998 - 2003 | 2004 - Present
If you have not already signed up to receive our free e-mail newsletter Tennis Server INTERACTIVE, you can sign up here. You will receive notification each month of changes at the Tennis Server and news of new columns posted on our site.
This column is copyrighted by the author, all rights reserved.
---