"Adios and Sayonara"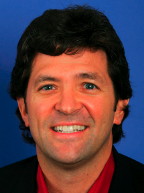 David Higdon
This year, tennis pros Gabriela Sabatini and Kimiko Date both turned 26. Next week, at the Chase Championships of the WTA Tour in New York City, Date will play her final pro event, while Sabatini will be honored there in what organizers are calling "a salute to her outstanding career."
Why retirement? Sabatini, winner of the 1990 U.S. Open and nearly 30 other WTA events, blamed a lack of motivation and interest, suggesting that she had grown weary from the endless pursuit of silver and crystal trophies. Date, who finished 1995 ranked No. 4 in the world, blamed her various ailments and a proposed change in the WTA rankings system which she believes would make it more difficult for her to maintain a top ten ranking.
On the surface, the two women would appear to have little in common. Sabatini, a sculptured and statuesque Argentinean, had topspin strokes as smooth and fluid as any woman who ever played the game. Date, a compact and cute Japanese woman, was a natural lefty forced to play right-handed to conform to what was believed to be normal tennis-playing standards. She even hit the ball flat, as opposed to the topspin strokes of today's game, because that's how the tennis pros did it in her outdated instruction books.
Yet the two shared an increasingly uncommon trait on the pro tour: a strong sense of sportsmanship. Sabatini's grace wasn't limited to her on-court movement and off-court presence. She rarely lost her composure on court, and never tried to embarrass or intimidate an opponent or umpire. When the WTA Tour players were deciding what to do with Monica Seles' rankings upon her return, Sabatini was the lone voice supporting Seles' return to her rightful place at the top. "The most important thing in life is to be caring," she once said, long before Seles was felled by a lunatic with a knife.
Date embodied the Japanese approach to sport, where fairness and composure are as important as victory and success. While Date hid behind her language (she never learned a second language with which to communicate with the international media), it was readily apparent even during three-way conversations with an interpreter present that she held herself up to extremely high standards of moral behavior. She was a role model in her country, and she took this responsibility very seriously.
Sabatini's retirement did not surprise me. She turned pro more than a decade ago at age 14. At the time, her looping, high-bouncing topspin strokes caught everybody off-guard. She upset three top ten players (Zina Garrison, Pam Shriver and Manuela Maleeva) on her way to the finals of the 1985 Hilton Head event, where she lost to Chris Evert. Weeks later, she reached the semifinals of the French Open. Soon, her rivalry with Steffi Graf was touted as the next Chris-Martina and her 1990 victory over Graf at Flushing Meadow was the culmination of an incredible amount of hard work, both physically and mentally.
The new power brokers in the game, however, had her number. Though Sabatini was an impressive-looking athlete, she lacked both the necessary stamina to grind it out with the power baseliners and the strength to outslug them. Her serve was a serious Achilles heel. Players like Monica Seles and Mary Pierce salivated at the prospect of whacking back one of her powderpuff deliveries, making her service games a struggle on any surface. I watched her hold her first service game last summer at a San Diego event despite double-faulting SEVEN times! I think it said as much about her will to win as it did about her weak service and a nervous opponent.
Date's departure took me more by surprise. Fortunately, there's no truth to the rumor that Date retired because she had let me down at this year's U.S. Open. Fresh off a tournament victory the previous week, she showed up in New York saddled with my Net Game prediction that she would reach the finals. She promptly got dismissed in the first round.
Actually, Date retired because the wear and tear of the tour had taken its toll. There wasn't a tournament where Date wasn't sporting some new fashion statement: a green leg wrap here, a taped wrist there. I'm not sure the proposed ranking system, which would encourage players to participate in more events to maintain high rankings, had a lot to do with it, but she certainly wasn't the type of player whose body could take more tennis.
Date, because of the language barrier, and Sabatini, because of her natural shyness, didn't say much in interviews or post-match press conferences over the course of their careers. So I'll keep it short myself: Adios, Gabriela. Sayonara, Kimiko. Your actions spoke volumes about both of you.




Higdon's Net Game / Between The Lines Archives:
1995 - May 1998 | August 1998 - 2002 | 2003 - 2007
If you have not already signed up to receive our free e-mail newsletter Tennis Server INTERACTIVE, you can sign up here. You will receive notification each month of changes at the Tennis Server and news of new columns posted on our site.
This column is copyrighted by David Higdon, all rights reserved.
David Higdon was named a senior writer of Tennis Magazine (U.S.) beginning with the December 1994 issue, which featured David's cover story on Andre Agassi. David worked for the magazine since August 1988, when he was hired by the magazine as a senior editor. In September 1991, he left his full-time editing position with the magazine to become a contributing editor, moving from Connecticut to Portland, Oregon. He currently works as a freelance writer, writing regularly not only for Tennis but also for publications such as Sports Illustrated for Kids, The New York Times, Self, Boys' Life and USAir Magazine. He also serves as editor of Rip City Magazine, the official publication of the NBA's Portland Trail Blazers.
---